Hi guys. We have just returned from a holiday on the lovely island of Menorca and these are our thoughts. I had better start by mentioning that we are not in the first flush of youth, which may have a bearing on this review.
Resorts
So, the first thing that struck us is the resorts are all different. We opted to stay in Es Castell, which is only a bus ride from the capital Mahon. There are no high-rise hotels in this area – most appeared to be four or five storeys high and it suits the area. It is not for beach lovers and has a small-town atmosphere, very quiet and residential. In fact, there were only three hotels in the immediate area. No night life to speak of and we did notice that it was predominately mature guests who enjoyed being there. Beautiful views across the bay. Absolutely stunning, it was magical watching the little, large and very large boats coming and going all the time.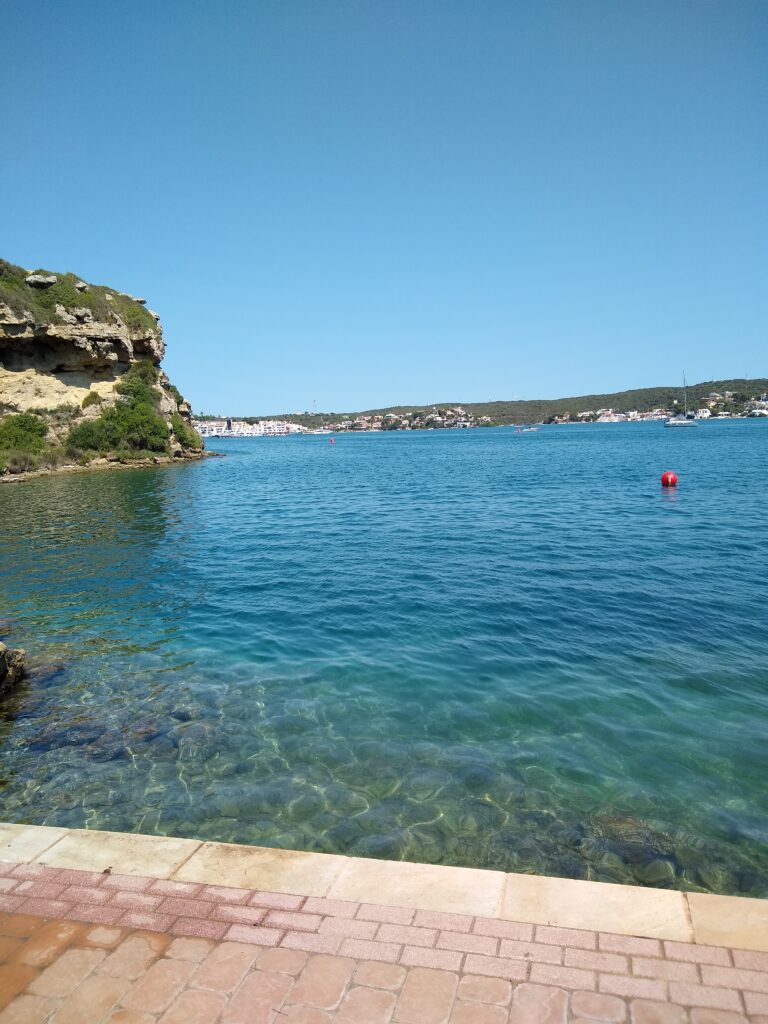 Mahon
Mahon is cute! Full of history and some interesting shops. A bus station and port, where you can book trips rounds the bay and to the Isla Bella, which is worth a visit. It is the home of the hospital built for British sailors who were ill or injured in the 1750's and later. Very interesting if you like that sort of thing. One problem we did find was the lack of maps for pedestrians in Mahon, and the bus timetables were none existant. We were advised to check out the websites, which trust me, are not very good. The tapas in the market (which is very popular) is a sight to behold. If you like a buzz and funky food, check it out.
Food and Drink in Menorca
The wine and cheese in Menorca are superb! Prepare to fall in love with it, especially the price – 1.75 Euro for a bottle of very drinkable red/white wine and the beer (according to himself) is very acceptable. The cheese is unique to Menorca and I highly recommend you try it. It is available in some supermarkets in the UK.
People in Menorca
The people in Menorca and so friendly and we had no problem with our dire lack of Spanish. Young people and so polite. Let me give you an example. On a windy day in Mahon, I was wearing the compulsory sun hat which the wind caught and blew well away. A young man just took off and within a few seconds handed me my hat back! How great was that!
Final tips
The only thing I think would make this an ideal destination, is if you can drive on the 'wrong side of the road'. It is not easy to get around on public transport, so a hire car is definitely a benefit. Most of the people in our hotel had hire cars.
Walking around we heard lots of different languages from all over Europe. It is nothing like a big resort island like its sisters, Majorca and Ibiza, it's a beautiful island, not over crowded, not commercial and very pretty.