When most people think of the Fylde Coast, one thing springs to their mind. Blackpool. But there's more to the Fylde than that. So other than one brief mention of something a world away from the Pleasure Beach, I'll be reviewing somewhere completely different.
Be warned. It can be very wet and windy on the coast, so wrap up warm. Fun fact. When the UK hosted the Olympics, the torch was carried all over the country. Bear in mind that the torch was taken into space to test it and ensure nothing could put it out. My parents went to see it being carried through Blackpool. It was a windy day. The torch blew out. Next time, they should save themselves the cost of a space flight and just take the torch up Blackpool tower!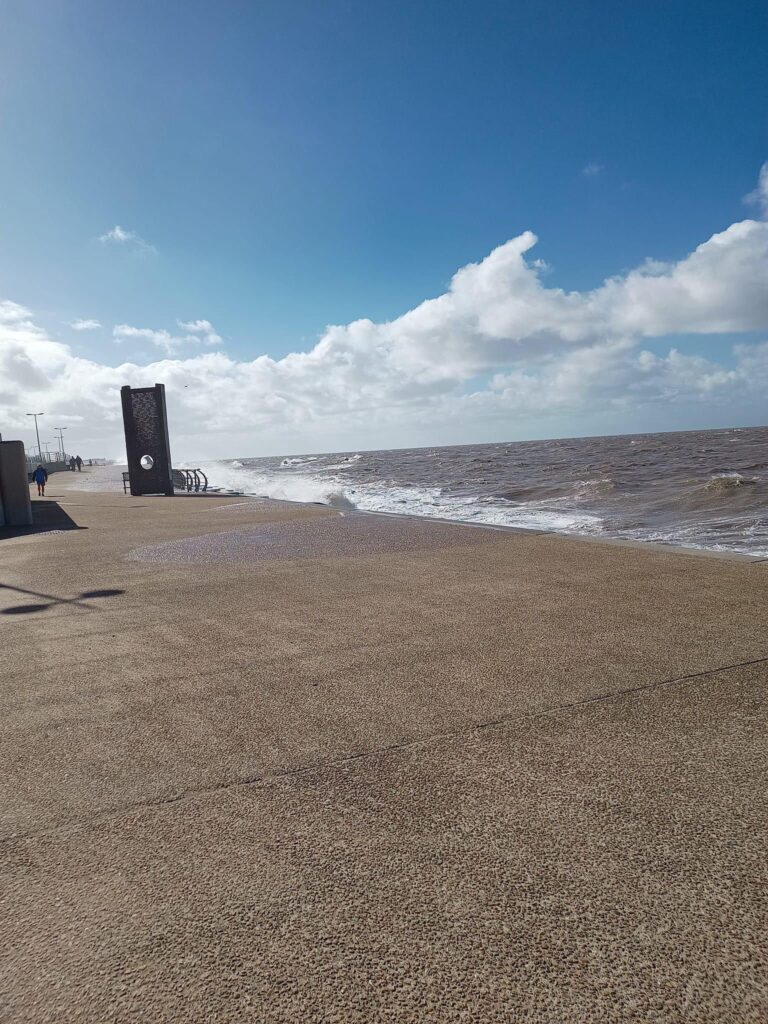 If you do visit Blackpool, but want something poles apart from the front, try a visit to Penny Farm. Part of the World Horse Welfare group, they rescue and rehabilitate horses and ponies. There are usually 60 horses around to visit, they can be anything from little Shetland ponies to huge shire horses. Because they work hard to rehabilitate and re-home the horses and ponies, you don't know which type you'll meet other than the ones kept there permanently. There are talks about all of the ones you meet, and the volunteer riders are incredible. They really work with the horses, turning a timid, angry or nervous horse into a horse that can be ridden and trust humans again.
Cleveleys. Why would anyone want to go there? Well, it depends on what you want. It's a typical English seaside town, with the obligatory (if modest) amusement arcade, fish and chip shops, indoor markets and souvenir shops. There's a crazy golf course and park, Jubilee gardens at the Southern end. Walk along the new seafront and if you are a Star Wars fan, it might look a little familiar. Nope, I haven't had a drop too much to drink. Disney chose Cleveleys seafront to film the Andor series. A lot of CGI was used, but you'd be surprised by how much of the seafront is exactly as in the series. Including the cafe (which has fabulous cakes. It was hard to choose). Don't believe me? Try pasting the web address into your search engine. Easy way to score points with your teenagers.
https://www.blackpoolgazette.co.uk/arts-and-culture/film-and-tv/first-pictures-of-stars-wars-andor-filmed-in-cleveleys-as-new-episode-released-on-disney-plus-3885670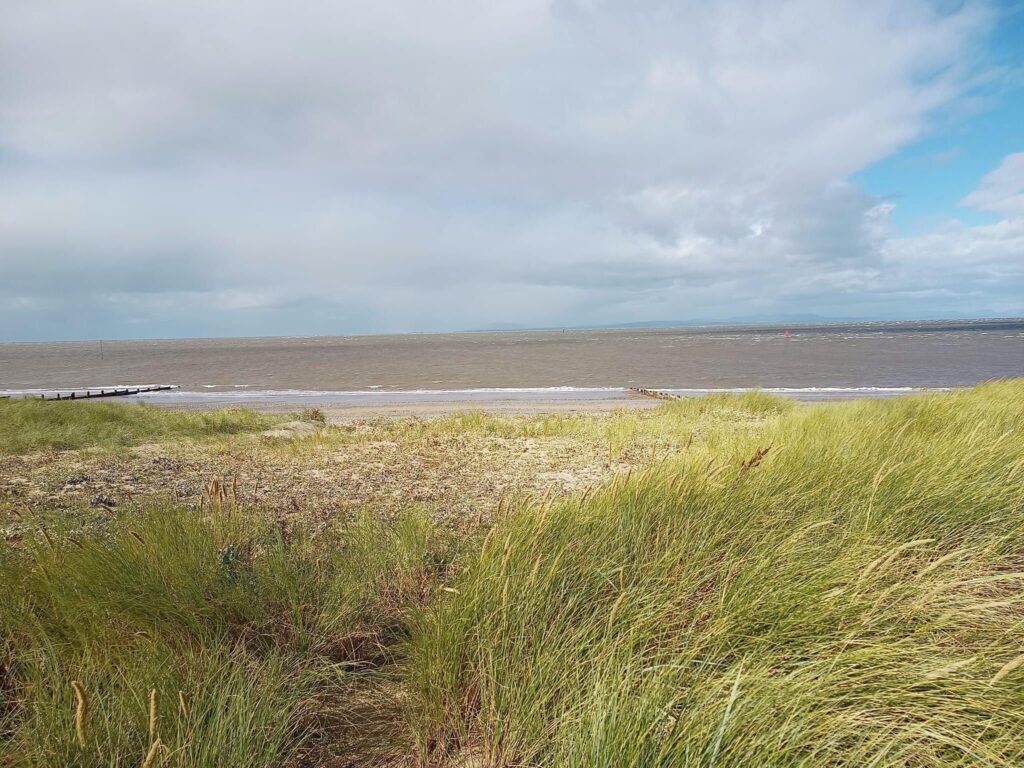 Keep walking up the front (or catch the tram for a few stops) and you reach Rossall beach. It's quite a special place. Sometimes at low tide you can see the remains of a petrified forest dating back to prehistoric times. It is rumoured to have a sunken village dating back to a period of flooding in the 1500s. What really makes it special though, are the seals that are often popping up for a visit. That's a testament to how clean the water is.
Fleetwood is the next stop up from Rossall beach. It's not famous for anything as cool as Star Wars, but it's the home of the well-known cough sweet, Fisherman's Friends. I'll not pretend otherwise, it's a bit run down. The main reason people go is Freeport, a shopping village full of discount stores for some high street names which also contains a working marina. But wander a bit further to the extensive beach. It's quite a pretty walk. If you fancy trying something different, you can catch a ferry to Knot End-on-sea. It was a bit too gusty when we were there and nobody fancied risking seasickness on the waves.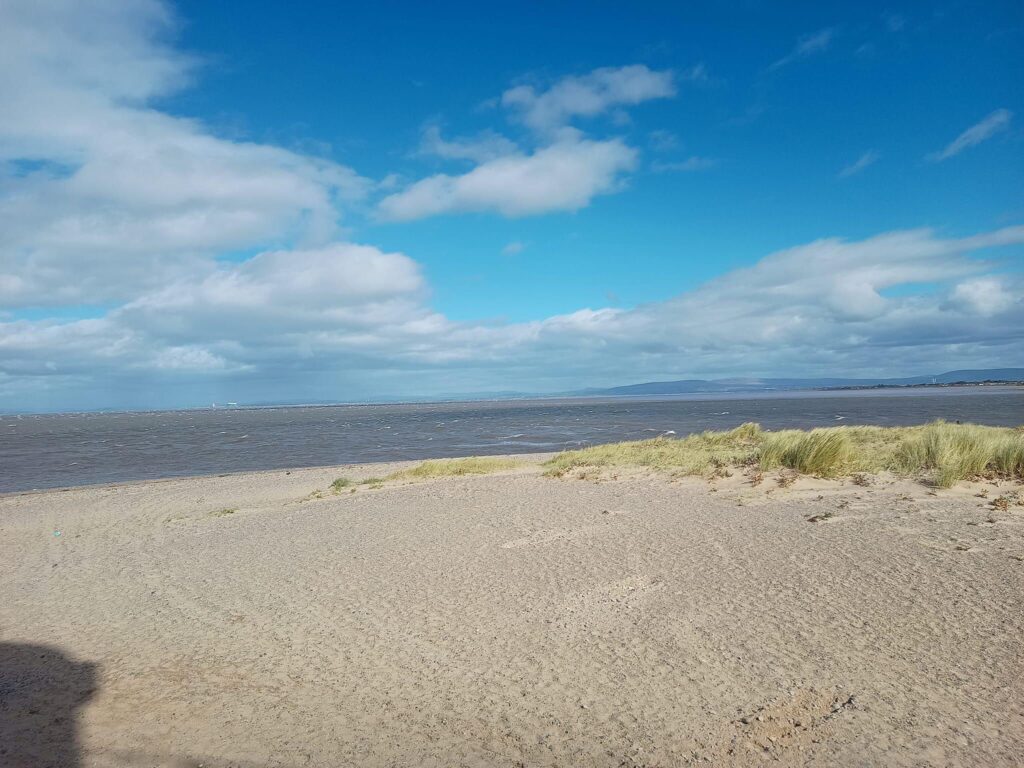 Although the area is dog friendly, there are restrictions on taking dogs onto the beach at certain times of year. Check the signs if you take the four legged family member with you. 
As a little seaside trip there are worse places to go. It's long past it's heyday, but the people are friendly and there's plenty to occupy you, even if the Blackpool front isn't your "thing".