If you're heading to Iceland soon, you may be worrying about how much money to bring with you and how much it'll actually cost. Iceland faced a boom in tourism after 2010 when the volcano, Eyjafjallajökull erupted leading to air traffic disruption over much of Europe. This meant pictures of the Icelandic landscape were all over the news across the world increasing the amount of people that knew of the country and wanted to visit, driving up the prices. While it is a pretty expensive country to visit, there are ways to keep the costs down while still having a great trip. Below you will find exactly how much money my cost trip for 2 people in January for 5 days and my tips for how to do Iceland on a budget. Read my 5 day Iceland itinerary to see exactly what we did with this money.
*Disclosure* This post may contain affiliate links which means we get a small amount of commission on purchases made through our links at no extra cost to yourself. However, we would never recommend something we have not tried and loved ourselves and all opinions are our own.
How much does it cost to go to Iceland?
Flights £177.81
Airport parking £26.90
Airport transfer £47.91
Airbnb 4 nights £249.99
Travel insurance £6.05
Excursions
Glacier walking and northern lights £334.57
Game of Thrones tour £163.44
Blue Lagoon and transfer £196.05
Spending money £600
Food, museums, souvenirs
Total
£1,802.72 = £901.36 each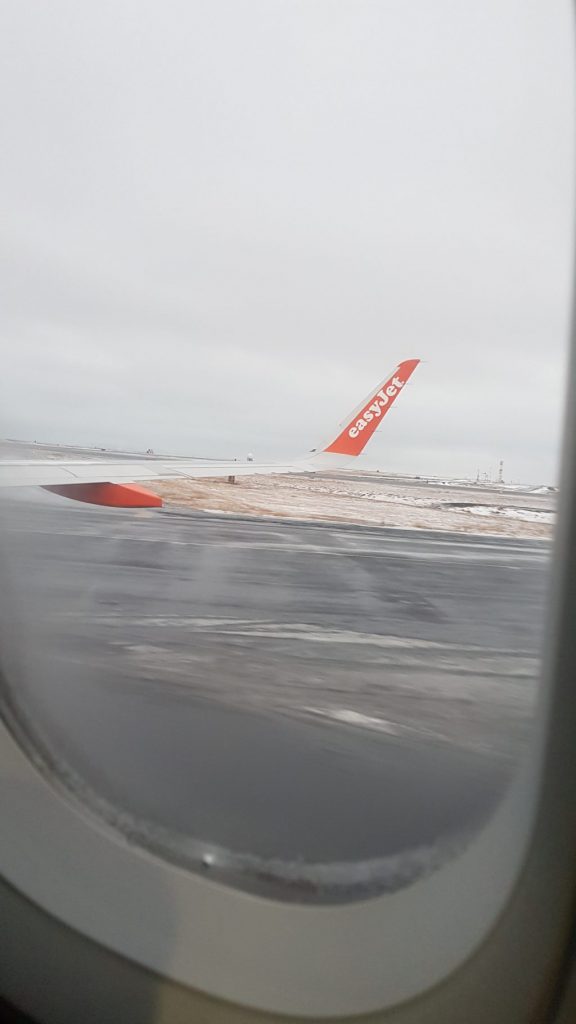 How much are flights to Iceland?
The price of flights will very much depend on where you're flying from and when you're going so this can vary greatly. There are several budget airlines that fly to Iceland and you can even stop here during a layover between North America and Europe. To get the cheapest flights, be sure to compare all options using a website like Skyscanner, travel off-peak, book well in advance and be flexible with your days and times. Our flights from London Luton to Reykjavik were about £60 per person and we added a hold luggage bag between us for extra. Be sure to take into account the cost of getting to the airport (whether this is by public transport or driving and parking at the airport) and the airport transfer in Reykjavik. We found the cheapest airport transfer was with Grayline but be sure to check all options as prices may change.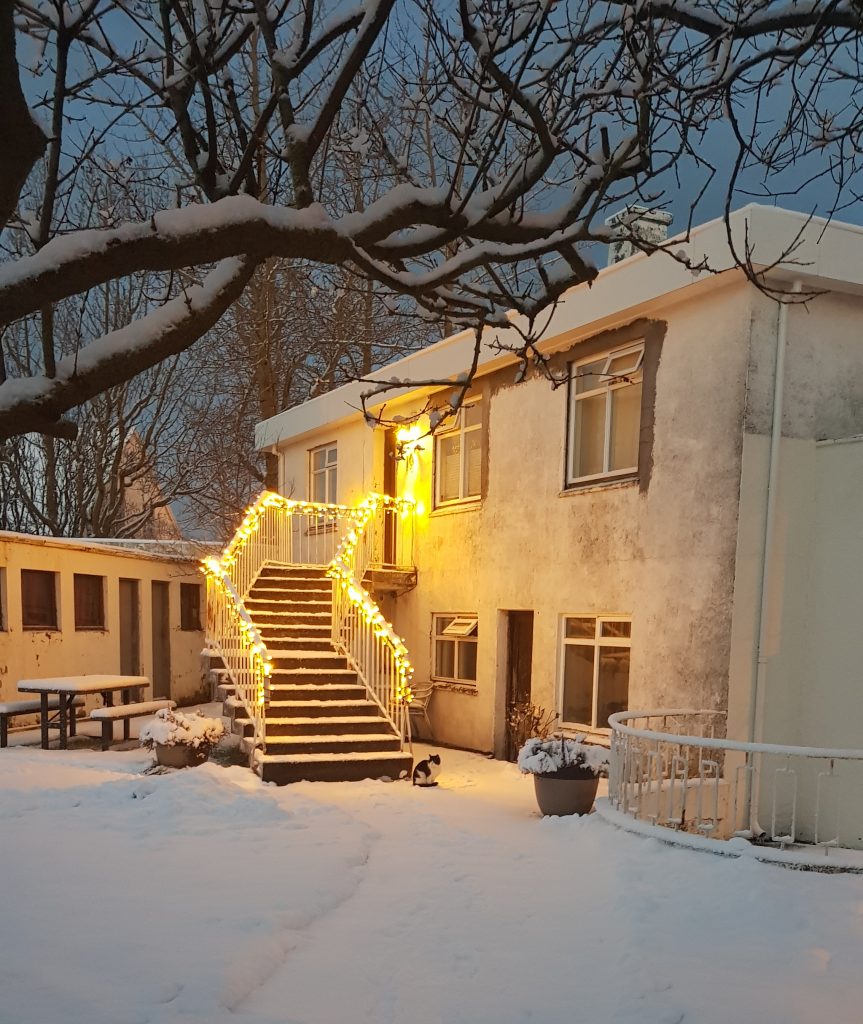 How much is it to stay in Iceland?
There are many different options of accommodation available in Iceland to suit any budget. If you're going for affordable luxury, look at deals for flight and hotel packages somewhere like Groupon, Wowcher or with Holiday Pirates. I often see flights paired with anything from a b&b to 4* hotel often with extra excursions thrown in for a very reasonable price. If you're set on a certain type of hotel and there's a deal on, these are the cheapest way to book however you can cut costs further if you don't mind staying somewhere cheaper by booking everything yourself. When we looked we could get 4 nights in a 3* hotel with breakfast, flights, airport transfer, blue lagoon entry and a northern lights tour with one of these deals for £1040 so we saved over £300 by staying in an Airbnb and booking everything else individually instead. If you have a tight budget there are several options for you to stay in Iceland. There are many hostels, guest houses, Airbnb's and you can even camp in the warmer months. If you are renting a car for your vacation consider staying outside the city centre for cheaper options.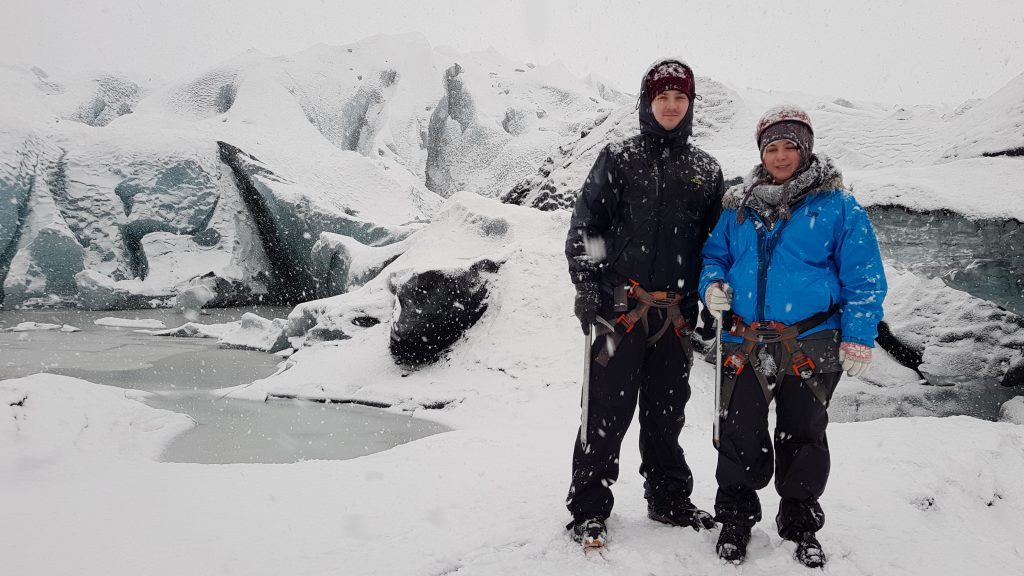 How much are excursions in Iceland?
Excursions in Iceland are all pretty expensive compared to other countries but you can't visit such a beautiful place without seeing any of it! Think carefully about what you really want to do there and what you can afford. There were so many excursions I wanted to do there but I just didn't have the time or money. Between the two of us, all of our excursions came to just less than £700 but this could have been a lot cheaper if we'd done different activities.
Glacier walking was the most expensive thing that we did but as this was a full-day tour to the south coast, Glacier walking with full gear and a Northern Lights tour, the price was worth it for us. The blue lagoon is between £50 and £75 per person for the comfort (cheapest) option depending on what time and day you go with an extra £35 per person for return transportation. For me, it was worth visiting once as I had been wanted to go for so long however I did find it a little overrated and touristy so if I were to visit Iceland again I wouldn't go back a second time. Instead, next time I would visit one of the quieter and cheaper hot springs like the Secret Lagoon. I even found a full day Golden Circle tour which included entrance to the secret Lagoon which cost less than visiting the Blue Lagoon. There are even hot springs that you can find out in the countryside that you can visit for free if you know where to look. Some of the cheaper options for excursions in Iceland are the Golden Circle, Snaefell Peninsula and the South Coast which will set you back between £40-£80 per person.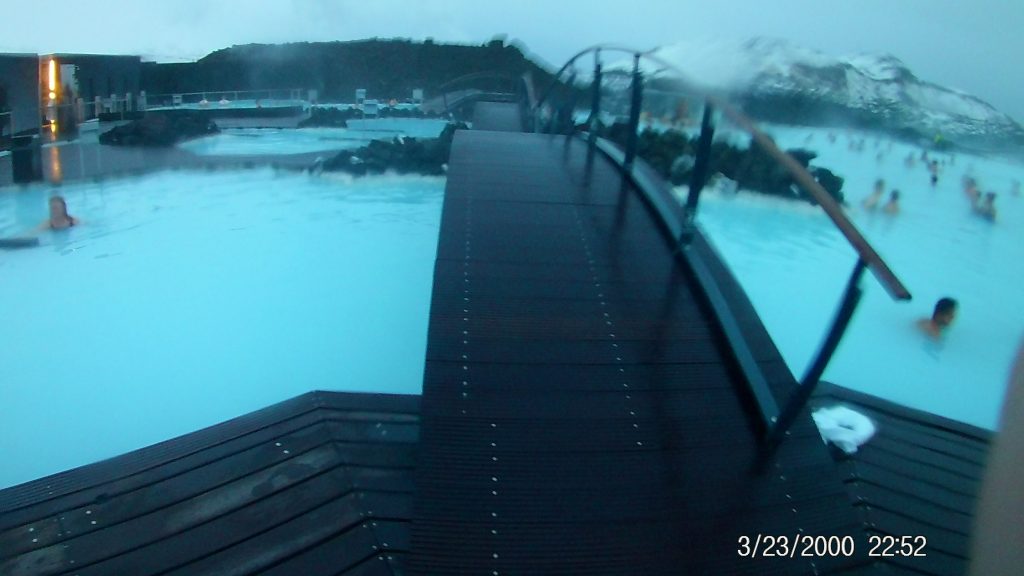 If you're a confident driver, renting a car may be a smarter option than excursions to save money. Many of the must-see places in Iceland are natural wonders, beaches, waterfalls, glaciers and geysers so are free to visit and easy enough to drive to yourself. Make sure you research into this before committing though especially if you are going in winter as you may need a more expensive vehicle to get through the snow. Once you take into account car rental and fuel you can make an informed decision if it'll be better for you.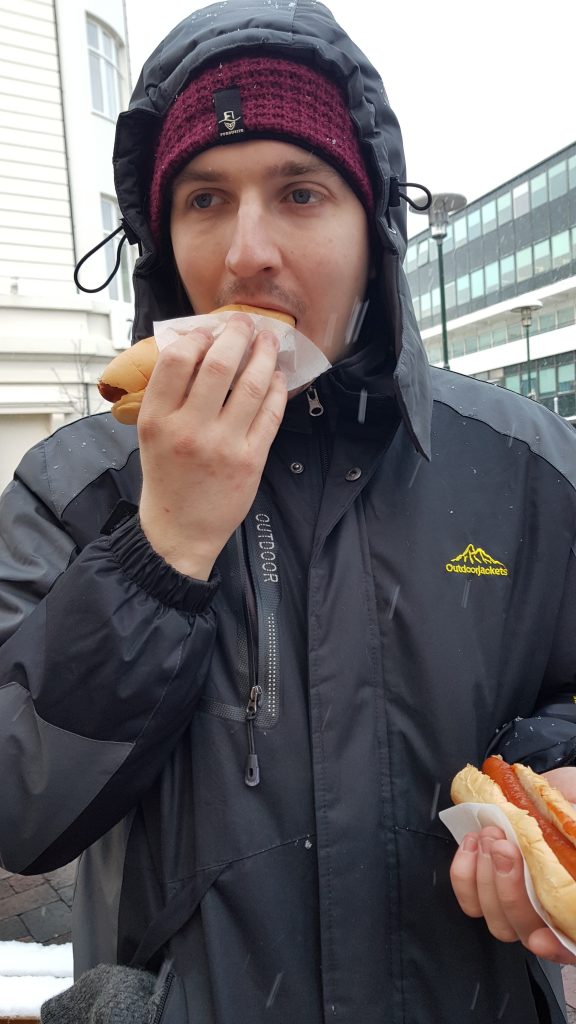 How much spending money should you take to Iceland?
Between the two of us, we took about £600 worth of Króna which covered us for food, souvenirs and any extra expenses. Since most of our days already had things pre-booked we actually didn't spend as much I thought we would and had quite a bit left by the time we got to the airport. The biggest cost will probably be food with an average meal in a restaurant costing around £20 per person. For the most authentic Icelandic food (and the cheapest) try the hotdogs which can be found at food stalls or counters in the shops. These cost around 700 Icelandic Króna or about £5. Subway can be another cheap option with a 6-inch sub costing around £6-£7 or if you really want to save money buy ingredients from the store to cook or make sandwiches yourself. This is when staying in an Airbnb, hostel or guest house with a kitchen comes in handy! The most expensive meal we ate was at the Blue Lagoon Lava Restaurant which came to about £50 each for 2 courses and a drink but even including this we still had money left over at the end.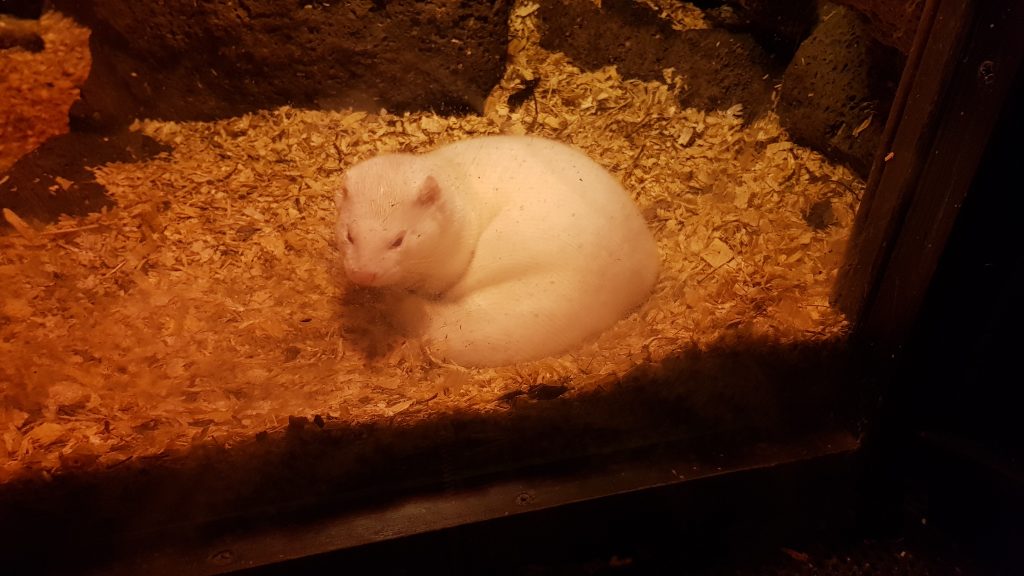 There are plenty of museums around Reykjavik and I'm sure in other cities too and these are very reasonably priced between about £5 and £15. I wish I had more time in the city to explore some of these. You could save some money by spending time visiting these museums instead of going on longer excursions and if you want to see a lot of them, there is a city card from £25 for a day which gets you into all the museums and galleries, the zoo, thermal baths and allows you to use the public transport. There is also a "free" walking tour in Reykjavik where you can learn more about the country and city and they will show you all of the iconic sights. The tour group is kept running by donations after your walk based on how much you thought it was worth so you can save a lot of money by doing this tour as opposed to others but try not to be too tight with your money!
In terms of souvenirs, there's no real guide to how much you might need as this is completely down to personal preference. The cheapest stores can be found down the main shopping street of Reykjavik, Laugavegur but many of these sell imported tourist gifts that aren't really Icelandic. Some more authentic souvenirs are Icelandic wool, jewellery made of lava rocks, liquorice and flavoured sea salt however these can be more expensive if you're on a tight budget. Souvenirs can be bought at the airport if you want to make sure you've got enough money left over before purchasing and anything you buy in a store can have tax claimed back on it at the airport if you keep your receipts.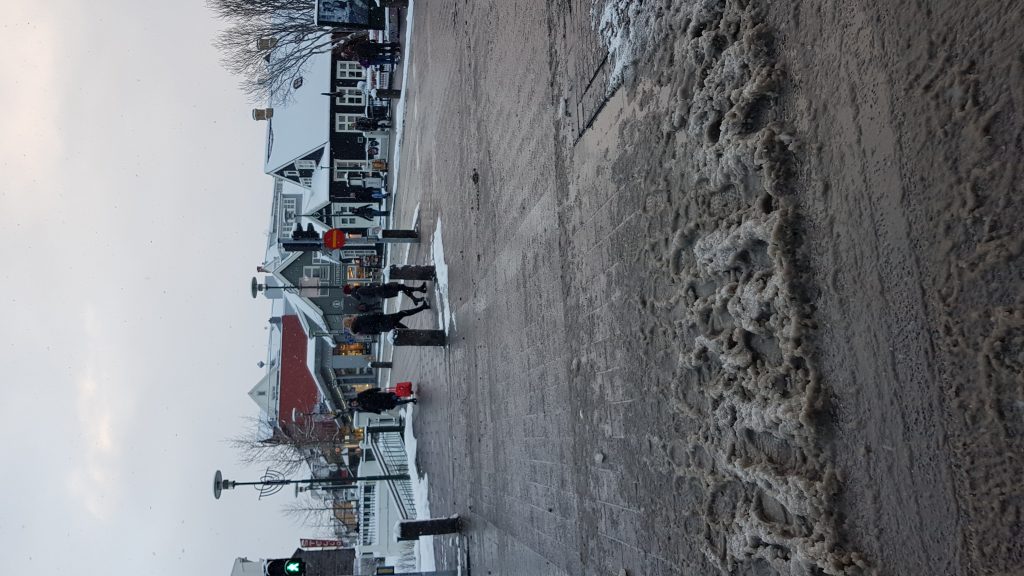 How to do Iceland on a budget
All in all, Iceland is expensive compared to other countries but you don't have to pay too much to visit. It cost us less than £1000 per person for 5 days but that could have been even cheaper. The flights and accommodation were actually the cheapest part of our trip and everything else completely depends on personal preference. We decided to spend a little more than we normally would of since it was my birthday and a once in a lifetime kind of trip for us but if we had cut back on excursions and spending money we could have easily saved at least £300.