Whether you're going for a couples vacation, sibling trip, friend holiday or even a solo adventure there are plenty of reasons why Disneyland is not just for kids. Although Disneyland Paris is smaller and so a little more geared towards children than some of the other parks like Disney World Florida there are still plenty of thrill rides. Walt Disney himself once said 'Growing old is mandatory, but growing up is optional' so, in that spirit, there are more than enough rides for adults in Disneyland Paris too.
Read on to see my list of the best Disneyland Paris rides for adults.
*Disclosure* This post may contain affiliate links which means we get a small amount of commission on purchases made through our links at no extra cost to yourself. However, we would never recommend something we have not tried and loved ourselves and all opinions are our own.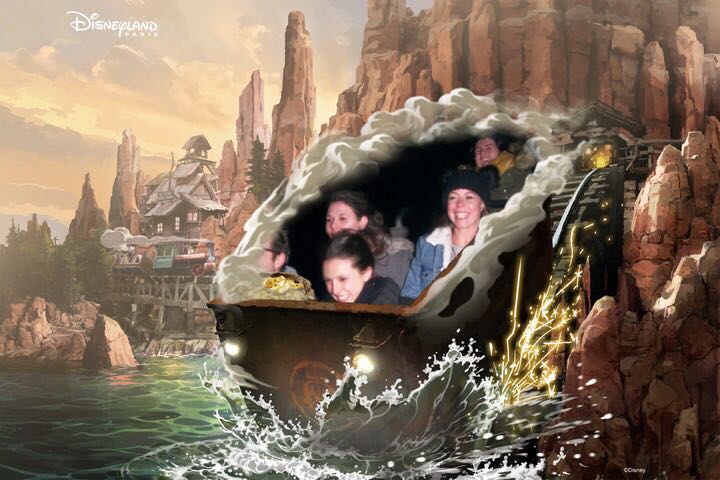 Big Thunder Mountain
Big Thunder Mountain is one of the oldest rides at Disneyland Paris and has been around since the parks opening day in 1992. It is located in Frontierland and is unique to Paris as the only version of the ride to be located on an island in the middle of the Rivers of the Far West. Designed in the style of a wild west runaway mine train, the ride is fast and contains many twists and turns but has no upside-down sections so is a good ride for those who may be scared but still want a thrill. This is one of the rides that features a camera station if you want to buy ride photos or have a photopass and has FastPass access.
Indiana Jones and the Temple of Peril
Located in Adventureland, Indiana Jones and the Temple of Peril is unique to Disneyland Paris and was the first ride (and only outdoor ride) to feature an inverted section of track. It is based on the Indiana Jones films with a concept based around a mine cart going through a temple before losing control and flipping over. The ride itself only lasts around 90 seconds but is one of the most thrilling rides at the park and has the highest height restriction, of 140cm, of all the parks in the world although it is no longer the most intense ride. This ride also has a FastPass queue and the tickets are usually the latest to sell out so it's well worth looking for these later in the day when there are no others available.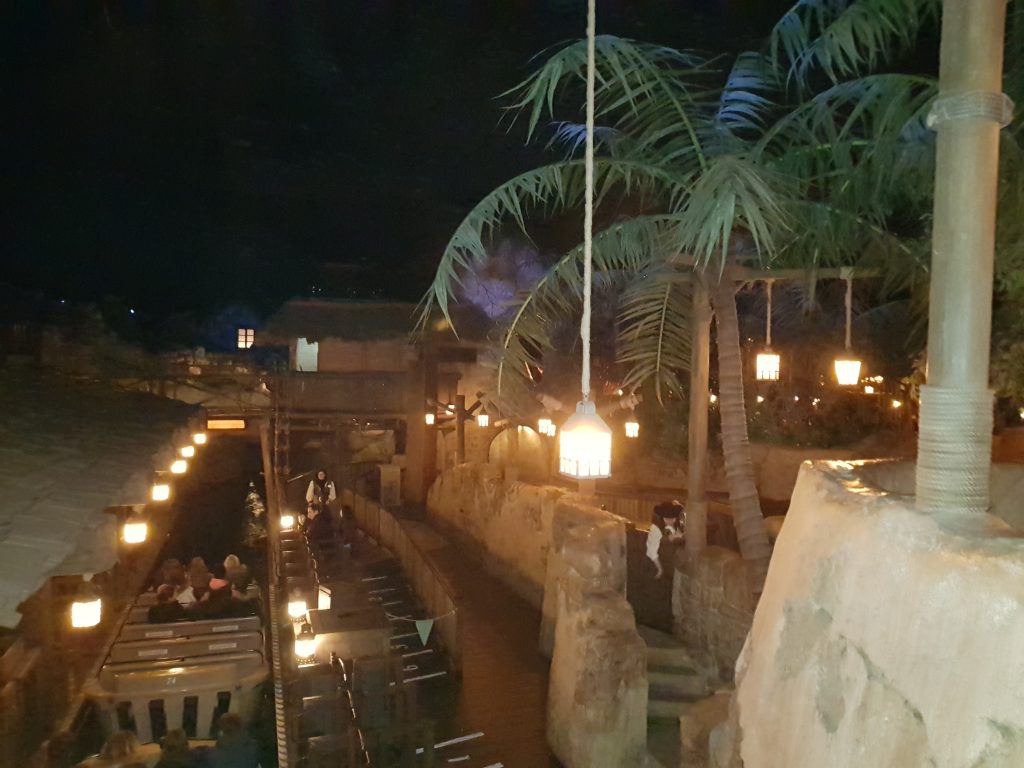 Pirates of the Caribbean
The Pirates of the Caribbean ride, located in Adventureland, is based on the one of the same name found in California and was the basis for the film franchise. It has recently been updated to include some familiar faces such as Davy Jones and Captain Jack Sparrow. It is a log flume type ride and is not too extreme but does include a couple of small drops, one of which includes a photo station. The ride even includes a section where you go through the pirate-themed restaurant called Captain Jack's.
Buzz Lightyear Laser Blast
You're never too old for a good old bit of competitive fun! Designed based on Buzz Lightyear's quest to defeat the Evil Emperor Zurg, and located in Discoveryland, you will use your laser guns to shoot at targets racking up the points which you can then use for bragging rights. There is a FastPass queue and photo station during the ride.
Star Tours: The Adventure Continues
Although this looks like a fairly calm ride, it is not for the faint of heart and can often cause motion sickness. It is located in Discoveryland and is a Star Wars themed 3D flight simulation ride. Even if you're not a big fan of the Star Wars films it's worth checking out as it gives the same heart-wrenching thrills of some of the more extreme rides without ever leaving the room. It also has a FastPass queue.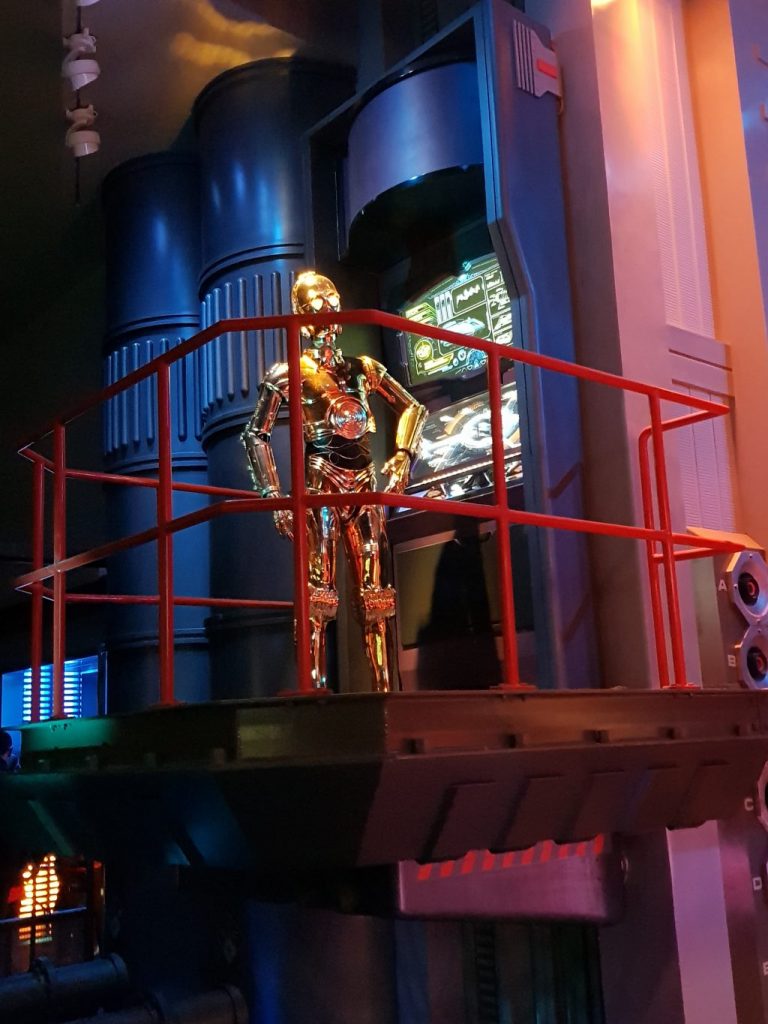 Star Wars Hyperspace Mountain
With recent refurbishment to update the theme, Space Mountain has now become Star Wars Hyperspace Mountain. It was originally built in 1995 and is the only version of the ride around the world to feature areas of the track which go upside-down and outside of the building it is housed in. Of all the Space Mountain rides it is also the fastest. It is located in Discoveryland in a steampunk styled building. There is a photograph during the ride and it also contains a Fastpass queue.
The Twilight Zone: Tower of Terror
Of all the rides at Disneyland Paris, this is the one that I dislike the most. It is an accelerated drop tower ride almost 40m high. If you're scared of heights this probably isn't for you as at one point the doors open up from the top of the tower showing the view of the park and when I got off I was shaking like a leaf but this is definitely one of the most thrilling rides in the whole park. It is located in the Walt Disney Studios and has a photo station (be warned it might not produce flattering photos if you're anything like me) and a Fastpass queue.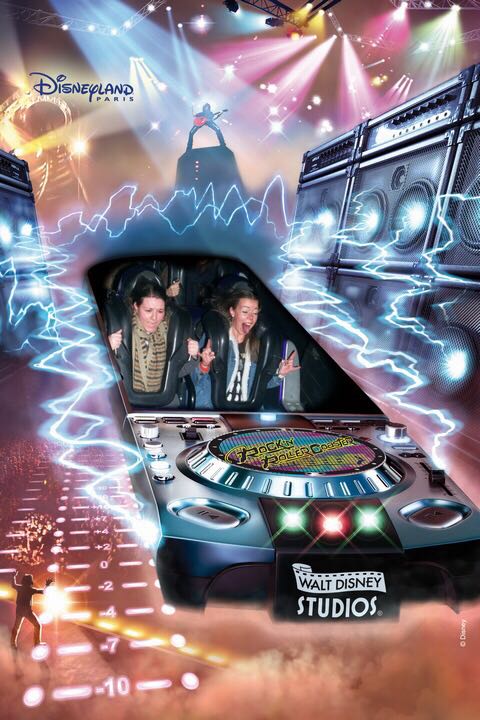 Rock 'n' Roller Coaster starring Aerosmith
Rock 'n' Roller Coaster is the fastest rollercoaster in Disneyland Paris and in my opinion one of the best. It has 4 different light show sequences set to Aerosmith songs so each ride is different. Unfortunately, Rock 'n' Roller Coaster has now shut down to be replaced with an Ironman ride. The track is supposed to stay the same but with new theming so once it reopens I'm sure it'll be just as great. This is another ride with photo station and Fastpass although often it is no longer needed with the introduction of more popular rides. Once it reopens it may be more popular so the Fastpass tickets may be more helpful.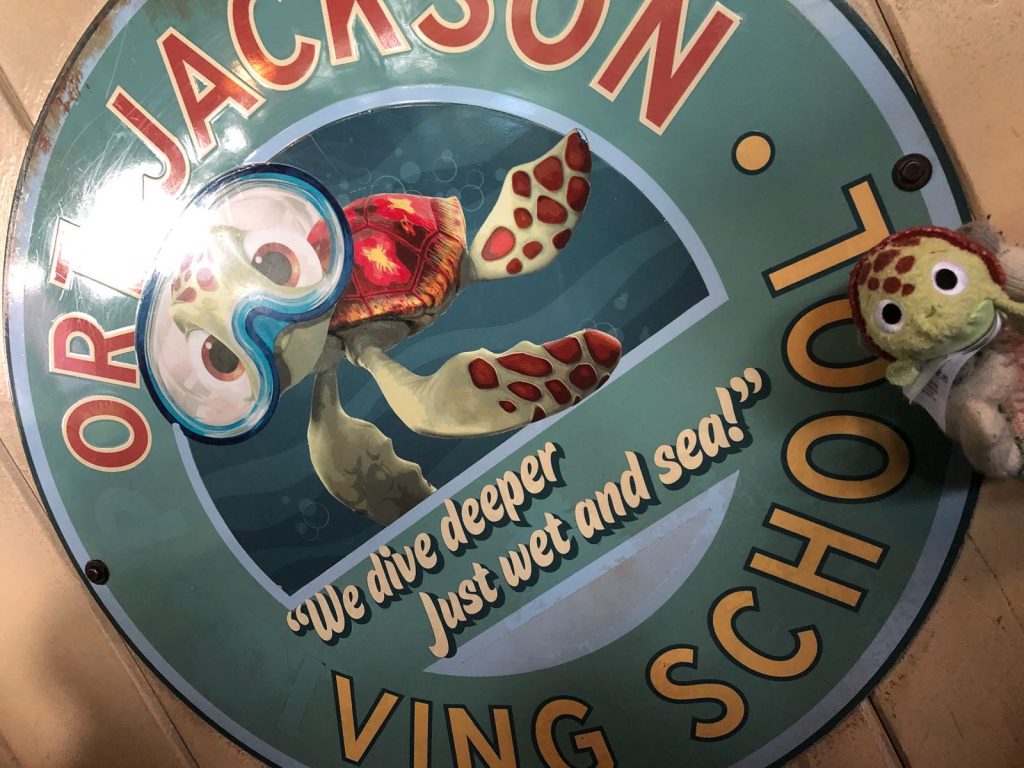 Crush's Coaster
A lot of adults skip this thinking it's a kid's ride and not worth the long queues but the lines really speak for themselves. This is a high-speed spinny ride with stunning visuals depicting the great barrier reef. Be careful on this one if you get motion sickness and be prepared for a long wait as the queues are never less than 40 minutes and usually a lot longer with no Fastpass or single rider queue.
RC Racer
Found in the Toy Story Playland you could be excused for thinking this would be aimed at children. Based on the Hot Wheels race car in Toy Story, this rollercoaster is a 24 meter, high speed, half-pipe track. It's one of the only rides I haven't actually ridden myself but it looks pretty nerve-wracking to me.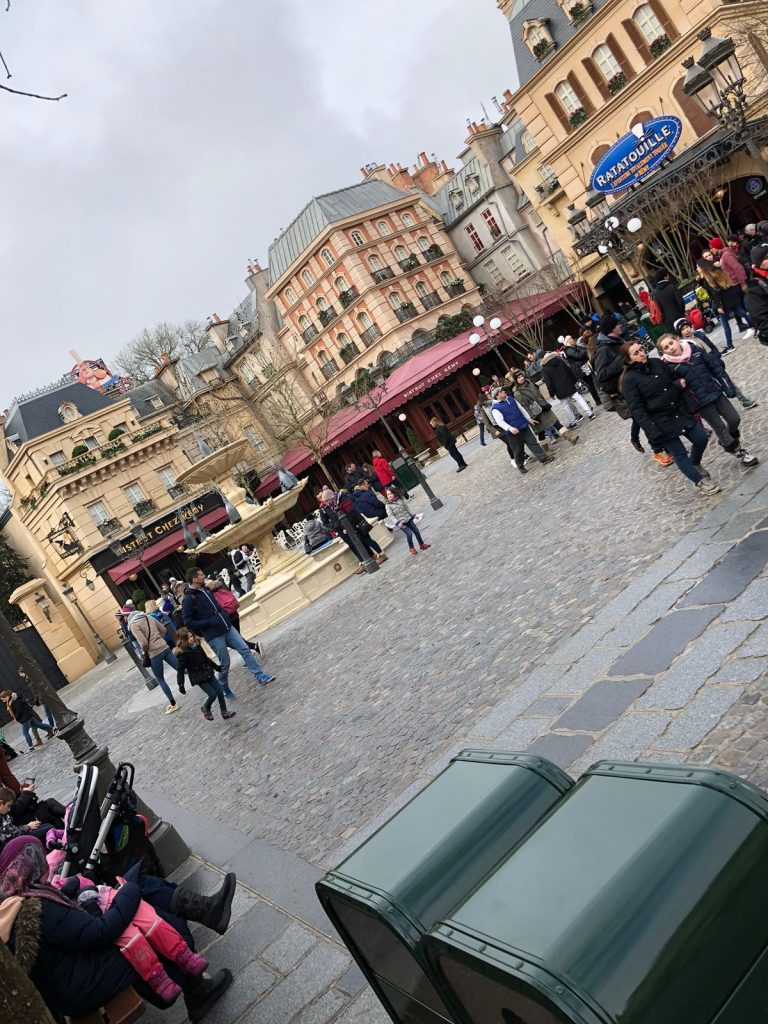 Ratatouille: The Adventure
Ratatouille is another ride that many people think is for children but is actually a pleasant surprise. It can be quite busy so take advantage of the single riders queue and the Fastpass system. It is a 3D ride involving a trackless automated cart and screens showing scenes from the movie. It's an interesting concept and is better than you would expect.
It's a Small World
And of course, no trip to any Disney park is complete without a ride on It's a Small World no matter how old you are. I recommend you ride this as early as possible so the song gets stuck in your head for the rest of your holiday. It's a small world after all.
If you're ready to start planning your trip to Disneyland Paris, check out the official Disneyland Paris website for deals and packages or The Walt Disney Travel Company as prices can sometimes vary. To find the best flights to Paris, take a look at Skyscanner where you can compare prices from different airlines, airports and on different dates. There are some restrictions in the Disneyland Paris parks right now so be sure to check their official page for all up to date information. All bookings direct with Disney currently have no booking, cancellation or change fees so you can have peace of mind when booking.