If you're heading to Australia, there's probably a few places you know you want to see that are unique to the country. One of these bucket list destinations for you is most likely the Great Barrier Reef. To visit the reef you will need to go up to North Queensland. Cairns is one of the most popular cities for this being commonly called the gateway to the great barrier reef. But if you're going all the way up there you might as well stick around for a few days at least and see some more of the area. So here is my list of the best things to do in Cairns, Australia.
*Disclosure* This post may contain affiliate links which means we get a small amount of commission on purchases made through our links at no extra cost to yourself. However, we would never recommend something we have not tried and loved ourselves and all opinions are our own.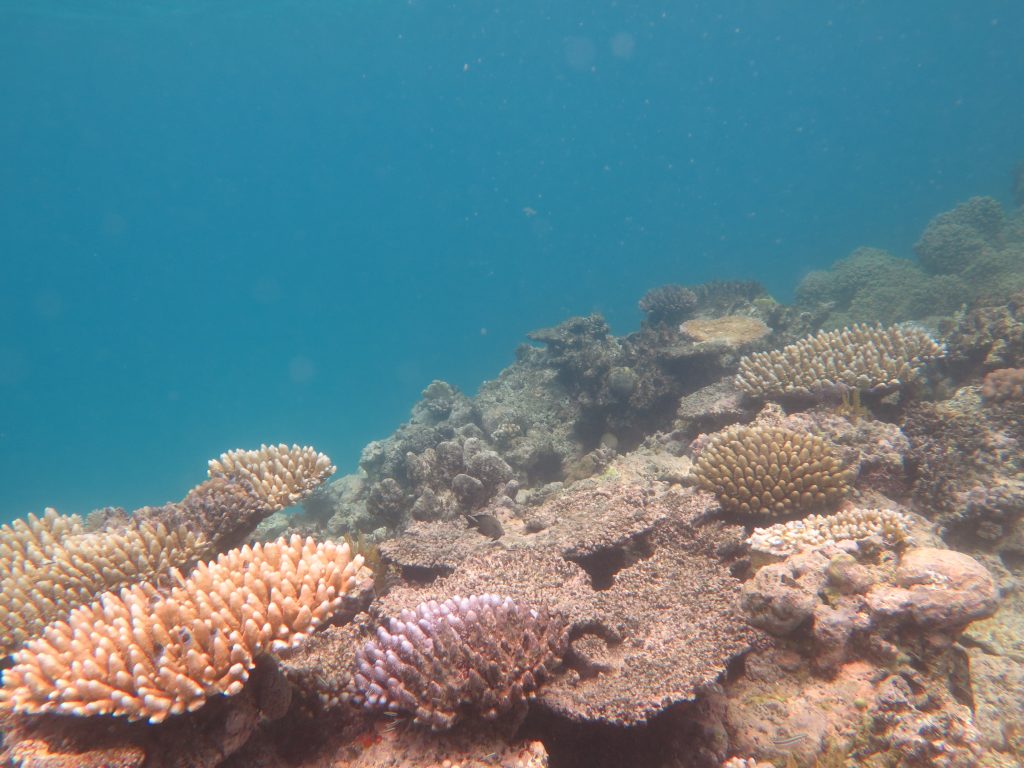 Great Barrier Reef
This is an obvious one and like mentioned above probably your main reason for visiting Cairns. There are plenty of different tours that can take you out to the reef ranging from budget day trips to private boats and even multi-day trips. Whether you're scuba certified, a complete beginner or are happy to just snorkel you'll find a trip leaving from Cairns to suit you. Some will even include extras such as glass bottom boats or a flight over the Great Barrier Reef depending on how much you're willing to spend. I've visited the Great Barrier Reef twice and the quality of the tours can vary greatly. I can't remember who I went with the first time (it may have been Down Under Dive but I'm not 100% sure) as it was a package with the iventure card which is no longer available in Cairns. The second time I went we booked a combo tour through Travel freedom and we went with Compass Cruises. Of the two, the first was better and included more in the price.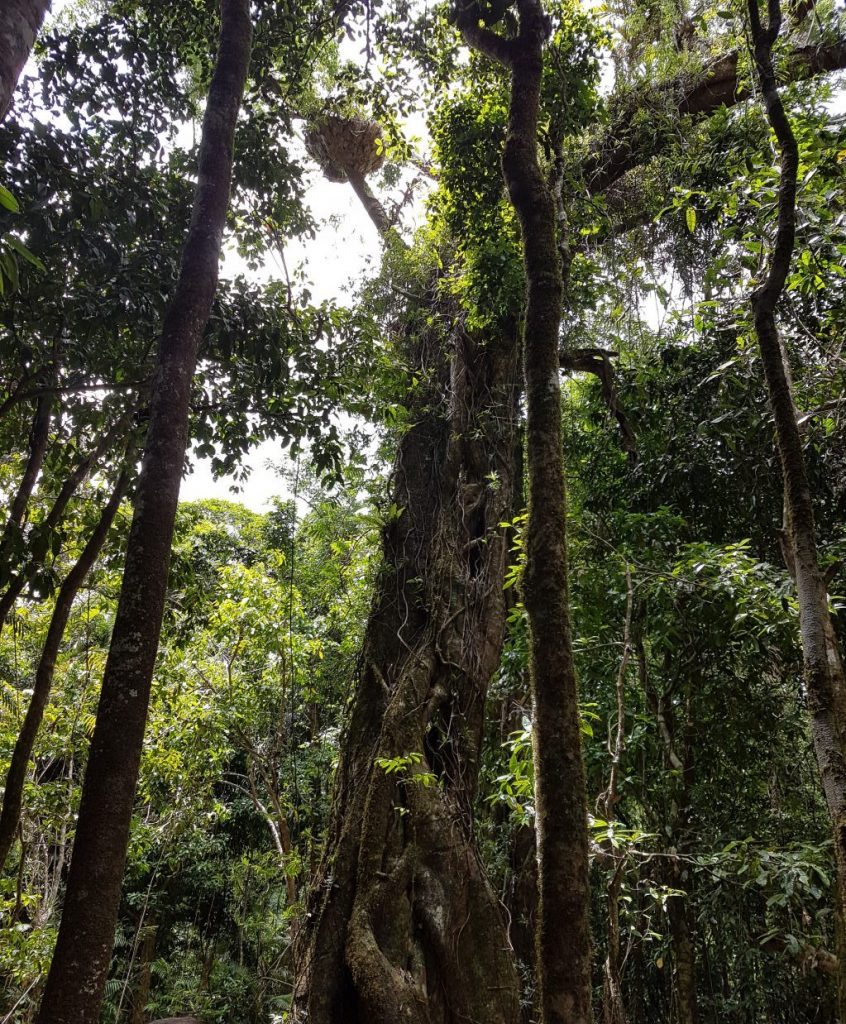 Daintree Rainforest
Not far from Cairns and easily accessible from here is the Daintree Rainforest. As with the great barrier reef, there are plenty of different tours that can take you here with varying price ranges. We got a reef and rainforest combo ticket which included a day trip with Active Tropics Explorer. We started this day tour by heading to Mossman Gorge where we had an Aboriginal experience before heading up to the Gorge to go swimming. Next, we went on a crocodile spotting trip with Daintree river cruises before going deeper into the rainforest towards Cape Tribulation, stopping at a couple of places such as a rainforest boardwalk and ice cream farm. Cape Tribulation is where world heritage rainforest meets world heritage reef and is where we stopped for dinner at the beach. There are even several hotels and eco-lodges if you wanted to spend a night or two in the area. We stopped at Cape Trib Beach House. We then headed back to Cairns with a few more little stops. Different tours will include slightly different things and you can even visit by yourself if you have a car but whatever you do there, the Daintree Rainforest is always worth visiting. We really enjoyed the day tour although we did expect to be doing a bit more walking than we did.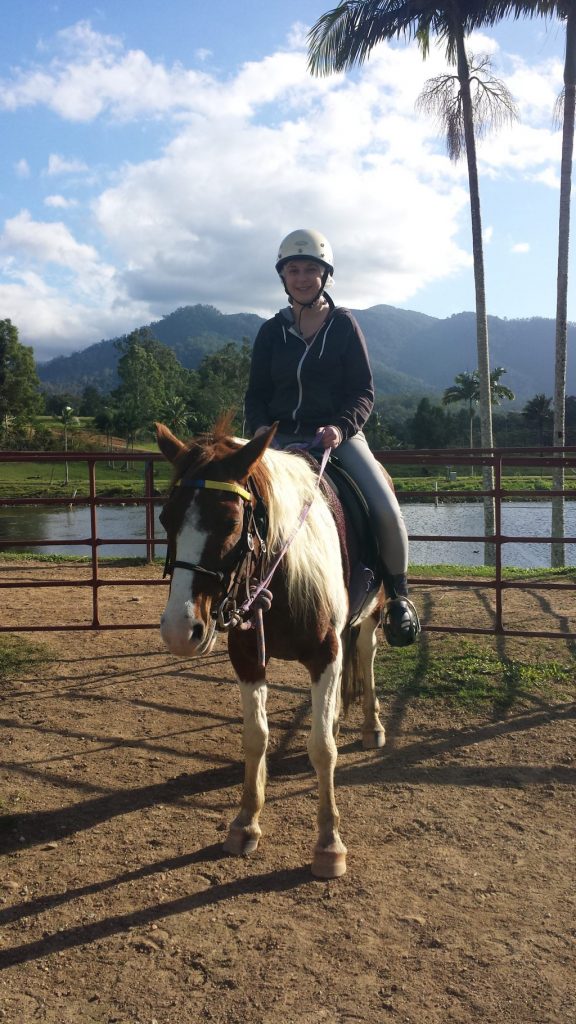 Horse Riding
Another great way of experiencing the rainforest near Cairns is to take a horse ride through it. There are a couple of different companies that run horse treks in the area and will usually pick you up right from your hotel. We went with Mount 'N' Ride Adventures and had no complaints. The scenery was stunning and I felt perfectly comfortable as a beginner rider. My friends who were more advanced also got a chance to practice a few more of their riding skills too.
Visit a beach
Not far from Cairns there are several beaches perfect for enjoying on a sunny day. Be careful around the water though as crocs are known to frequent certain areas which will be signposted. Keep around 2 metres away from the waters edge in these places.
Barrier Islands
If you want to head somewhere you can enjoy the beach a little more fully, visit one of the barrier islands. These islands can be reached by ferry from Cairns harbour and have white coral beaches and clear turquoise waters. Green Island and Fitzroy Island are the most popular of the barrier islands and have resorts with hotels, restaurants and activities as well as hiking and swimming areas.
Water Sports
On these barrier islands, there are also activities you can take part in for a small fee. When we visited Fitzroy Island, we got a package with the ferry tickets which included a glass bottom boat tour and access to the watersports rental including paddle boarding, kayaking and snorkeling. In the Cairns harbour, you can rent boats, jet skis and even flyboards (a kind of jet-powered hoverboard.)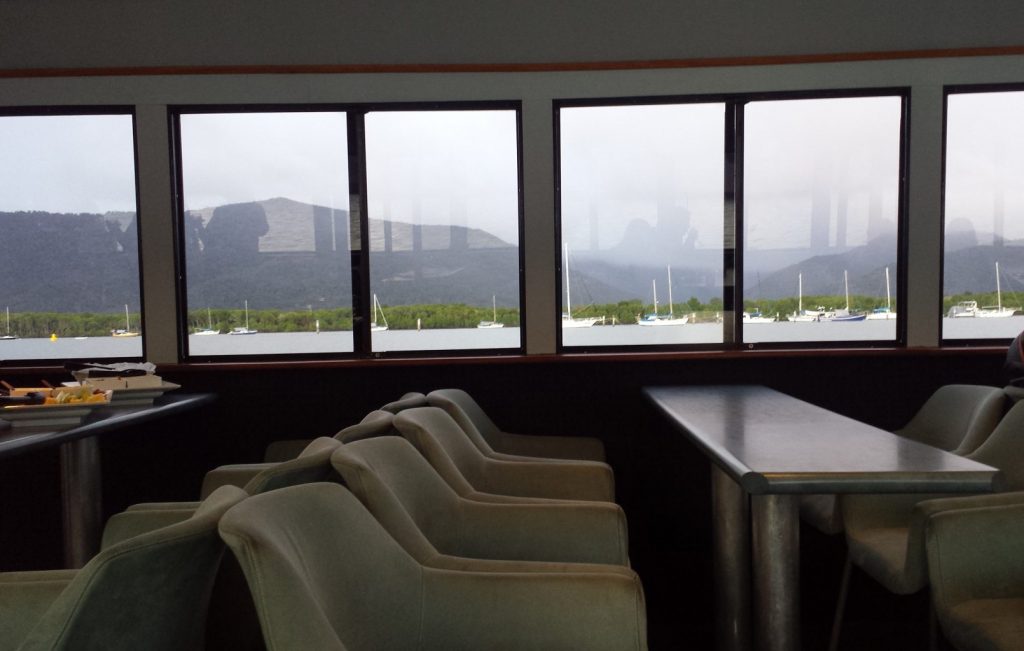 Harbour cruise
From the harbour, there are many ships daily but not all of them are leaving the harbour. There are also several cruises along the harbour with sightseeing commentary and/or refreshments. I can highly recommend the sunset cruise with Cairns Harbour and Sunset Cruises.
Cairns Zoom and Wildlife Dome
One of my favourites places to visit in Cairns and somewhere I headed to on both my trips is the wildlife dome. It is located on the top floor of the Reef Hotel and casino. There is a small zoo with regular talks and feedings by the keepers and a high ropes course above. On top of this, the Wildlife Dome is one of only a few places in Australia where you can hold a Koala bear.
Esplanade Lagoon
Within Cairns itself, it is not safe to swim in the water so instead the city has a public pool free to use. It is filled with salt water and has a sandy bottom so it's almost like being on the real beach. There are nearby toilets, showers, changing rooms and lockers (for a small fee) so you can spend a day here without worry.
Walk along the esplanade
Aside from the Lagoon, a walk along the esplanade is a great way to spend some time. There are markets every Saturday, events, free bbqs, gym equipment and even ends up on the beach.
Walk through the parks
As well as the esplanade there are other parks and areas of greenery that are great to check out including the botanic gardens. As we were going towards our Hostel we walked through the North Cairns Reserve which was beautiful but we were too hot to enjoy.
Nightlife
Cairns is also well known for its nightlife with a really backpacker and hostel party vibe. Personally, that isn't really what I'm into so I can't recommend anywhere to go for good nightlife but we stayed in the YHA hostel and reps came round nightly offering wrist bands for local bars or free pizza with entry. If that's your style there will be plenty of places you can enjoy at night.
If you're ready to start planning your trip to Cairns, check out Skyscanner to find the best flights. Skyscanner allows you to compare flights from different airlines, airports and with flexible dates to find the cheapest and best flight for you.