One of the things I see asked over and over again is which Disney movies to watch before going to Disneyland Paris. You've booked your trip to Disneyland Paris (or at least know that you want to go) and are now in that waiting period so need to do something to keep the excitement and anticipation up. One of the best ways to prepare for your Disney trip is by watching Disney films, even as an adult, but which ones should you see before heading out of your vacation? Well, the correct answer to that would be all of them. You can never see too many Disney films. But, with over 700 films in their repertoire, you'd be hard-pressed to see them all! So instead, here is my list of all the Disney movies that are featured at Disneyland Paris in some way or another. I have tried to sort them in order of importance so if you have less time start from the top and work your way down, however, this is only my opinion and others may have placed them differently.
*Disclosure* The Travel Fairies are participants in the Amazon Associates program. As an Amazon Associate, we earn from qualifying purchases. This post may also contain affiliate links which means we get a small amount of commission on purchases made through our links at no extra cost to yourself. However, we would never recommend something we have not tried and loved ourselves and all opinions are our own.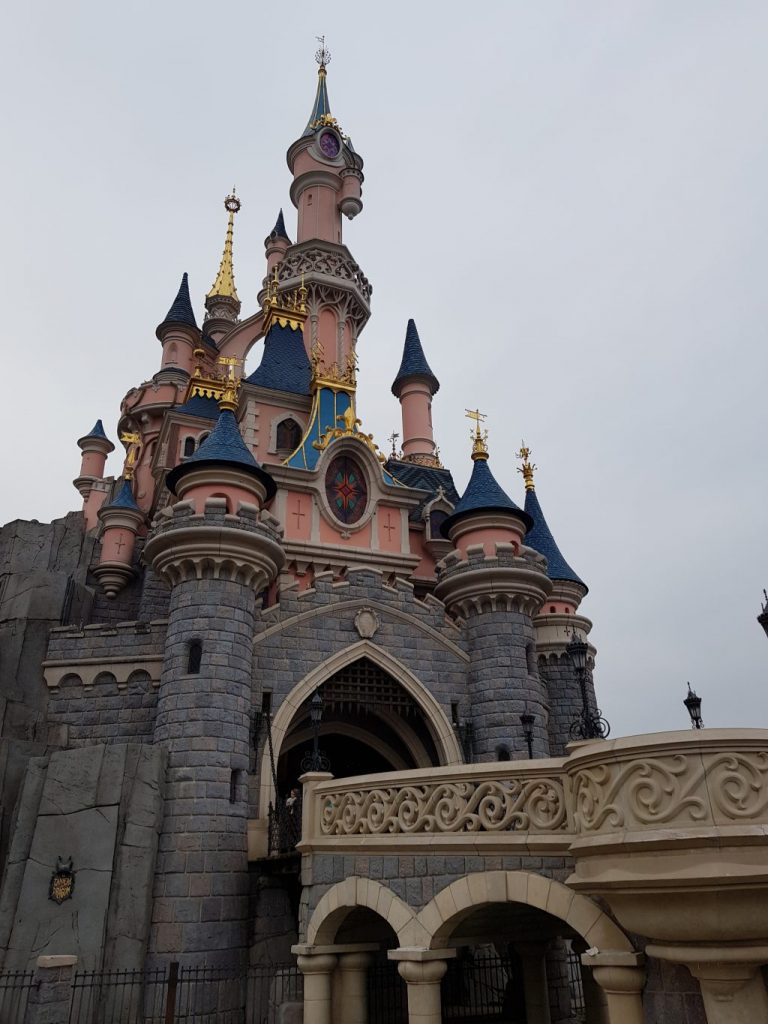 This is the most important of all the movies to watch before going to Disneyland Paris and if you only have time for one film this would definitely be the one I would go for. While some of the other parks are based on different films, Disneyland Paris's main attraction is Sleeping Beauty's castle. As well as the outside of the castle being designed based on the castle in the film, if you go inside and upstairs, stained glass windows depict the story of Sleeping Beauty and in a cave beneath you will find one of the main villains, the dragon.
Princess Aurora can be found for scheduled meet and greets at Princess Pavilion on some days as well as being one of the characters regularly attending the Princess lunch at Auberge De Cendrillon. Depending on when you go, Princess Aurora and Prince Phillip can also be seen in various shows and parades the most notable being the current daily parade, Stars on Parade which features a huge fire breathing dragon float.
You can buy Sleeping Beauty HERE.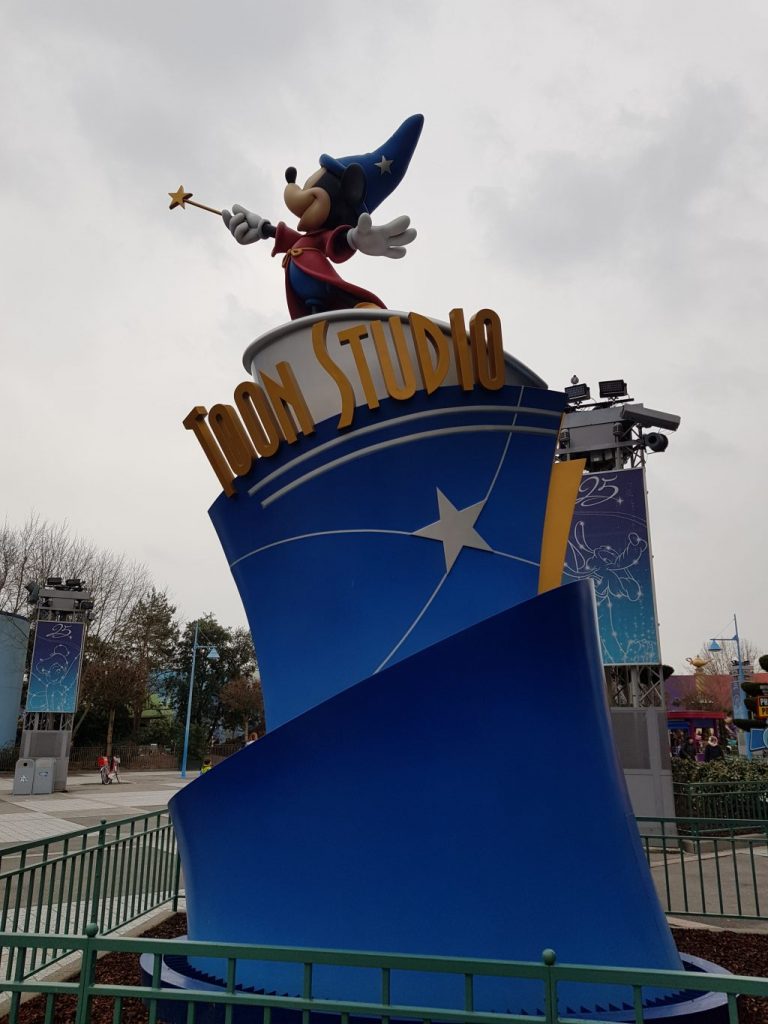 Another great film to watch before visiting Disneyland Paris is Fantasia. The film features Mickey Mouse himself as the sorcerer's apprentice and you can find many references to this film around the park. From the dancing animal topiaries in front of the Disneyland Hotel to the statue of Mickey and his magic broomsticks in the studios. As well as Fantasia, you might want to check out other films featuring the main 5 Disney characters, Mickey Mouse, Minnie Mouse, Donald Duck, Daisy Duck and Pluto. These characters are always around for scheduled meet and greets, character meals and many shows and parades.
You can buy Fantasia HERE.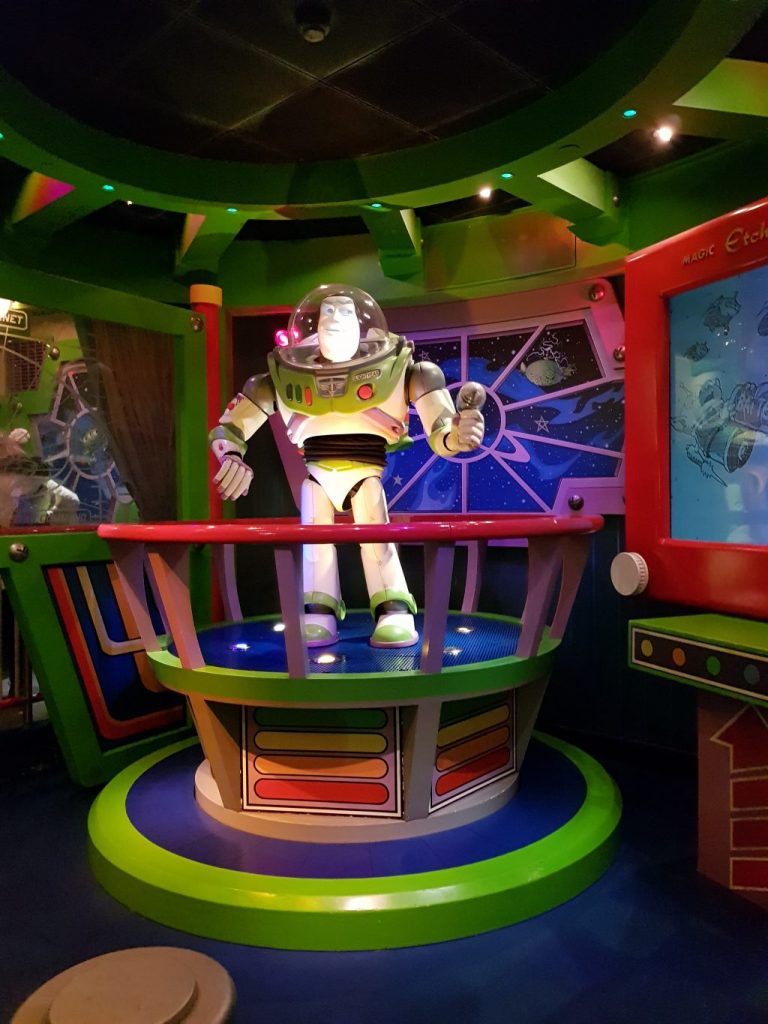 These are great films to watch whether you're visiting Disneyland or not but some fairly recent updates mean you have more of an excuse than ever. If you will be staying in Hotel Cheyenne, Toy Story is a must watch as the recently refurbished rooms are all inspired by Sheriff Woody and the whole hotel is wild west themed. Even if you aren't staying here there is an entire Toy Story themed area in the Walt Disney studios including rides and meet and greets. Buzz also has his own ride in Discoveryland, the Buzz Lightyear Laser Blast which is must ride for visitors of all ages. With Toy Story 4 recently coming out, there may even be more to come.
You can buy the Toy Story films HERE.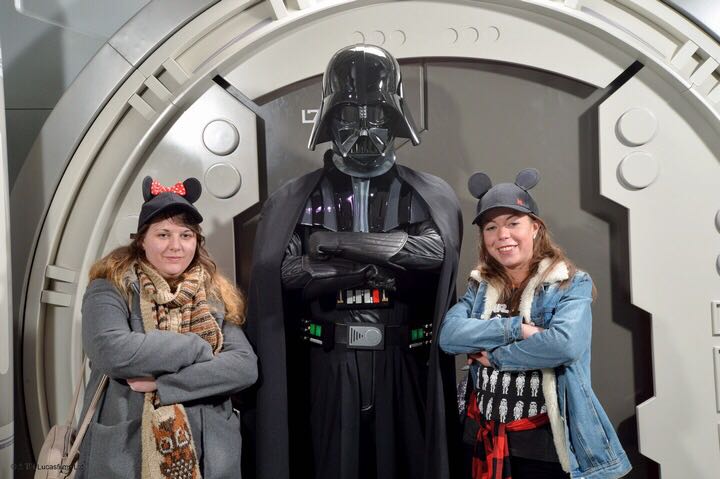 Since Disney took over Lucas films, they have been quick to add several star wars attractions. A new Star Wars simulator ride called Star Tours was introduced and Hyperspace Mountain was updated to become Star Wars Hyperspace Mountain. The quick-service restaurant in Discoveryland is also now Star Wars themed and even plays clips of the related cartoons on a large screen in there. There is a permanent meet and greet with Darth Vader and other characters can pop up now and again. In recent years, there has always been a Legends of the Force season (11th of January to 15th of March in 2020) which has extra Star Wars shows, parades, meet and greets and even a unique light and sound show that is projected against the Tower of Terror in the studio park. With Disney now producing their own Star Wars films (as well as companion tv series), I imagine that we will see more and more of this as the park continues to update and expand and new characters will be introduced for meet and greets. There is a new Star Wars themed land in the works set to be finished around 2025 for Disneyland Paris which will be similar to Galaxy Edge which has recently opened in both the California and Florida parks.
You can buy Star Wars episodes 1-6 HERE.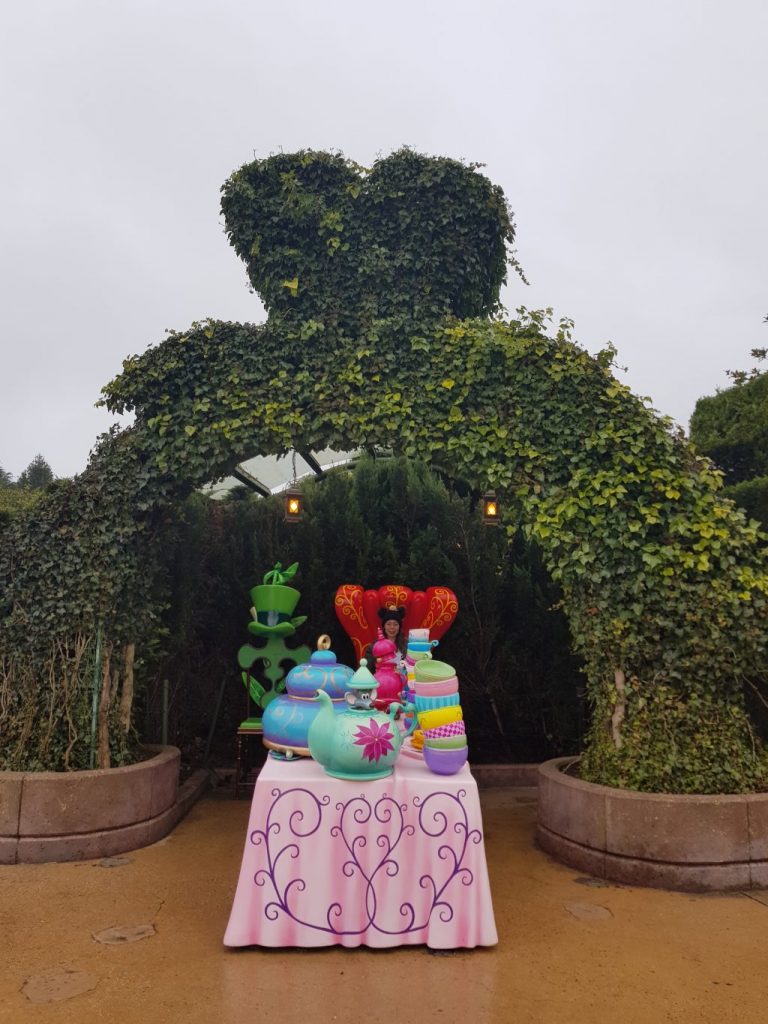 Alice in Wonderland is a classic Disney animated movie and one that is featured quite a lot in the park especially in Fantasyland. There are two rides directly related to Alice, The Mad Hatters teacups and Alice's Curious Labyrinth as well as a few themed decorations around that area too with some great photo opportunities! Alice and friends also do regularly scheduled meet and greets.
You can buy Alice in Wonderland HERE.
Another classic film and this time featuring heavily in Adventureland especially near the entrance coming from the direction of the castle. Within this gateway to Adventureland, there is a walkthrough attraction called Le Passage Enchanté d'Aladdin which has model displays showing the story of the film. Just past here there is some great Aladdin themed decor including his magic lamp which is where you will also find characters from Aladdin doing scheduled meet and greets too. In this area, you will also find Restaurant Agrabah Café. This is an Arabian themed buffet restaurant featuring Middle Eastern Food like Kebabs and Cous Cous. In the studio park, you will also find a Flying Carpets over Agrabah ride including voice-over by Genie himself.
You can buy Aladdin HERE.
Despite the fact that there is nothing particularly related to the Marvel universe in the parks right now, I have included this on the list as very soon there will be major updates that will include it. Disney's Hotel New York is currently closed for refurbishment and will be reopened in late 2020 as Hotel New York – The Art of Marvel. On top of this, later this year Rockin' Rollercoaster featuring Aerosmith will be refurbished with a new Iron Man themed overlay.
Last year also introduced the first Summer of Superheroes season featuring meet and greets with characters such as Iron Man, Black Widow, Captain America and Doctor Strange plus new Marvel shows and will be bringing it back this year between the 23th of March and 16th of June so this could become a regular occurrence. There are currently over 20 Marvel films already released with more in the works (as well as several different related TV series) so it may not be possible to watch them all before your trip. I would instead recommend that you watch at least the Avengers films which will give you a good overview of all the characters you might meet.
You can buy the Avengers films HERE.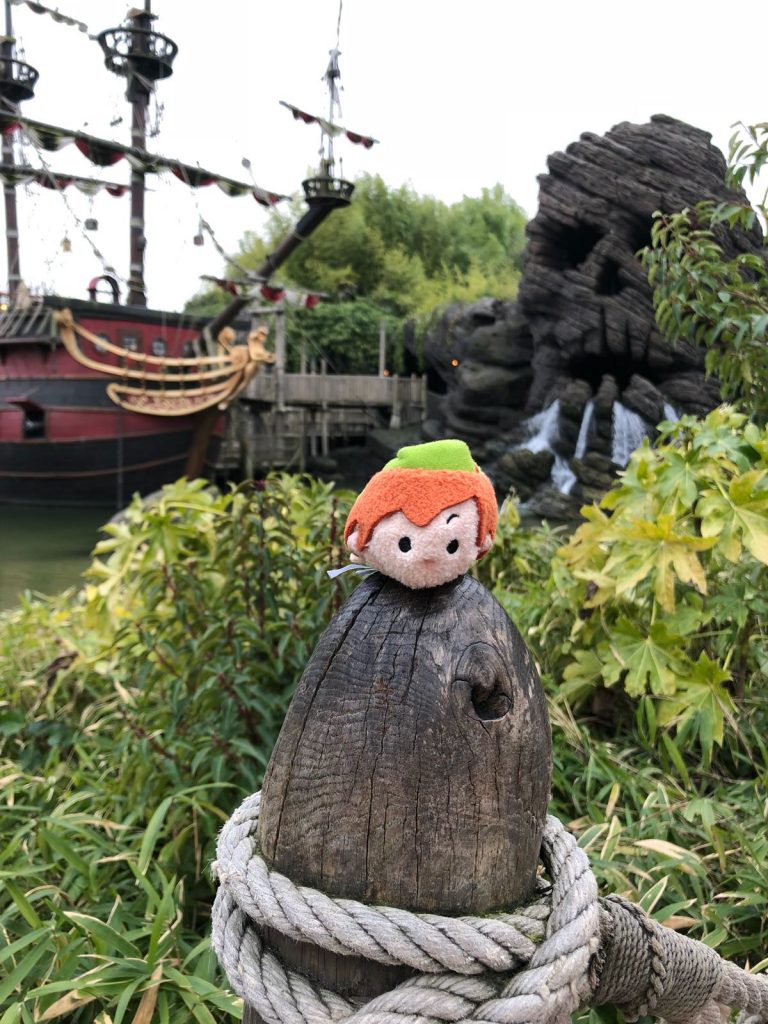 One of the most popular rides for adults and children alike in Disneyland Paris is Peter Pan's flight which takes you on a magical journey over London and Neverland. Although be prepared to wait for this ride as fast passes for it run out very quick! Adventureland is also home to Captain Hook's pirate ship and Skull Rock and here you will find Peter Pan and his friends doing scheduled meet and greets too. Depending on what time of the year you go, you will often find Captain Hook out and about too. Last year was the first Festival of Pirates and Princesses from the 19th January to the 17th of March 2019 and may return at a later date and around Halloween, many villains are out including Hook. Tinkerbell has also become somewhat a symbol of Disneyland so there are plenty of souvenirs based on her although she's not often seen in the park.
You can buy Peter Pan HERE.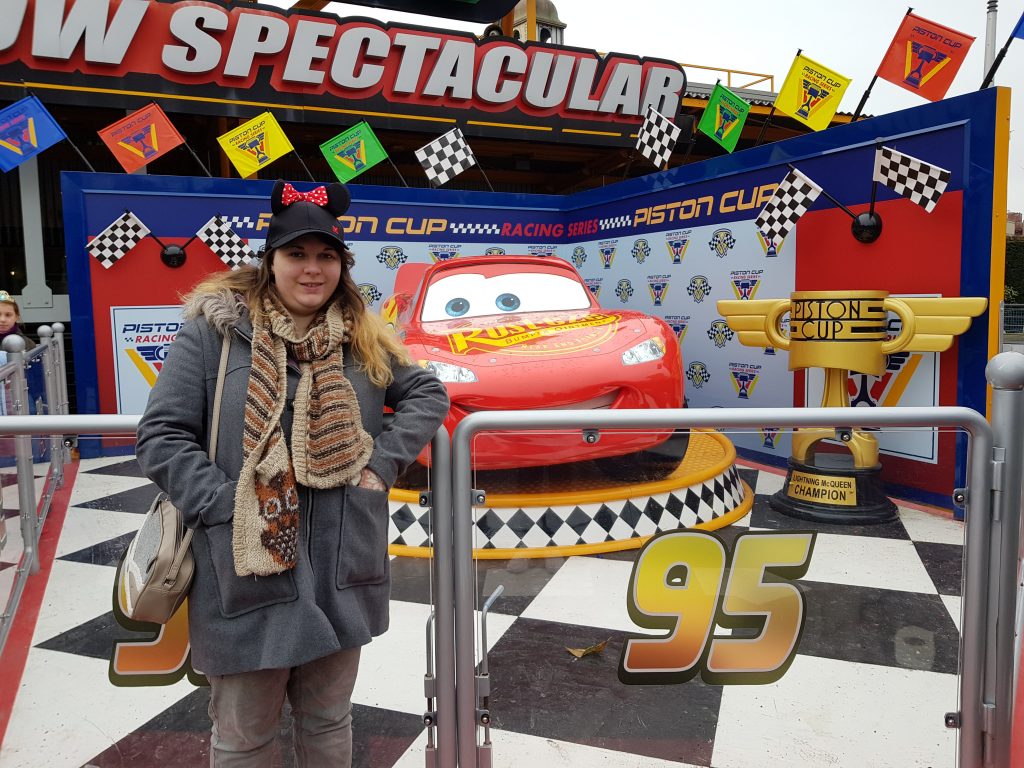 There are no rides specifically themed around the Cars films but there is a hotel. Hotel Santa Fe (one of the budget Disney Hotels) is Cars themed with each section of rooms designed with a different character in mind. If you're going to be staying in this hotel it's definitely a must-watch but if not you will still spot Lightning McQueen in the Moteurs… Action! Stunt Show and outside in the studios.
You can buy all three Cars films HERE.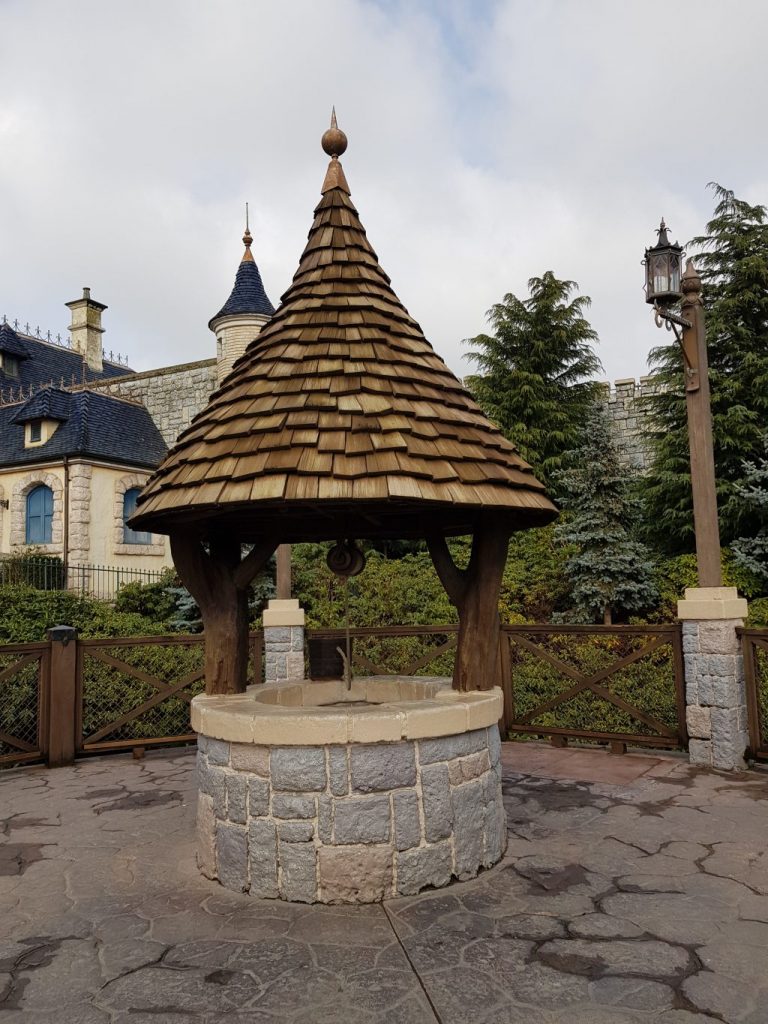 Snow White was the first ever Disney movie made so it's worth watching for that alone. There is one Snow White attraction in Fantasyland where you ride a mine cart through scenes from the film. Snow White can also be found at Princess Pavilion and Auberge De Cendrillon as well as any shows or parades that have a princess theme. Near to the castle on the right side, you will find Snow White's wishing well.
You can buy Snow White HERE.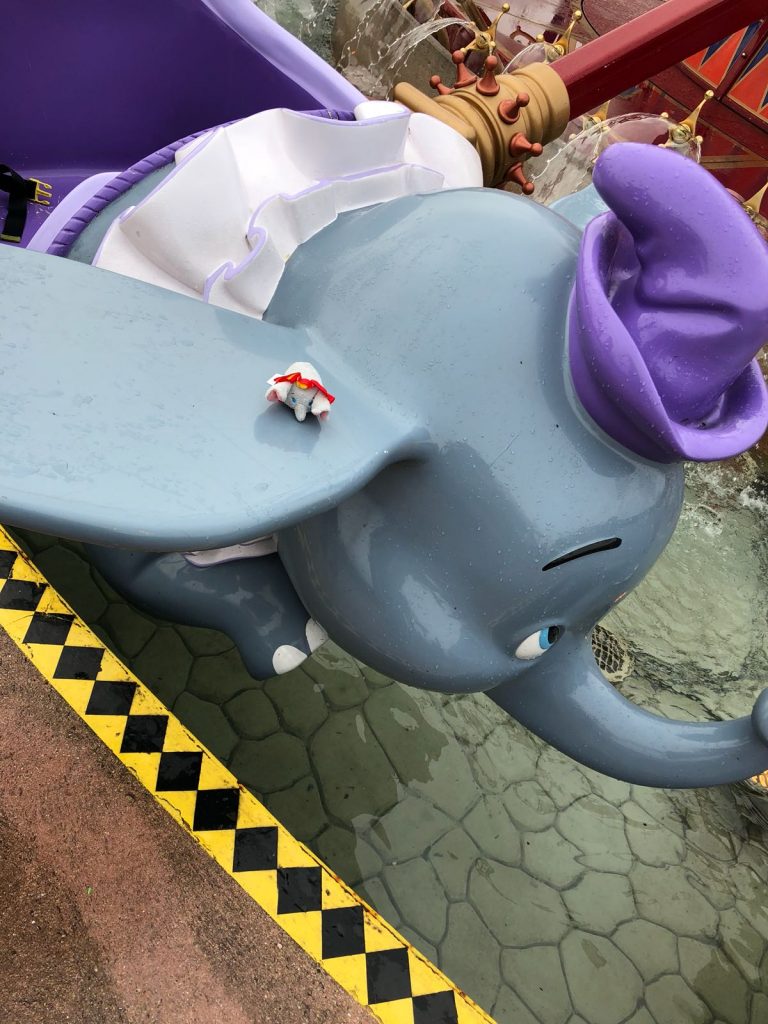 There are two rides relating to Dumbo, the flying elephant ride which is fairly self-explanatory and the Casey Jr. train ride. Casey Jr. is the name of the circus train that Dumbo is transported in and in the film can be seen singing a song that also plays during the ride.
You can buy Dumbo HERE.
There is one ride based on the Pinocchio film, Les Voyages de Pinocchio and a bit of themed decor in this area including a quick-service restaurant and shop. You may want to watch the film to remind you of the story if you plan on visiting this ride.
You can buy Pinocchio HERE.
I wasn't sure exactly where to put this film on the list as it will only be relevant if you are staying in the Davy Crockett Ranch. If you aren't staying here, feel free to skip this one as it's a bit of an oldie although they do also sell Davy Crockett hats in frontier land.
You can buy Davy Crockett HERE.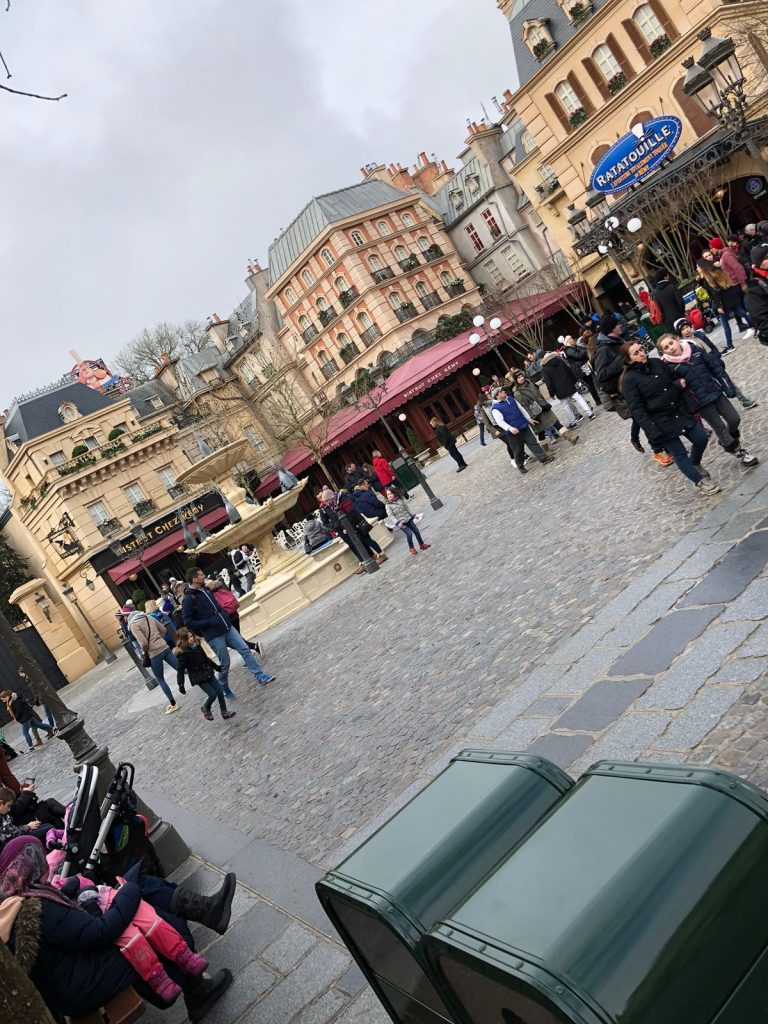 Since Ratatouille is set in Paris, you should definitely try to watch this film before you visit. There is now a Parisian street area in the Walt Disney studios near to Toy Story Playland complete with a Ratatouille ride which is great and even has its own French Restaurant. Remy can also occasionally appear for unscheduled meet and greets in this area too.
You can buy Ratatouille HERE.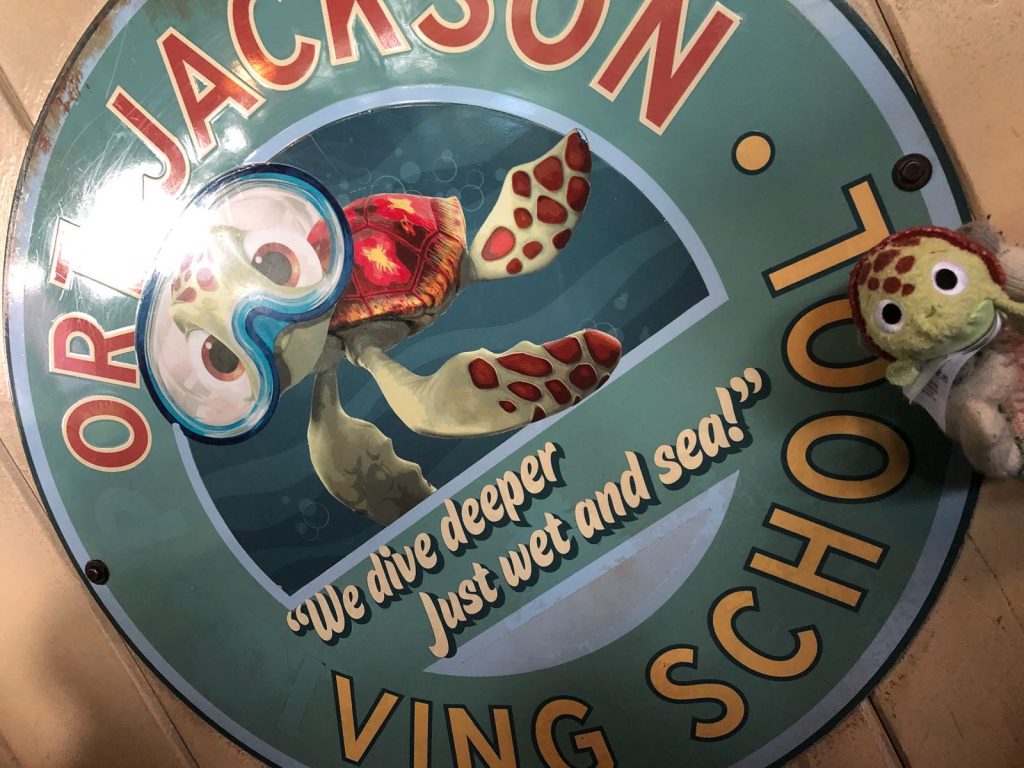 Perhaps the most popular ride in Disneyland is Crush's Coaster based on the character Crush from Finding Nemo. You'll pretty much never find lines for this less than 40 minutes, if not a lot longer, and for good reason too. It's a great ride with beautiful scenery from the film but also goes surprising fast so it's not for the faint of heart but a great hit with both adults and children! Nemo and Dory also make an appearance in the current Stars on Parade show.
You can buy Finding Nemo HERE.
Indiana Jones and the Temple of Peril is an outdoor roller coaster themed around the Indiana Jones movies found in Adventureland. You don't need to watch the films to enjoy the ride but it might help to explain some of the decor.
You can buy the complete collection of Indiana Jones films HERE.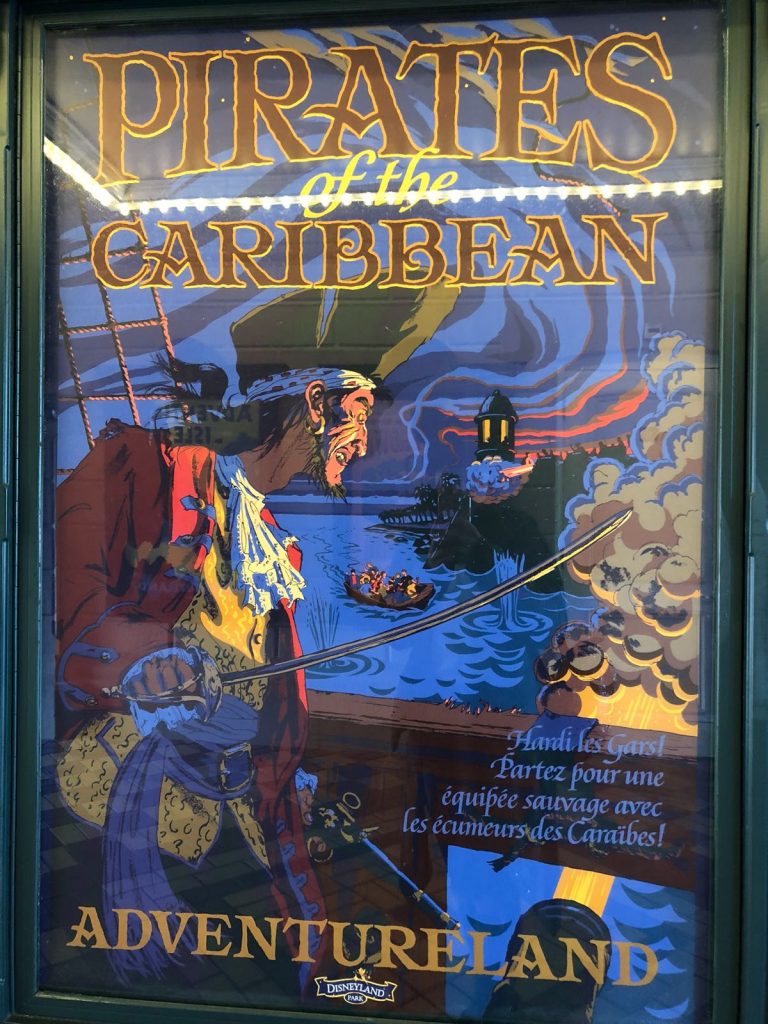 The Pirates of the Caribbean series of films are actually based on the original Pirates of the Caribbean ride rather than the other way around. Recent updates to it have made the ride closer to the films though including the addition of a Davy Jones ghostly projection and Captain Jack Sparrow models. You may also see Captain Jack out occasionally for unscheduled meet and greets especially in seasons such as the festival of pirates and princesses and there is a pirate-themed restaurant inside the ride called Captain Jack's.
You can buy the complete collection of Pirates of the Caribbean films HERE.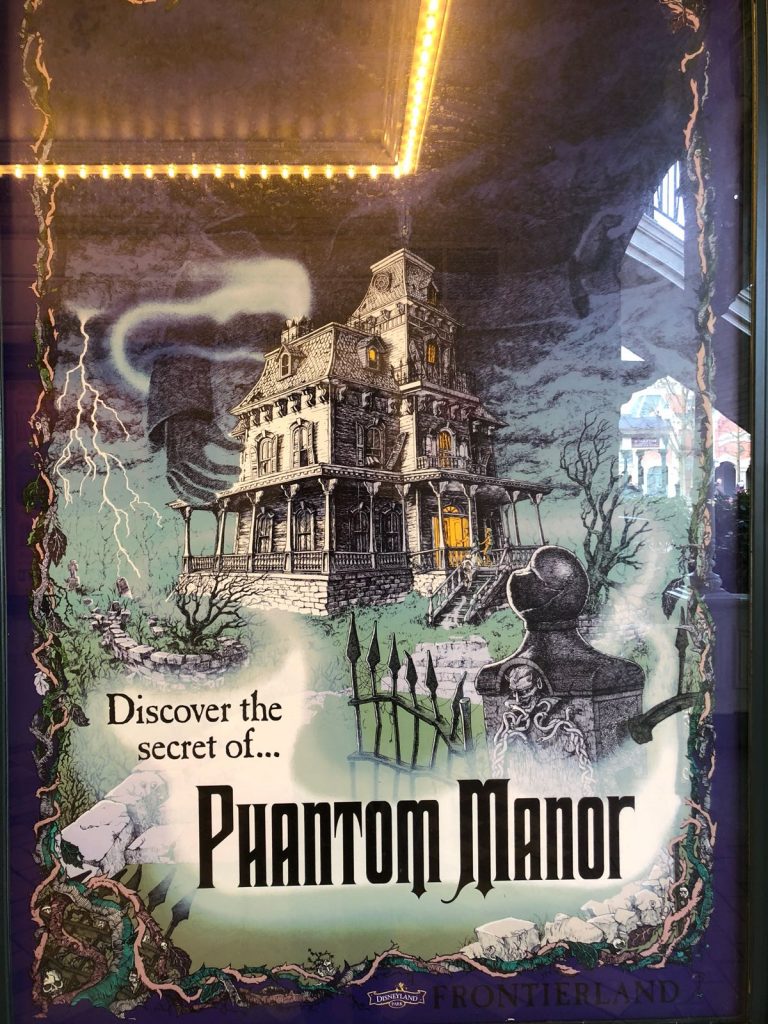 Here we have another case of the film being based on the ride with the Haunted Mansion movie being inspired by Phantom Manor (although on the original in Disneyland California) and it's surrounding decor.
You can buy Haunted Mansion HERE.
Stitch can be seen out and about on unscheduled meet and greets at certain parts of the year but the main reason this film is on the list is because of the Stitch Live! Show in the studio park.
You can buy Lilo and Stitch HERE.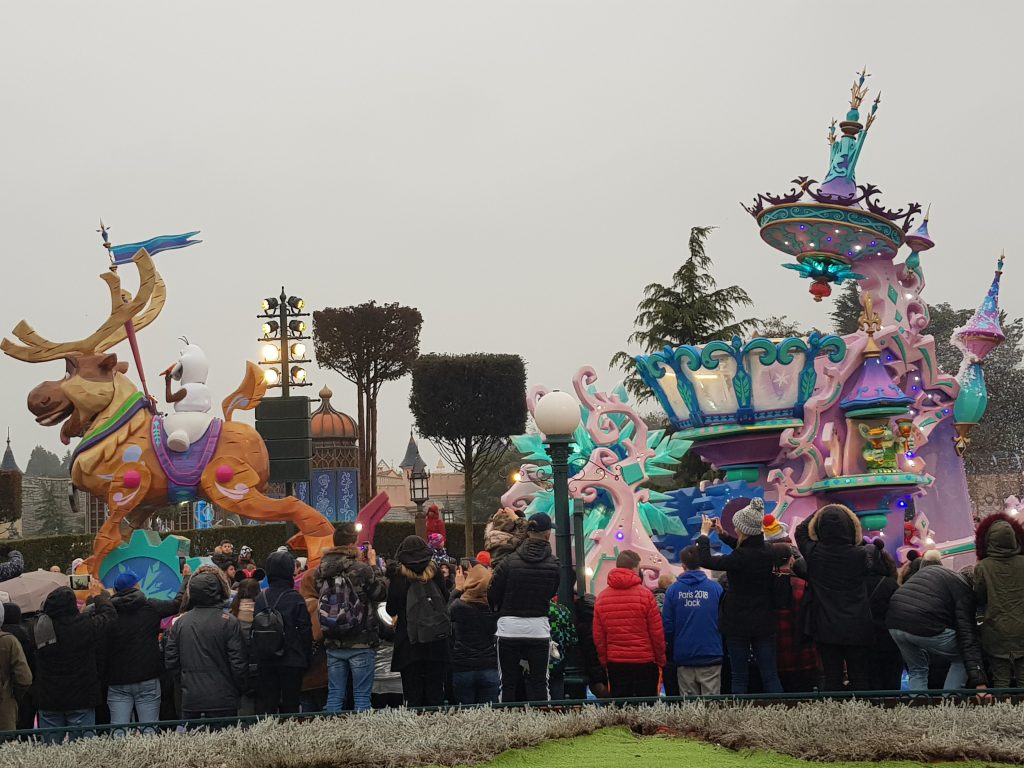 There is no meet and greet for the Frozen girls due to health and safety (from what I can gather the queues were way too long, up to 5-6 hours, and were getting out of hand) however, they do have their own float in the daily parade. Depending on what season you go in, you may also see them in other shows and parades too and the song let it go features in the Illuminations show at the end of the night. An entire Frozen land is scheduled to open around 2023 complete with Ice Palace, rides, shops, restaurants and an area to meet and greet the Frozen characters.
You can buy Frozen HERE.
I know I've named several Disney Princess movies already but there are also plenty that haven't made it onto this list of their own accord as they don't have specific rides or shows. But, all of the Disney princesses have a chance of showing up at the Princess Pavilion or in Auberge De Cendrillon so it's worth watching as many as you can before your trip. There is even more of a chance to meet them at unscheduled meet and greets when the Festival of Pirates and Princesses is in full swing and there are extra princess shows too. I would recommend watching Beauty and the Beast, the Little Mermaid, the Princess and the Frog and Tangled.
You can buy a boxset of 12 different Princess Movies HERE.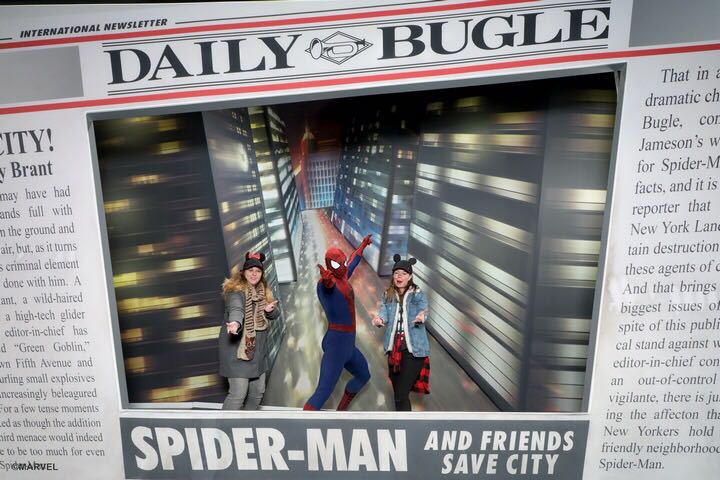 Although there's no rides or decorations associated with him, there is a permanent Spiderman meet and greet in the Walt Disney Studios. He has great character interaction and even a photopass photographer with him.
You can buy Spiderman HERE.
There are regularly scheduled meet and greets with Baloo and friends from the Jungle book so if you're interested in meeting characters be sure to watch this film before you visit Disneyland Paris. Last year was also the first ever Lion King and Jungle Festival (30th June to 22nd September 2019) which will feature new shows, parades and characters and is set to return later.
You can buy The Jungle Book HERE.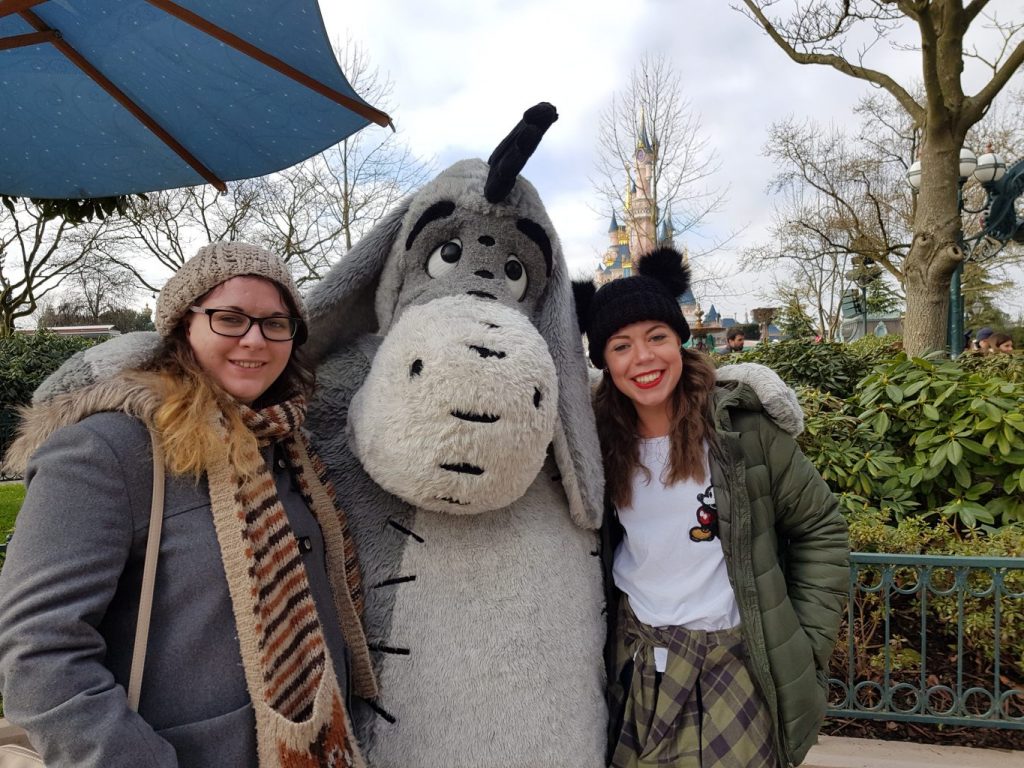 Similarly to the Jungle Book, there are no rides or attractions associated with Winnie the Pooh but there are regular meet and greets with Pooh and friends.
You can buy The Many Adventures of Winnie the Pooh HERE.
There is nothing specifically related to Mary Poppins at Disneyland Paris but Mary and Burt are pretty common sights to see around the park.
You can buy Mary Poppins HERE.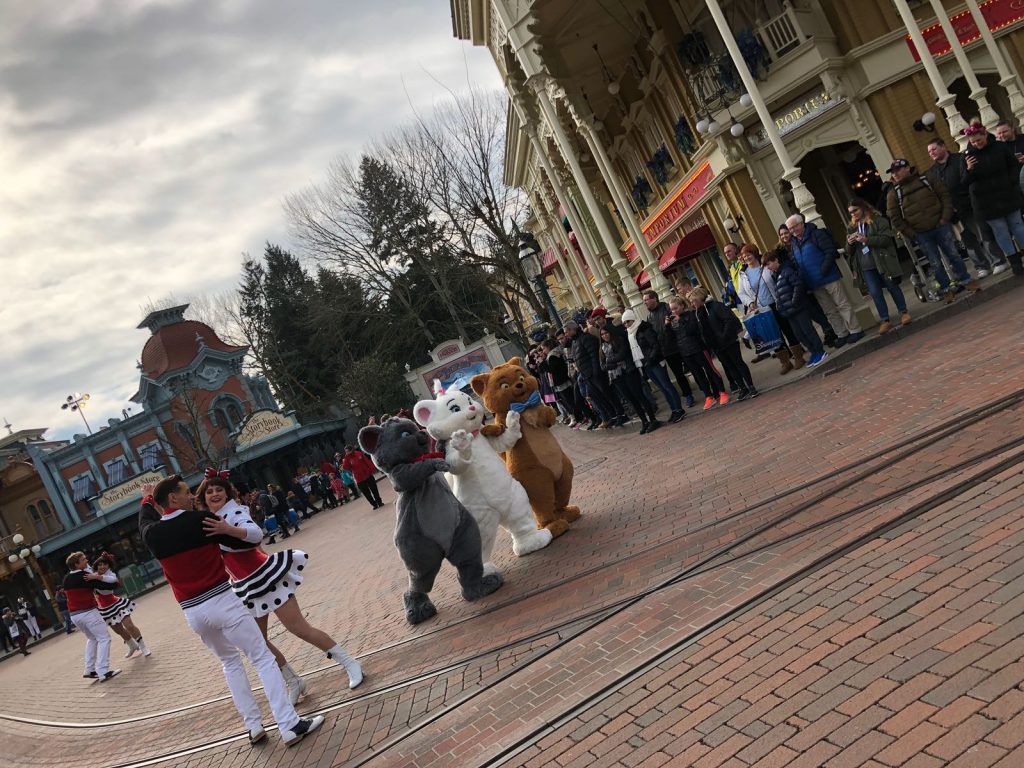 The Aristocats is set in Paris so it makes sense that it is on this list for that reason alone. However, the kittens and especially Marie are quite often seen around the park as special guest stars and unscheduled meet and greets.
You can buy The Aristocats HERE.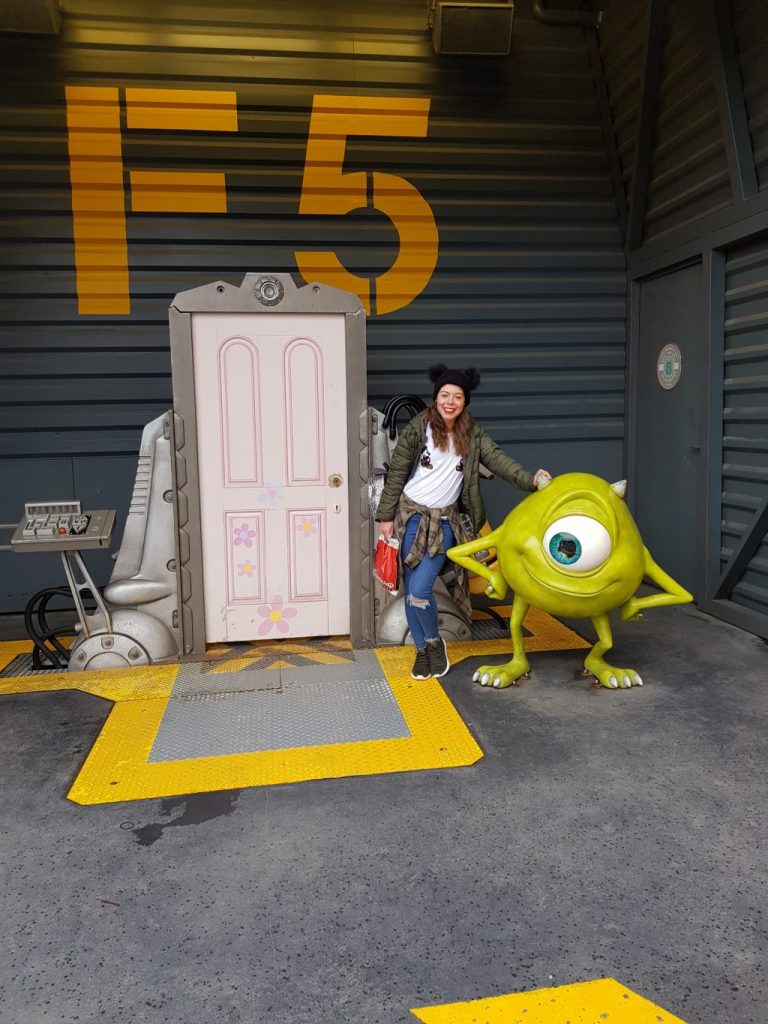 In the Walt Disney Studio park you will find some Monsters Inc. decor including some scream canisters that you can fill up and a model of Mike Wazowski. Sully can also occasionally show for unscheduled meet and greets in the area.
You can buy Monsters Inc HERE.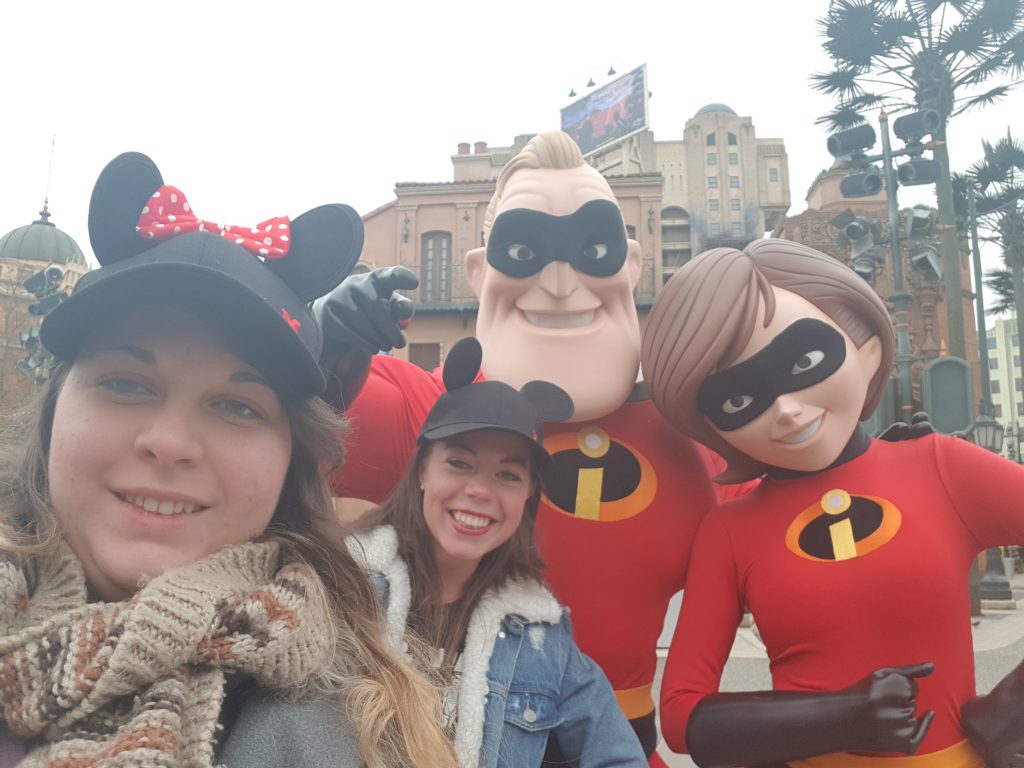 The Incredible family are quite commonly found walking around in the Walt Disney Studios although there are no rides or areas based on the film.
You can buy The Incredibles HERE.
On the island in the middle of Adventureland, you will find the Swiss Family Robinson's treehouse. You can explore and climb and if you're lucky, you may even catch a glimpse of the Eiffel Tower from the top. It is great to explore even without seeing the film but if you want a little more context check it out.
You can buy Swiss Family Robinson HERE.
Another place that's great to explore even if you haven't seen the film for reference is the Nautilus walkthrough attraction found in Discoveryland however I never really got what it was until I watched the movie.
You can buy 20,000 Leagues under the Sea HERE.
Behind Sleeping Beauty's castle, you will find a stone with a sword sticking out of it. Legend has it that whoever pulls the sword from the stone will become King, however, the last time I went to Disneyland the sword was actually missing so you might be a little too late.
You can buy The Sword in the Stone HERE.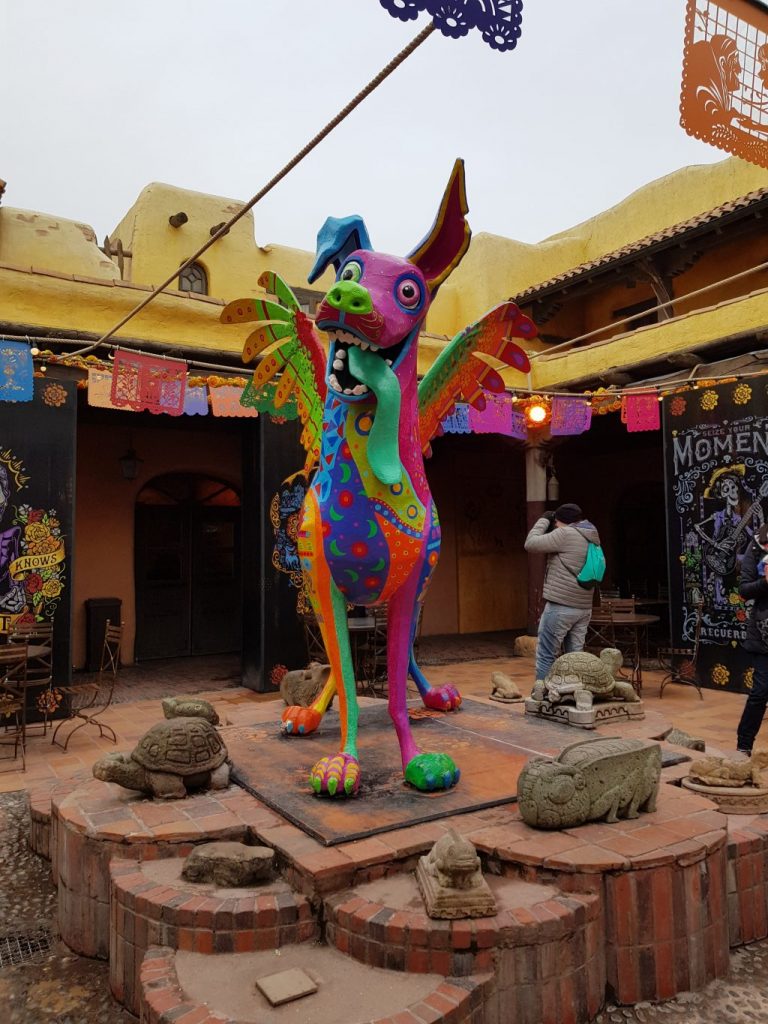 In Frontierland, you will find a restaurant called Fuente del Oro which serves Mexican food. The building is in the style of a Cantina with an open courtyard in the centre. This has recently been updated to incorporate a statue of Dante, Miguel's faithful dog as well as decor from the film. Around Halloween, you may even spot some of the characters near this area.
You can buy Coco HERE.
With the introduction of the Lion King and Jungle Festival, it's only fair to include The Lion King on this list. On top of this, the Hakuna Matata restaurant is also based on this film.
You can buy The Lion King HERE.
If you will be visiting Disneyland Paris for Halloween or Christmas then this is a must watch as Jack Skellington is often around for unscheduled meet and greets first in his normal outfit then in his Chrismas outfit. If you're going at any other time of the year it would be very unlikely to see him.
You can buy The Nightmare Before Christmas HERE.
If you're going for Easter, some of the characters from Bambi will often appear, especially Thumper.
You can Bambi HERE.
Besides the ones mentioned above, there are hundreds of rare or unlikely characters that may make an appearance if you're very lucky so you can never fully prepare for anyone that might be around. You can, however, prepare based on which season you are going in. For example, if you visit around Halloween you are much more likely to see villains including Cruella de Ville from 101 Dalmations, Frollo from the Hunchback of Notre Dame and the ugly stepsisters from Cinderella. There will be different shows and parades depending when you go so you will know if there are any extra movies to watch before going to Disneyland Paris as well as this list.
If you're ready to start planning your trip to Disneyland Paris, check out the official Disneyland Paris website for deals and packages or The Walt Disney Travel Company as prices can sometimes vary. To find the best flights to Paris, take a look at Skyscanner where you can compare prices from different airlines, airports and on different dates. There are some restrictions in the Disneyland Paris parks right now so be sure to check their official page for all up to date information. All bookings direct with Disney currently have no booking, cancellation or change fees so you can have peace of mind when booking.