Planning a holiday to Disneyland Paris can be pretty difficult, especially if it's your first time. With so many options from where to eat to how to get there to what to take, it can seem like an impossible task. One of the biggest decisions to make is where to stay and we are here to help make that decision a little easier. Whilst there are other (and sometimes cheaper) options, staying in one of the Disneyland Paris hotels has several perks that are worth taking into account including extra magic hours (early access into the park for Disney hotel guests), free parking and special package offers. There is also usually at least one character a day in each of the Disney hotels doing meet and greets. Here is our handy guide to the Disneyland hotels.
*Disclosure* This post may contain affiliate links which means we get a small amount of commission on purchases made through our links at no extra cost to yourself. However, we would never recommend something we have not tried and loved ourselves and all opinions are our own.
Disneyland Hotel (5 stars)
The Disneyland Hotel is the most glamorous (and expensive) hotel at Disneyland Paris and there are several hotels of the same name at different Disney parks around the world but with different designs. Anyone who has visited Disneyland Paris before would have seen the Disneyland Hotel as you have to pass under it to get to the park entrance. One of the major perks of staying in this hotel is the proximity to the park which makes it super easier to beat the crowds to park opening and also gives you the option to pop back to your room if you ever need a break.
The hotel is themed with the style of the Victorian railroad era and has several different room types from a superior double room to the Sleeping Beauty Suite (Presidential Suite) sleeping between 2 and 4 people. There are no bunk beds in the hotel and all beds are either doubles or sofa beds and extra cots are available on request. You can also stay in the Castle Club at the Disneyland Hotel (any of the suites or Castle Club rooms) which gives you access to a range of extra perks but does cost more. These are a VIP Fastpass ticket per person per day, afternoon tea (4pm-5.30pm), a separate reception and lift to the park entrance, access to a private lounge between 7.30am and 11pm including refreshments and buffet breakfast included (normally you must pay for breakfast or have a meal plan.)
The Disneyland Hotel also has a range of extra features that you can take full advantage of since you're so close to the park. There is a gym(7am-9.30pm), sauna and steam bath (7am-9.30pm) and pool (7am-10pm) available to use for all visitors to the hotel. The pool is beautiful but quite small in comparison to others around Disneyland. There is also a spa where you can get a huge range of treatments on your own, as a couple or as parent/child (extra fees apply, prices depending on treatment). A boutique, games room and supervised playroom are also on site.
There are two restaurants and a bar in the Disneyland Hotel which serve breakfast, lunch and dinner. Inventions is an international buffet which is where you will eat breakfast if you are in the Castle Club or have a meal plan included and hosts character dining with a range of different characters at lunch and dinner time. The breakfast is usually served between 6am and 11am but can vary during different times of the year so its best to check when you book, lunch is served between 12.30pm and 3pm and dinner is served between 6pm and 10.30pm. The second restaurant, California Grill is a much fancier place with a dress code (no shorts or sandals and men must cover their shoulders) and table service. Again opening times can vary but it is usually open late making it a good choice for dining after the park closes. Cafe Fantasia is a cocktail bar which is softly lit and surrounded by the sounds of piano tunes. It serves unique cocktails including Glowtinis, which are nice if a little pricey, and is also the setting for afternoon tea earlier in the day if you're in the castle club.
Hotel New York (4 stars)
There is not much we can say about Disney's Hotel New York as it is actually now shut for good. It was a glamorous hotel themed on the Art-Deco style of the roaring twenties in Manhatten and about 10 minutes walk from the park entrance. From 2020, it will be reopened and completely reimagined with a Marvel Universe theme as Disney's Hotel New York – The Art of Marvel. Like the Disneyland Hotel, Hotel New York had two levels of rooms, standard and Empire state Club rooms with similar benefits to the Castle Club. When it reopens this will stay the same and there are also several suites on the same level as Empire State Club rooms. There are rooms that sleep between 3 and 6 people.
In terms of facilities, the Hotel New York – Art of Marvel will have two restaurants, a bar and 2 lounges, indoor and outdoor swimming pools, hot tub, sauna and steam room, fitness centre, outdoor fitness park, boutique store with exclusive marvel collectables, super hero station where you can meet marvel characters and the marvel design studio where you can watch real artists draw and colour comic books and have a go yourself. There also used to be an outdoor ice rink in front of the hotel at certain times of the year but there have been no updates on whether this will still be here now.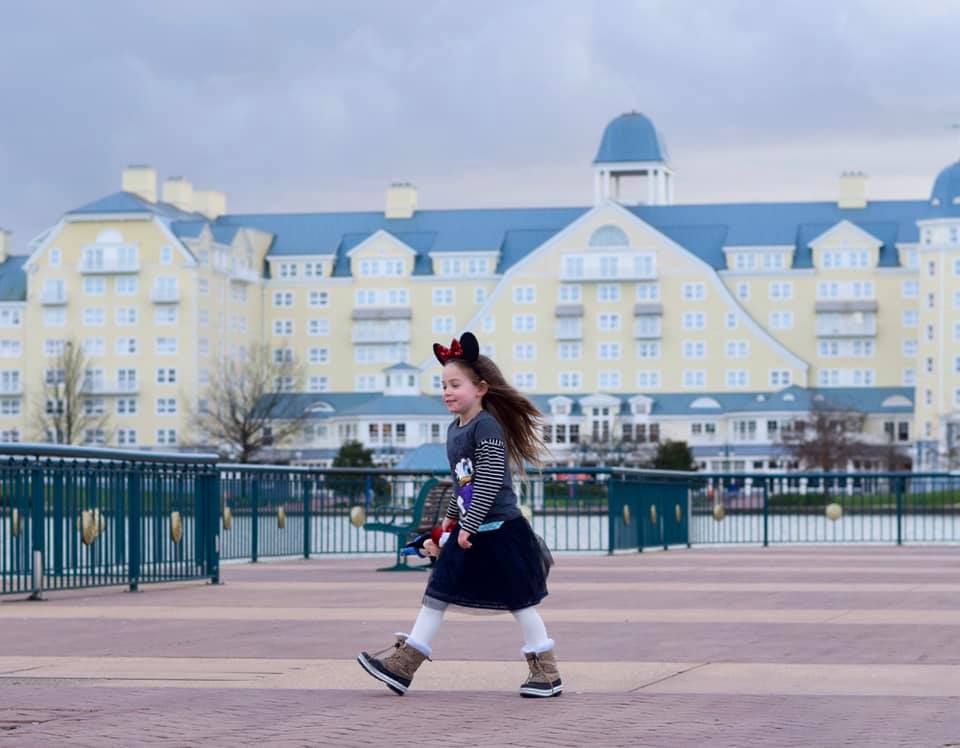 Newport Bay Club (4 stars)
The Newport Bay Club is a nautical-themed hotel located in a coastal mansion just a 15-minute walk away from the park entrance. It was recently renovated as of 2016 so the rooms and decor are still fresh. There are a variety of rooms and suites sleeping between 2 and 6 people with double beds and sofa beds available depending on the room but no bunk beds. It is also possible to upgrade to the Compass Club rooms which include a private reception area, private lounge from 7am to 10pm serving refreshments, afternoon tea at the hotel (4pm-5.30pm), a Hotel Fastpass per person per day and buffet breakfast included.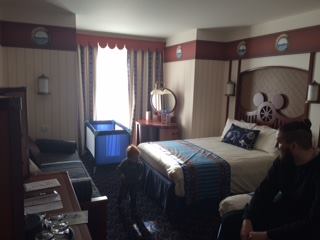 The Newport Bay Club includes access to the 24hr gym, sauna and steam room (7am-9.30pm) and nautical-themed indoor and outdoor pools (7am-10pm). There are also two restaurants and a bar located in the hotel. The Cape Cod is a Mediterranean buffet with an emphasis on seafood. This is where breakfast is served if you have it included in your stay but also serves dinner too between 6pm and 10.30pm if you prefer to eat at the hotel. The Yacht Club restaurant is a table service restaurant serving New England speciality dishes with a Mediterranean and nautical influence. After a long day, you can retire to the Captain's Quarters bar to relax in the nautical themed area.
Sequoia Lodge (3 stars)
Disney's Sequoia Lodge is a Mountain Retreat styled hotel with cosy woodland theming and a 15-minute walk from the parks. The rooms sleep between 2 and 4 people with only double beds available. You can also upgrade to the Golden Forest Club which is very similar to the Compass Club at Newport Bay Club. This includes a private reception area, private lounge from 7am to 10.30pm serving refreshments, afternoon tea at the hotel (4pm-5.30pm), a Hotel Fastpass per person per day and buffet breakfast included.
The hotel includes access to a play area, gym, sauna, steam room, indoor swimming complex and an outdoor pool. The gym and swimming pools were recently refurbishment as of August 2019 to be better than ever. Hunter's Grill and Beaver Creek Tavern is the hotel restaurant which serves buffet breakfast and dinner between 6pm and 10.30pm. There is also a cosy bar at the hotel with an open fireplace and refreshing cocktails at the Redwood Bar and Lounge.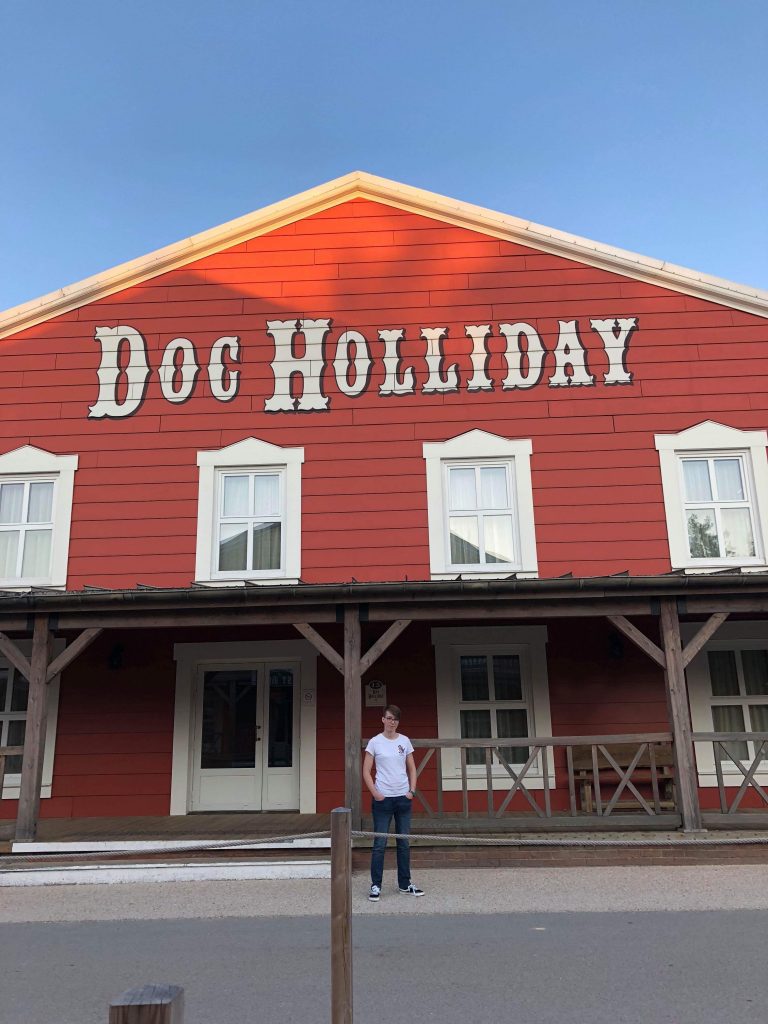 Hotel Cheyenne (2 stars)
Disney's Hotel Cheyenne is one of the cheapest on-site hotels and one of the most recently updated. It is wild west themed based on Toy Story's Sheriff Woody character. Each room can sleep up to 4 people with either 2 double beds or a double bed and a pull out double bed. There is an indoor play area and pony rides in the hotel grounds (fees apply). The hotel has a saloon-style bar at the Red Garter Saloon and Chuck Wagon Café which serves a continental breakfast buffet (7am-11am) and all-you-can-eat dinner (6pm-10.30pm). There is also a Starbucks coffee on site which is great to head to on the way to the park. At a 20 minute walk to the park entrance (there is also a free shuttle), Hotel Cheyenne is a great budget option for a Disneyland Paris Hotel.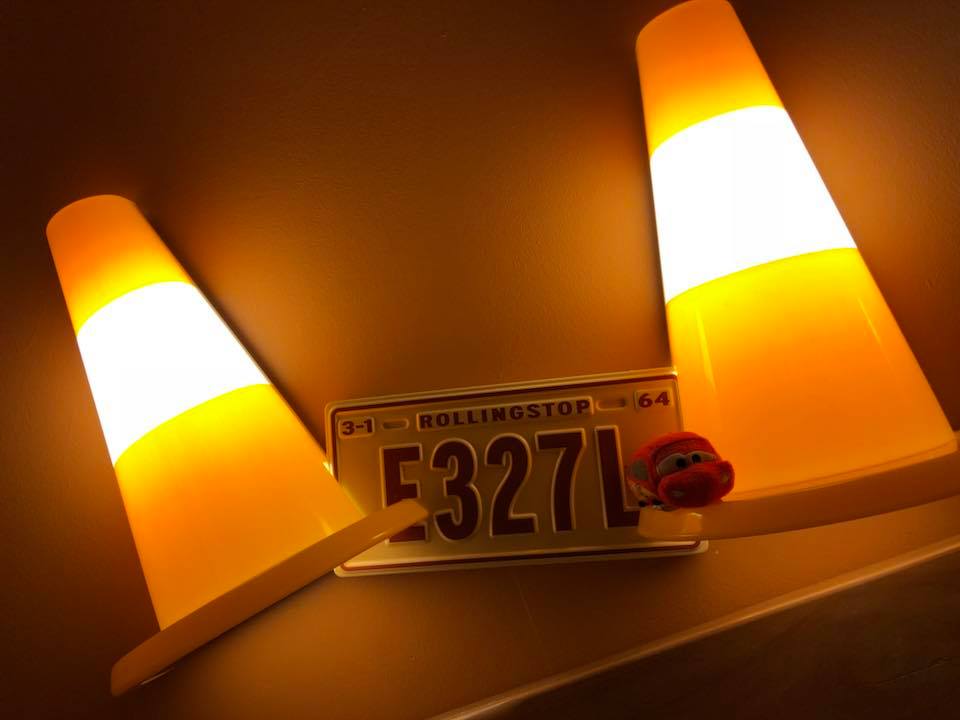 Hotel Santa Fe (2 stars)
Another budget option is the Hotel Santa Fe, just 20 minutes walk from the park. It is themed based on Disney Pixar's Cars film and the American Southwest with different rooms having different themes based on the characters. The rooms sleep between 4 and 6 people with either 2 double beds or a double bed, sofa bed and truckle bed (pull out bed that is under the double bed). There is an indoor play area on-site, restaurant, bar and Starbucks Coffee. La Cantina a Tex-Mex style buffet restaurant for dinner (6pm-10.30pm) and continental buffet breakfast (7am-11am) and the Rio Grande Bar is a colourful American-SouthWest style bar.
Davy Crockett Ranch (Nature Resort)
The Davy Crockett Ranch is a self-catered offsite holiday village. Each Cabin sleeps 6 people and includes a fully-equipped kitchen, patio and BBQ. You do need your own transport as there is no shuttle from the Davy Crockett Ranch but you get free parking at the park and a dedicated parking space at the Ranch. There are many outdoor activities at Davy Crockett Ranch including mini golf, play areas, tennis courts (9am-10pm) and the Davy Crockett's Adventure, a high ropes course which is a paid activity. There is also a large swimming pool with waterfall, water slides, river and hot tubs open from 9am-10pm. It is also dog friendly with plenty of nature walks nearby so perfect if you're traveling with your pooch. There is a bar, Crockett's Saloon and restaurant, Davy Crockett's tavern, both styled in the trapper theme. If you have breakfast included with your stay, this is a takeaway service which you pick up and take back to your cabin rather than at the restaurant.
Les Villages Nature Paris (Nature Resort)
Les Villages Nature Paris is an all-new holiday village 15 minutes drive from the park. There is a shuttle service to the park entrance but you do have to pay for this. The apartments sleep up to 6 people and are modern country cabins. There are lots of activities to do in the village so its worth booking the accommodation for longer than you plan to be in the parks if you want to experience everything. There is an open-air water park including slides, Jacuzzis and wave pools, 4 expertly designed gardens, play area, promenade, bowling, spa, treetop aerial obstacle course, a lake which is clean enough to swim in and a farm which runs activities like cooking, gardening and animal care classes. The apartments are self-catered so you have everything you need to cook your own food but there are also 2 restaurants and a bar on the site too.
Partner Hotels
As well as the official Disney hotels, there are several partner hotels about 10 minutes by free shuttle away. You can book packages including these hotels and park tickets directly through the Disney website but it often works out more expensive than booking separately. There is a range of partner hotels on offer with varying star ratings and facilities and many offer free breakfast included in the price. Staying in these hotels don't allow you to enter during magic hours and you can't get a meal plan staying here but they can often make your trip a lot cheaper so it is worth taking them into account and weighing up your options. The official partner hotels are Radisson Blu Hotel, Vienna House Dream Castle, Vienna House Magic Circus, Adagio Marne-la-Valle Val d'Europe, Algonquin's Explorer Hotel, Hôtel l'Elysée Val d'Europe, Kyriad Hotel and B&B Hotel.
If you're ready to start planning your trip to Disneyland Paris, check out the official Disneyland Paris website for deals and packages or The Walt Disney Travel Company as prices can sometimes vary. To find the best flights to Paris, take a look at Skyscanner where you can compare prices from different airlines, airports and on different dates. There are some restrictions in the Disneyland Paris parks right now so be sure to check their official page for all up to date information. All bookings direct with Disney currently have no booking, cancellation or change fees so you can have peace of mind when booking.