Now Nottingham isn't a place you would normally think about visiting during a trip to the UK but there are actually many reasons why you should consider it. It isn't a major tourist destination but I'm here to tell you that you should visit Nottingham on your next UK trip and why. Read on for the full list of reasons why.
*Disclosure* This post may contain affiliate links which means we get a small amount of commission on purchases made through our links at no extra cost to yourself. However, we would never recommend something we have not tried and loved ourselves and all opinions are our own.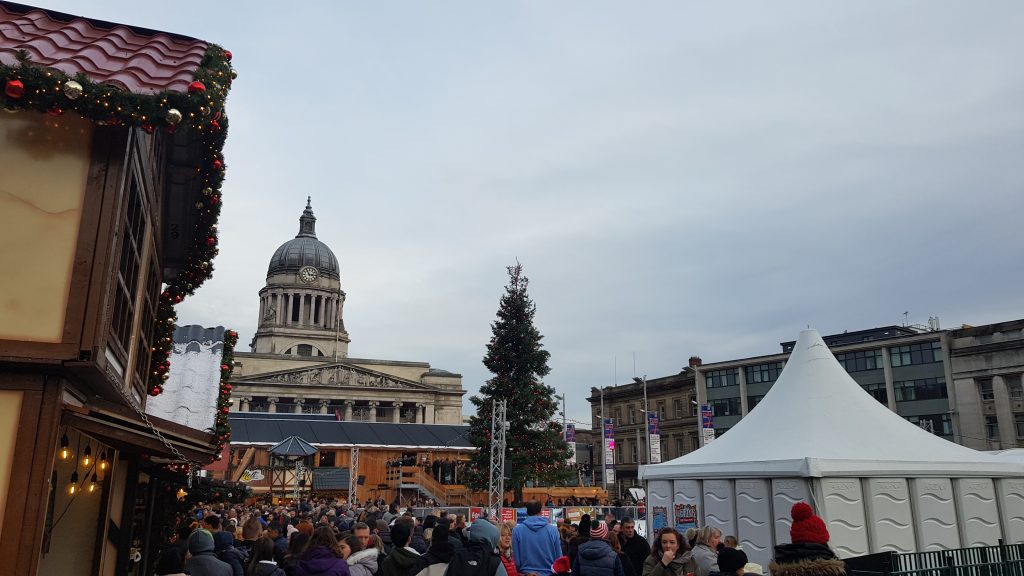 Nottingham Old Market Square
The Old Market Square in Nottingham is really the heart of the city and is, in fact, older than the city itself. The market square was originally used as a trading post between two neighbouring towns before these combined and grew to create the city we know today. Since then the market square has been the setting for many historical events including being the location for the first bank outside of London, the place of protest against industrial machinery taking jobs which destroyed Nottingham castle and if legend is to be believed, where Robin Hood took part in the archery contest winning the silver arrow as is shown in the Disney Robin Hood film.
Nowadays, the Old Market Square is still very important to the city. It is a central area which is easy to get to from anywhere in the city which makes it the perfect place for meeting up with friends to begin a great day or night. There is a tram stop directly next to the square and many shops, bars and restaurants around the marketplace. There are still regular farmer markets that take place in the Old Market Square as well as seasonal events such as the Christmas market during winter and the Nottingham Beach during summer.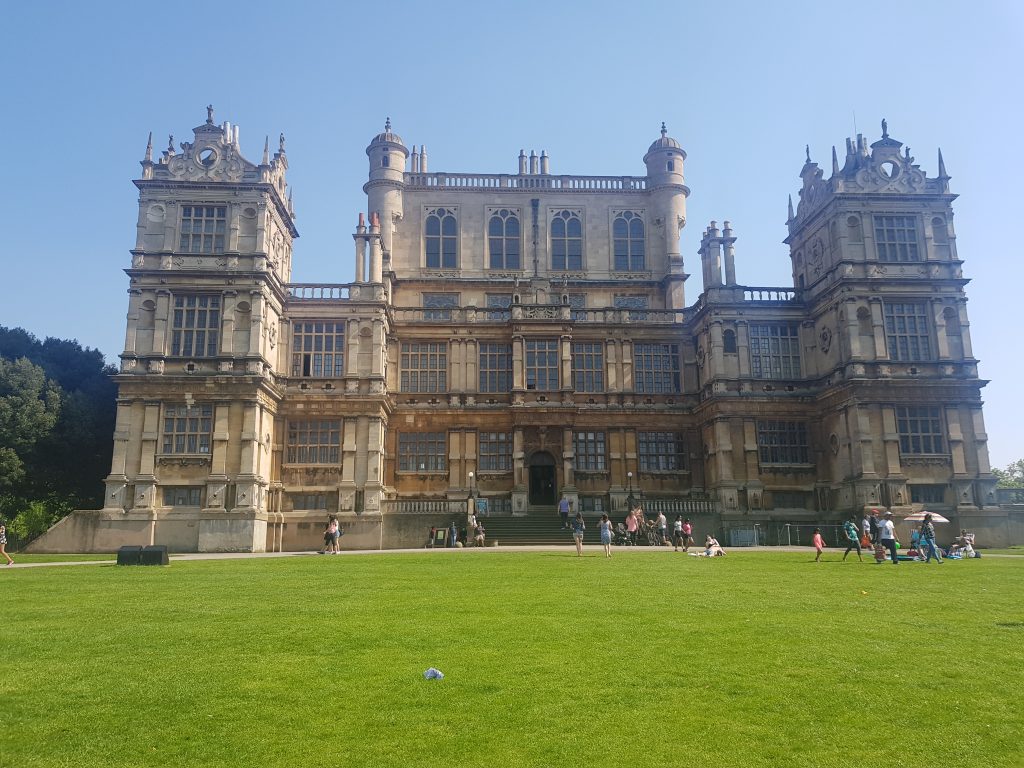 History in Nottingham
A lot of history has taken place throughout Nottingham and it was once considered to be the capital city of England before it was decided a Southern capital would be better. Even still, it was an important area both historically and politically with the castle playing a central role in this. You can even go on a tour of the caves under the castle which allows you to learn some of the more interesting history of the area. If you're a history lover, Nottingham is a great place to visit with several different museums covering topics from crime and justice to local industries. There are also several historical houses nearby including Wollaton Hall which is free to visit and is great on a summers day. According to legend, Nottingham is also the home of Robin Hood so there is plenty of his history around the city too and not far from Nottingham city centre is Sherwood Forest where Robin is said to have lived when he was outlawed.
Things to do in Nottingham
If you're not so into your history there are still plenty of things to do around Nottingham. There is a cat cafe, where you can play with rescued kitties, Laser Quest, Spy Missions for something a little more active and 7 different escape rooms. 7! We have only managed to visit two of these companies so far, Cryptology and Logiclock. Luckily we managed to escape from both! Beware if you decide to visit Escapologic, I've heard it is pretty scary but I have yet to visit it. There are also several tours you can go on whether this be a city tour, Robin Hood Tour or the Nottingham Ghost Walk.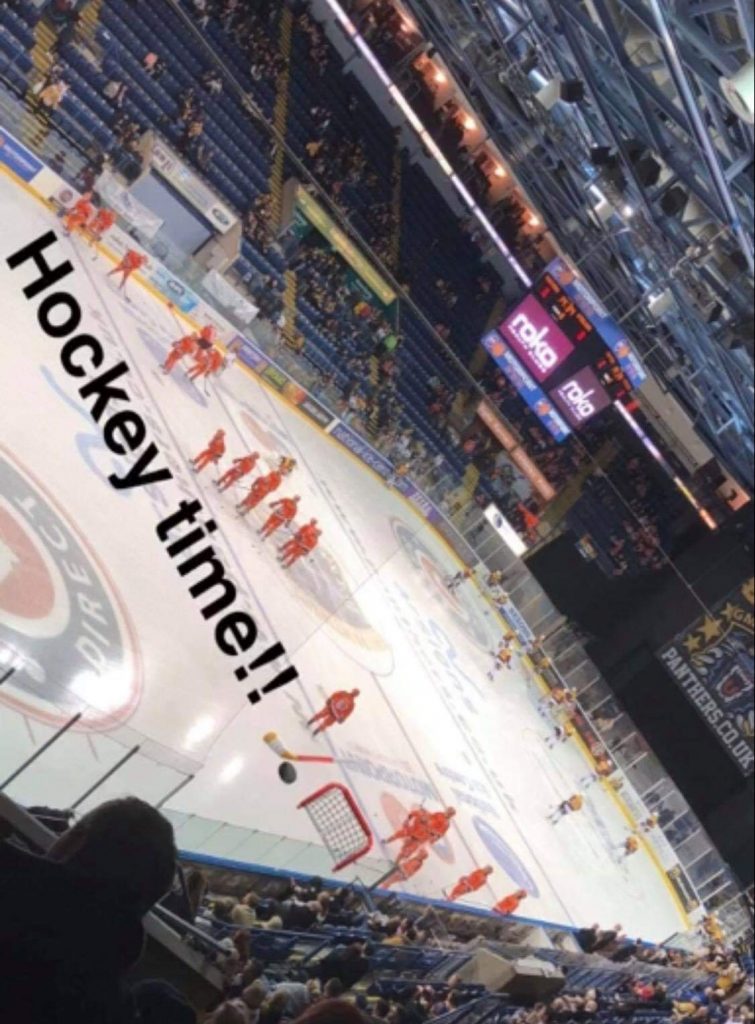 Sport in Nottingham
If you're a big sports fan, Nottingham is also the place for you. Football is very popular in Nottingham, as in the whole of the UK. Nottingham Forest is the city's local football team and you can always tell when there is a match on and you're in the city. Another big sport in Nottingham is the Ice Hockey with many people turning up to the panthers matches.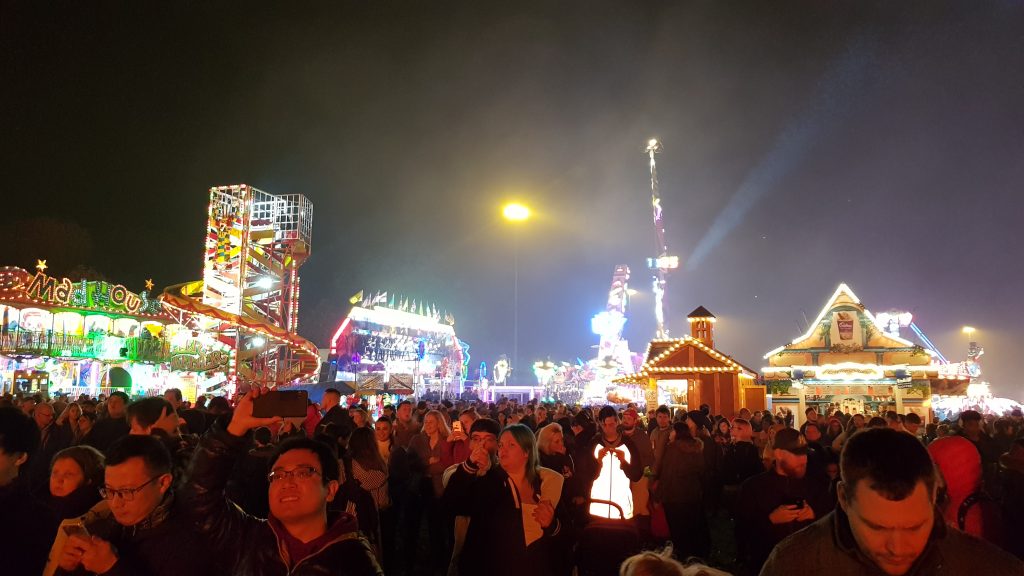 Nature in Nottingham
Whilst Nottingham is a city, there are plenty of green spaces close to the city centre. The Nottingham Arboretum is the oldest park within the city and the closest to the centre. There is also Highfields park, right next to the University with a large lake, playground and open spaces. Attenborough Nature is another great spot for nature lovers. The Forest Recreation Ground is a great space with sports areas, a playground and open areas that can also be used for events such as the circus, Guy Fawkes Night Bonfire and Goose Fair.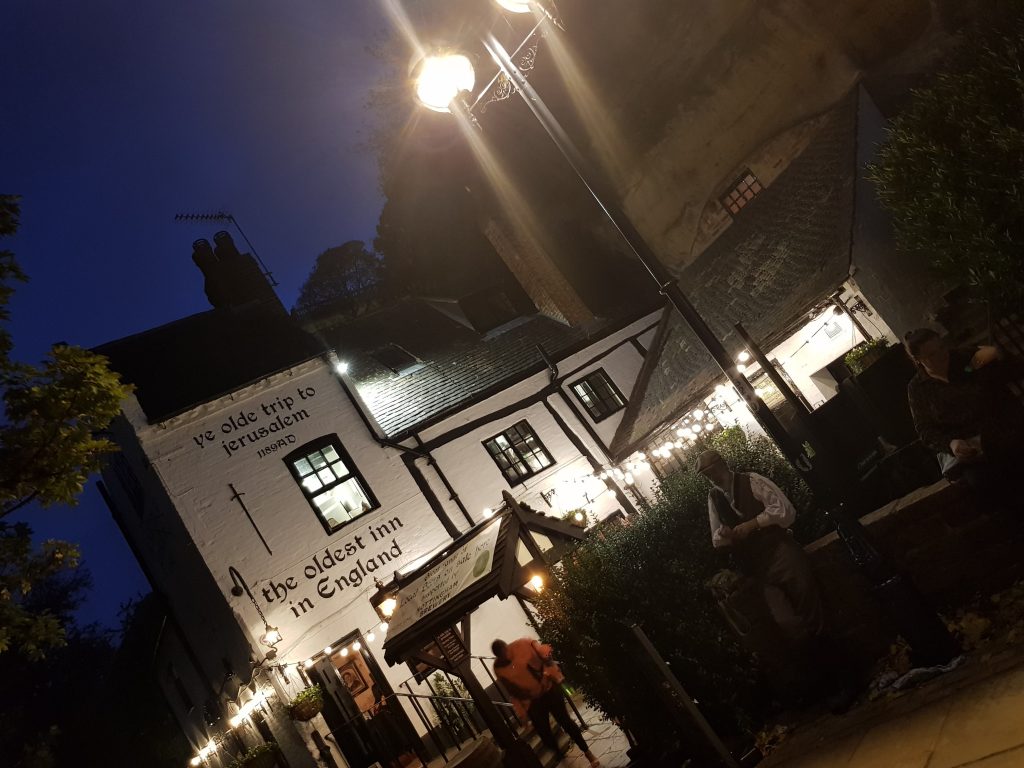 Nightlife in Nottingham
There is a great nightlife scene in Nottingham for people of every taste whether that be a night out clubbing or an evening of ballet at the Royal Concert Hall. Many bars and pubs are open late with a variety of drinks, themes and of course special offers. Revolución de Cuba is a nice bar although can be pretty noisy and I have been dying to visit Alchemist but haven't had the chance yet. Several pubs in Nottingham also claim to be Englands oldest and these are definitely worth checking out. Ye Olde Trip to Jerusalem, Ye Olde Salutation Inn and The Bell Inn all claim to be the oldest but all are worth visiting.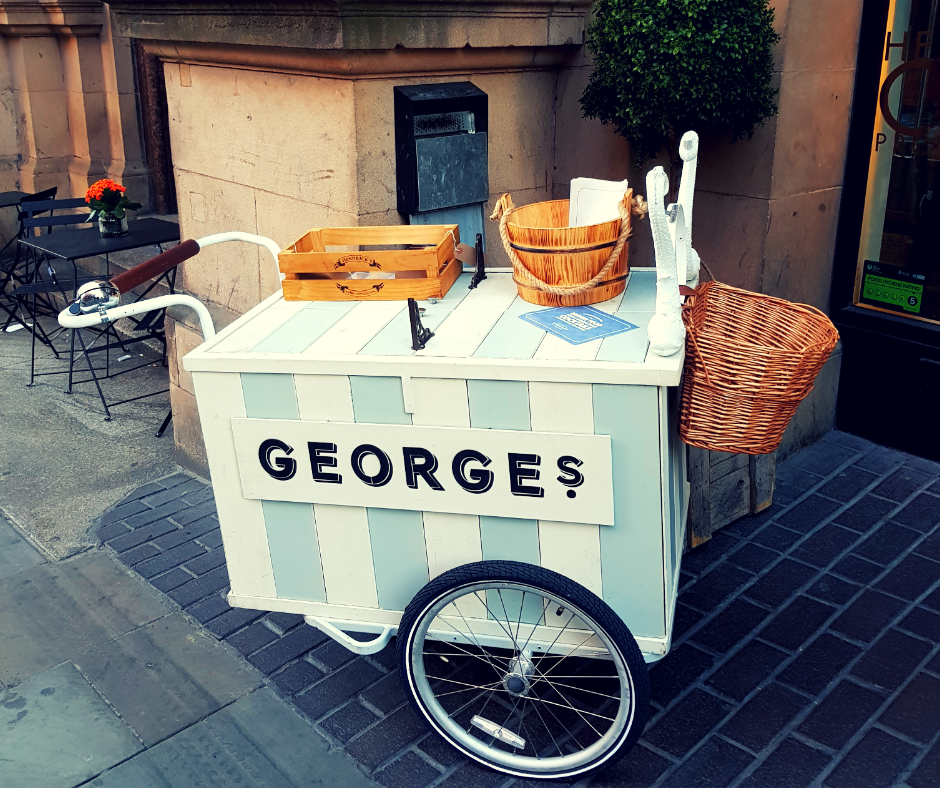 Restuarants in Nottingham
Whilst you will find pretty much every chain restaurant and fast food joint you can think of in Nottingham, it is also a foodie heaven for another reason. Nottingham has a rich independent food scene which is only growing as the years go by with many unique bars, cafes and restaurants. From artisan coffee to woodfired pizza, Nottingham has it all. If you're into your cafes, check out 200 Degrees Coffee which began in Nottingham with one shop and a roastery and now has 7 stores across the UK. If you fancy something a bit heavier, try Annie's Burger Shack, George's Great British Kitchen for traditional fish and chips or Oscar and Rosie's for pizzas.
Transport links in Nottingham
Nottingham is a very central location in the UK which means it is easily accessible from almost anywhere. With park and ride services around the city and plenty of pay and display carparks within Nottingham itself it is very easy to visit the city by car from neighbouring areas. I normally park at either the Forest Recreation Ground or Hucknall and take the tram into the city centre however this really depends which direction you are coming from.
Alternatively, there is a train station in Nottingham city centre with good transport links across the country. This is another great option for me as I live near to our local station and is great if you want to relax on your journey or don't have your own transportation. There are several trains leaving and arriving every day direct to destinations around the UK including London. If you can't find a train to or from where you want (or want a more budget-friendly option), there are also several bus companies running journeys daily. Check out Snap buses for super cheaper journeys between Nottingham and London and get your first return journey completely free.
If you are flying into the country solely to visit Nottingham, there are many airports within 2 hours driving distance. These airports are Manchester, Birmingham, Luton, Leeds, Doncaster and the closest of all East Midlands airport. East Midlands Airport is just under 25 minutes drive away from Nottingham city centre with regular buses or trams for those that don't drive. If you want to visit Nottingham using any of the airports above, check skyscanner for the best deals on flights.