Recently Lucy and I had the pleasure of attending a blogging event with the East Midlands Blogging network. It was hosted by 200 Degrees Coffee in Leicester free of charge and I will be reviewing them based on this. 200 Degrees is a Nottingham-based company but has coffee shops in several cities in the UK including Cardiff, Birmingham and, obviously, Leicester. You can find out more about the company here.
The 200 Degrees Coffee team are self-proclaimed coffee geeks and set up the company to really showcase their passion for it. They were originally going to open a roastery but decided instead to share their love of coffee with the world by opening a coffee shop as well. The original shop in Nottingham did so well that they opened several other stores: a second one in Nottingham as well as Birmingham, Leeds, Cardiff, Leicester and Sheffield.
On the way to the Leicester, we weren't really sure what to expect having never visited a 200 Degrees Coffee Shop before, and not being big coffee drinkers ourselves. But as we arrived we were immediately set at ease. 200 Degrees in Leicester is in an old art deco building and retains some of this style but also has a comfy, cosy feel to it. It's large enough that you can easily fit bigger groups like this networking event in but also is somewhere you could easily curl up with a book and a cuppa. If I lived closer and had a better laptop, I'd definitely visit more and bring my writing with me! (Yes, I'd be one of those bloggers!)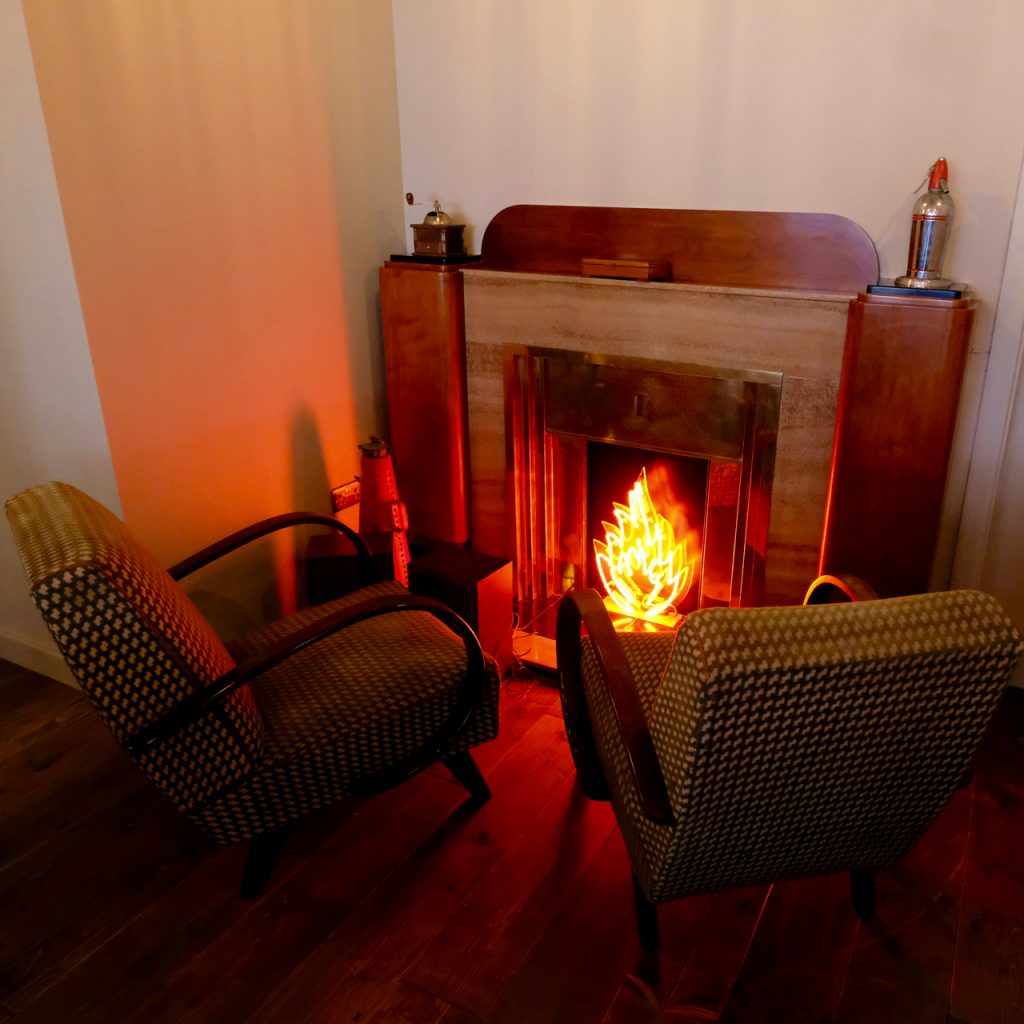 Once inside, we were led over to a cosy little alcove with a cute fireplace in the corner. We got our drinks and were brought over a few cakes. For those who aren't coffee lovers like us, you'll be happy to know 200 Degrees does more than just coffee. I had a pot of Earl Grey tea (a firm favourite of mine) and a raspberry Bakewell slice. Lucy had the hot chocolate and vegan, gluten-free chocolate brownie.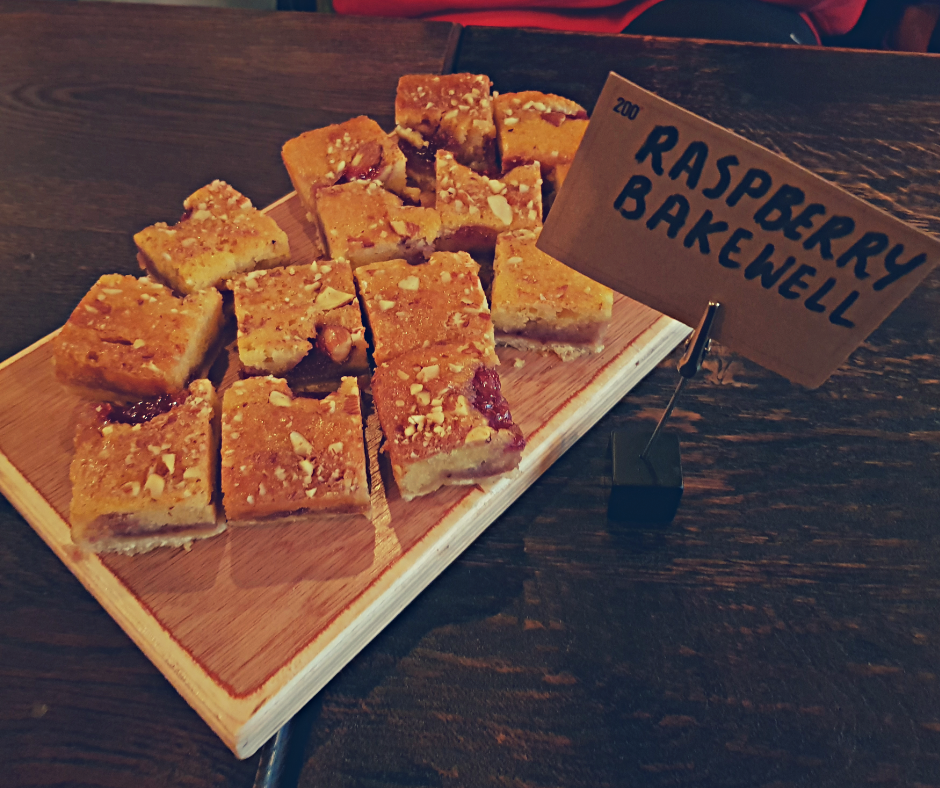 Although largely coffee based, 200 Degrees offers a large range of hot and cold drinks. This includes milkshakes, matcha tea, several varieties of whole leaf tea and coffee. Their coffee beans are roasted locally and delivered weekly to preserve their freshness. They're ethically sourced, often Rainforest Alliance certified but 200 Degrees also support smaller farms which are fair towards their workers and help local communities. You can tell 200 Degrees really take pride in their coffee and it's incredible to be able to track the beans through every stage of the process – from farm to cup (or mug).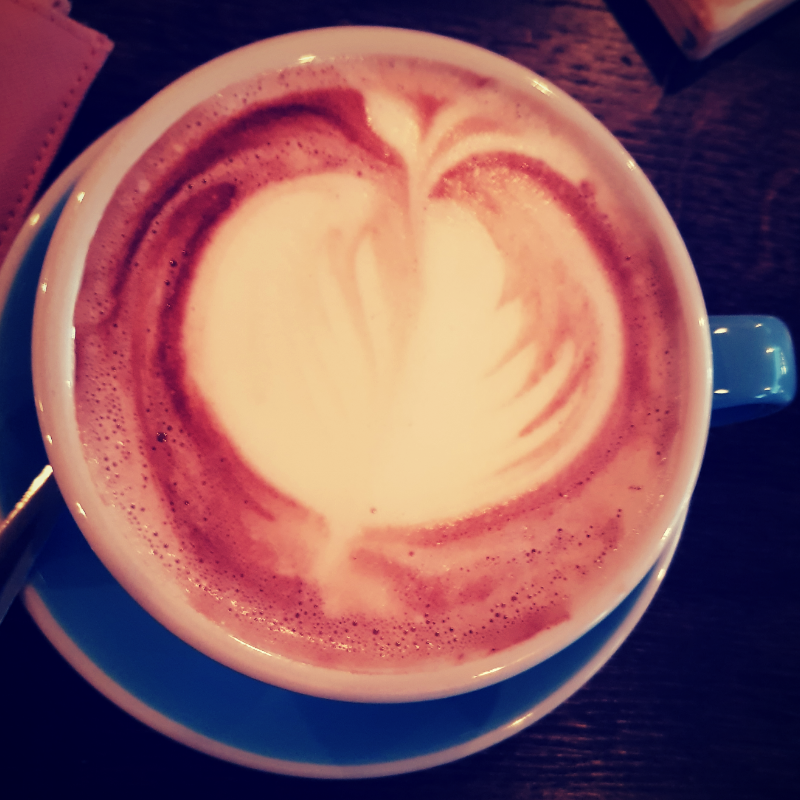 After a while of chatting and drinking, we met Alex; a coffee expert who gave us a very informative demonstration. It was a taster session for the home brew barista course that 200 Degrees Coffee run. You can get more information about this by clicking here. Since there were so many of us this was a little less hands-on than it normally would be but still provided lots of opportunities for tasting different coffee brews. The home brew class is aimed at people with little to no prior knowledge of filter preparations but are enthusiastic about coffee brewing at home.
Alex started by telling us a little about the beans themselves and how they're roasted. Then he showed us two different methods of brewing coffee. First using the V60 dripper and then using an Aeropress. It was incredibly interesting to see how small changes in the technique used can result in a completely different taste in the coffee. We got to try the coffee produced by both methods and although I'm not a coffee drinker even I could taste the difference.
It's fascinating to think about all the different flavours that can be expressed even though the beans are exactly the same. Things like your normal food pallet, what you've recently eaten and previous expectations can all make a difference on taste even before the brewing process is undertaken. 200 Degrees host several different classes of varying difficulty and skill at their barista school which is available at the Leeds, Birmingham, Nottingham and Cardiff stores.
Upon completion of the coffee brewing demonstration, sandwiches and wraps were brought out. 200 Degrees serve a wide variety of food throughout the day which is all freshly prepared. They cater for several dietary requirements so even fussy eaters (like me) will manage to find something they like. I tried the falafel wrap which had peppers, mint yoghurt, tomato, red onion, coriander and rocket. Personally, I'm wasn't too keen on mint yoghurt but other than this the wrap was really good. Lucy had the brie and bacon sandwiches with cranberry sauce, grapes, rocket and black pepper. She wasn't so sure on the idea of grapes in a sandwich! But it turns out they were a good addition. 200 Degrees really know their stuff when it comes to food as well as coffee! They also have a wide range of pastries and cakes. The banana bread comes highly recommended!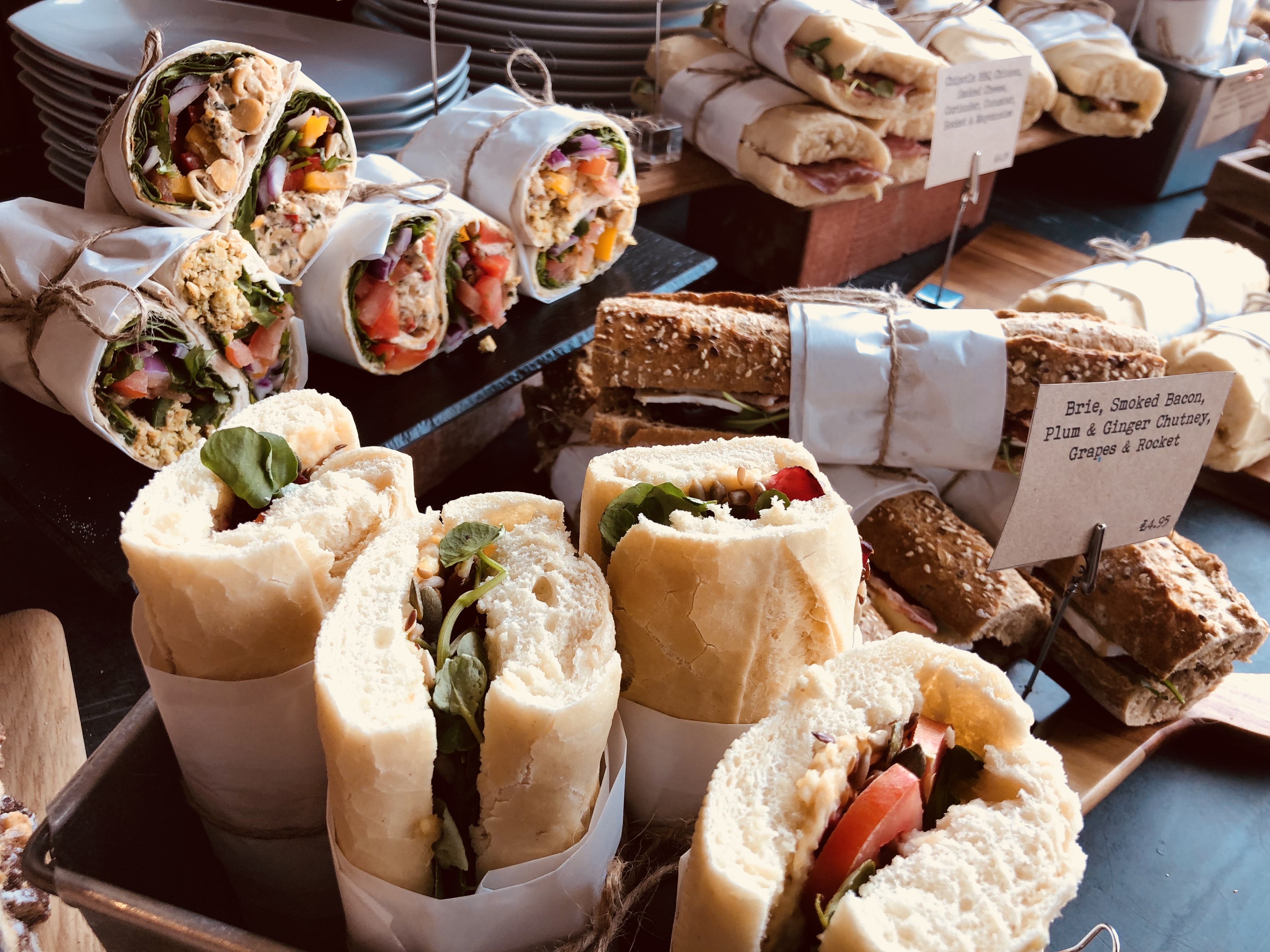 I loved visiting 200 Degrees Coffee Shop. It was such a cosy place that would be perfect for a catch up with friends or to just chill out by yourself. The food we had was great and they really know their stuff when it comes to coffee. If you're ever in a city with a 200 Degrees Coffee Shop I'd definitely recommend popping in to try it out. I know I'll be visiting the stores closer to me in Nottingham! If you're visiting (or from) one of the cities that run the barista school, why not make an event of it? If you're a real coffee lover the classes available will help you honour the beans and create the quality flavours of coffee shop brews in your own home.
Pin it!