If you follow us on Instagram, you may have seen that we were planning/ are now on our first ever all three sisters only holiday to Aarhus, Denmark. All three of us are fairly tight on money so we needed to visit Aarhus on a budget. We have decided to write this post collaboratively so we can all input our thoughts and opinions and share all of our tips for budget travel in Aarhus and Denmark.
*Disclosure* This post may contain affiliate links. This means when you buy through the link, the Travel Fairies will receive a small commission at no extra cost to yourself.
Jess books all her holidays by simply going on Skyscanner and using the 'to everywhere' option. She then picks the cheapest destination she hasn't been to, she doesn't even always put any dates in. This time we knew the dates we wanted to go and Lucy had decided that she wanted a beach holiday, so, after some googling, we found that Aarhus had a few nice beaches and it was really cheap the days we wanted to come. Skyscanner is really great at finding cheap flights and will even combine multiple companies in order to make the flight the cheapest it can be. We're flying with Ryanair both ways, and thankfully, this time it wasn't delayed unlike on the way to Luxembourg! We ended up flying separately though as we didn't pay extra to pick seats.
When we arrived in Aarhus, we had to take a bus from the airport to our accommodation which was easy enough to find upon leaving. A single ticket was 115 DKK which is around £14 but is included if you get the AarhusCARD or the tourist travel ticket. We decided not to get either of these as we weren't going to use them enough to make it worth the price although it is worth looking into if you're going to use a lot of public transport or visit a lot of museums. You should also note that the tourist travel ticket doesn't include the trains. The bus took a while to leave the station and was very hot while we were waiting for it to leave but once we left the airport the journey wasn't bad. It took about 45 minutes to reach Aarhus University, where we got off, which is a little to the north of the city centre.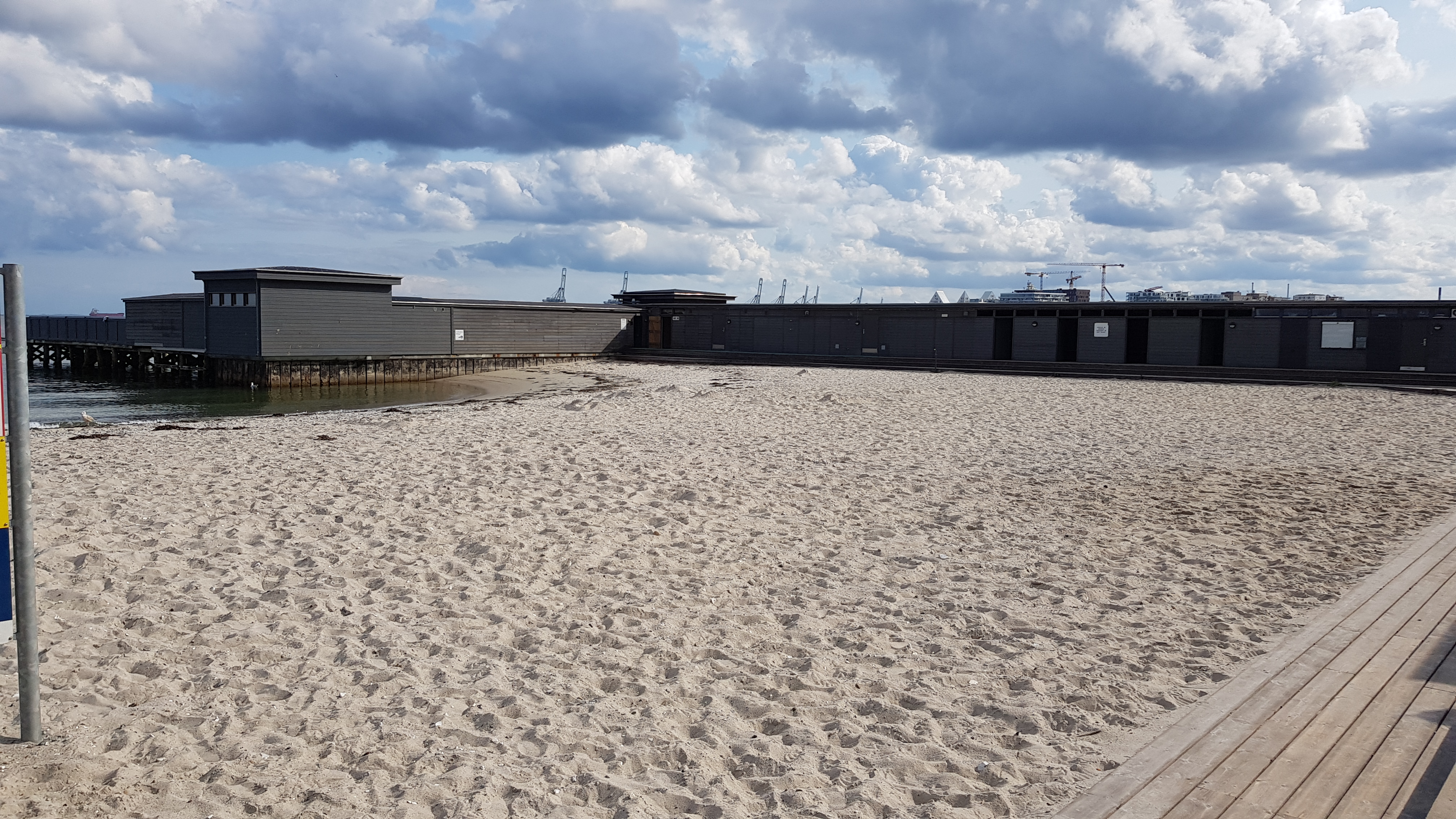 Once we had arrived in Aarhus, we set off to the closest beach. We walked through the streets which were very scenic with lots of pretty houses. We also noticed how many bikes there were compared to back at home but some of them were confusing Lucy with all the lanes that they were using! She's not sure how she'll cope when we go on the bikes to the deer park tomorrow! Wish us luck! We then walked through a small wooded area but because it had obviously rained before we arrived it was a little muddy but still a pleasant walk anyway. We walked down the hill and parallel to a train track and cycling lane alongside the sea. We finally arrived at the beach, unfortunately, the ice cream hut outside was closed though! We went through a tunnel which went under the train tracks and cycle lane and into an enclosed beach area. Around the sides were rooms that could be privately hired but we just sat on the decking and chilled for a while. As we went into the beach there was a sign explaining that we couldn't swim because, as some Danish man translated for us, the sewage had leaked into the sea – thankfully we hadn't planned on swimming anyway! Amy and Jess went and built a sandcastle instead and Lucy got scared by the massive seagulls.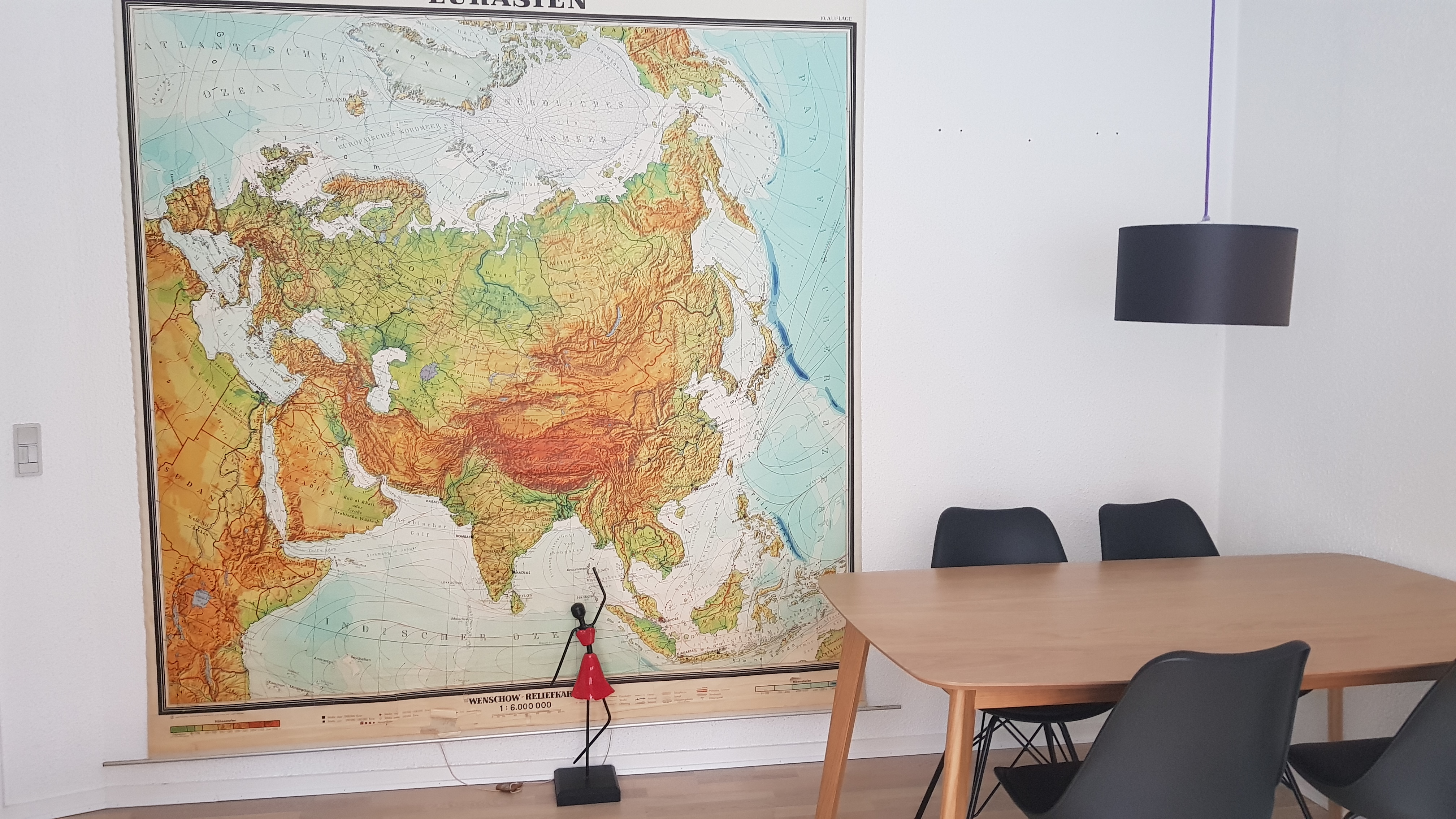 After the beach, we walked back to the Airbnb. This time we got an entire flat to ourselves as there's 3 of us (so Amy's sleeping on the sofa!). It's a nice modern flat and really close to a lot of amenities. There's a really lovely Italian restaurant called Markus Pizzeria just around the corner from where we're staying, which had the best spaghetti carbonara Jess has ever eaten! It was also relatively cheap too, only cost us around £35 (275DKK) for the three of us, and it was absolutely scrumptious! After we ate we popped into the local supermarket a few doors down and got some snacks and breakfast things. Then we headed home for an early night to get ready for the rest of our time in Aarhus, hopefully, the weather will stay good for us over the next few days.
If you want more tips for traveling in Europe for cheap, check out our post on visiting Basel, Switzerland on a budget.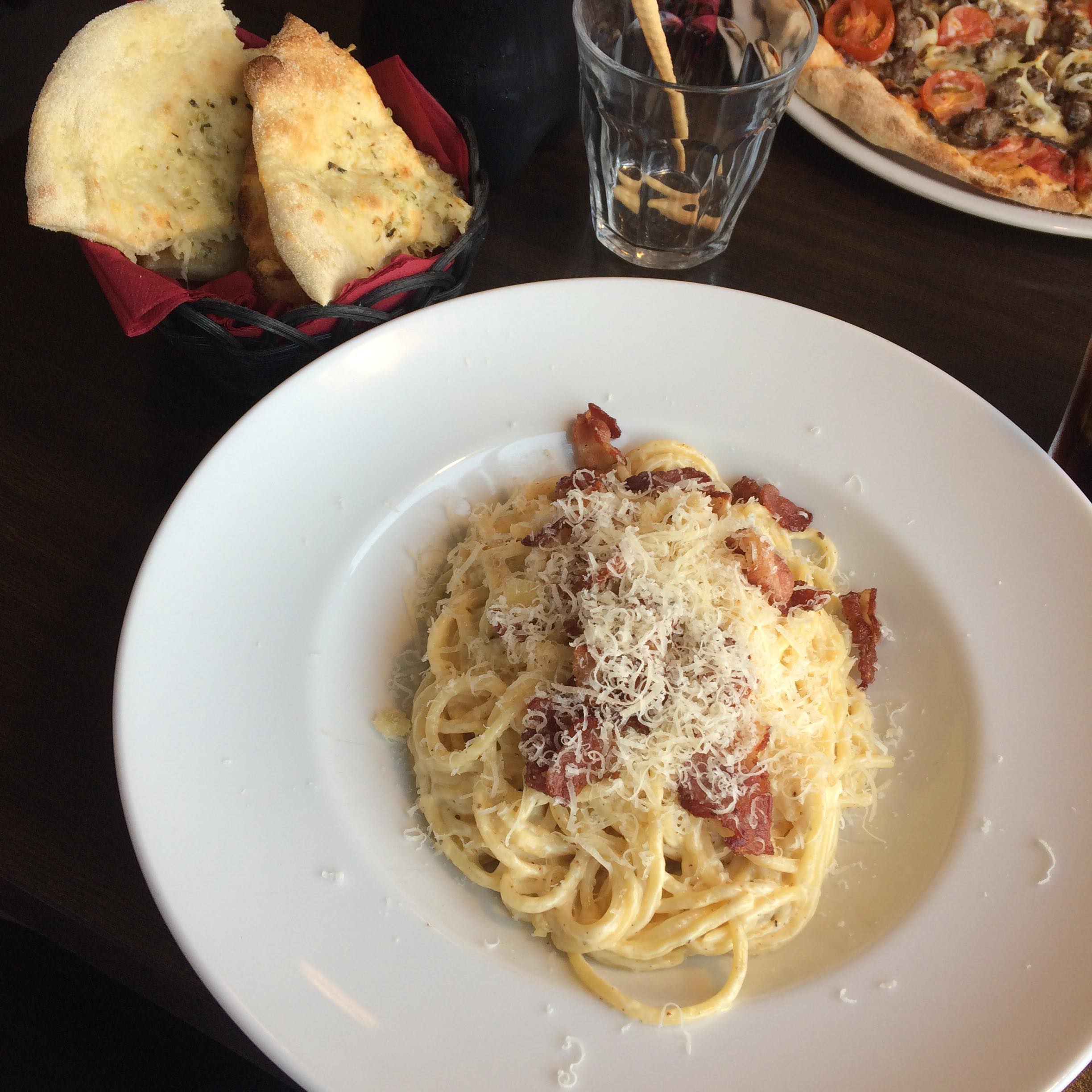 Have you ever been to visit Aarhus? Do you have any suggestions for things to see or do here? Let us know in the comments!
Liked this? Pin it for later!