A few weeks ago, I had the pleasure of attending an old friend from schools hen do. We were to have dinner then attend a cocktail making masterclass at andwhynot in Mansfield. Despite it being in my hometown, I had actually never been to this bar/restaurant so I wasn't really sure what to expect. I was very pleasantly surprised by the whole experience! Now Mansfield isn't really a tourist hotspot so it unlikely that many travelers will visit but maybe you're visiting friends or family, or maybe just got lost on your way to Nottingham but Mansfield has a pretty lively nightlife scene so it's definitely worth checking out if you're into that. If you ever do find yourself in Mansfield at a loss for what to do I highly recommend visiting andwhynot.
When I first got there, I went through to the back to meet everyone else attending the hen party. At the back of the building, there is a paved area like a kind of beer garden with an outdoor bar and views of the wood fired pizza oven. It was really nice and since it was such a hot day we sat outside for a while and had drinks there till everyone arrived and our table was ready. Andwhynot has a large selection of drinks but their specialty is their cocktails! But I'll get into that more later.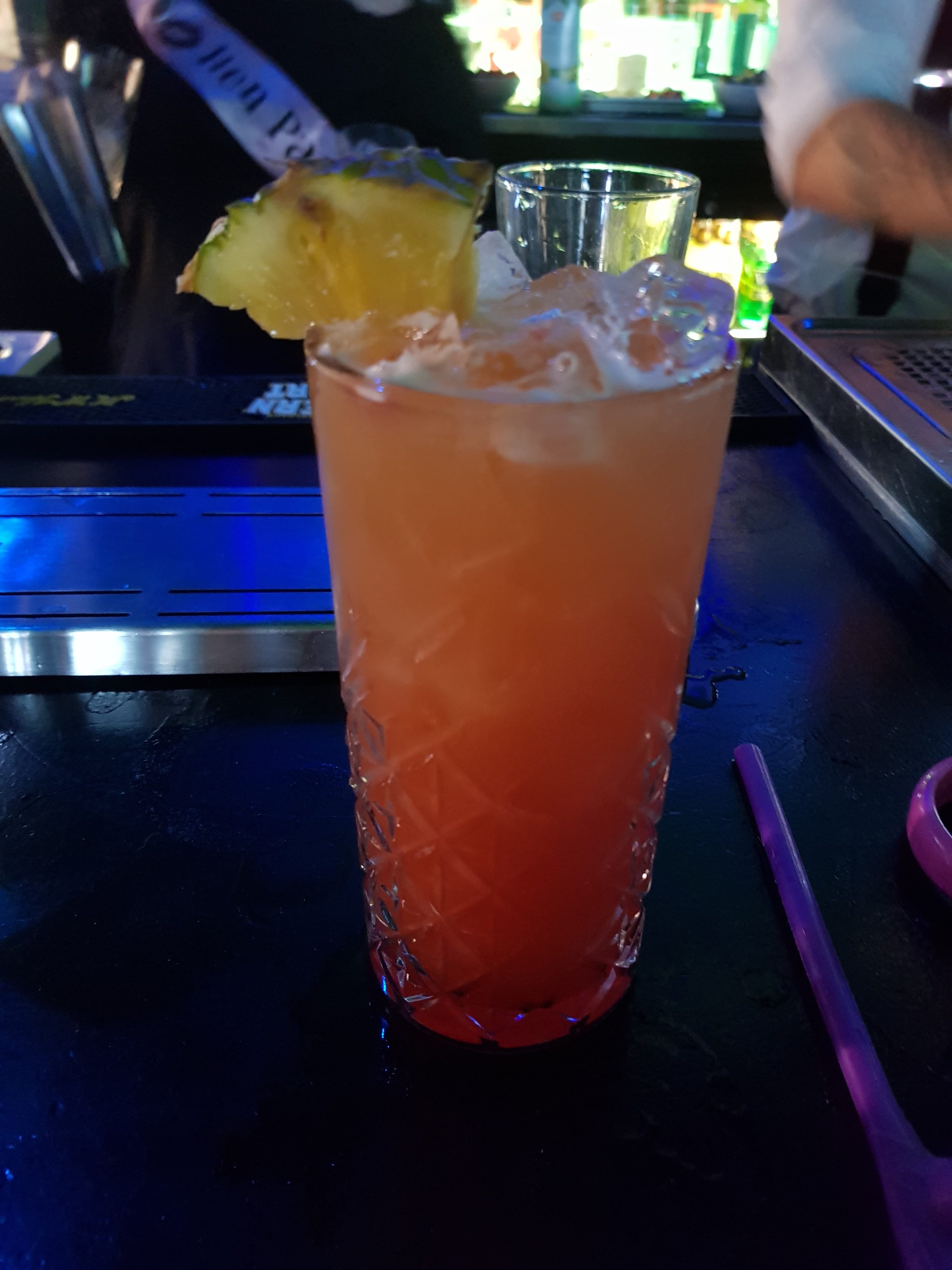 When we were all ready, we went inside to where our table was waiting. It had actually been a last minute decision to eat at andwhynot as the original plan had been to eat elsewhere but they cancelled the booking last minute. The maid of honour called them the day before to ask if she could make a booking and they couldn't have been more accommodating. It actually saved us a lot of hassle having to move from one venue to the other and we couldn't have been happier with the service at andwhynot Mansfield. Since it was early afternoon on such a warm day most of us opted for a smaller meal of the lunch menu. There was plenty of choice and several vegetarian, vegan and gluten-free options including different sandwiches, wraps and salads. I opted for the wood fired mini margherita pizza although it turned out it wasn't that mini! It was so fresh and tasty though so I didn't mind. It even came with a side of chips and all that for only £6.95!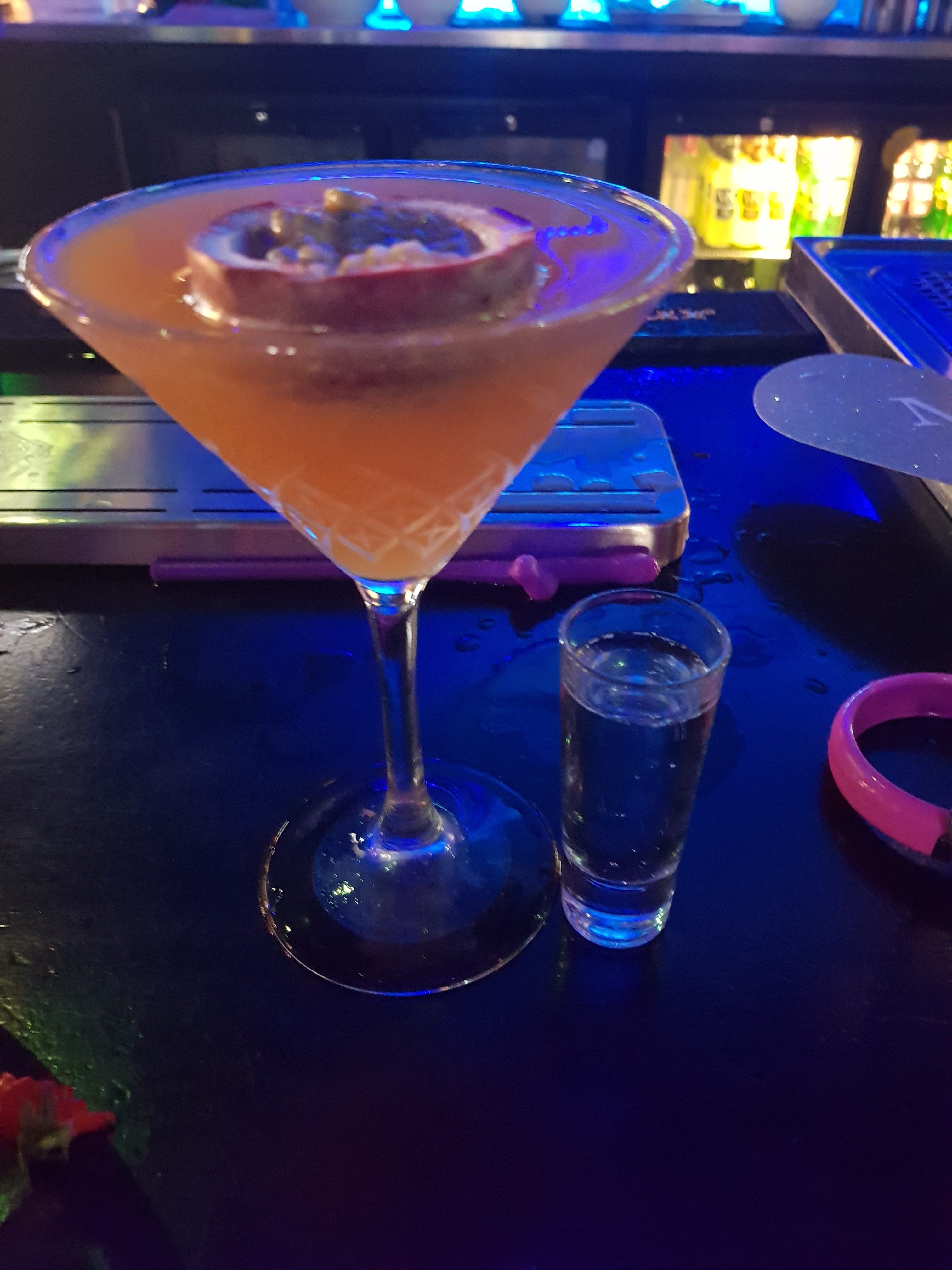 After eating we got some more drinks and sat outside again for a little while while we waited for the cocktail masterclass. A few cocktail menus were brought over to us and we were asked to pick 3 cocktails we all liked and wanted to try making ourselves. We ended up going for the pornstar martini, cheeky cherry cola and Rum for your life! Because there was so many of us, we went upstairs to the bar area which meant we had more space and didn't have to split into different groups. There we were greeted by a glass of prosecco each and Tim, our barman for the afternoon. Tim was a great host and really knew his stuff about cocktails. He taught us a few tricks to begin like how to pour the perfect shot and then showed us how to make the first cocktail, the pornstar martini. Taking it in turns, we each got a chance to go behind the bar and give it a try ourselves whilst the rest of the group shouted out encouragement. Despite mine not looking nearly as good as his, I think I did alright although I might have missed a few stages out! We did the same with the second cocktail (Rum for your life!) and then for the third Tim suggested that we have a kind of race. He split the group into 2 and gave us each a shot of mysterious liquor, which turned out to be toffee vodka. The idea was one by one we would mix the cocktail then drink the shot before the next person could go up. The first team to finish all their shots would win. Tim quickly showed us how to make the cheeky cherry which was relatively simple (A shot of vodka, shot of cherry sourz then coke, with a fresh cherry and jelly cola bottle for decoration). Then the game began! Everyone had great fun, rushing around and racing to be crowned the ultimate cocktail masters! The bride's (and my) team won, of course!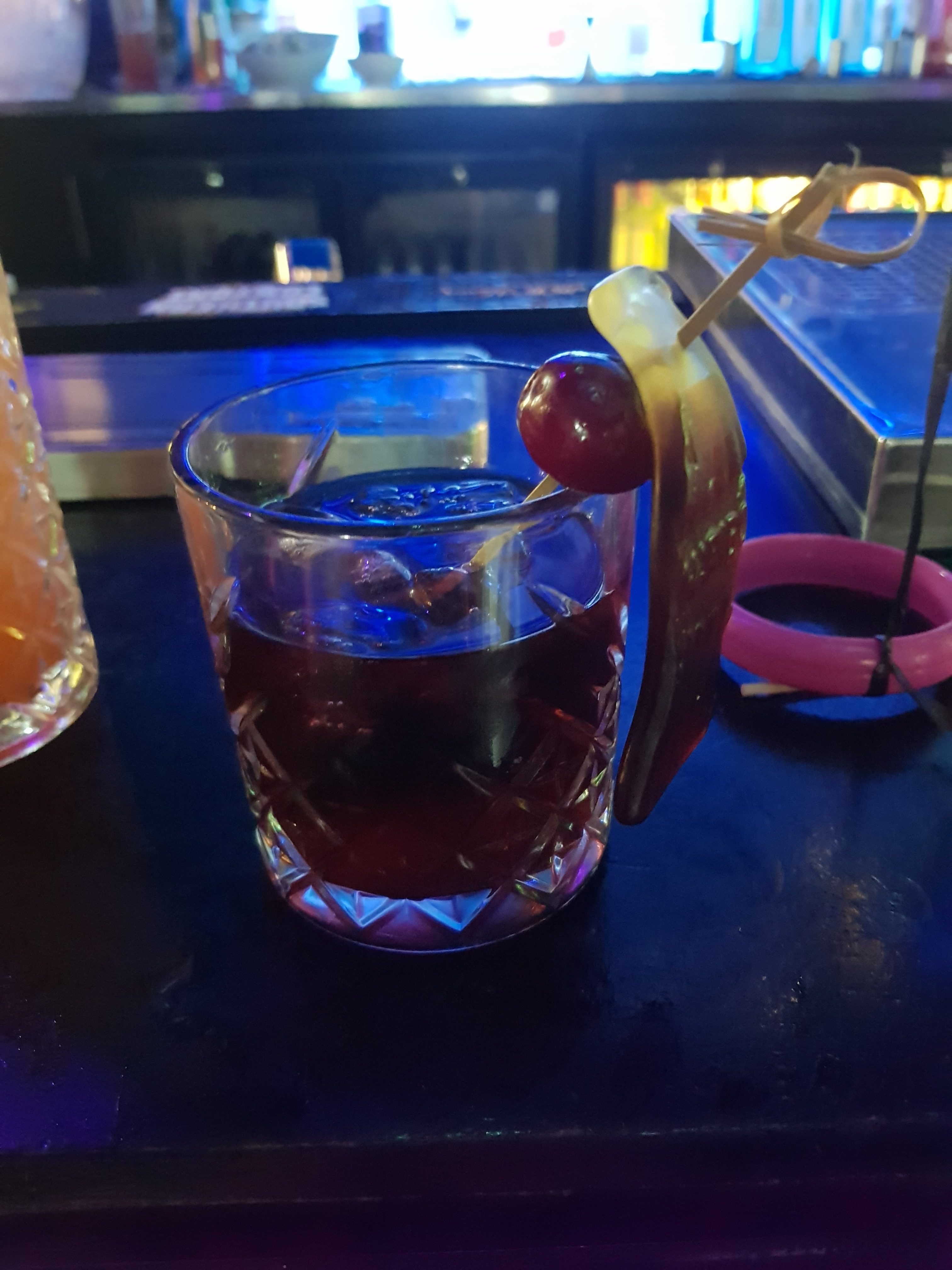 Speaking to Tim after we had finished the cocktail masterclass, it turned out it was actually his first time hosting one of these. We were so impressed as he had such confidence and managed to keep 14 rowdy (and slightly tipsy) ladies in check and entertained. He really did an amazing job of hosting and we were very happy to be his first. I would definitely recommend attending one of Tim's cocktail making masterclasses!
Overall, I had a great time at andwhynot and the hen do in general and I'm really surprised that I haven't been there before. The beer garden really is a hidden gem in Mansfield and if I had known it was there earlier, I would definitely have spent a lot more of my time there. The food was fresh and gorgeous and the cocktail making masterclass was a really great option for a hen party. It would also be great for a birthday party or even a girls night out. Everyone had a really great time and I'd definitely recommend a visit to andwhynot to anyone in the Mansfield area! If you're in the area, also make some time to visit Nottingham and check out some great places to eat there like George's Great British Kitchen or 200 degrees Coffee.