So if you're anything like me, at the start of the year you made a new year resolution to get fit and healthy and have your summer body ready for your holidays. But you don't want to join a gym in January because it's too busy, then it's too cold to go out to the gym, then you're too tired and now it's too warm. Before you know it, summers nearly over and you haven't even been to the gym once! Now I know you may be thinking 'But summer is nearly over! How could I possibly be beach ready in just a few short weeks?' The answer is simple! E'lifexir Natural Beauty. Now there's no substitute for exercise and healthy eating (Oh how I wish there was) so these creams will not work miracles but they can help you to work on your problem areas and build your body confidence.
Disclaimer: I was gifted this product in exchange for an honest and unbiased E'lifexir review but all opinions are my own.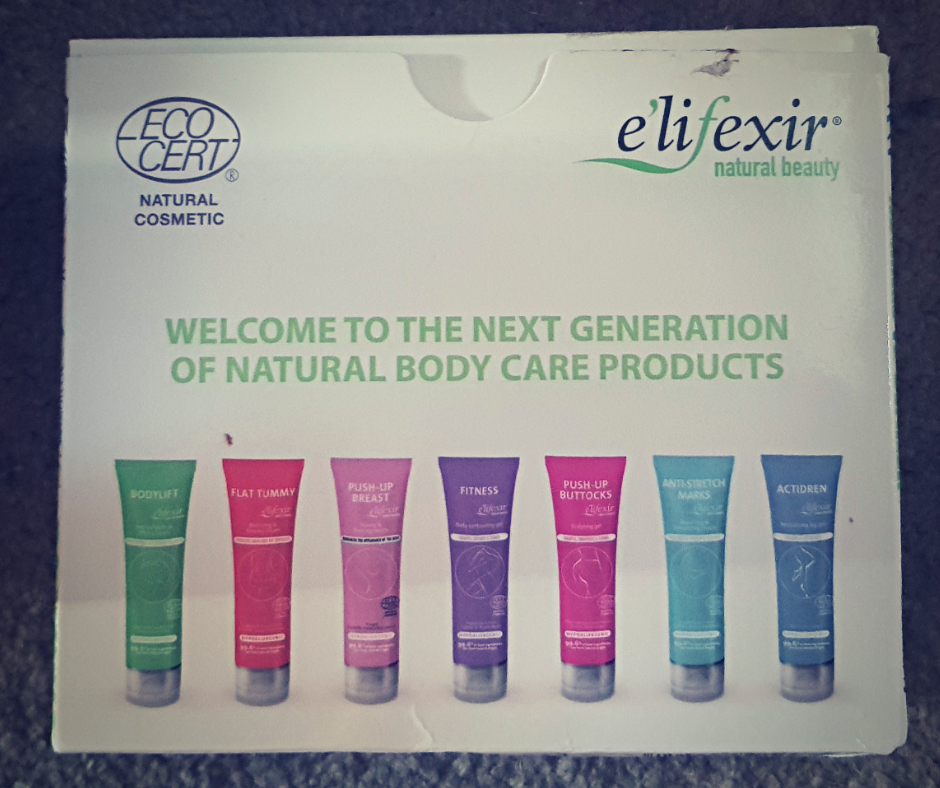 Whatever part of your body you're having problems with E'lifexir has a cream for you! The company prides themselves on being cruelty-free and vegan so you can safely say that no animals were involved in the process of creating their products. The E'lifexir Natural Beauty range also contains 99.6% natural ingredients, is hypoallergenic and has been clinically tested to prove that the products work. I had no problems with any of the creams despite having extremely sensitive skin. The only downside I found is that it made my skin feel a little greasy but this could just be my skin as even moisturiser does this for me or maybe I just put a little too much on!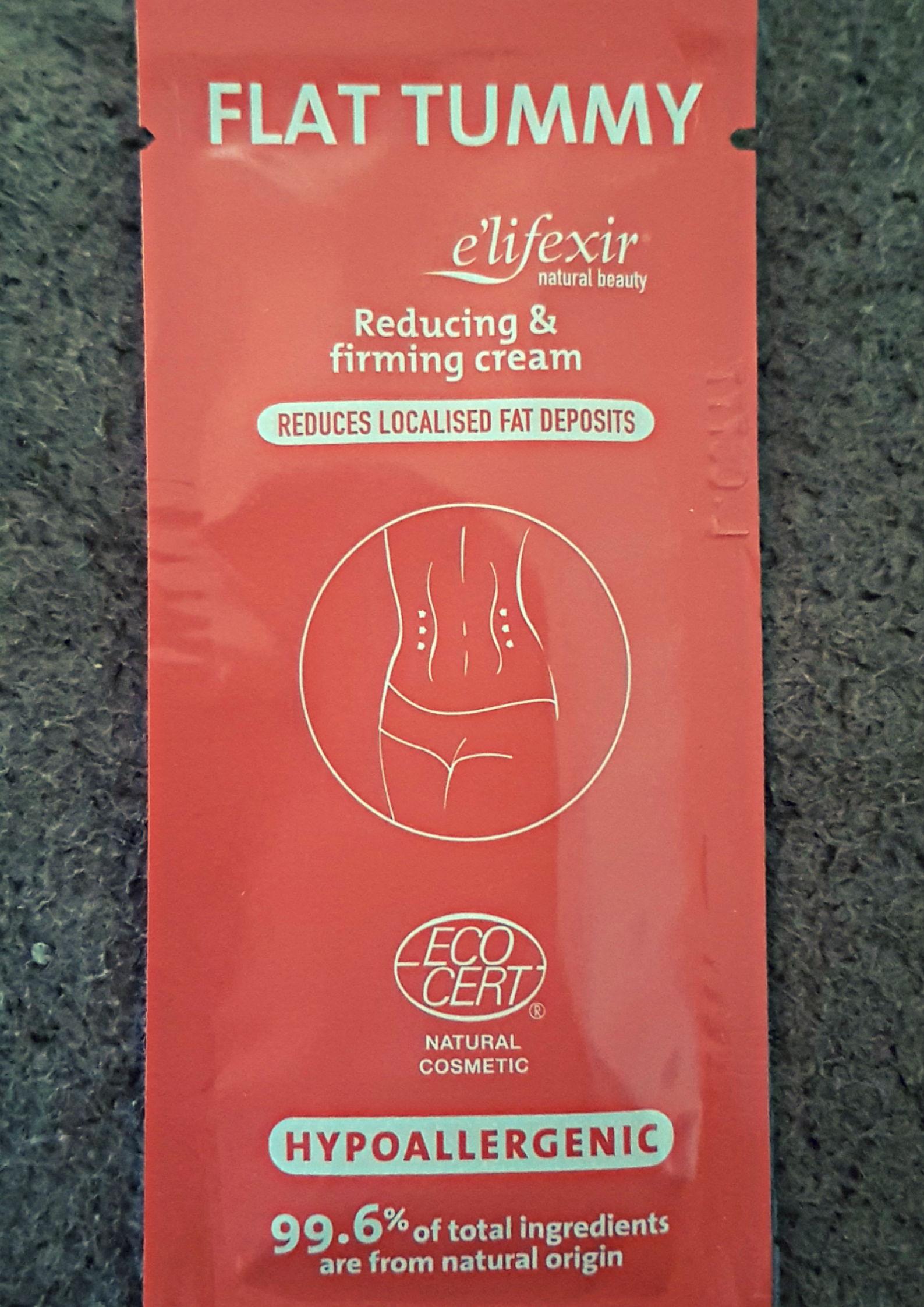 E'lifexir Flat Tummy cream, Push-up Breasts cream and Push-up Buttocks gel review
Focussing on three of the biggest problem areas for many people, these creams work in a fairly similar way. They tighten the skin and firm up the area by increasing the elasticity and moisture helping to create the contours you want. On top of the physical effects, these can greatly increase your body confidence as you can see a change almost immediately. I only had enough of these three products to use them for 5 days and even in this short amount of time, I saw a visible difference in my body. Even my boyfriend noticed I was looking slimmer and he never notices anything! My stomach felt more toned, my buttocks more shapely and my breasts were perkier. These are perfect for when you know you'll be chilling on a beach in your bikini and need a little extra boost to feel comfortable with your body.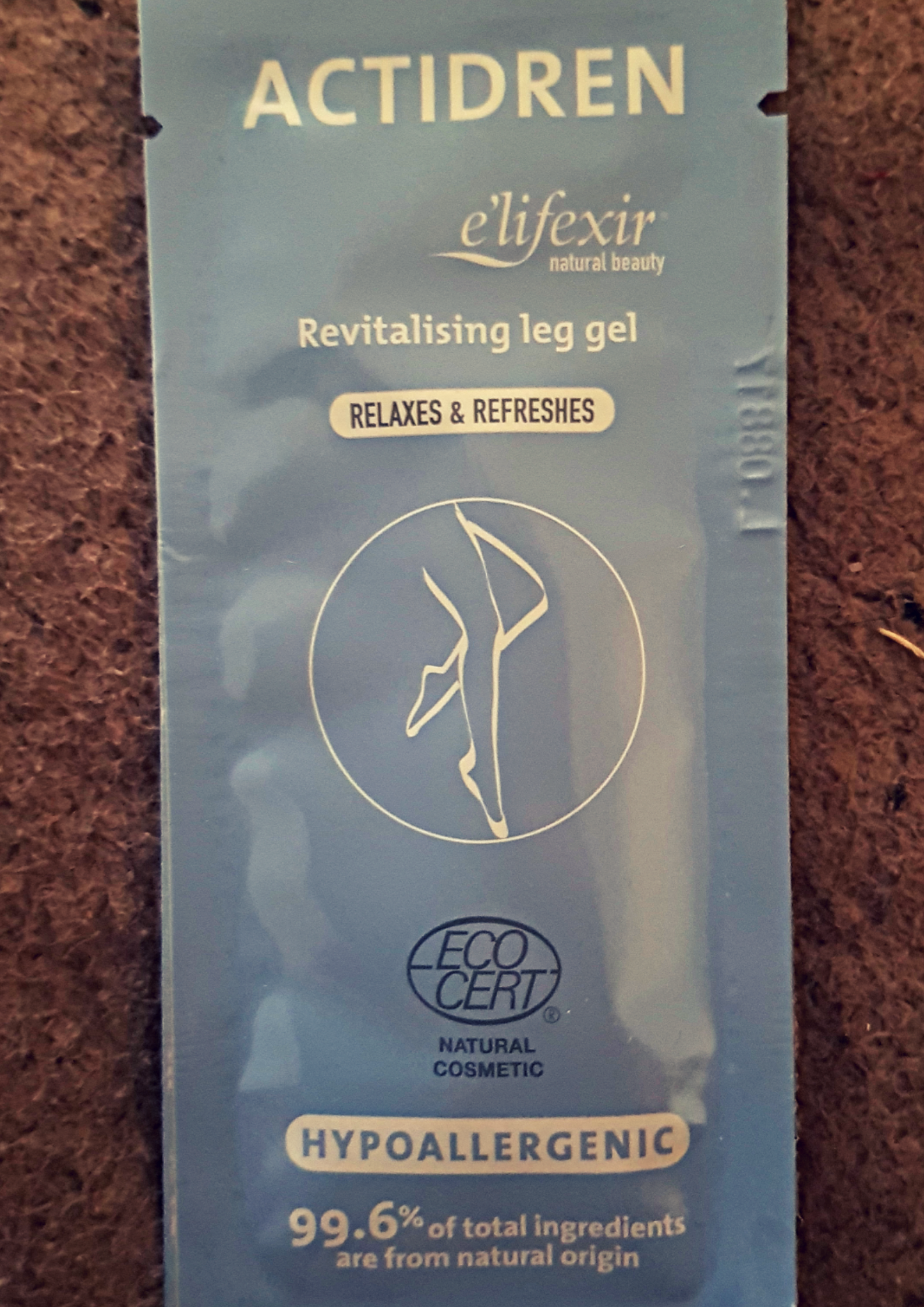 Actidren Revitalizing Leg gel and Fitness gel review
These two products are for the more active readers out there. They are especially useful if you're into activities that use your lower body such as hiking or cycling. The fitness gel is used before exercise to sculpt the body and enhance the toning effects of your work out. The Actidren gel, on the other hand, is used after exercise (Or even just after a long day) to soothe and relax heavy legs. Personally, I used the Actidren gel after a long bike ride which helped relieve the tiredness in my legs and I felt no soreness the next morning. I even used it when I got a painful leg cramp and while it didn't get rid of it completely, the cream definitely helped.
Bodylift cream and Anti-stretch Marks cream review
The final two creams don't work on a specific area of the body but instead, work across the skin as a whole. The bodylift cream works across the body to smooth the skin and reduce the appearance of cellulite. The anti-stretch marks cream works by increasing the firmness, elasticity and moisture in the skin to repair current stretch marks and prevent new ones developing. I have bad stretch marks on my hips and legs from hitting puberty too fast when I was younger and I've always been very self-conscious about them. Before I used the E'lifexir cream my stretch marks were large, quite darkly coloured and the ridges in my skin could be felt. After 5 days of using the cream, the stretch marks were a lot lighter and my skin felt a lot smoother. It didn't get rid of the marks completely but I wouldn't expect it to in such a short space of time. There is a definite visible difference in my skin and I will be getting myself more of this product to try for longer!
If this post has got you prepped and ready for your next summer holiday, make sure you check out our summer holiday essentials packing list.
Overall, each of the products in the E'lifexir Natural Beauty range works well and a visible difference can be seen. Even after only 5 days my whole body felt toned, relaxed and smoother. I would definitely recommend any of the E'lifexir products depending on your needs. You can buy these products from Holland and Barratts for £15.99 For a 150ml  bottle.
Like it? Pin it!