So summer is officially upon us and it's nearly the school holidays too which means you're probably starting to think of all the fabulous holidays you'll be going on this year. But… everyone knows the worst part of going on a holiday is packing for it! The dilemma of how many outfits is too many or that horrible feeling that you're forgetting something you'll need. Luckily for you guys, I have already been through all these hassles for my first holiday of the summer and have come up with a great list of summer holiday essentials!
*Disclosure* The Travel Fairies are participants in the Amazon Associates program. As an Amazon Associate, we earn from qualifying purchases but all opinions are our own.
Sunglasses
These are a must-have to protect your eyes from harmful UV rays but are also a great fashion statement! Sunglasses are a really personal item as different styles suit different people so I really can't recommend any sunglasses that are for everyone. Personally, I wear prescription sunglasses but there are plenty of sunglasses out there so you're sure to find some that really suit your style.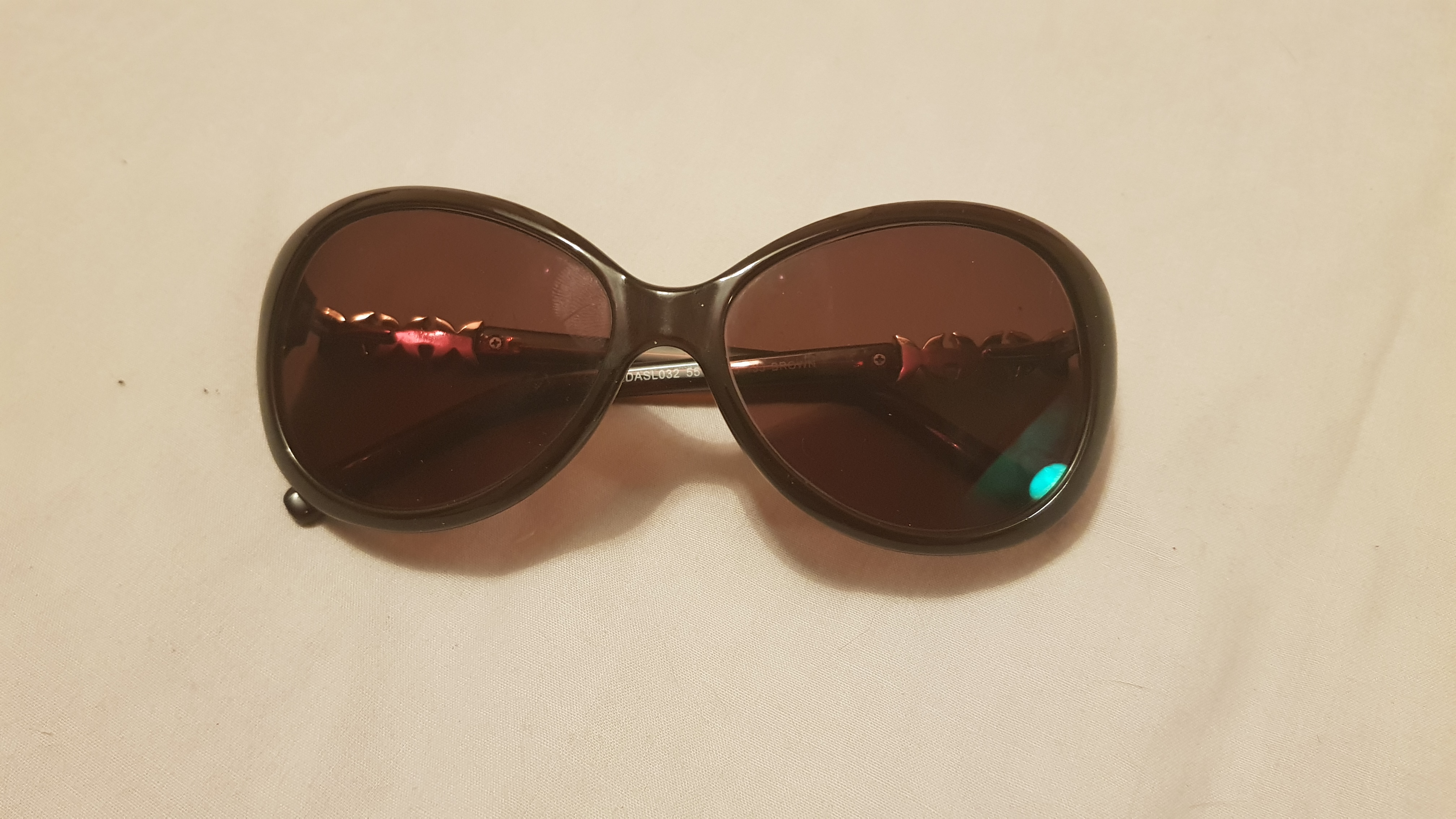 Suncream
Another must-have item for your summer hols is suncream, no matter where you're traveling to. You never know when you could get unexpectedly good weather so be prepared to protect your skin should the need arise. There's nothing worse than getting really bad sunburn 2 days into a week-long holiday and not being able to move for the next 5 days in fear of rubbing your painful skin against anything!
Swimming suit
Depending on where you're going and what you will be doing, a swimming suit is most likely a summer holiday essential. Even if you're not going on a beach holiday there may be pools or lakes around that are worth checking out.
Flip flops are a great choice to take anywhere that it might be too hot to wear covered shoes or if your feet will be getting wet or sandy such as at the beach. If you'll be staying in a hostel they're also great for wearing in the shower if it looks a little questionable. I love sandals like these which have a fabric toe strap as I find the plastic ones painful when they rub.
I have spoken about these before in my previous post about hand luggage packing but I really do think these are a handy bit of kit. They're great for days out at the beach, having a picnic or any other activity that might require you to sit on the floor. On top of this because they're so compact and light you can easily carry them around with you to whip out when needed.
Beach towels
If you're staying in a hotel, towels are often provided for you however they're usually pretty bulky and you may only get one per person. Instead of getting that towel all sandy and wet before you hit the showers, pack a small beach towel or even a lightweight travel towel instead.
Bum bag
Ok… so it doesn't have to be a bumbag but I recently got one of these and fell immediately in love with it! They're so convenient! Bumbags can be safer than regular bags as they're closer to the body and so harder to pickpocket, have so many compartments and leaves your hands free for other things. They even make some with pretty cute designs now so they can become part of a fashion statement. They're especially useful if you're heading to a festival. If bumbags aren't really your thing, instead pack a small day bag to carry all your things whilst exploring.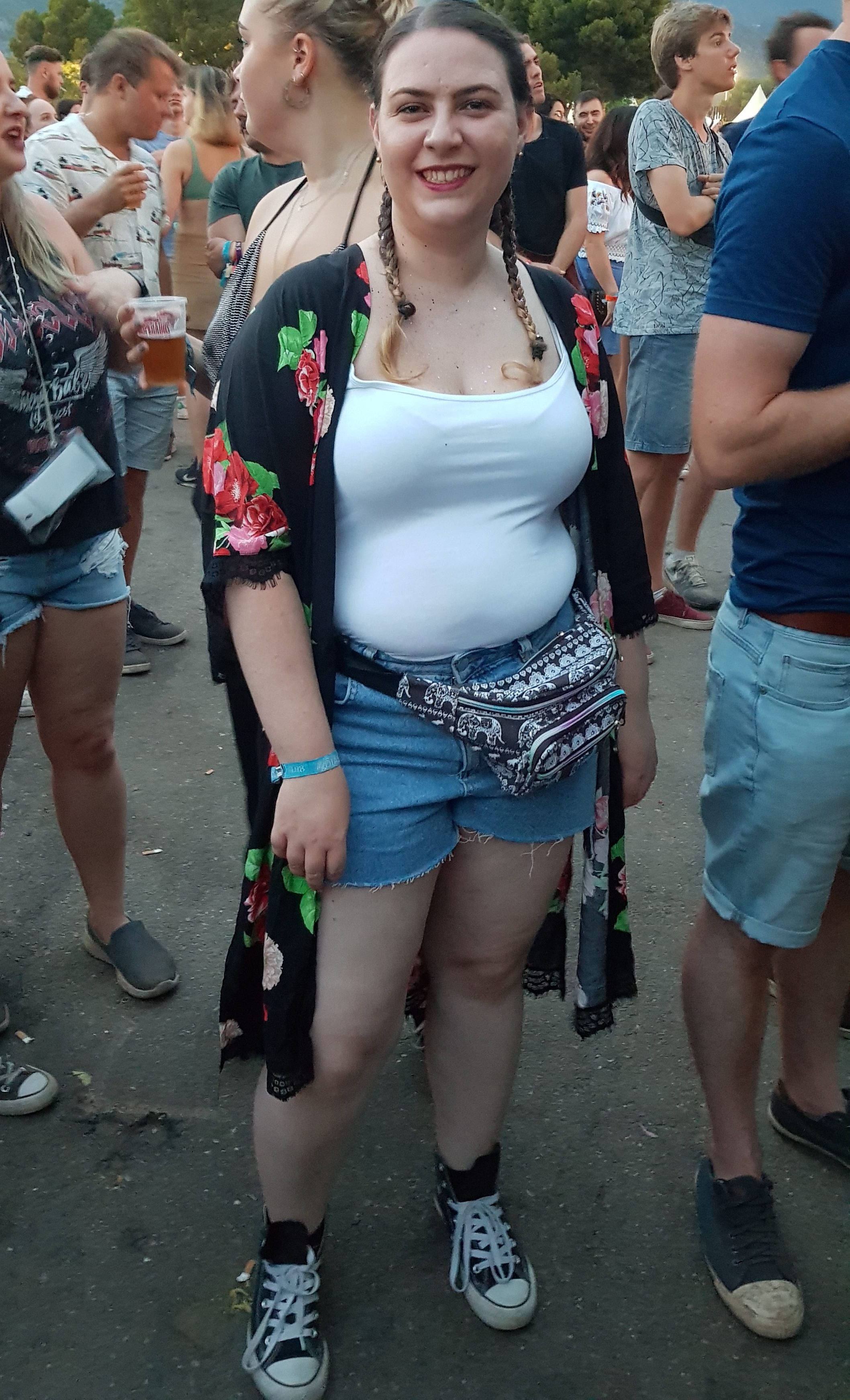 Currency
Make sure you check which currency the country you are going to uses especially in Europe not every country uses Euros. Also check online whether you can get the currency up front, you will need to order it in or even if you have to get it once in the country (like in Albania).
Passport and travel documents
These will be the most important things to make sure you've got. Before you go, check that you have any documents or printouts that you might need. Some airlines charge you to check in at the airport so make sure you're checked in online and have confirmation either printed or on your phone depending what the airline requests. Also bring any documents needed depending on where you're going such as visas, travel insurance information and vaccination details if required.
If you will be traveling with hand luggage only, sort your liquids and pack them into a separate bag before you get to the airport. This saves you time going through security and means you don't have to start opening up and rummaging through your bag at the airport. Make sure your liquids are in bottles less than 100ml and fit comfortably inside a resealable bag of no more than 1 litre. You can use standard zip lock sandwich bags but it's usually best to invest in a reusable liquid bag which conforms to regulations – some airports offer these free of charge so you can snag yourself one there, even if you've already sorted out your liquids for that particular trip.
I absolutely love tangle teasers so much! After a long day at the beach when your hair is all salty and the humidity has turned it into a massive frizz ball, nothing gets through knots like the tangle teaser. You can get handy travel ones too which come with a cover to protect the bristles and are slightly smaller but even the regular ones travel well because they're so springy.

Small jacket
You may be going somewhere super hot, but even in the desert, it gets cold at night. Always bring a small jacket or cardigan for any sudden cold weather or in the evenings when it's cooler. At the start of your trip you may not need it but when you acclimatize to the weather you start to feel the chill a bit more. I love the kimono style jackets but anything lightweight that covers you would work just fine!
Sunhat
Getting sunburnt on your scalp is the worst thing ever especially if you have a prominent parting! It's painful, can give you headaches or even cause sunstroke. I recommend investing in a cute sun hat which can be fashionable as well as practical.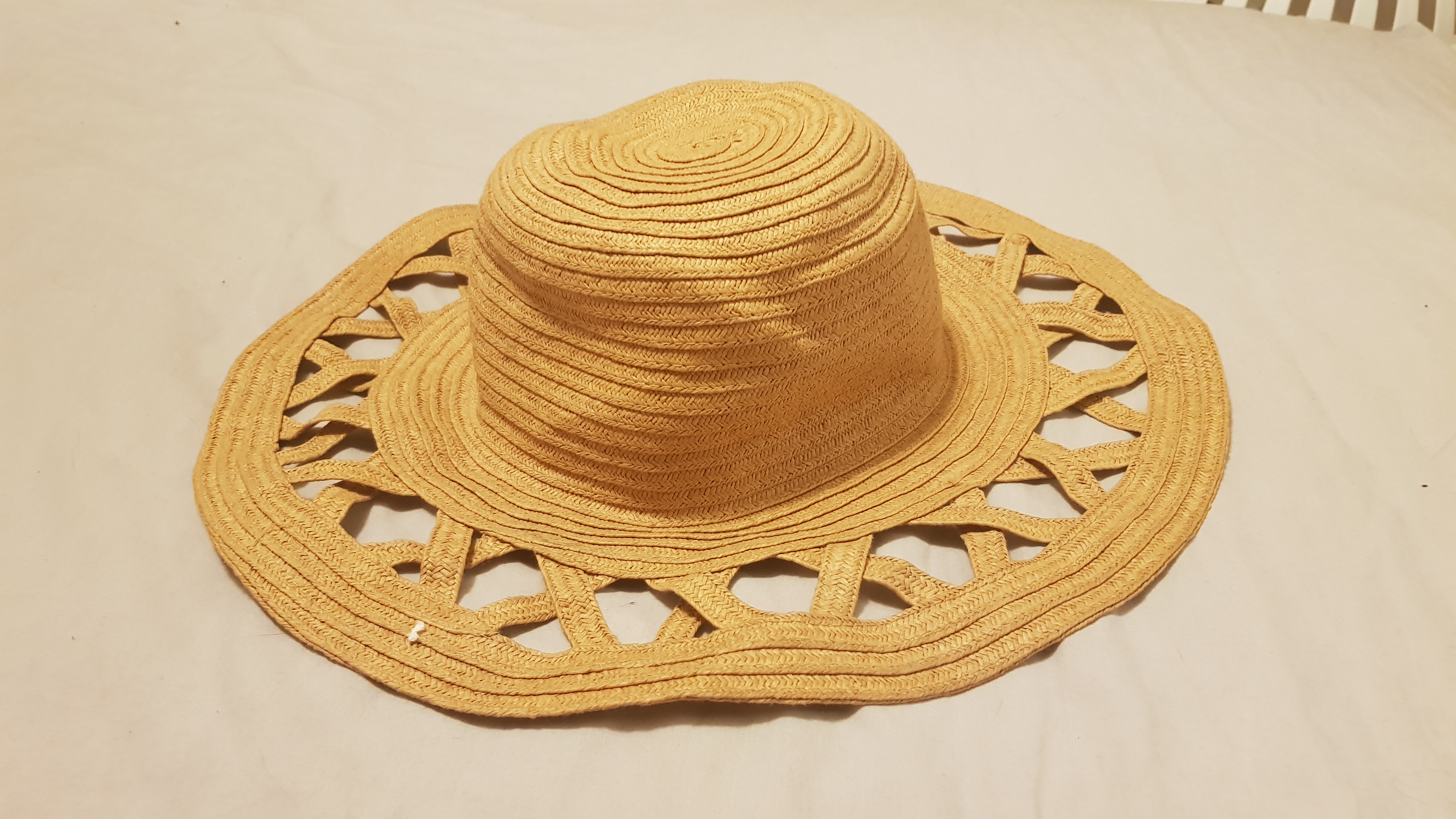 If you're anything like me and you're glued to your phone at all times a portable battery is a must. It's great for long journeys, full days out or in an emergency when you're suddenly lost and need Google maps. Be warned though if you have a portable battery and no one else in your party does you're suddenly everyone's best friend!
Wet wipes and hand sanitizer
These are always great to carry round in case of emergencies. Questionable public toilets, spillages or even if you're away from running water for a few days.
Plasters
Another great item to always have on you in case of emergencies. I tend to get blisters a lot so always carry a few blister plasters but it's also a good idea to have some in case of cuts or scrapes, especially if you're in areas where the hygiene levels aren't excellent.
Snacks
Don't go too overboard with this one as you could end up taking up unnecessary space that you could have used for other items. Plus if you don't eat them all they could be confiscated by border control. But since airport/airplane food can be so expensive why not take a few snacks to get you through the waiting. Go for things like crisps or sweets rather than full meals.
Tunes and headphones
If you're traveling solo or just enjoy a bit of peace every now and again invest in some good headphones/earbuds and download some music which you can play whilst you're offline.
Reading Book
An alternative to music is to bring a book. If you're going on a relaxing holiday you'll have plenty of time to read and even if you're off on an adventure, you'll get time on the plane. Some great summer reads (as recommended by our resident reader Fairie, Jess) are 'We Were Liars', 'The Kite Runner', 'The Mayan Prophecy Trilogy', 'Big Little Lies' and 'Savages'.
Any medications, sanitary products or toiletries you normally use
Make sure you bring with you any special products you would normally use. If you need specific body wash, shampoo or face products bring them with you as you can't be sure you'll be able to get them where you're going. Make sure you have enough of your prescription medicines before you leave and if not go to the doctor beforehand and explain that you're going away so will need to get them a little sooner than normal. Don't forget any sanitary products like pads, tampons or condoms and a few disposable sanitary bags just in case you can't find anywhere suitable to bin them.
Hair ties
If you have long hair, bring a couple of extra hair ties or grips for when you're too lazy to style it or it's too hot to have it down. They're also great if you'll be doing something active that you don't want your hair getting in your eyes for.
Mix and match clothes
Try to pack clothes that you can mix and match together to create different outfits. This way you won't need to bring so many different clothes but will still have options for your outfits. Try not to pack too many different outfits as having more choice can mean it takes you longer to get ready for the day and you're never going to wear them all anyway.
Comfy clothes for traveling in
I always try to wear light, baggy clothes whilst traveling as they are super comfortable if you're going to be sitting for a long time and still gives you easy movement. It doesn't matter what you choose to wear for traveling but make sure you can sit in them for long periods of time without being uncomfortable.
Closed shoes
I always pack at least one pair of closed shoes such as trainers or pumps. I love my Chuck Taylor All Star Converse which I usually travel in. This means if I will be doing a lot of walking my feet will have more support than sandals or flip-flops or if I'm going somewhere where it might be muddy or there's broken glass or something similar my feet will be more protected.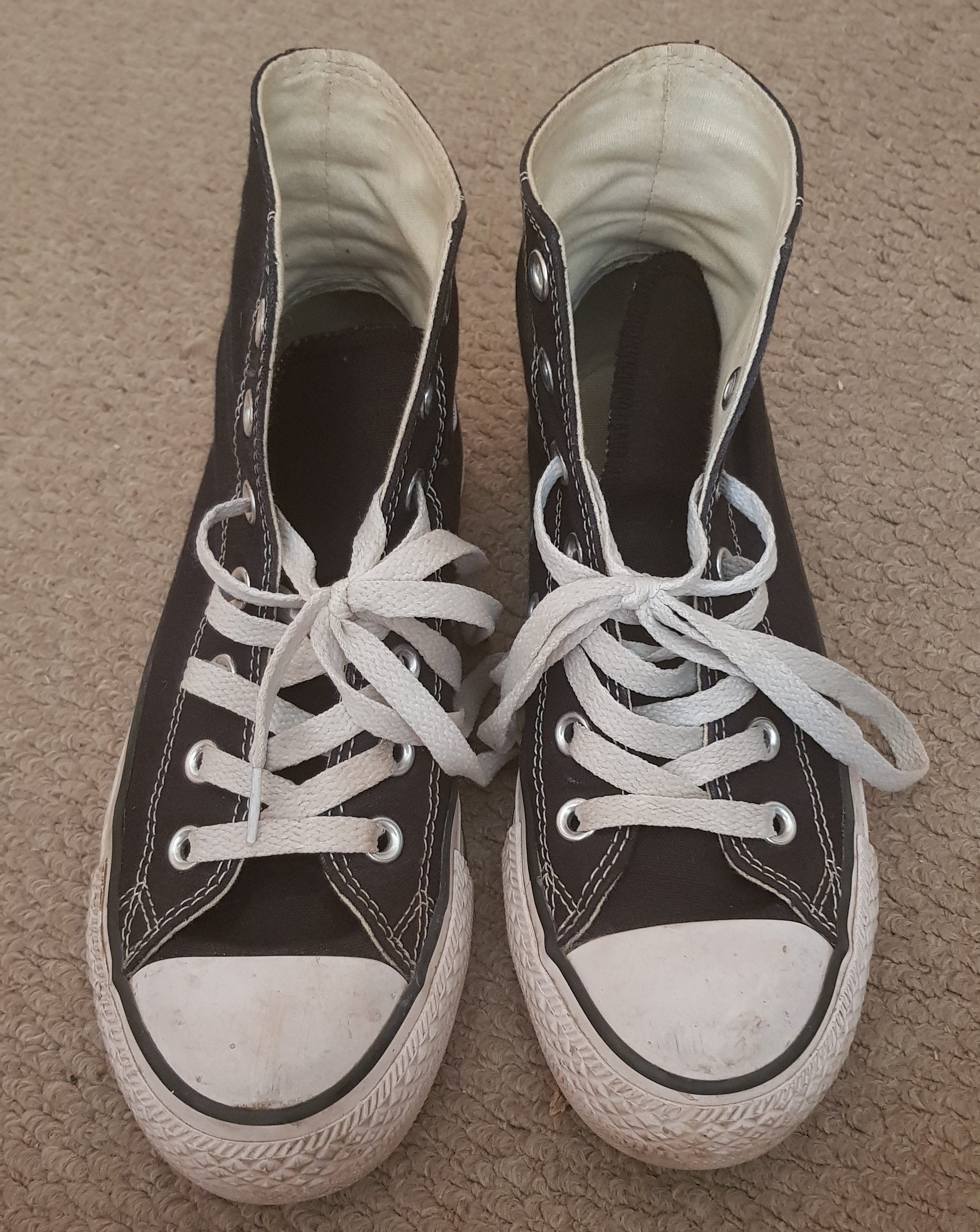 Light raincoat
If you're going somewhere tropical, a raincoat is definitely a summer holiday essential. Tropical areas are known for their sudden rainstorms but even in more arid areas, there's always a chance. On my recent holiday in Spain, there was a sudden thunderstorm that I wish I'd been more prepared for.
Pjs
If you're staying in your own private hotel room this one is not so important but if you'll be sharing a room with friends or staying in a hostel dorm, don't be the person who forgets to pack something to wear at night. It's super awkward for everyone.
Undies
Another super important thing to bring with you but also one of the things most often forgot. Make sure you have enough clean underwear for your trip including at least a couple of pairs of socks even if you're planning on wearing sandals most of the time.
Lip balm
Wind, salt and sun can play havoc with your skin and lips are especially susceptible to drying out. To combat these harsh situations bring some lip balm with you and apply when needed. You can even get lip balm with added UV protection if you're worried about burning your face.
Many hot countries have free drinking fountains to stop people dehydrating from the heat. Make use of these by bringing a reusable water bottle which you can fill up. It's really important to stay hydrated when in a country hotter than your own as you will lose more water through sweating. On top of this, most airports also have water fountains which means you can save money on expensive airport water.
Camera
Whether you have a DSLR, point and shoot or even just your phone make sure you bring a camera on your holiday so you can preserve your memories of your holiday. Follow us on Instagram @travel_fairie and share those memories with us! We'd love to see them. If you don't have a great camera consider investing in one. My friend recently bought a second-hand underwater camera for £10 on eBay which surprisingly takes really good photos so a new camera doesn't have to break the bank.
And of course, a suitcase/backpack
What bag you go for is really all up to you. There are lots of things that can influence which type of suitcase or backpack you go for. For example do you have checked in luggage included in your flights or are you going somewhere via car so you don't have a specific luggage allowance? In this case you might want to take a larger suitcase to make sure you are prepared for any circumstances. Make sure you check the dimension and weight restrictions with the airline you are going with as they can differ slightly. Ryanair has one of the strictest luggage policies so if you're flying with them and have a standard fare make sure you have a small bag and not a hand luggage suitcase. Another thing to consider is how long you will be going away for and where to. I usually try to fly with a small hand luggage suitcase like this one from Flight Knight as that gives me the most flexibility without having to fork out expensive fares for checked luggage.
Bonus tip
Check what amenities are included where you're staying so you don't bring unnecessary things. Many hotels include things like towels, hair dryers, and toiletries whereas hostels may not and Airbnbs can be mixed. There's no point bringing something bulky like a hairdryer with you if the hotel already has one so check on their website or page and there should be a list of included amenities. If you can't find a list you could try emailing them or phoning to ask.
We hope you liked our summer holiday essentials packing list and hope you find it useful. Let us know in the comments if you try it out or if you think of anything we missed. And if you liked it, pin it for later!