With so many historic pubs in Nottingham, including three that actually claim to be the oldest in England, it is no wonder so many of them are said to be haunted. Public houses have been the center of the community for as long as they have been around and with so much activity taking place in them over the years this is sure to amplify the energy of any spirits left behind. There are several haunted pubs in Nottingham and I have put together this bar crawl, or as I like to call it, The Nottingham Spirit Tour, for those wanting to hit all of them, however, you could also visit each one individually if you would prefer.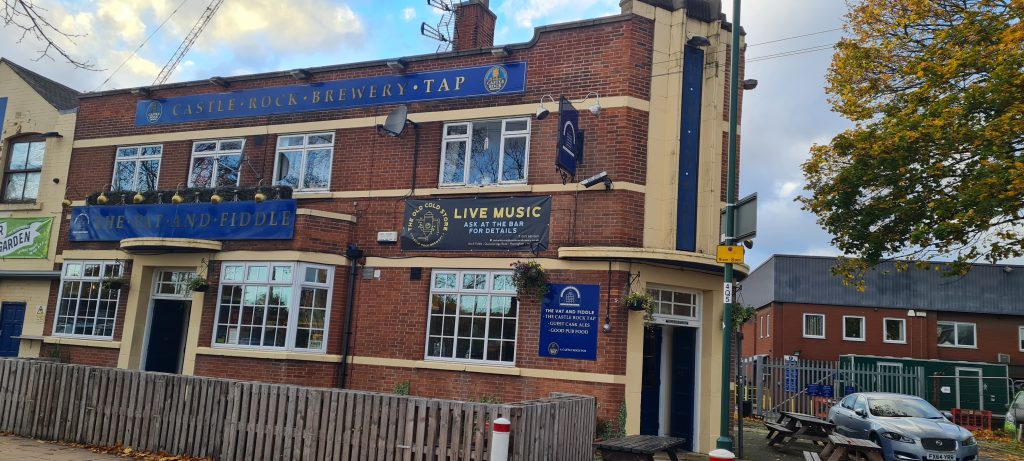 Castle Rock Brewery
Castle Rock Brewery is Nottingham's largest independent brewery, established in the 1970s, and produces multi-award-winning beers. It is also haunted. Ghostly figures have been seen walking through the brewery's cold storage area and staff have spotted 'things' out of the corner of their eye. Whilst you can't currently visit the brewery itself, you can get a drink at the Vat and Fiddle which is Castle Rock's brewery tap and is attached. It is not far from The Nottingham Train station which makes this the perfect start or end for your Nottingham Spirit Tour.
Address: 12 Queensbridge Rd, Nottingham NG2 1NB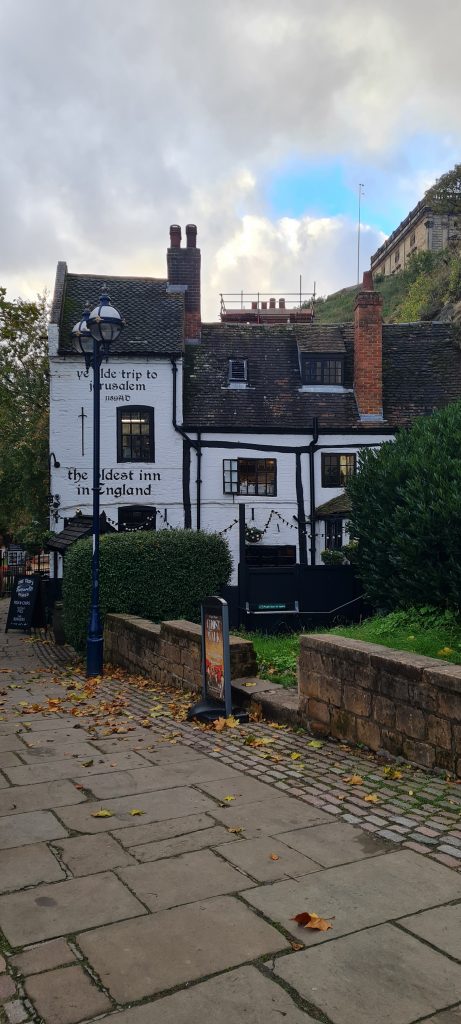 Ye Olde Trip to Jerusalem
Ye Olde Trip to Jerusalem claims to be the oldest Inn in England, although there are three pubs on this list making the same claim plus several more around the country! As you can imagine with so much history there are also many stories of ghostly goings-on in this pub. It is home to many phantom voices and ghostly noises, a model galleon that kills anyone who touches it, and a chair that is said to make any woman who sits on it conceive a child. This is also where the Nottingham Ghost Walk starts so you could always combine this with your haunted pub visit.
Address: Brewhouse Yard, 1, Nottingham NG1 6AD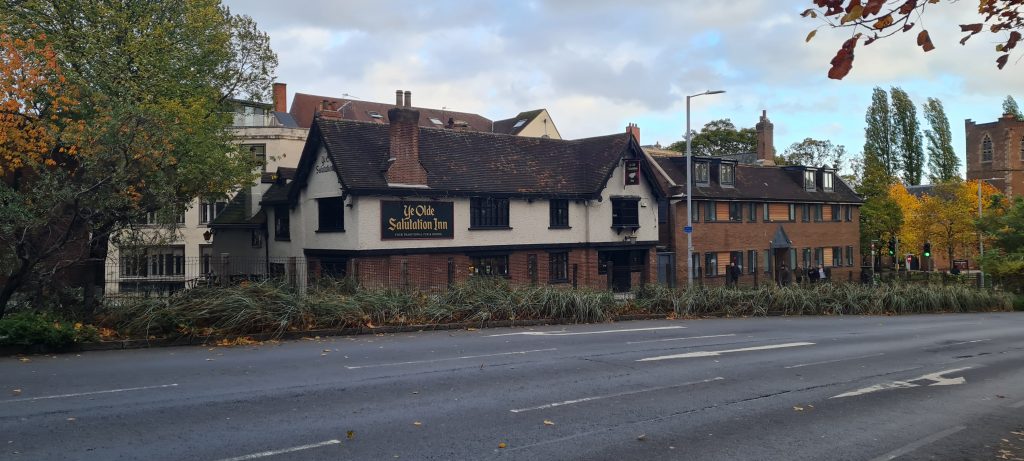 Ye Olde Salutation Inn
Another of the pubs in Nottingham claiming to be the oldest in the country, dating back to 1415, is Ye Olde Salutation Inn, known as the Sal to locals. It has also been named one of the most haunted pubs in England and for good reason. Many buildings in Nottingham have caves dug into the rock beneath them and The Sal is no different. Most of the ghost stories from the Sal revolve around the cave below the building that is now used as a wine cellar which is not open to the public but it is the last stop on the Nottingham ghost tour. Inside the cellar, there is a well that is said to be home to a pirate who fell down it while hiding from the authorities. There is also a flower seller called Rosie who was struck down by a carriage in the pub's courtyard and was taken down into the caves to keep her cool where she, unfortunately, passed away. After this point, customers started to complain that they were being scratched by what they believed to be a small child until the current landlord took a doll into the basement and left it there for Rosie. Aside from this, there has also been a highwayman seen drinking at the bar, a legion of Roman Soldiers seen marching through the pub and the mysterious case of three landlords, all called John, that died in the property.
Address: Hounds Gate, Nottingham NG1 7AA
Coco Tang Club
Now an oriental cafe and cocktail bar, the Coco Tang was once the Hippo Club. While this was in operation, staff claimed to have seen phantom cavaliers and other dark figures moving around the dance floor and some patrons have even felt invisible hands touching their bodies.
Address: 8 Byard Ln, Nottingham NG1 2GJ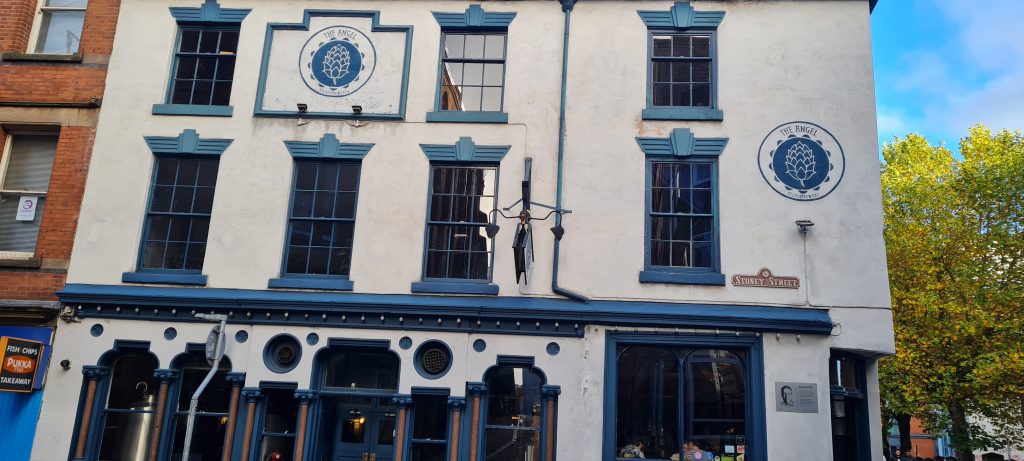 The Angel Microbrewery
The Angel Microbrewery is a Nottingham pub that has been around since the 1600s under various different names. They now have their own microbrewery (hence the name) which produces cask beer. In the past, the Angel has been a chapel, a brothel and a venue for heavy metal bands. The microbrewery still hosts live gigs in the chapel on the first floor. There have been several deaths occur at the Angel Microbrewery including two murders, that of a policeman and a prostitute. It is said that the building is still haunted by the prostitute to this day.
Address: 7 Stoney St, Nottingham NG1 1LG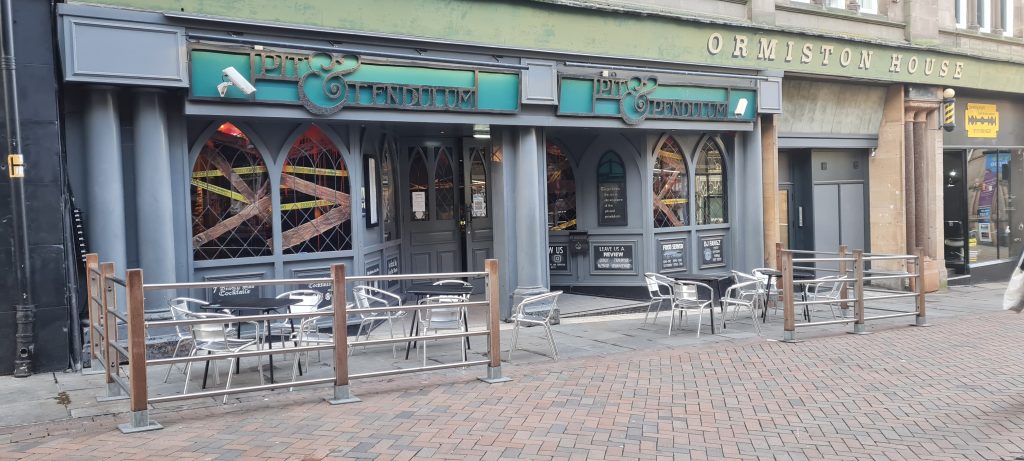 Pit and Pendulum
Pit and Pendulum is a horror/gothic themed bar most well known for it's seven deadly sin cocktails but it also has it's own resident ghosts. Shadowy figures have been spotted sitting in the downstairs area, voices whisper in the men's bathroom and staff have calimed to have been prodded by invisible fingers.
Address: 17 Victoria St, Nottingham NG1 2EW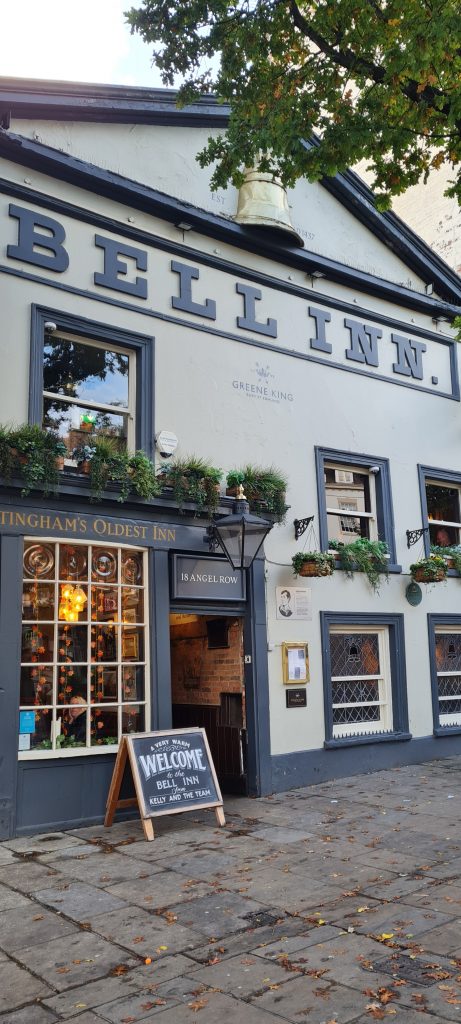 The Bell Inn
The Bell Inn is another of Nottingham's pubs claiming to be the oldest in the country and it also has its fair share of spooks and spirits. Robert Jackson, a former pub landlord is said to walk through the bar, two ghostly patrons sit at a table before disappearing, a female phantom calls the lady's toilets home and a medieval jester hangs around outside the entrance.
Address: 18 Angel Row, Nottingham NG1 6HL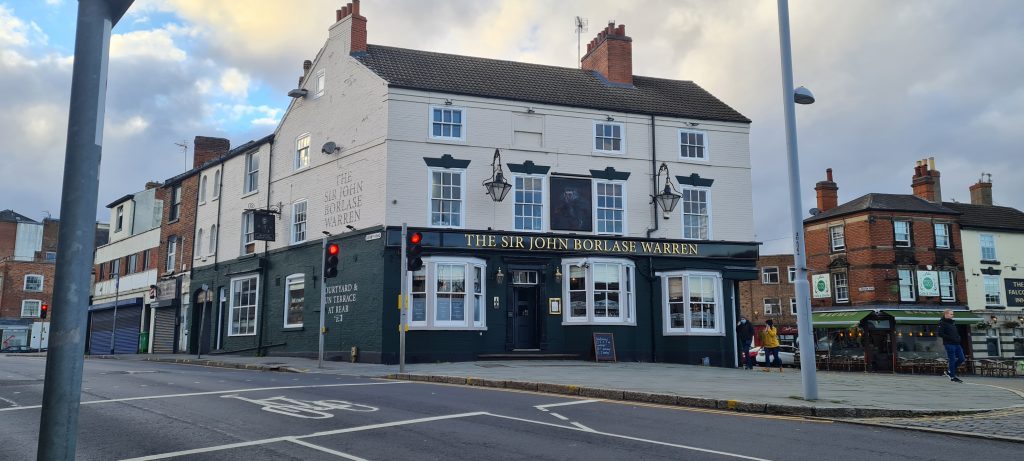 Sir John Borlase Warren
Sir John Borlase Warren is a little further away than the other pubs so you may want to skip this one if you're doing the full Nottingham spirit tour but if you don't mind a bit of a walk (around 15 minutes from the Bell Inn), then it is well worth the visit. Some people say that Sir John Borlase Warren has one of the best beer gardens in Nottingham. It is also home to a mystery male phantom who likes to turn beer pumps in the cellar on and off.
Address: 1 Ilkeston Rd, Nottingham NG7 3GD