So if I haven't already told you, I'm going to Reykjavik in Iceland for my birthday, in January. I mean I've pretty much been shouting it from the rooftops since I booked the tickets so chances are you already know! But since it's for a special occasion and I've been wanting to go to Iceland for as long as I can remember, I really want to make it a particularly memorable holiday. We decided not to rent a car as I'm not a confident driver as it is and couldn't think of anything worse than driving in the winter, with not a lot of daylight hours in an unknown country. So instead, I started researching into the best day trips from Reykjavik that we could do. I really wanted to find unique, unforgettable places to visit which were easy to visit from a base in Reykjavik. Then I thought what better way to find bucket list worthy day trips from Reykjavik than to ask some wonderful travel bloggers who have been there themselves!
*Disclosure* This post may contain affiliate links. This means when you buy through the link, the Travel Fairies will receive a small commission at no extra cost to yourself.
So without further ado, here are some of the day trips from Reykjavik that you should not miss on your next trip to Iceland!

Visit one of the Best Waterfalls in Iceland at Seljalandsfoss
Located 1.5 hours southeast of Reykjavik you will find arguably one of the most stunning waterfalls in all of Iceland.
Seljalandsfoss
is a 60 meter high waterfall located right off the road. It's perhaps a 200 meter walk from the parking lot so it doesn't require a lot of effort or a hike or anything to visit it which makes it super accessible to everybody. The waterfall comes down the side of a large mountain/cliff and is surrounded by grass on the non-cliff side. Because of the way the waterfalls you'll often time see a rainbow in front of the falls which of course makes the falls even more stunning!
While you could stay on the grassy hill in front of the falls and take it all in you definitely shouldn't miss out on walking behind the waterfall! There's a pathway that goes all the way behind the falls. A portion of the walk behind the hill is with stairs and there is a railing but that part of the walk is not accessible. Fair warning that the behind the falls area gets super muddy so be careful with what shoes you wear if you opt to walk behind the falls
By Liliane from My Toronto, My World. Read more about the waterfalls in Iceland here.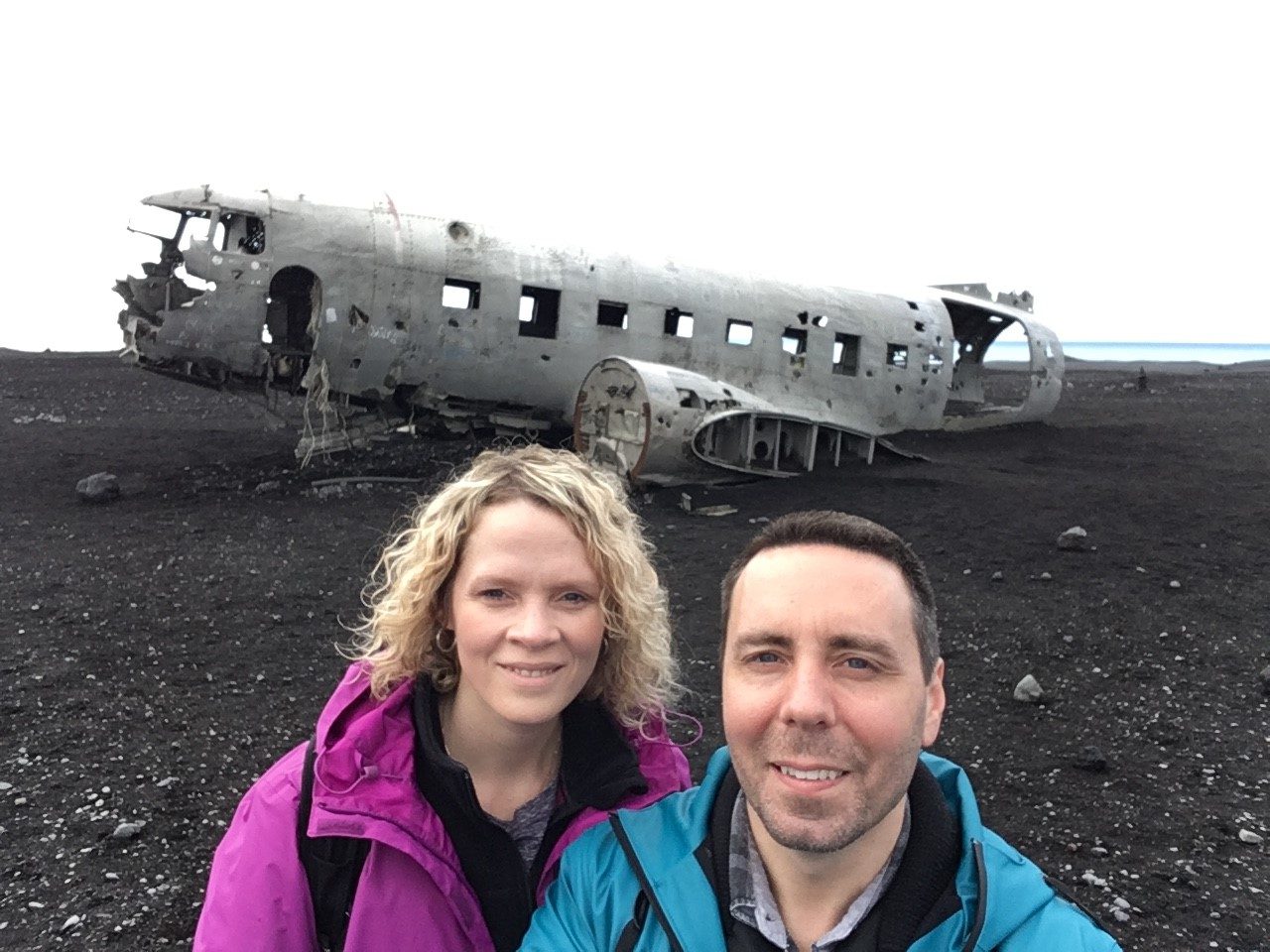 Visit the Sólheimasandur plane crash
Have you ever wondered what it would be like to traverse across another planet? Well if you are visiting Iceland, much of what you will see will seem 'other-worldly'! If you add the Sólheimasandur plane crash to your list of "must-see" spots for Southern Iceland, you will most definitely feel as though you are on another planet!
On November 21st, 1973 a US Navy DC plane ran out of fuel and crashed on the black sand beach of Sólheimasandur. Somehow and with much luck, thankfully everyone survived so this isn't a sad tale! The site has turned into a tourist attraction of sorts and in my opinion, it is worth the hike!. The sign upon arrival in the parking lot, just off the Ring Road, does warn that the walk in and back takes several hours and I believe this is so people can really consider, do I want to do this? The walk took us about 35 minutes each way and is just over 7 kilometers total. As you walk, it can be rocky and the earth all around you is black sand as far as the eye can see. It is amazing to look around and see almost nothing except the disappearing parking lot behind you!
The path is marked and it is suggested you stay within the markers to ensure you don't get lost although I feel it would be tough to get lost in such a wide open space but better safe than sorry! The plane is located down over a small hill with the ocean off in the distance behind it. The wreckage has deteriorated over the years and a bit of graffiti covers spots of the plane. You can peek inside and see the wires of the once existing cockpit and also where the seats of the plane once were. It is literally a shell of its former self. It is a great spot for selfies and pictures in general, the wreckage and the surrounding landscape is something you won't see often!
Some people call the walk and plane itself an overrated stop in Southern Iceland but we found it an interesting journey and a site that wasn't duplicated anywhere throughout this amazing country!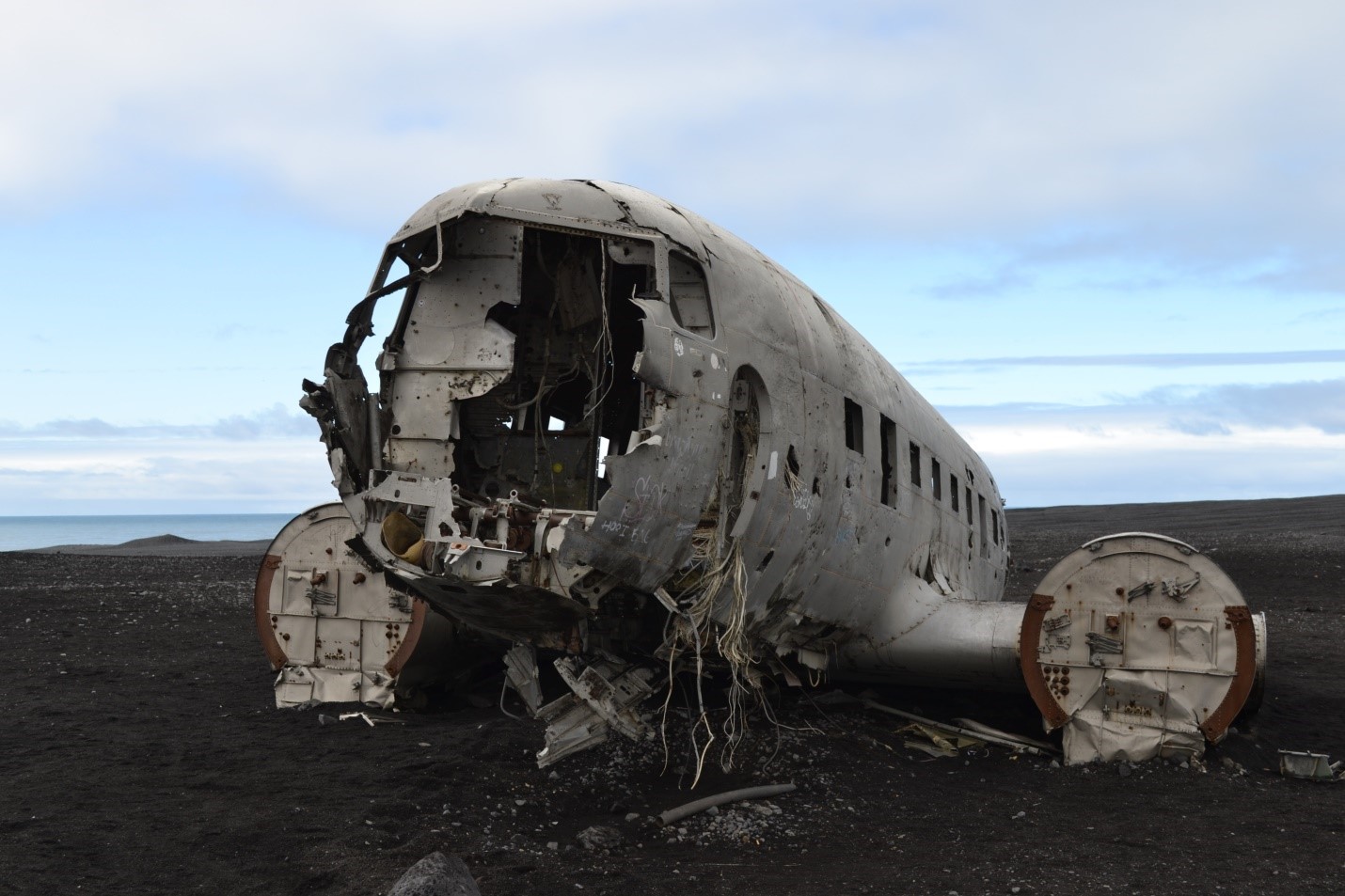 By Meggan from Let's get Tripsy. Read more about her time in Iceland here and follow her adventures on Instagram.
Drink from the Ground at the Olkelda Mineral Spring
The water in Iceland is so pure, in some places you can drink straight from the ground. Pristine, unfiltered, refreshing water that is rumored to have healing benefits. One such spring is the Olkelda mineral spring, located on Snaefellsness Peninsula, exactly 2 hours from Reykjavik.
This particular mineral spring is located on the Olkelda farm. If you didn't know it existed, you'd probably drive right by it. There's a large sign detailing the mineral properties of the water. Add some krona to the donation box and pump the the water from the earth. The spring is carbonated, so expect the water to taste a little like nickel-flavored soda.
Pro Tip: Bring an empty water bottle. Fill 'er up and enjoy for the next few hours on your road trip.
This is a "must see" place to add to your Iceland itinerary because most visitors miss it. Plus, you're supporting a local farm and getting a direct taste of Iceland.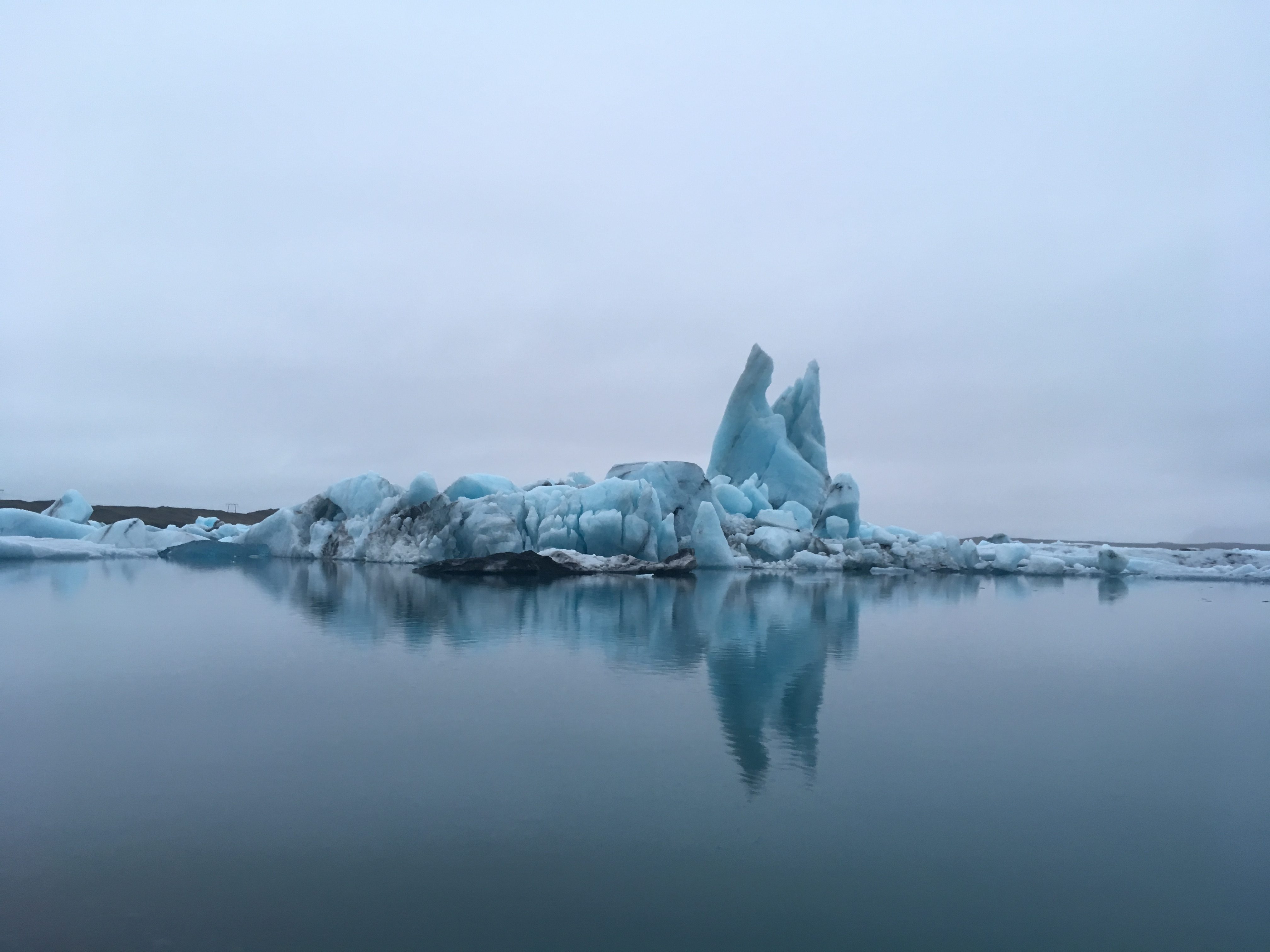 See the Jökulsárlón Glacier Lagoon
The Jökulsárlón Glacier Lagoon is a gorgeous sight to see in southern Iceland. It's located about 5 hours south of Reykjavik, but there are so many lovely sights on the way and it's such a beautiful place, the drive is well worth it. On your way there you can admire at least a dozen big and small waterfalls, a black sand beach, a moss-covered field of volcanic rock, and hike on an actual glacier. Then at Jökulsárlón, you can easily spend an hour taking photos. At Jökulsárlón glacier pieces break off the nearby glacier and cover the still lagoon in gigantic floating chunks of ice that slowly melt and drift out towards the open ocean. One of my favorite things about the glacier lagoon is that it looks different every single day that you visit due to the melting effect. We stopped at the glacier lagoon two days in a row while on our tour and were lucky to catch this unique glacier, really a piece of nature's artwork on camera. While you wander the shore of the glacier lagoon you can also see seals playing in the water. They are fast and tricky to catch on camera, but it's fun to see them in their natural habitat. Then as the pieces of ice drift out into the ocean the smaller chunks of ice are swept back onto the nearby black sand beach creating the lovely and Instagram worthy Diamond Beach.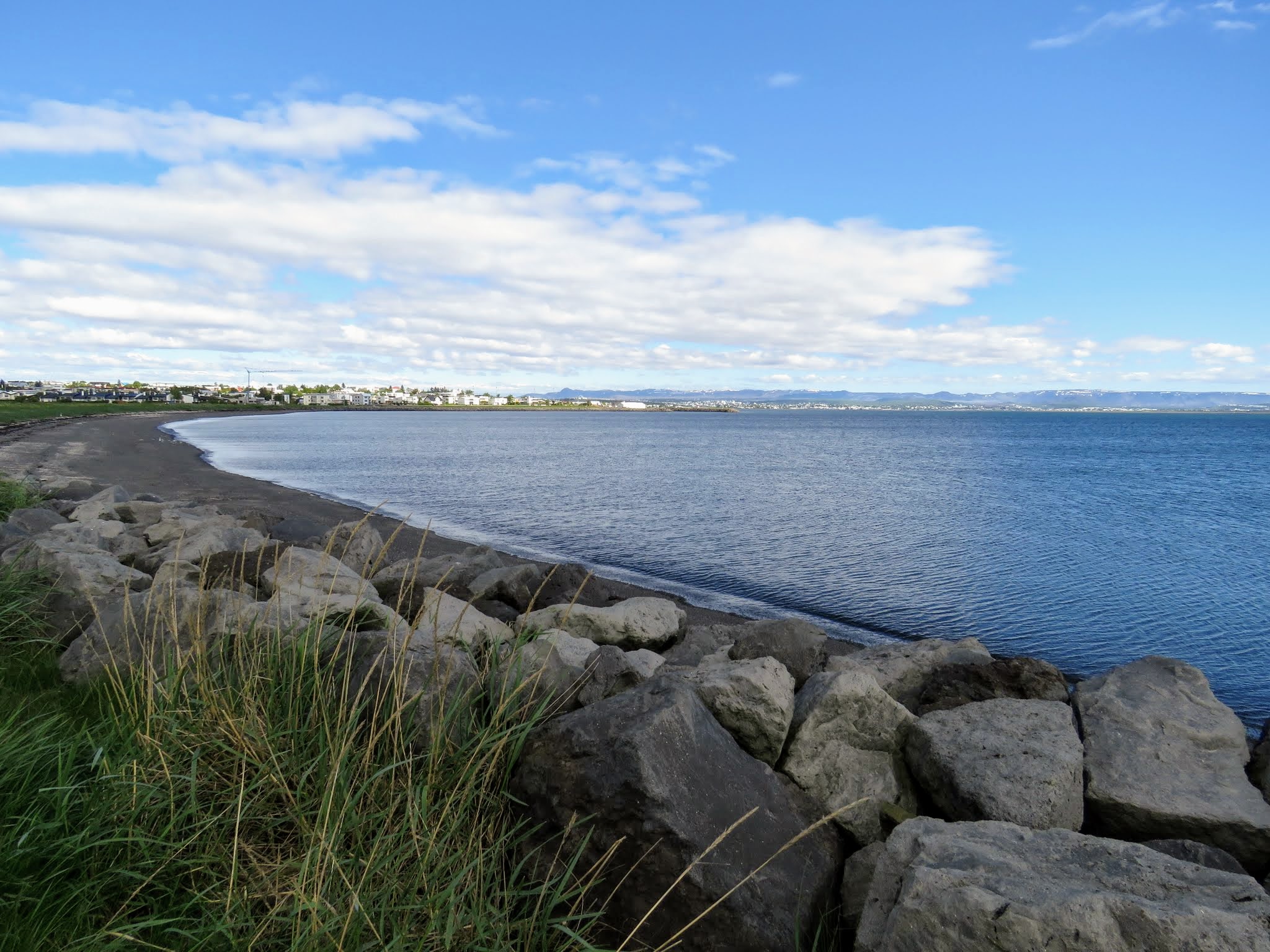 Visit the Seltjarnarnes Peninsula
So often, people assume that you have to drive to see anything interesting beyond Reykjavik in Iceland. However, the impressive Seltjarnarnes Peninsula is just an hour's walk from the heart of the city of Reykjavik. Explore varied coastal views as you hike your way around Seltjarnarnes. Discover the tranquil and sheltered south coast before bracing yourself for the windswept and rocky western and northern shores. Seltjarnarnes is an ideal spot to do some bird watching within the city limits and you can step out of the wind and into a hide at Bakkatjörn Nature Reserve to photograph eider ducks, whooping swans, and other unique birds on the lake at the center of this wildfowl reserve. Take time to admire Grótta Lighthouse. It appears that you can walk out to this island off the coast of Reykjavik at certain times of year at low tide. The lighthouse island also doubles as a sanctuary for nesting birds and is sometimes off limits to hikers. If you do a full lap of the Seltjarnarnes Peninsula you'll be rewarded with beautiful views of the Reykjavik skyline from the northern side. If your legs are tired from the walk or if the weather takes a colder turn, use the Reykjavik city card to ride public transportation to return back to Reykjavik's city center.
By Jennifer (aka Dr. J) from Sidewalk Safari. You can follow her adventures on Twitter.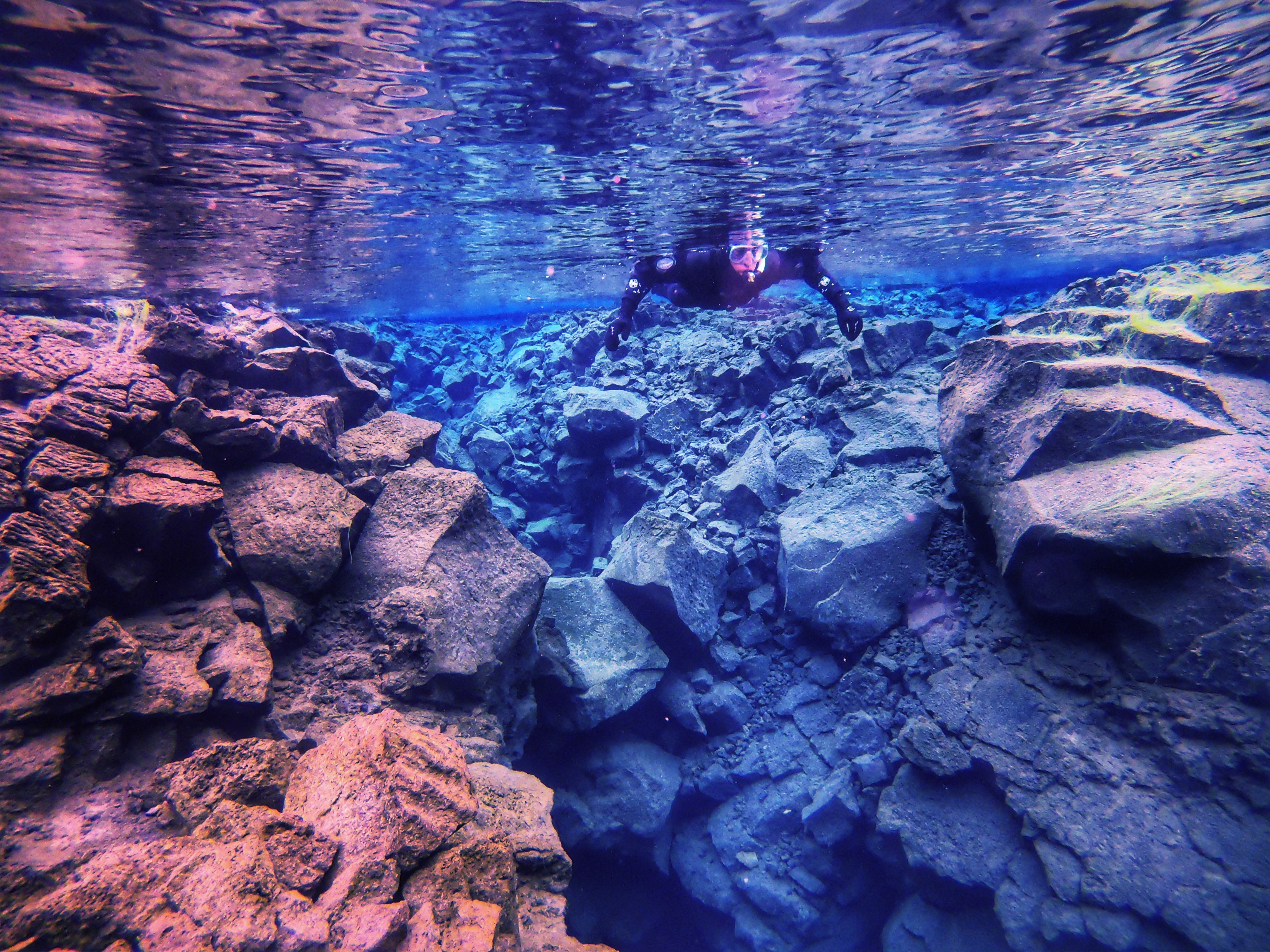 Snorkel the Silfra Fissure
Iceland is one of those amazing places where there is just an infinite list of exciting things to see and do while there. It's pretty hard to trim that long list down if you're not working with a lot of time, but there are some places that are not to be missed. Snorkeling or diving the Silfra Fissure is one of them!
The Silfra Fissure has a few unique situations that make it special. What it's the most known for is being "between two continental plates." It happens to be in a water-filled ravine between the ever-expanding gap between the North American and Eurasian tectonic plates. When's the last time you were between two tectonic plates?
The second biggest unique oddity is that it is made of glacial runoff, so it maintains its brisk temperature year round. Don't worry, no matter when you go, you'd be wearing a dry suit to keep you dry and comfortable.
It's truly a once in a lifetime experience. If you're interested in learning more about the Silfra Snorkeling experience and what to expect, please click to read more!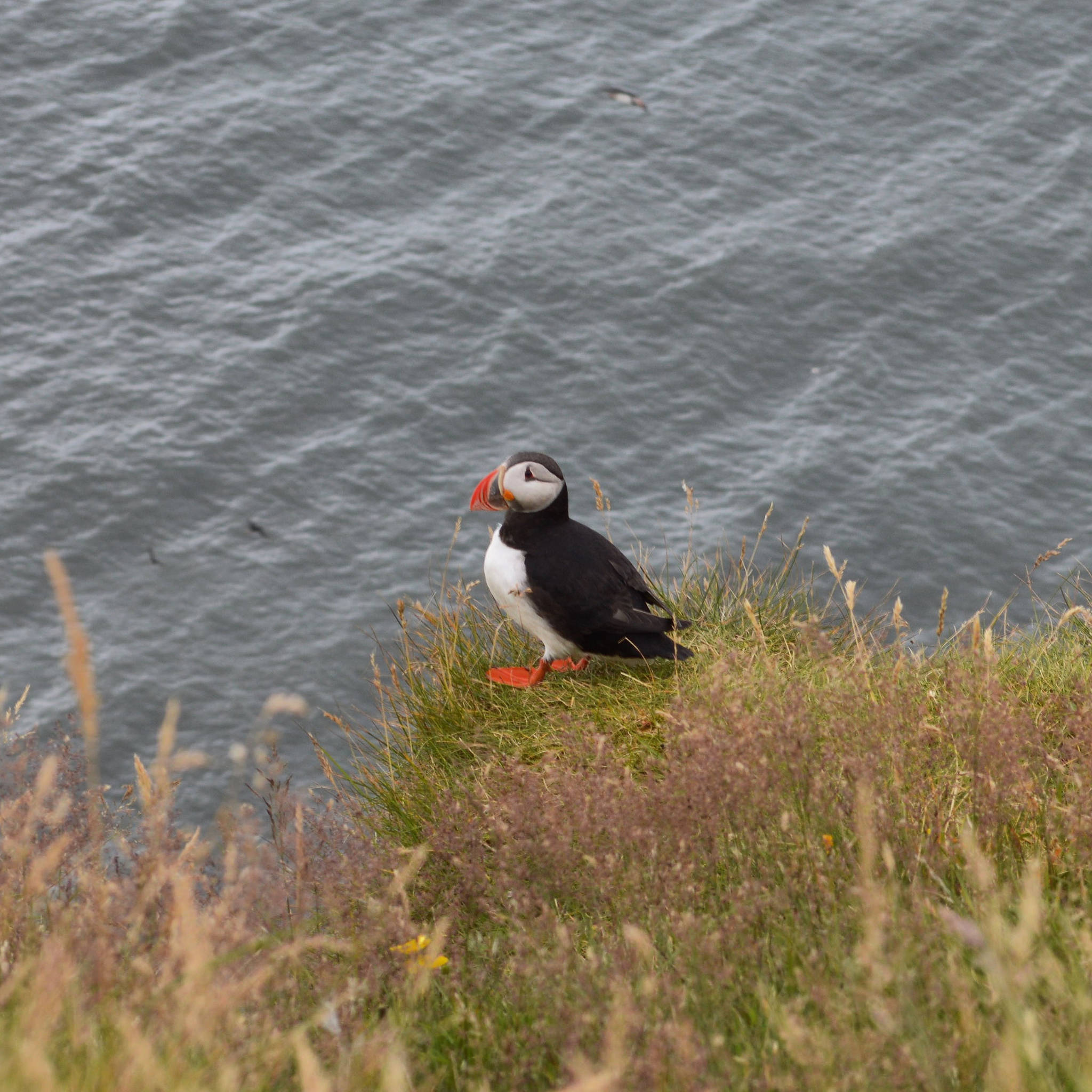 See Puffins in Vik
A 2.5 h drive from Reykjavik will bring you to Vik, a small coastal village on the South Coast of Iceland. Vik is especially known for the black-sand beach Reynisfjara which is only a short drive away.
A lot less known is a walk on the cliffs starting from Vik. It is a relatively short hike but with a steep start. At the top, you have a magnificent view over the sea, Reynisfjara and Reynisdrangar. The latter are majestic rock formations that shoot out of the ocean. These pillars are also seen in Season 7 of Game of Thrones, at Eastwatch by the Sea.
You will not encounter a lot of people during this hike, but, like in the whole of Iceland, you will have the company of some sheep. At the top of the cliffs, you can often spot puffins. It is fascinating to see how they fly away from the cliffs and then come back. You can watch them for hours.
By Sharon from Travel Eat Enjoy Repeat. You can read more about her trip to Iceland here and follow her adventures on Instagram.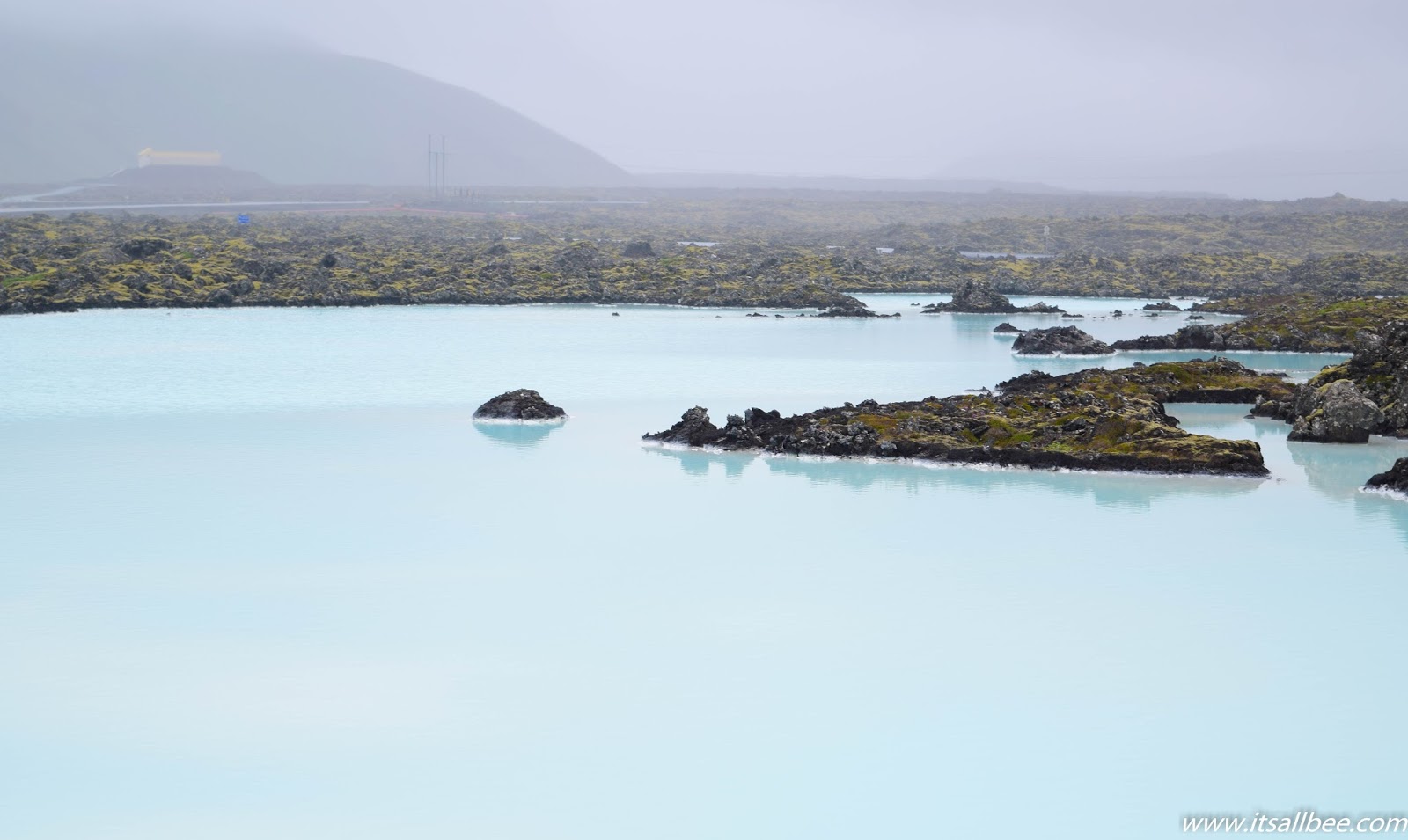 Bathe in the Blue Lagoon
Among the waterfalls, glaciers and tectonic plate tours and activities lies one unmissable activity, a visit to the Blue Lagoon. The Blue Lagoon is Iceland's man-made geothermal-mineral rich outdoor spa pool. Whether you are in Iceland for a long stay or a layover, a good soaking in the relaxing and cozy water of the Blue Lagoon is totally worth every penny to wash away all of life stresses. There are places that are usually hyped up and when you get there, it is a pure and utter disappointment. That was is not the case with the Blue Lagoon. The water is warm and inviting, you can easily find a quite corner for you and friends or that special someone(no funny business as there are security walking around), there are outdoor bars to grab a drink and you can also book additional add-ons like massages.
In my opinion a good soak up in the pool is enough to melt away any tension you may hold in your body. I would definitely recommend leaving this to the end of your trip if you are in Iceland for longer than a layover. Allocate at least 4 hours because you will definitely loose track of time as you chill and mingle around the different areas of the outdoor pools. I would also highly recommend exploring the surrounding outside before you head into the Blue Lagoon as the outdoors are just as interesting. The scenery is very dramatic with all the steam oozing from the Blue Pools and offer perfect opportunity to take a couple of pictures without too many people in your shot.
By Bianca from It's All Bee. Read more about her time in Iceland here and follow her on Instagram.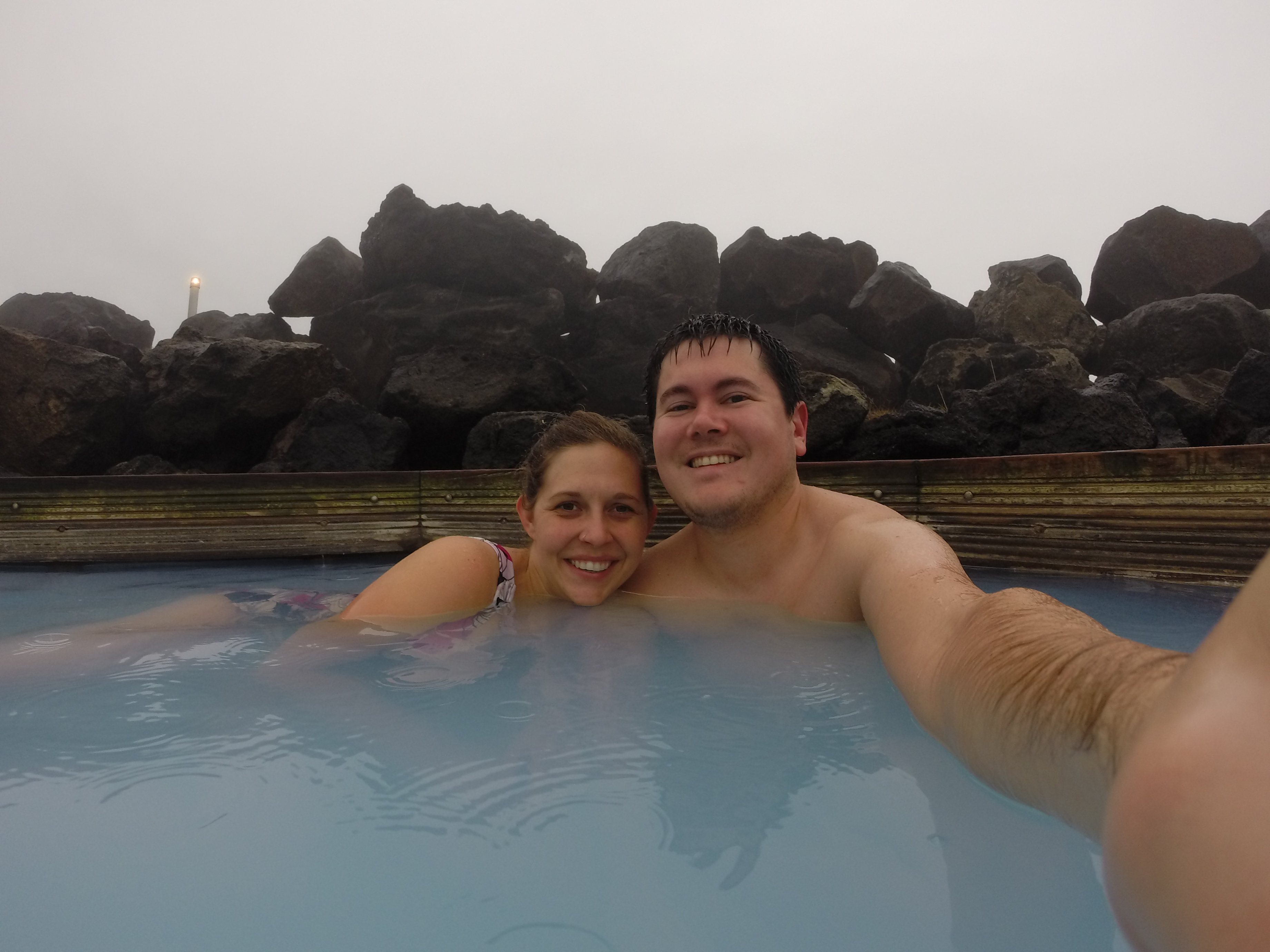 Visit one of the Lesser known Hot Springs.
Most people have the Blue Lagoon high on the top of their bucket list for things to do in Iceland, but the reality is that while it is pretty darn amazing, one of the great appeals is the proximity to Reykavic. And unfortunately, with that also comes a feeling of mass tourism when visiting.
If you have a bit more time and are exploring more of amazing Iceland, then either skip the "Blue Lagoon" or just add the Myvatn Natur Baths and Lagoon to the top of of your list.
What you'll experience is much of the same as the Blue Lagoon. You'll get…..well, beautiful, mystical blue, thermal waters, stellar views out over the island and all the same amenities as you would at the more famous lagoon. However, while still on the tourist maps, what you'll miss are the hoards of tourists and instead, get a much less crowded, more authentic Icelandic thermal bath experience! Plus, you'll be rewarded with phenomenal views on your drive and if you are lucky and get there in the evening, maybe even see the other-wordly Aurora Borealis while soaking away all your troubles!
If this post has got you wanting to join me in visiting Iceland, visit Skyscanner now to compare flight prices to Reykjavik. Skyscanner allows you to check prices from multiple airports, airlines and with flexible dates.
Have you been to any of the places listed above? Or are we missing some must-see day trips from Reykjavik? Let us know in the comments! I'm sure I will be writing a lot more about Iceland before and after our trip so follow our adventures by subscribing to our mailing list and we'll let you know when they're up. And if you like it? Pin it!