You may have heard recently about the horrendous Bush fires that have been ravaging Australia and that might have put you off visiting the country. However, I would urge you to rethink your plans. Not only are many places throughout the country not affected by the fires (the place is absolutely huge) but they actually could really do with the extra business right now. Now I'm not saying to head to the places that are still on fire but heading to other areas can bring those much needed tourist dollars to the local economy. Melbourne is one of those places that is not greatly affected by the fires and right now is actually the best time of year to visit. I'd recommend spending at least 3 days in Melbourne.
Melbourne is known as the England of Australia since the weather can be so crazy and unpredictable. Often all four seasons can happen in one day! It's also a lot cooler than somewhere like Sydney or Cairns so it's a great idea to visit in the summer. When I was studying abroad in Sydney, me and two other international students flew down to Melbourne in the autumn and it was actually quite chilly.
Day 1 – Explore Melbourne and visit the Old Melbourne Gaol
When we arrived at Melbourne airport, we caught the bus into the city centre then got a Myki Card each. These are transport cards, very similar to the Oyster Card in London or the Opal Card in Sydney, where you can preload an amount of money onto them for use on public transport. There is no other payment option for using the trains and trams around the city so I recommend getting one of these as soon as you get to Melbourne. If you're only wanting to use the trams there is a free tram zone in the centre of the city which you won't need a ticket for at all.
From here we headed to our accommodation at the Melbourne Central YHA. I haven't stayed anywhere else in Melbourne so can't compare but I would happily recommend the Melbourne Central YHA if you're traveling on a budget. The room wasn't the nicest I've ever seen but it was clean and comfortable and we could get a 3 person dorm room which was the perfect size for us. It was also a great location for exploring Melbourne over 3 days and had a domino's pizza shop just across the road! If you don't fancy pizza every day, there is also a kitchen in the hostel and a comfortable sitting/dining area.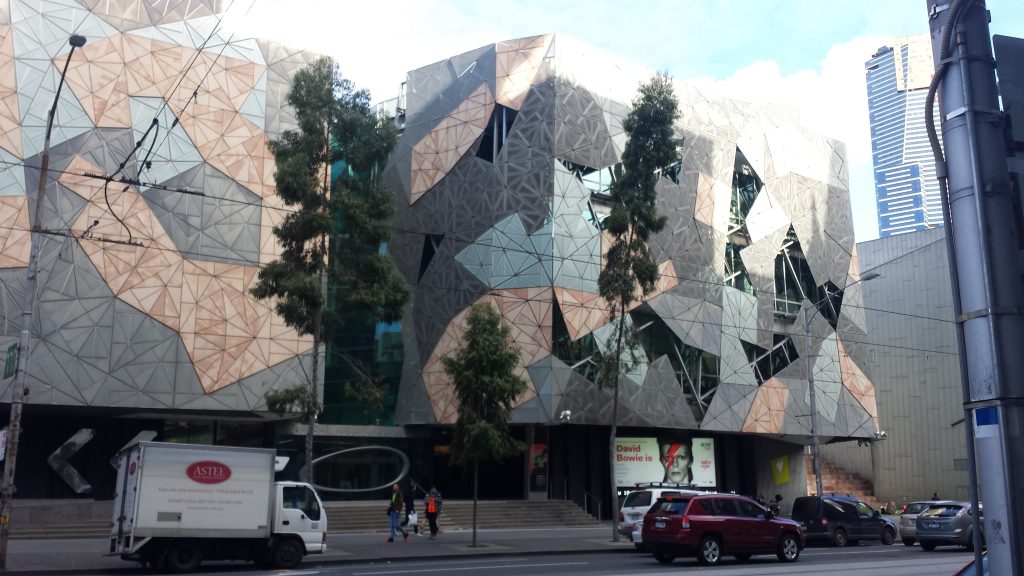 After checking in, it was time to see some of the city. Before we went, we had each ordered an iVenture card with 2-day trips and one attraction included which were sent in the post to us. The iVenture cards can be found in lots of different cities and allow you either to visit a certain number of attractions or visit unlimited attractions over a certain amount of time. Unfortunately, some idiot (ie. Me) forgot to bring their card with them so we had to head to the tourist desk, which used to be located at Federation Square near Flinders Street Station, to pick up a new one before we could do anything. If you need to visit a visitor information centre you will now find them at Fitzroy Gardens, Bourke Street or Town Hall. Luckily, they were super nice about it and we were easily able to get a new card.
Since we were already in the area, we used this time to look around at some of the different artworks in the city. Melbourne is considered Australia's city of art and we were told that every company in the city has to donate money towards an art project. To get around paying the money out, many places become an art piece themselves. The buildings become interesting shapes, colours and designs and it creates this cityscape that I have never seen anything like in the world. Every building is completely unique and one of a kind. Some of the most interesting buildings to see are Flinders Street Station, Melbourne Central, City Baths, Eureka Tower, Manchester Unity Building and Federation Square.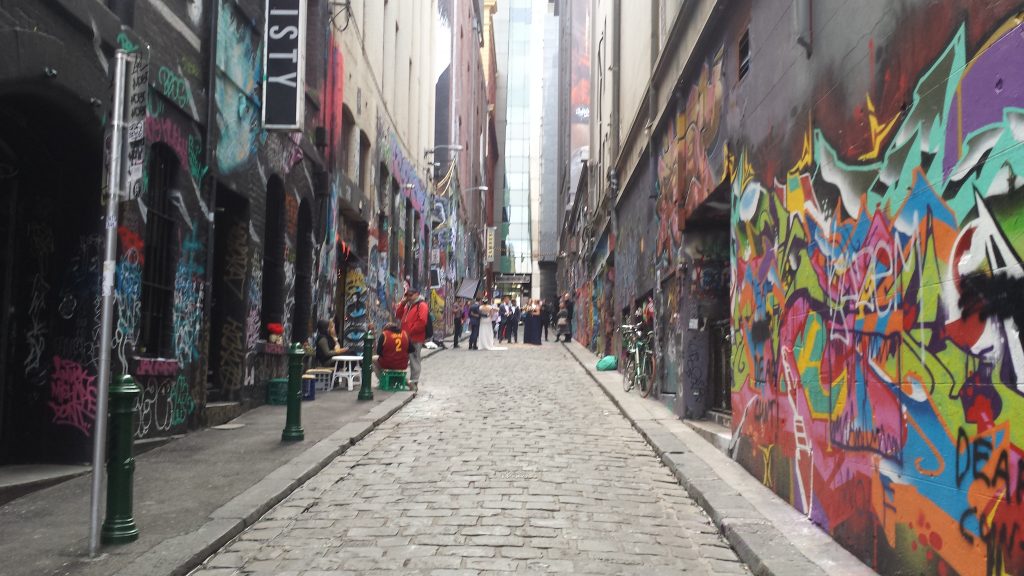 The other thing that Melbourne is well known for in this respect is street art. Street Art is legal in Melbourne as long as proper permission is granted so of course, every artist in the city wants to leave their mark here. There is an ever-changing landscape of street art as one piece is painted over another. The best place to see this is at Hosier Lane and Rutledge Lane although be prepared to fight off the tourists or get there very early if you want a perfect shot. When we were there, someone was even having their wedding photos taken down this street.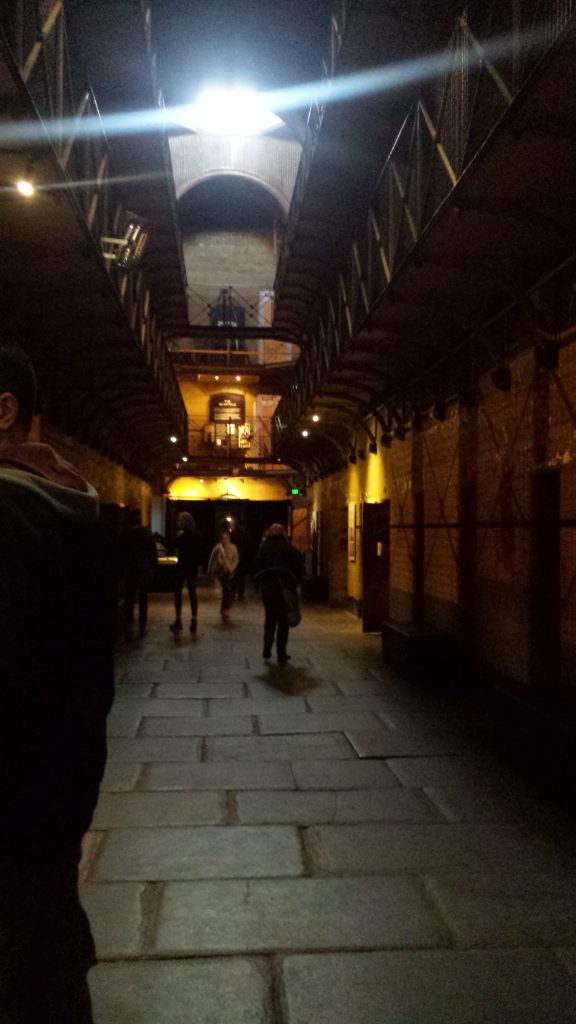 With our IVenture cards, we could pick one attraction in the city. There are almost 30 options to choose from including sightseeing buses, several zoos, the Eureka Skydeck and historical houses. We decided to use ours at the Old Melbourne Gaol. This was a really interesting place although a little creepy and was one of the highlights of my trip. It's perfect to visit around Halloween but even at other times of the year, it's still definitely worth checking out. On the way back to our hostel, we took a stroll down the Yarra River and watched the city light up as the sun went down.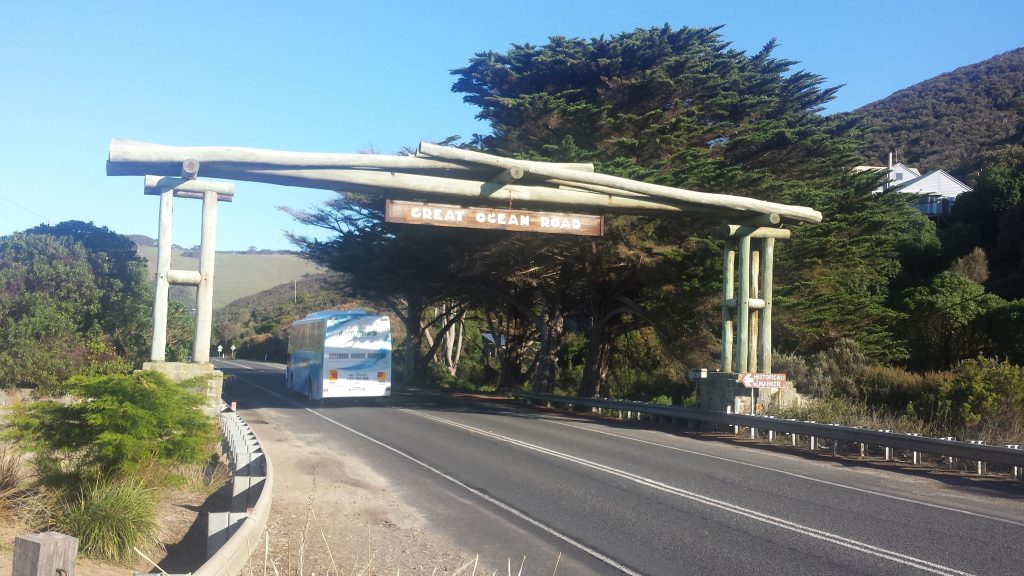 Day 2 – Drive the Great Ocean Road
On our second day in Melbourne, we went on one of the day trips that were included with the iVenture card. This was a day driving down the Great Ocean Road with Grayline. The Great Ocean Road is a heritage-listed highway on the South of the country and goes between Torquay, just South West of Melbourne, to Allansford. It was a guided coach trip with a local guide who spoke to us about all kinds of things along the route from history to art to nature. Stops included scenic viewpoints, beaches and small towns with the highlights of the trip being the 12 apostles and Loch Ard Gorge. It was a full day of driving and stops and we only headed back the way we had come after the sun went down. On the way home, the small tv screen in the bus showed a film called The Sapphires about four Australian sisters who were discovered by a talent agent and sent to Vietnam during the war to sing for the American troops.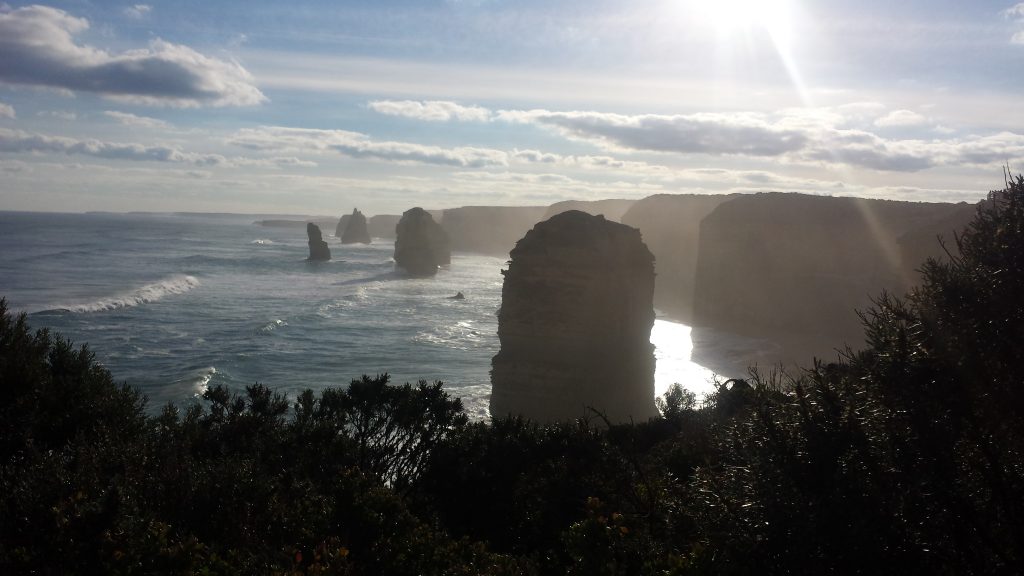 You can easily visit the Great Ocean Road without a tour group and it would probably be a bit better as you can go at your own pace and stop as often as you like. For us, we decided against this as it would mean renting a car which would be more expensive than the tour and none of us really fancied driving.
Day 3 – Shopping and Phillip's Island
The next morning we headed along the Yarra River to the DFO (Direct Factory Outlet) South Wharf to do some shopping. Another idiot (also me) had forgotten their bathing suit and we were heading straight on to Cairns after Melbourne. Off course, it was winter at the time so there were hardly any being sold but we thought they'd be cheaper there than in Cairns. I ended up with a mismatched top and bottom for a bikini since they were the only ones we could find that fit me! I'd still recommend checking out the DFO if you enjoy a bit of retail therapy as there were loads of shops for anything you might need or want at discounted prices. There was also a food court with different options to suit everyone.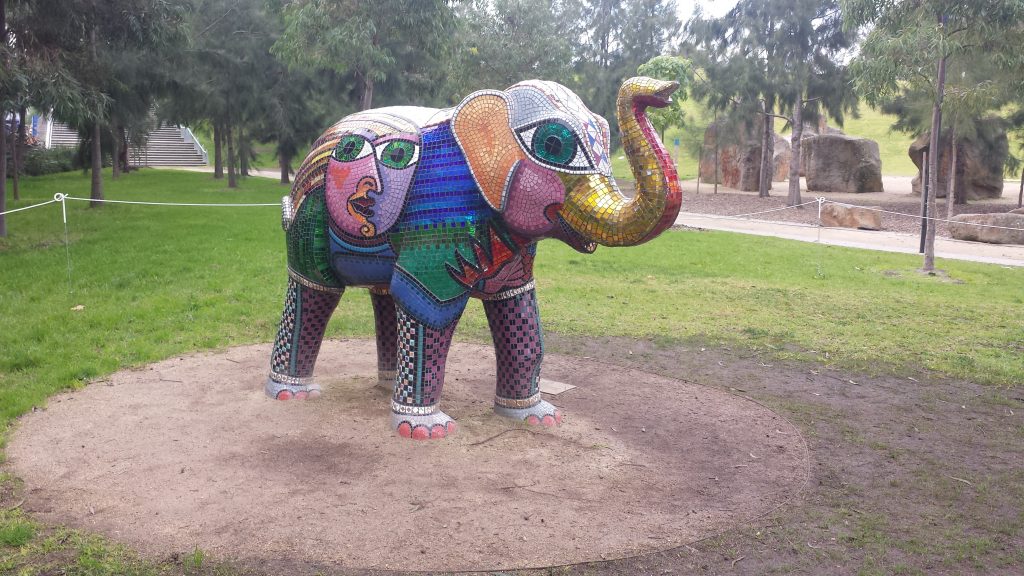 We had a bit of time to kill before our next day tour with the iVenture card so we went to the Birrang Marr, a park on the banks of the Yarra River near to the Melbourne Olympic Park as it was close to where the meeting spot was. It was full of colourful statues which were pretty cool to see and another reason why Melbourne is considered the city of art.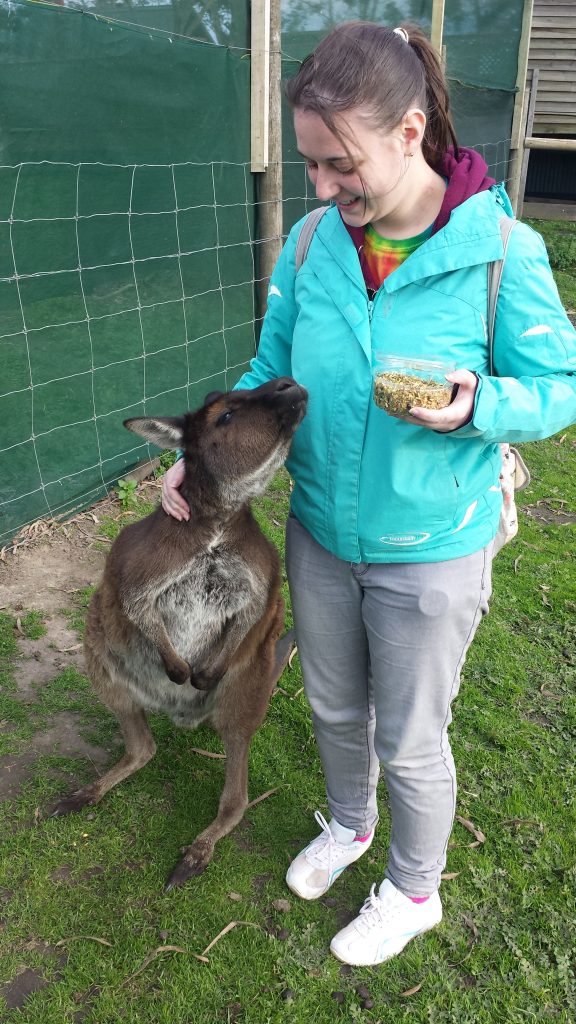 The second tour was more of a half-day tour since it didn't start until 1pm but it did last quite late instead. This tour was to Phillip's Island. Our first stop was Maru Koala and Animal Park, a little zoo which had a lot of native Australian animals and you could get up close and personal with the koalas and kangaroos. I think I even became friends with one of the kangaroos although maybe it just had something to do with the feed I had in my hands!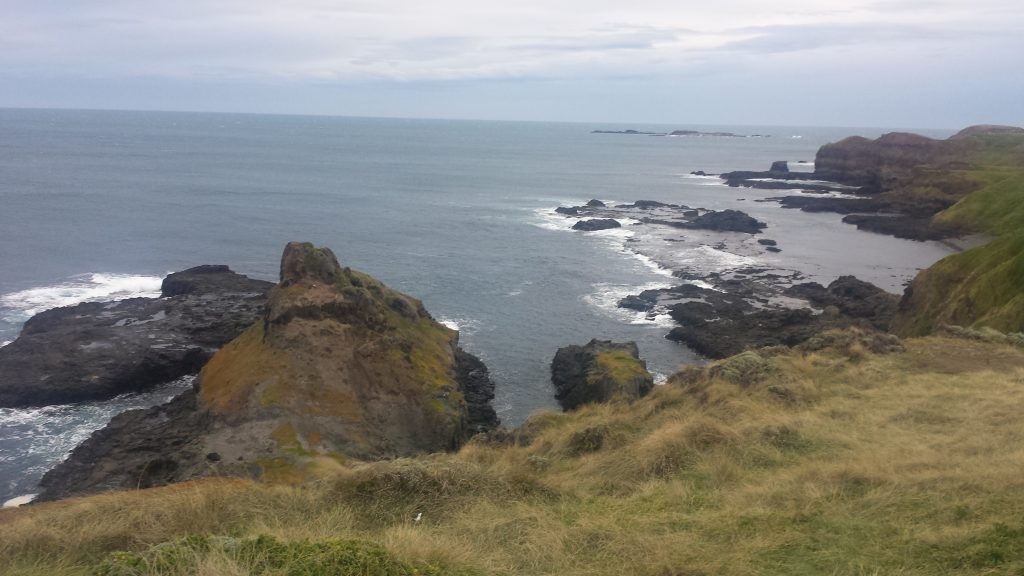 After this, the tour continued on to Phillip's Island where we drove around to see the island a little bit before stopping at the visitor centre for The Penguin Parade. Little Penguins are native to Australia and you will find them all over the country especially in Zoos and Aquariums. Every day they go out to fish in the ocean then every evening they return home to their nests which they dig underground. Unfortunately, their homes are being destroyed by cars, people and other animals going over their burrows and closing them up, sometimes even with the penguins still inside. The Penguin Parade provides a safe space for the little penguins by closing off areas and building nesting boxes for them. A wooden boardwalk has been built over the area between the beach and the nests so people can walk around and observe the penguins making their daily migration without disturbing them. A seating area has also been built next to the beach so you can watch as one by one the penguins return from the sea just as it gets dark. It was a really amazing thing to see and honestly probably the highlight of my trip to Melbourne so I highly recommend that you go see it.
By the time we got back to Melbourne, it was pretty late. We stayed 3 days and 3 nights and flew out early the next morning but if you're only staying 3 days and 2 nights you can still follow my Itinerary. Simply swap day 1 and day 3 and avoid forgetting everything you need for your trip to save you wasting so much time!