When you think of Dubai, you think of luxury and glamour. The fact that it is considered to be a very expensive city is true to an extent. But, if you want to plan your next vacation in Dubai and are worried that it will create a hole in your pocket, then don't worry. You can still do many things in Dubai on budget. Read on to know the top 12 budget things to do in Dubai.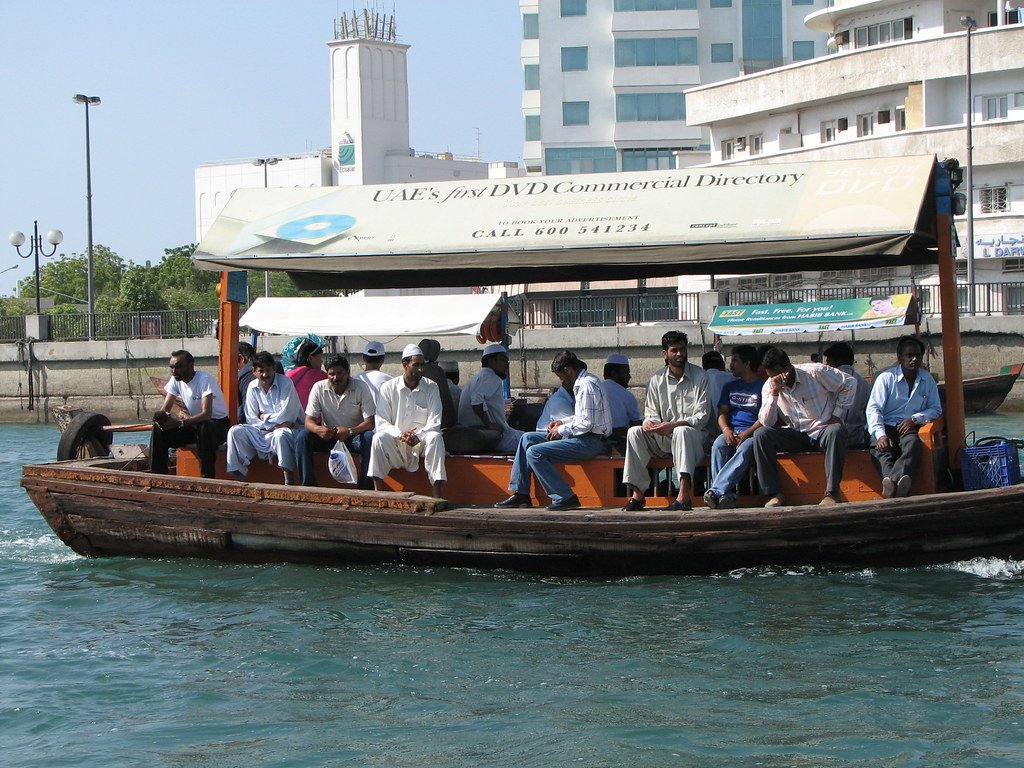 Dubai Creek and Abra Ride
This saltwater creek divides the city into two main areas Bur Dubai and Deira. Ride across the beautiful Dubai Creek on the 'Abra'. Abras are traditional wooden boats that were used as modes of transport in the earlier days. Take a step back into the past as you catch glimpses of traditional houses and minarets from the boat. The duration of the ride is around 10-15 minutes and costs just 1 AED per person. It is open from 5 am to midnight.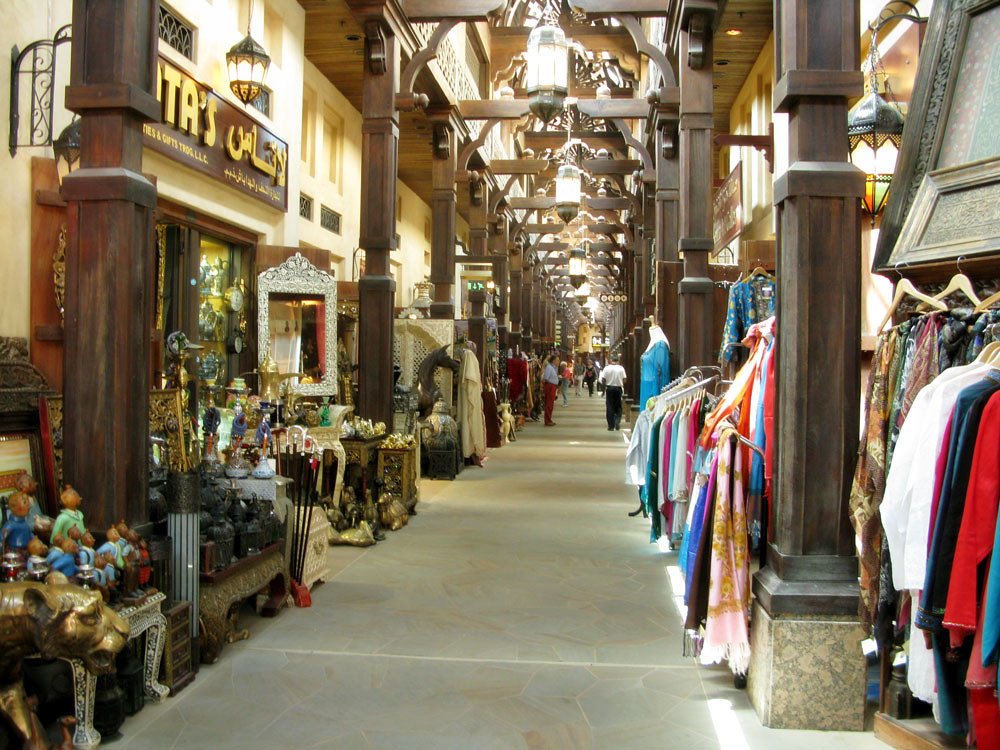 Visit the Souks
The Souks or traditional markets of Dubai sell everything from herbs, spices, organic dates, teas to essential oils and perfumes. Stroll down the narrow alleys and take a look at all the colorful shops. Plan a budget and spend your money accordingly to buy souvenirs or traditional Arabian garments and other trinkets. It is better to haggle with the shop owners to get the best prices. The Gold Souk houses hundreds of shops that sell diamonds, gold, and precious stones. Of all the souks, the Gold Souk and Spice Souk are extremely famous.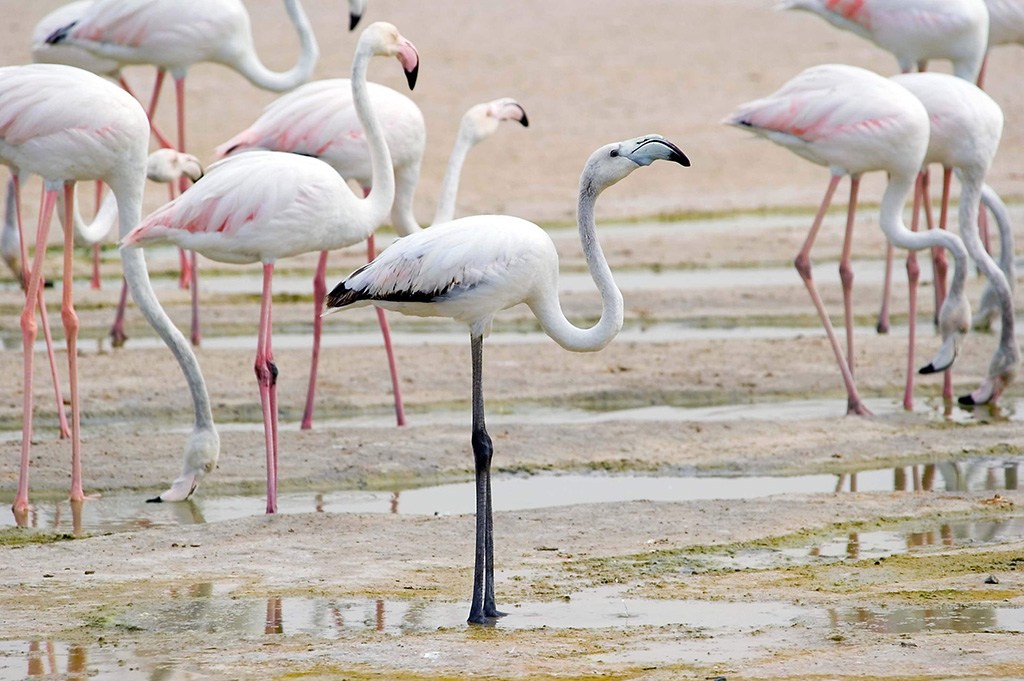 Ras Al Khor Wildlife Sanctuary
Located in the heart of Dubai, this wildlife sanctuary is a protected natural wetland reserve and a world heritage site. This sanctuary is home to more than 450 species of birds and more than 45 species of plants. There are three platforms, Mangrove Hide, Flamingo Hide, and Lagoon Hide that have binoculars for a closer view of the birds. You can see thousands of migratory birds such as Flamingos, Herons, Silverbills, and Snowy Plovers here and entry to this sanctuary is free.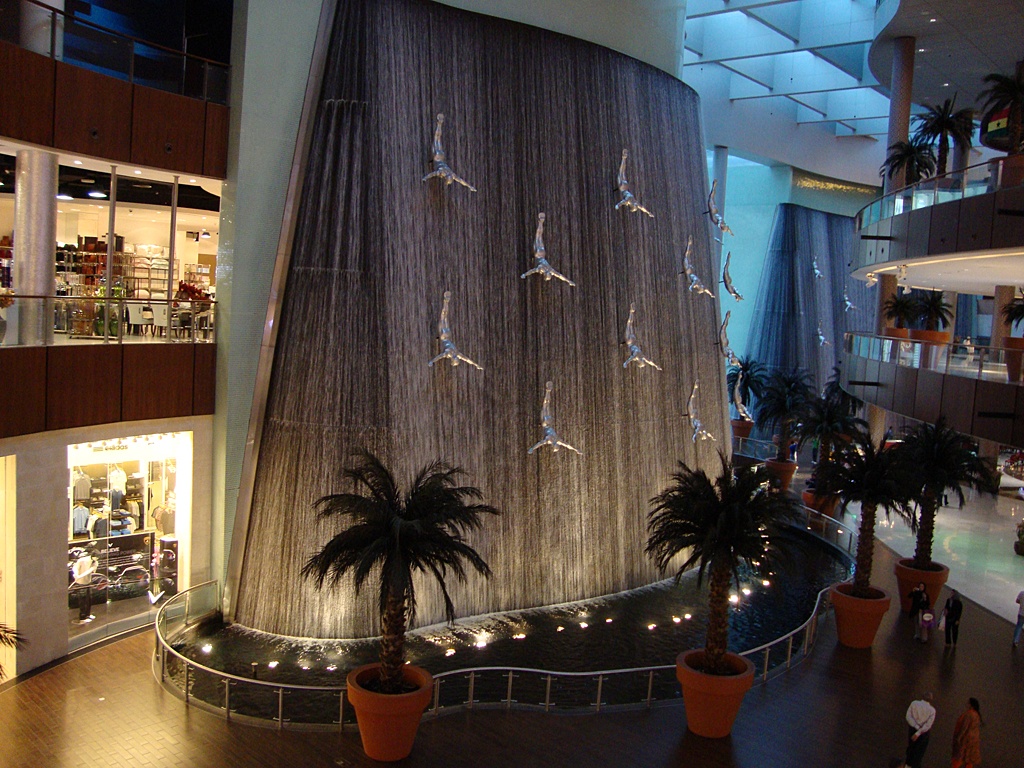 Dubai Mall
You must be wondering why a luxurious shopping mall is listed as a budget activity. Well, the entrance to the mall is free. And unless you indulge in some retail therapy that will surely burn a hole in your pocket, there are plenty of things to do here on a budget. You can spend an entire afternoon just walking around this majestic mall and doing some window shopping. You can also see the massive tank of Dubai Aquarium right at the entrance of the mall for free. Also, don't forget to click a picture with the Dubai Dino, the real fossil of a massive dinosaur. The breath-taking Human Waterfall featuring artistic fiberglass sculptures of human divers is also a famous attraction within the Dubai Mall.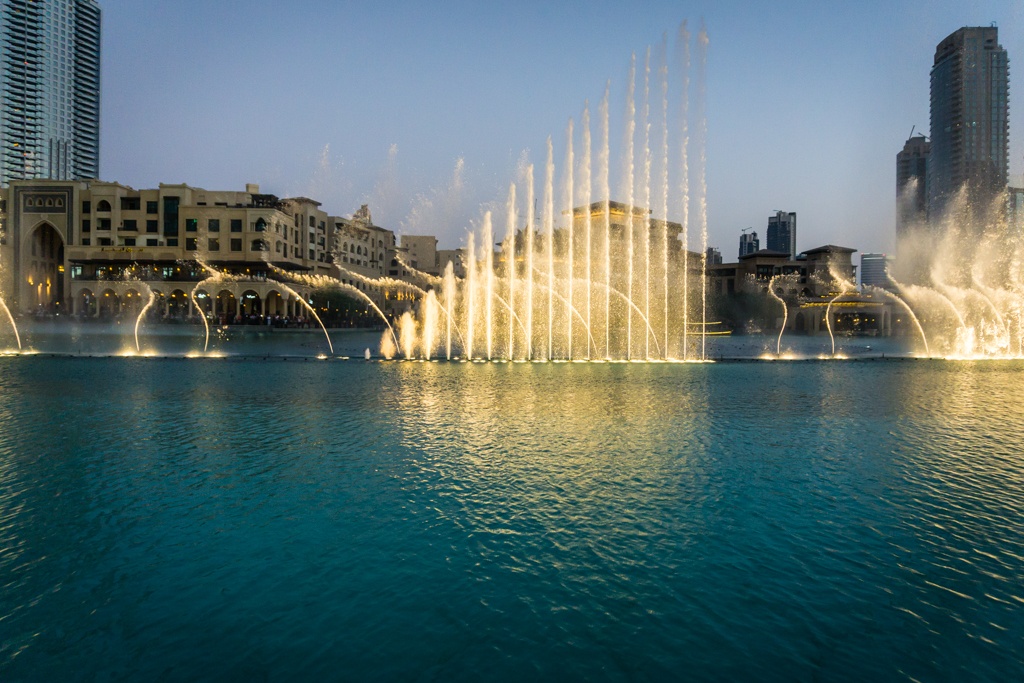 Dubai Fountain
Located right outside the Dubai Mall, this colorful water fountain is one of the largest in the world. They have shows every 30 minutes in the evenings. This choreographed water fountain shoots water as high as 500 feet and is designed by the creators of the famous Fountains of Bellagio in Las Vegas. This captivating water and light spectacle with Arabic and international music playing in the background looks fantastic in the evening lights.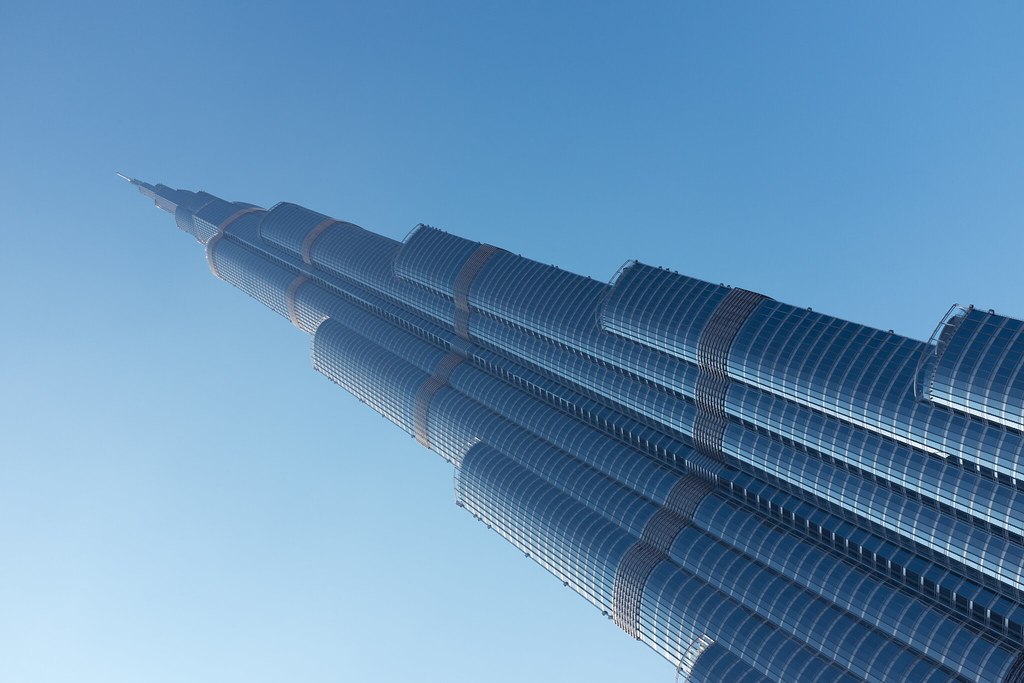 Burj Khalifa
Your trip to Dubai is not complete without a visit to the magnificent Burj Khalifa. You can get cheaper tickets for the Burj Khalifa Observation Deck when you book your tickets online in advance. The Burj Khalifa has more than 166 levels and the views from the 124th and 148th levels are breath-taking. You can get a birds-eye view of the Persian Gulf and the amazing Dubai skyline from the top.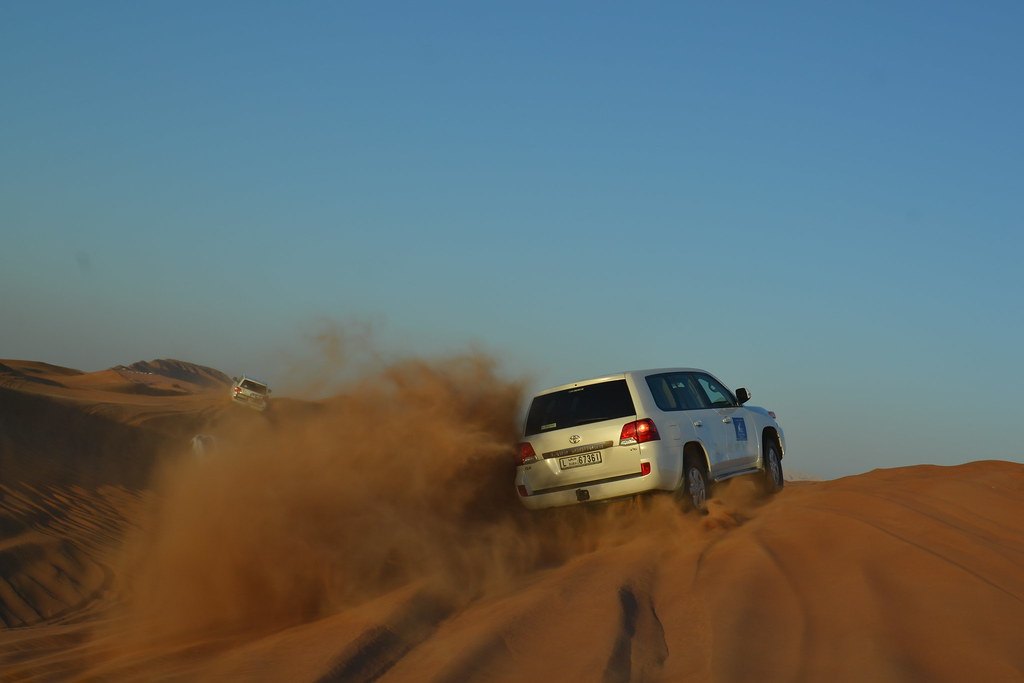 Desert Safari
The desert safari in Dubai starts from as little as 100 AED. There are various packages for desert safari, and you can book one based on your budget. Enjoy camel riding, and other activities such as sandboarding, quad biking, dune bashing on the golden sands. Watch a magical sunset from the desert and watch some amazing traditional performances such as Belly Dancing, Tanura Dance Show and Fire show. Enjoy a delectable BBQ dinner with a variety of Arabian and international fare.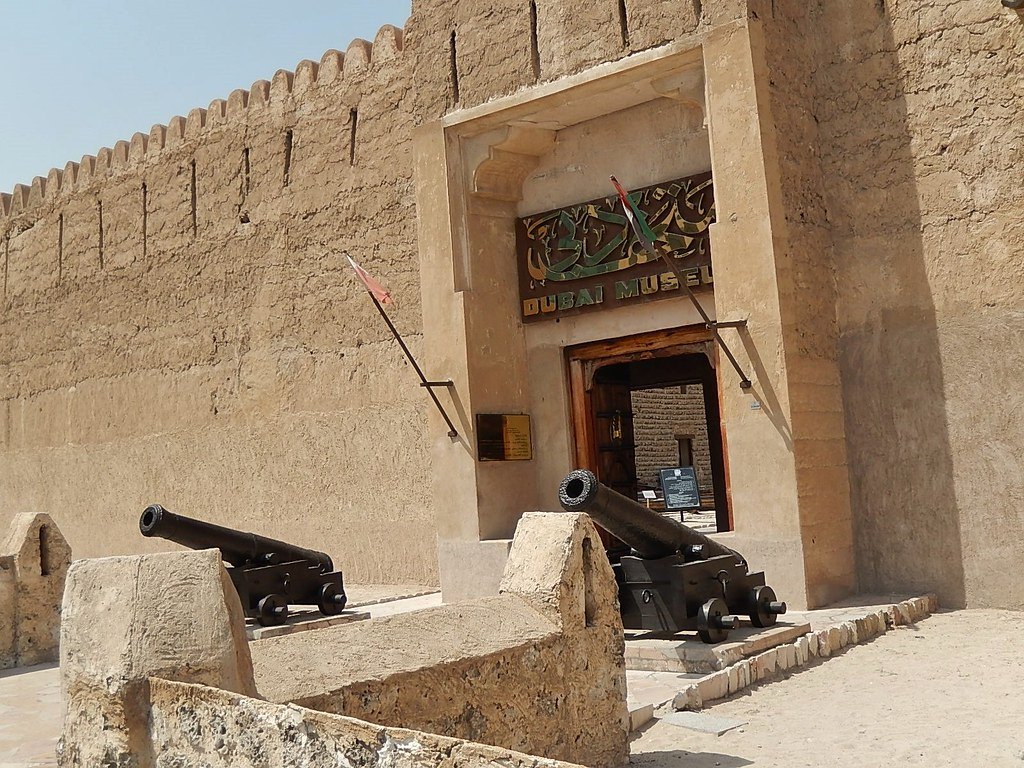 Dubai Museum
A visit to the Dubai Museum in the Al Fahidi Fort takes you back in time. It is believed to be the oldest existing building in the city. The fort was used to store weapons and other ammunition in the olden days. You can get a sneak peek of mosques, souks, historic local houses, deserts, and marine life while wandering through the galleries. You can also get some interesting information about pearl-diving in the region. There is a vast collection of old maps and videos that depict the rapid transformation of old Dubai to new Dubai.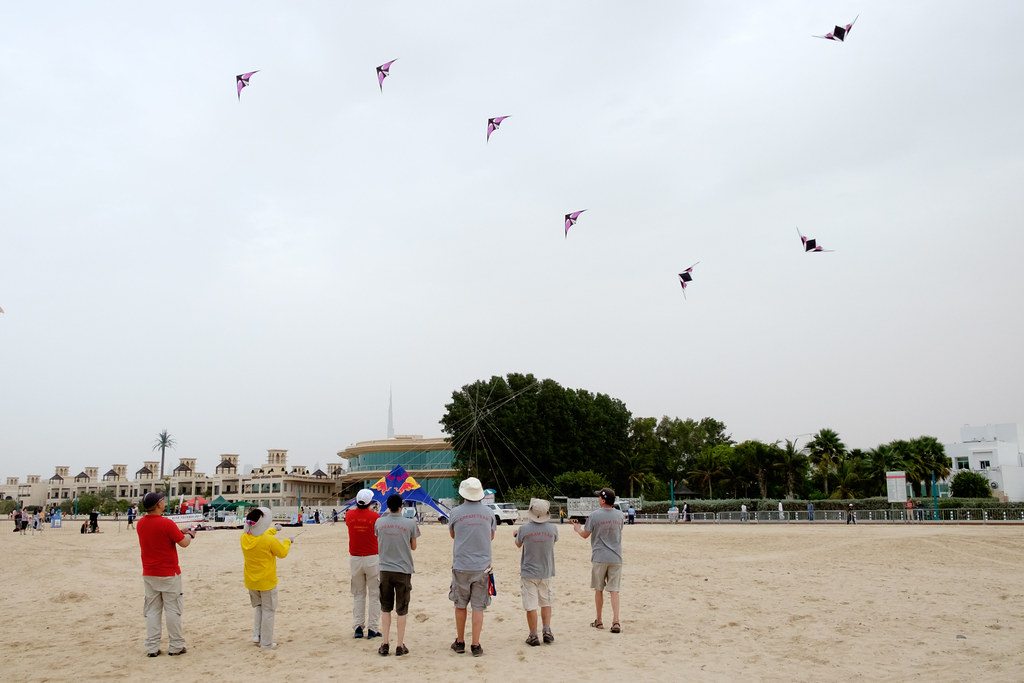 Kite Beach and Burj Al Arab
Dubai is home to quite a few beaches and Kite Beach is one of them. This white sand beach is the perfect place to kitesurf and enjoy multiple water sports such as kayaking and paddle boating. The beach is dotted with food trucks, cafes, and high-end restaurants. They also have a children's play area and a jogging track for fitness enthusiasts. The icing on the cake is that you can catch the best view of the iconic Burj Al Arab hotel from this beach.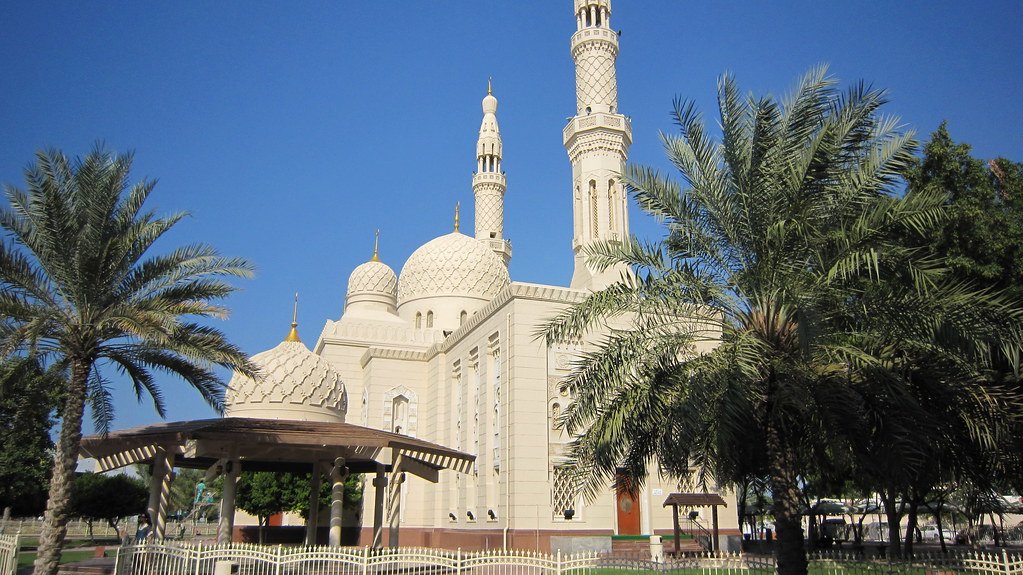 Jumeirah Mosque
One of the most iconic landmarks of Dubai, this is one of the few mosques open to non-Muslims. Built-in the traditional Fatimid architecture, the pristine white marble façade of the building with towering twin minarets is truly mesmerizing. It is one of the most photographed places in Dubai. It can hold up to 1200 worshippers at a time. There are guided tours available for non-Muslims to understand the Emirati way of life and religion. You can enjoy traditional snacks such as dates and coffee at the mosque. Visitors are expected to dress modestly, and women should cover their heads and shoulders while visiting the mosque.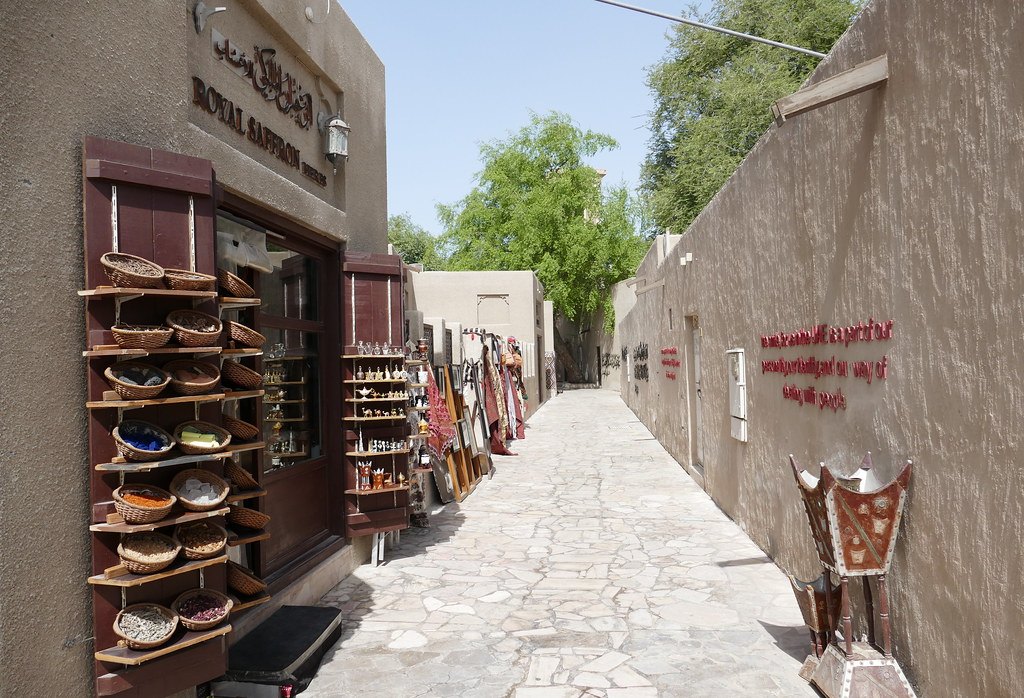 Al Fahidi Historical Neighborhood
This beautifully restored neighborhood is a must-visit when you are in Dubai. Also known as Al Bastakiya Quarter, this place is dotted with cozy cafes and restaurants, lovely boutiques and innumerable art galleries. The buildings here are constructed with traditional materials such as gypsum, sandalwood, stone, teak, and palm fronds. Do visit the Dubai Coffee Museum to get interesting information about coffee making and see unique coffee-related artifacts. Also, visit the Arabian Tea House for some yummy refreshments and tea.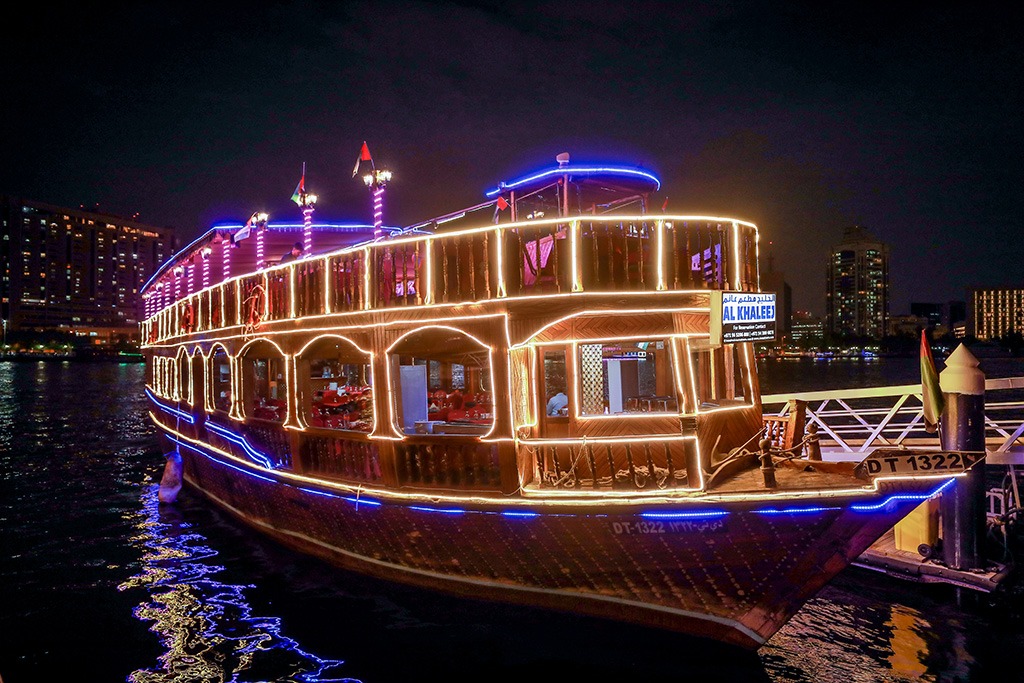 Dubai Marina
The Dubai Marina promenade offers a glimpse into the fascinating Dubai nightlife. It is also home to elegant skyscrapers, sophisticated residences, and posh apartment complexes. You can take a walk on the 7 km stretch while admiring the view around. This place has plenty of restaurants, cafes pubs, and bars. It is the perfect entertainment hub to experience the hustle-and-bustle of Dubai. It also houses some prominent landmarks such as Dubai Marina Mall, The Marina Walk, and Jumeirah beach.
Conclusion: Dubai is an expensive city and you can surely break your bank if you don't keep track of money. However, by planning and sticking to a budget, you can plan a nice trip and also enjoy all the wonderful activities and attractions in this beautiful city.
Guest Post by Neha Singh of www.dubaiwikia.com A content crafter, travel buff and adventure seeker, Neha lives her life based on the Gandhian principle – 'Simple living, high thinking'.