Why Go to Kyoto?
Japan is an island nation- an archipelago on the edge of a large land mass, as we are. For most of its history it has been very isolated and developed on a very different track. This makes for a good bit of compare and contrast. Kyoto is the ancient capital of Japan, originally called Heian-kyo ("Peaceful City"). Today it is a modern city with history embedded throughout it. The Japanese themselves go there as tourists to explore their own past.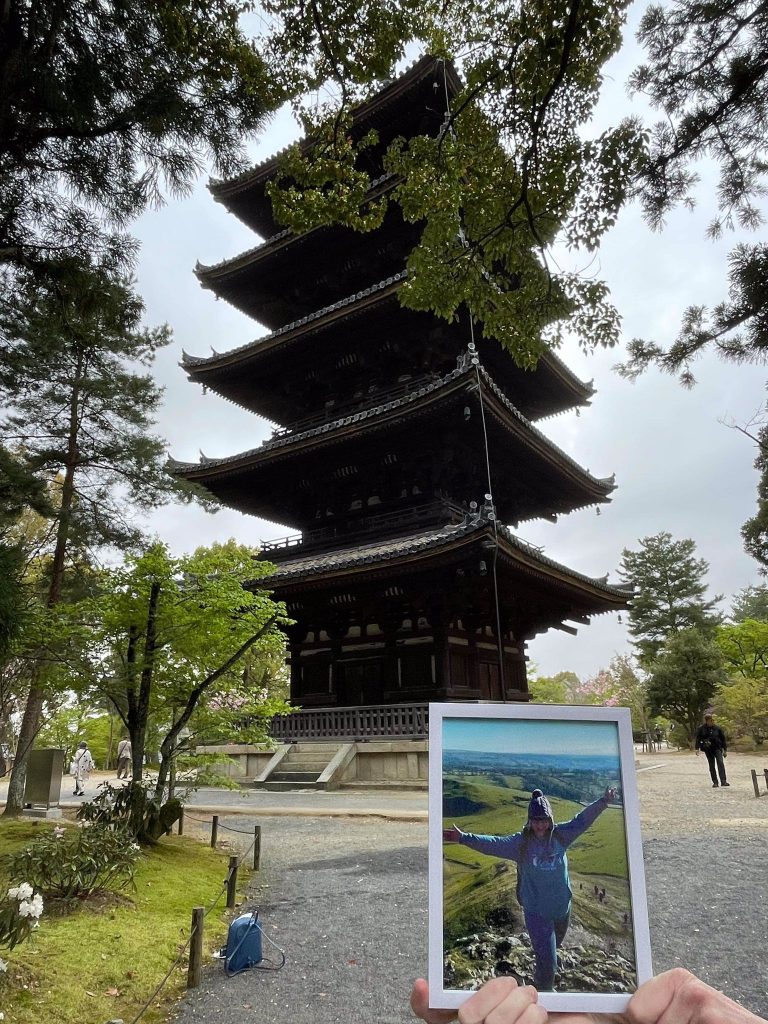 What To Read Before Going
1. The Tale of Genji by Murasaki Shikibu, often accredited as the world's first novel. This is a big, thick thing but very readable. (I enjoyed the unabridged translation by Dennis Washburn.) This is broadly contemporaneous with Beowulf but is very different. It gives a great insight into the courtly and aristocratic life of the Heian period and is an easy way of seeing the past through the eyes of the past. You will appreciate your trip more if you read it.
2. Lonely Planet produce a guidebook specifically for Kyoto. Familiarise yourself with this and lean on it. We more or less did a day in each of the area as described by the guide, which worked well. Use the "neighbourhood walks" for Northern ("A Philosophical Meander") and Southern Higashiyma.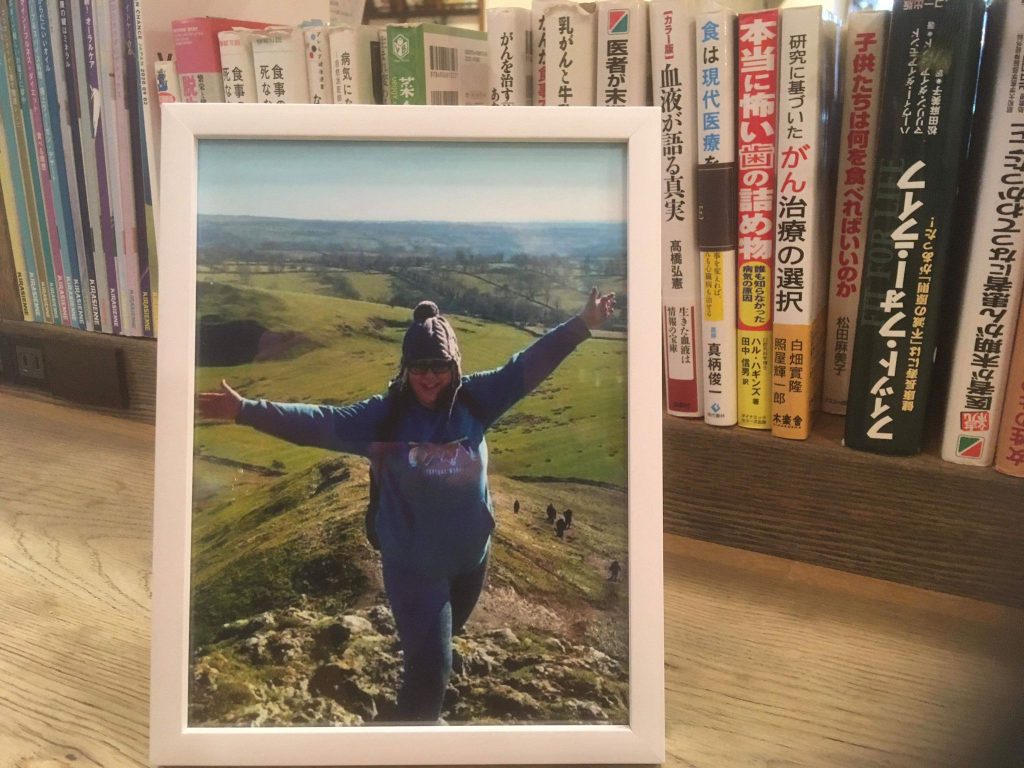 Where We Stayed
Different options suit different people. We stayed in a nice little 3 star hotel (Hotel Gimmond) very close to Karasuma-Oike subway station, which is where the Karasuma (north/south) and Tozai (east/west) lines cross. This was a very good jumping off point for getting around the city.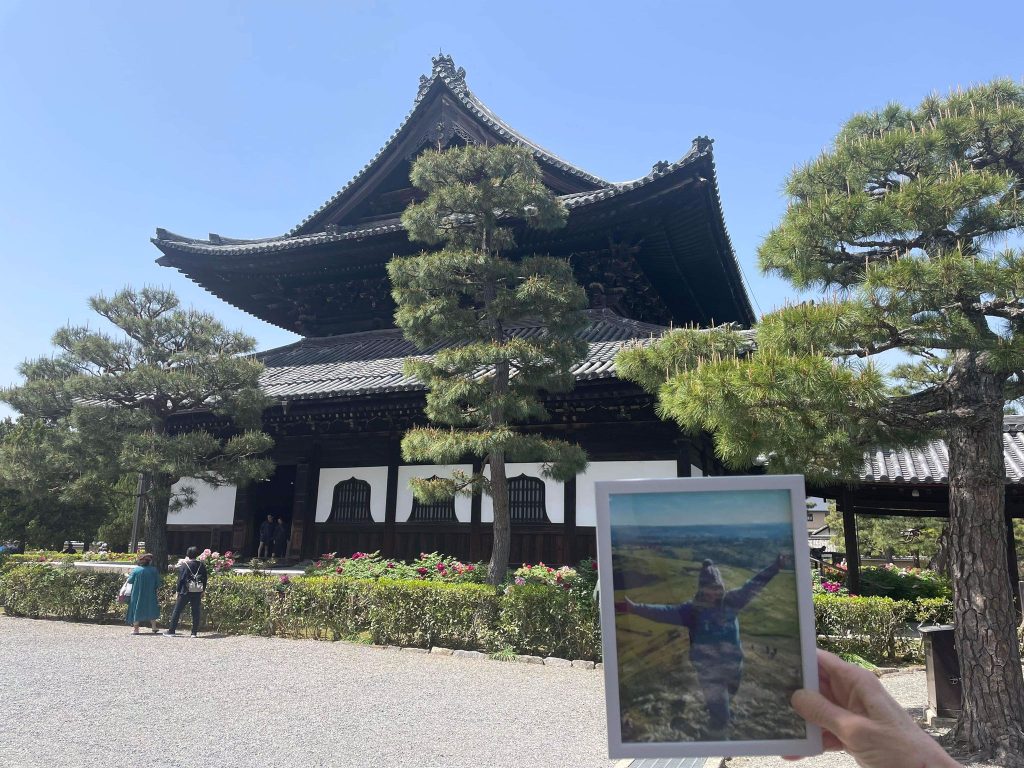 Kyoto Overview
Kyoto is set high up, encircled by mountains, which you can see from just about anywhere. A lot of the sites of historical interest are among the mountains giving excellent views over the city. It feels (and is) very safe there.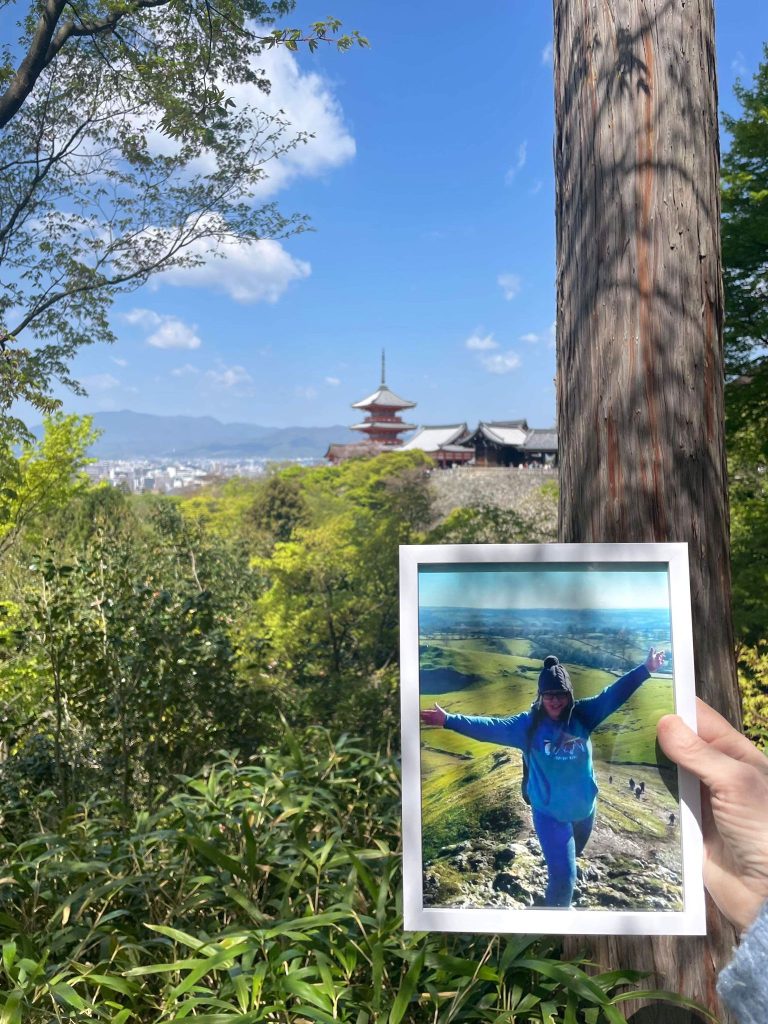 Best Thing in Kyoto
Fushimi-Inari-Taisha
A series of orange tori gates lead up a hillside. Unbelievably, this is free. There are ancient Samurai graveyards adjacent to the path all the way up, which provide a lot of atmosphere, especially in the later afternoon/early evening. At the top, just past a graveyard on the left and a little shop on the right a little path heads off to the right. This is a longer way down and well worth taking. (It is very steep with deep steps during the early stages but levels out further down). This path takes you past groves of thick, tall bamboo, more Samurai graveyards and what looks like an abandoned village by a waterfall. You can leave the path and wander off in places into the bamboo and experience it without being fenced off from it. The overall effect is satisfyingly eerie. Fushimi-Inari-Taisha is open 24/7 (the main path up is lit by lanterns at night) so pick your time according to how much you want the hairs on the back of your neck to stick up.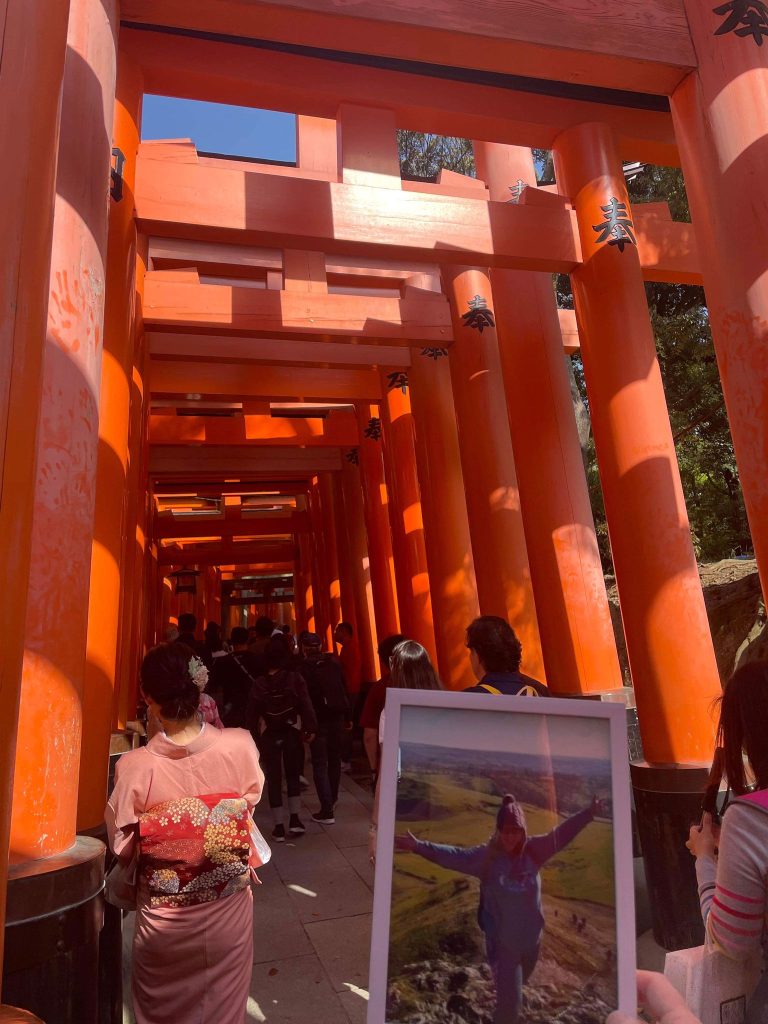 The Thing That Didn't Live Up to Expectations
Nishiki Market
Bit of a tourist trap with tacky little shops. We only spent around 15 minutes there.
Don't Do
Shopping. Not much, anyway. Little boutique shops are pretty expensive, and you didn't come all this way to go in Zara. Japan has a reputation for being expensive, but it isn't really. Just so long as you don't shop much.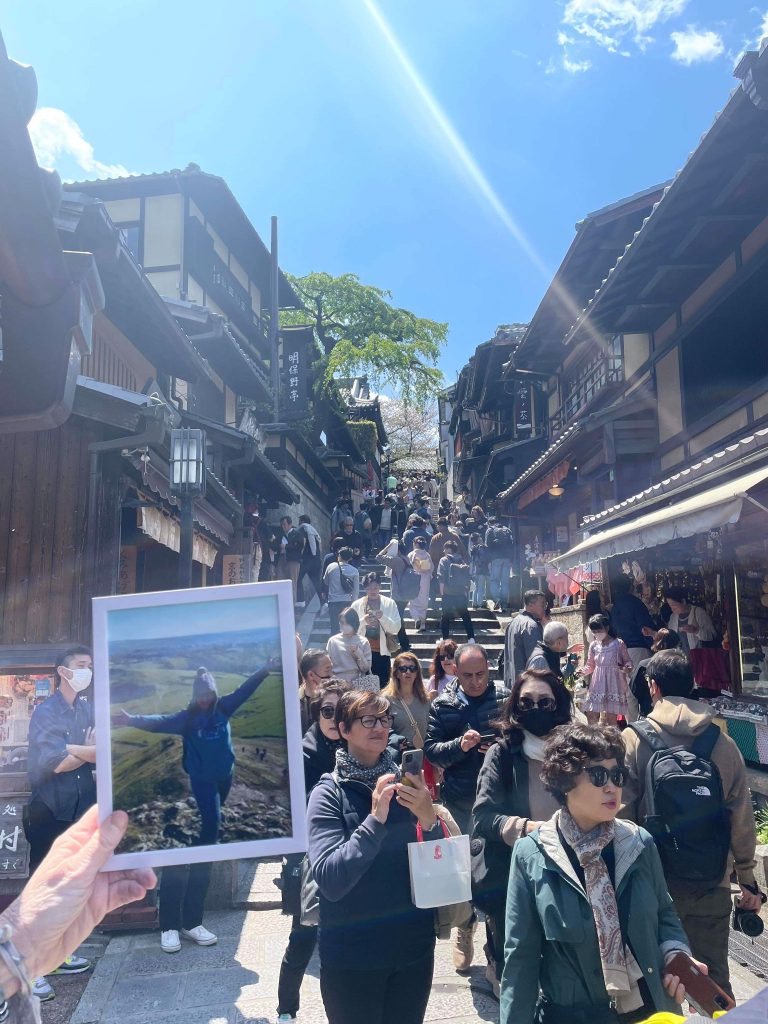 Vegans/Vegetarians
At the time of writing, don't expect to eat traditional or 'authentic' Japanese cuisine unless you want to queue for hours for a few noodles. Even vegetable dishes in most restaurants include, among other non-vegan ingredients, fish sauce. Once you've given this up, there are plenty of places where you can get by very contentedly eating non-Japanese food. Anyway, gravy should be thick. And there are loads of patisseries.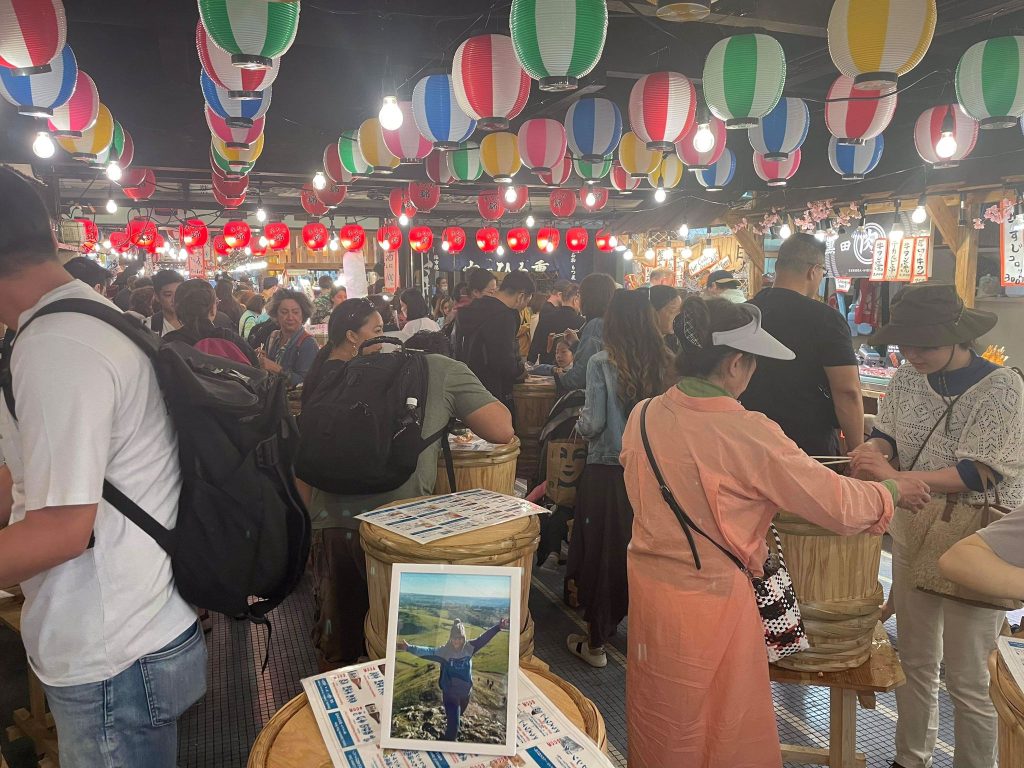 How Not to be an English Lout
The Japanese cultural character is very polite, very friendly, very kind and gracious. But there are rules. All interactions involve a lot of bowing on both sides – which is a very nice thing actually and you do get used to it. Just don't accidentally do it in the Co-op when you get home. They do not eat in the street, especially while walking about. They are not loud. They do not litter. They do not queue jump. If you learn a few words of courtesy in Japanese and use them, it will be appreciated. They express gratitude emphatically.
Hope you enjoy your trip as much as we enjoyed ours!