You can check out more of the Vietnam adventure, Week 1 here and Week 2 here.

We travelled last night from Hà Nội to Dubai, arriving at 5am. We were shattered & so glad we'd booked an early check in! Two hours kip then out to the Cafe Society for the fabulous eggs Benedict brekki.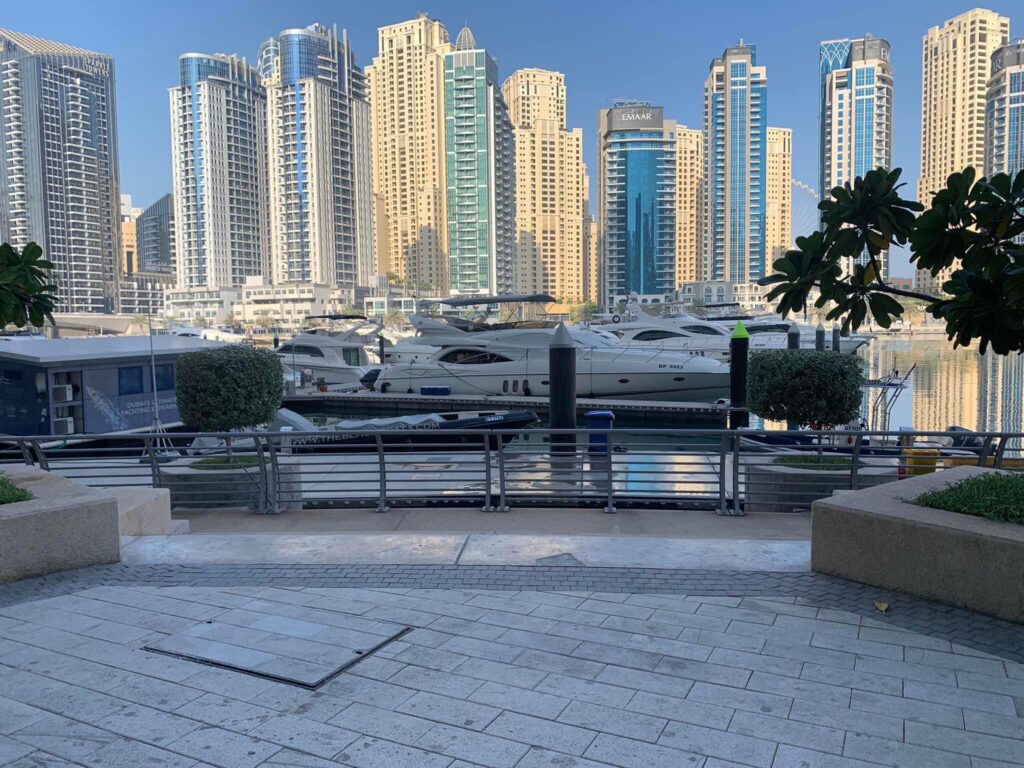 We had a walk through the Dubai marina mall then a stroll along the marina back to the hotel.
We had to switch rooms at lunch time as ours wasn't ready this morning and Omg this room is incredible! This mornings was good but this is even better.
The pool is on the 4th floor and sits between 2 x 21 story hotel blocks. It was scorchio this afternoon so we had a cocktail (£18.75 each 😱) and a few dips in the pool to cool off.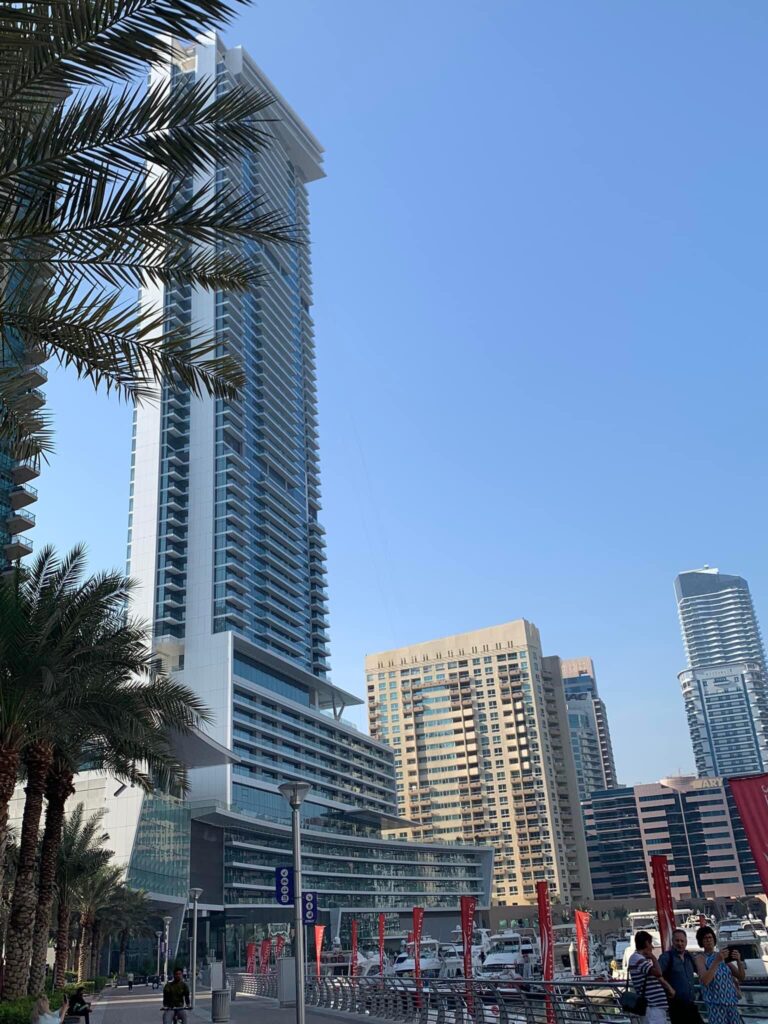 This evening we were collected by Sia (the handbag guy, ooops!!) and taken to his warehouse. He's such a lovely guy, got us a drink and treated us like royalty.
Once we'd got what we went for we got a taxi back to town which was like a version of the Fast & the Furious V need for speed! Honestly the guy thought he was on a computer game!
We had our dinner at the Madinat, Greek pie, salad & more cocktails which were marginally cheaper than the others today!
Note: we stood outside the Madinat when a car pulled up offering to 'taxi' us back to the crown plaza marina hotel for 100 Dirham. This is about £25. He wasn't a taxi, just a cocky bloke in a car touting for money! We told him no, he was a little naffed off but oh well.
The metered taxi cost us 27 Dirhams.
More planned for tomorrow……watch this space.
Saturday
Breakfast was in our hotel this morning and was amazing. Every type of bread, cheese, meat, salad, pastry etc that anyone could want and a freshly cooked area where you left your order & someone brought it to your table when it was ready! We really made the most of this after the breakfasts in Vietnam!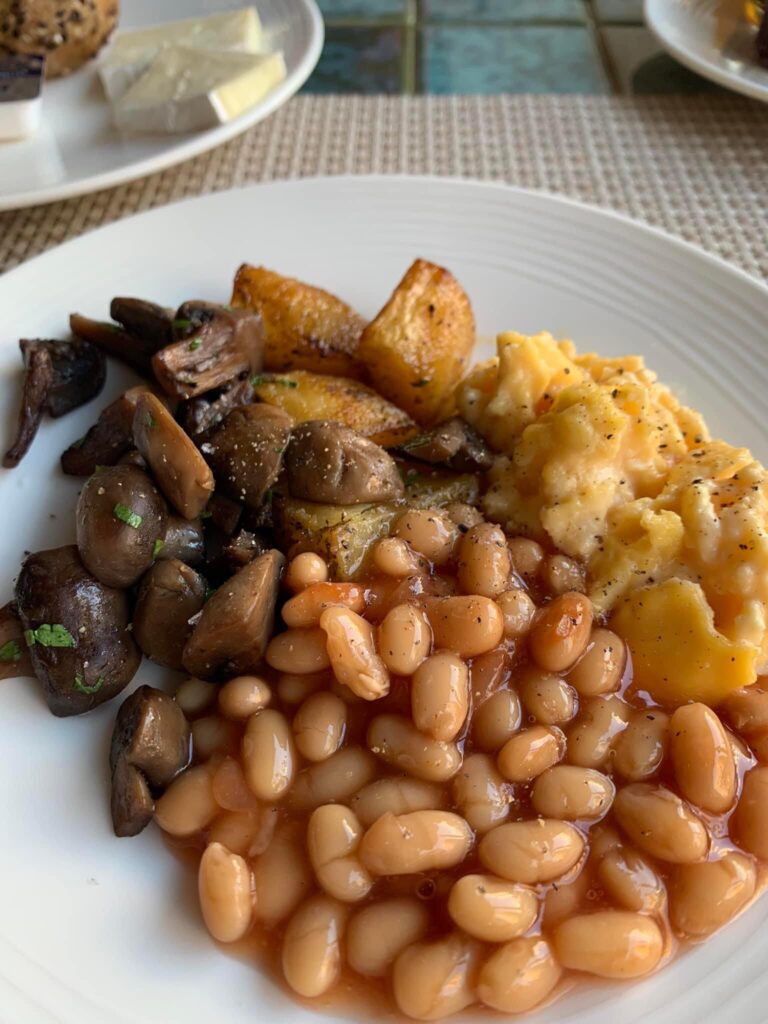 We had a few hours by the pool, another fabulous cocktail (strawberry mojhito & Long Island iced tea) then we got ready for our planned afternoon out!
Taxi for two to the Burj Al Arab, the worlds only 7* hotel I believe?
We met Megan Newby there for afternoon tea with champagne! Megan is in her first year teaching in Dubai, she's a young lady that has moved from the UK.
The food was out of this world, we felt like queens with the service and it was such a luxurious treat for us all.
We sat and ate quite a few courses with lots of lovely tea & juice as well as the champers. We really made the most of it all.
At around half five we took the lift down to the beach & pool side to watch the red hot sunset, then walked back to the front of the hotel as Megan had arranged a car to take us all to the Dubai mall where we were just in time watch the fountain show. I'd seen this a few times but it was Kerri Leslie Summers first time.
The light show was projected onto the Burj Khalifa which is the tallest building in the world.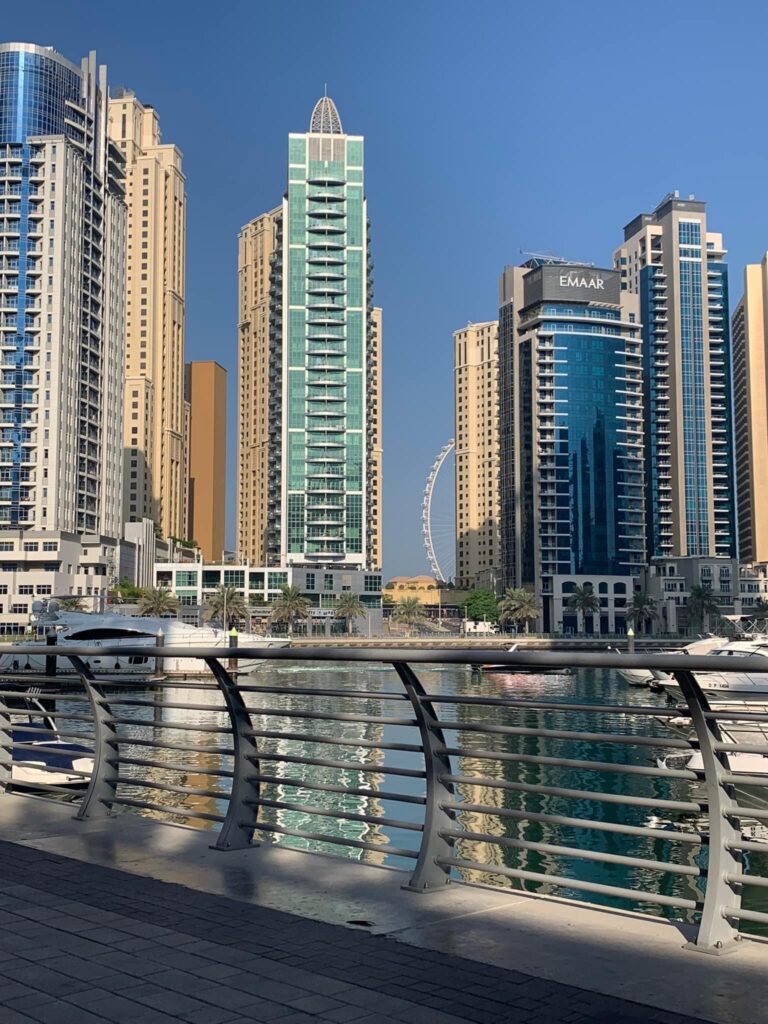 The shopping mall is something else! We bought a few things (I'm not divulging anything here!!) watched the fountains again & now we're crashed in bed shattered.
We really have had the most amazing day!
Sunday
So here we are at Dubai international airport, for our 6th flight since we left two & a half weeks ago.
We have had an amazing time & made some fab memories!
Just a 7 hour flight then back to work tomorrow.