We started our trip to Vietnam in the VIP lounge at Birmingham airport before our flight to Dubai!
From Dubai we then flew to Ho Chi Minh city which was formally known as Saigon. A lot of the locals still call it Saigon despite the name change in 1975!!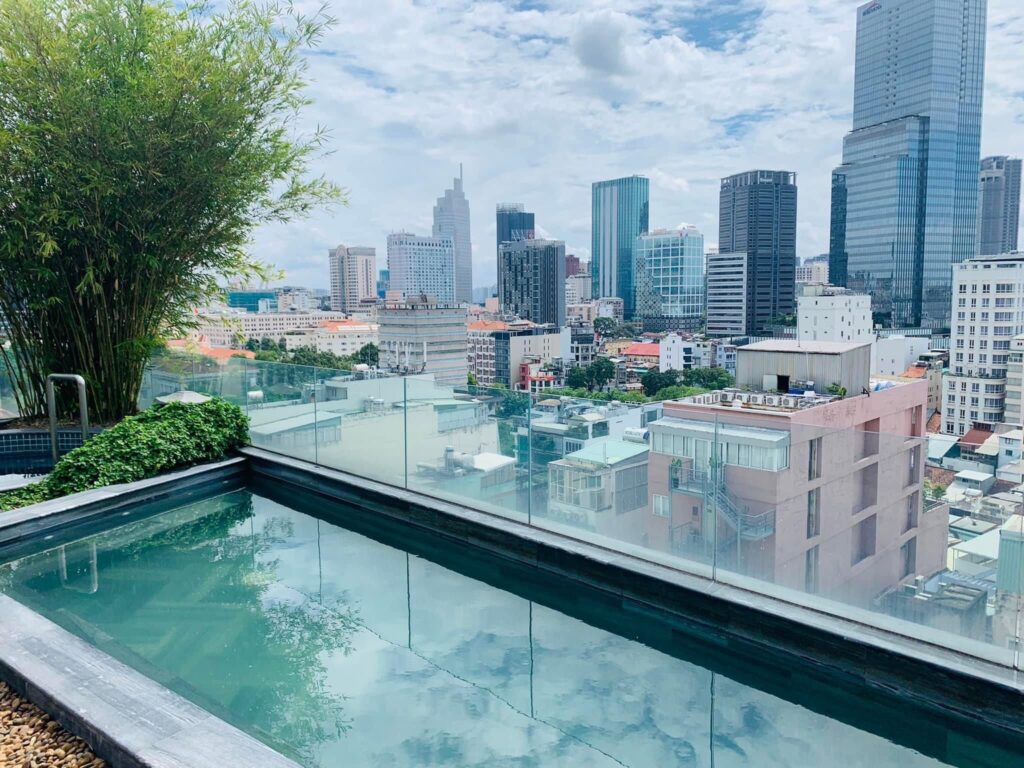 We arrived after two long flights & a hair raising taxi ride from the airport! It's 10.20pm & the hotel bar has closed. We've had more food & drink on the flights than you could shake a stick at though!
The hotel is lovely, though why you'd need a sauna in 38 Degrees is beyond me!
When the bar was closed we had a walk around the corner & ended up with an hours torture which was supposed to be a foot massage!
So today we're off out to spend a couple of million Dong! 26,000 to £1!
Today was a mixed weather kind of day! Really really hot till around 4pm then it rained ! And boy did it rain! It didn't stop us having drinks at the bar outside though! 🥊
We visited the museum of ancient medicine, Notre Dame cathederal & the old post office building then we went to the market (that was a treat!) before having sushi for dinner.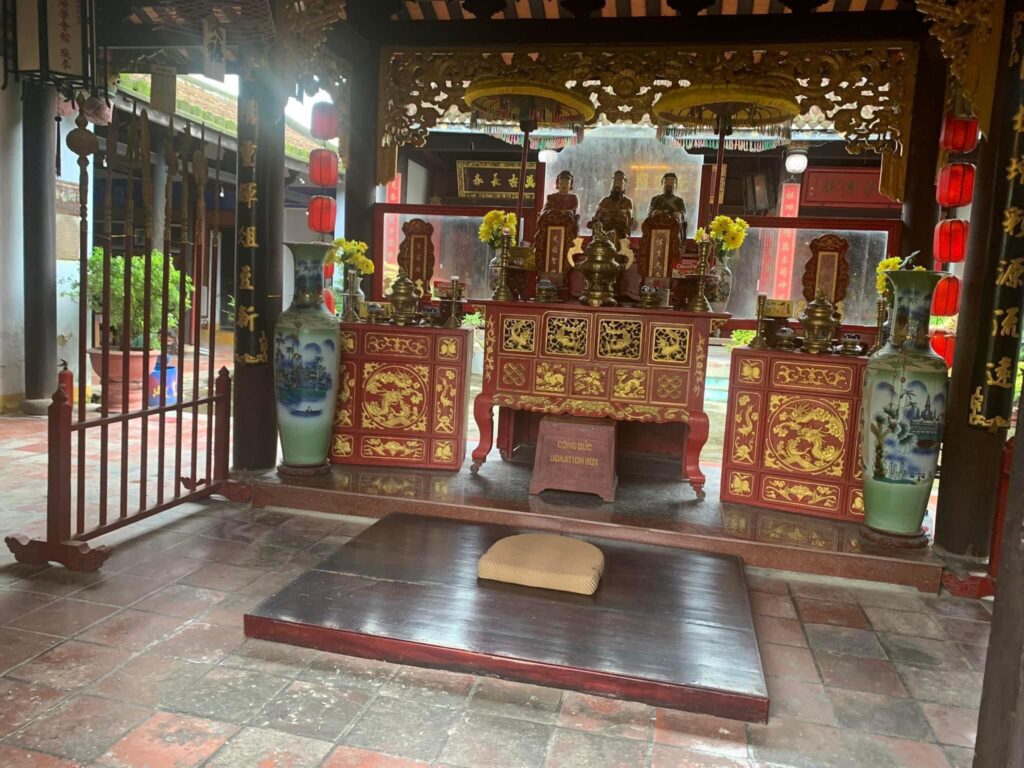 Tomorrow we're off to the Mekong delta.
Sunday
We took a trip out of the city for around an hour & a half to the Mekong Dekta.
In this area they grow coconuts and use every single bit of it! Juice, flesh, outer shell and the husk! We went on a boat trip around the coconut groves, saw the locals making bricks & gave sweeties to the local children.
The food in the jungle was amazing! The fish was called elephant ear fish and was delicious!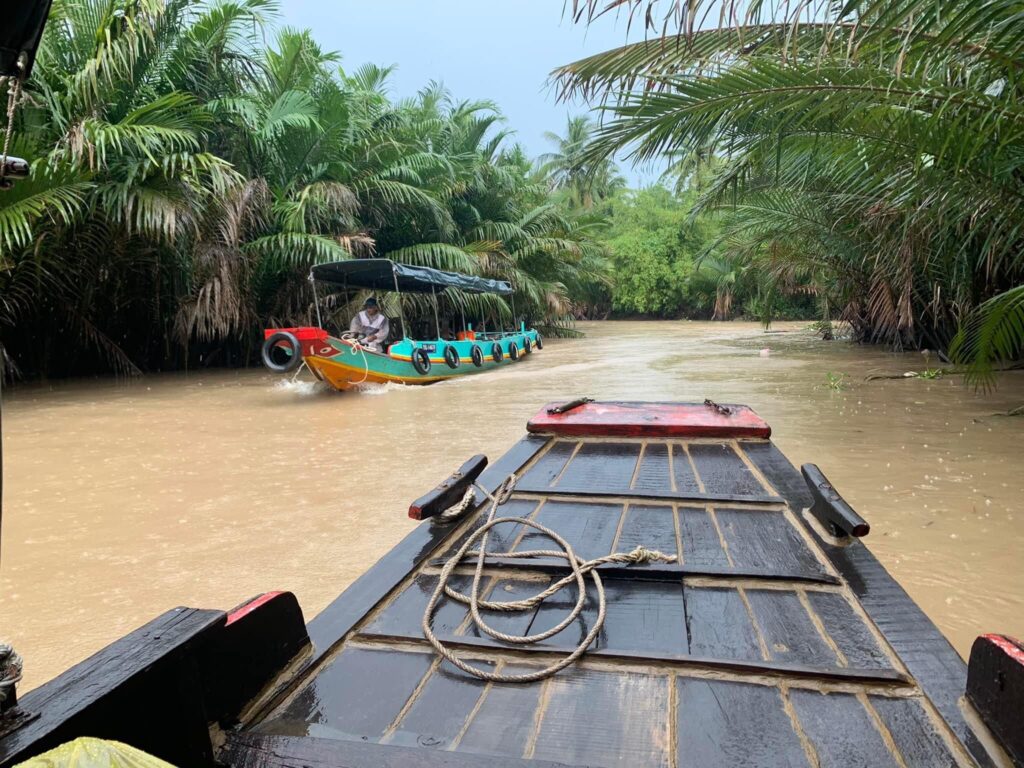 We're off to Hoi An in the morning but going to take another look round the market tonight.
Handbags 0 – mozzi bites
Another day, another flight ! Off to Hoi An today. Just an hour this time so it'll feel really easy. It's 7am and really hot!
Let's see how different this is to HCM city. We've had a fab time here but we're ready for the next chapter.
Arrived in Hoi An after a short one hour flight. I forgot to post this yesterday, on the traffic lights there's a count down to lights changing. I'm not sure if it's a good idea or not.
The new hotel is lovely, the transfer guy took our photo in the car, Kerri said he's prob going to sell us!
Off to bag a bed by the pool now!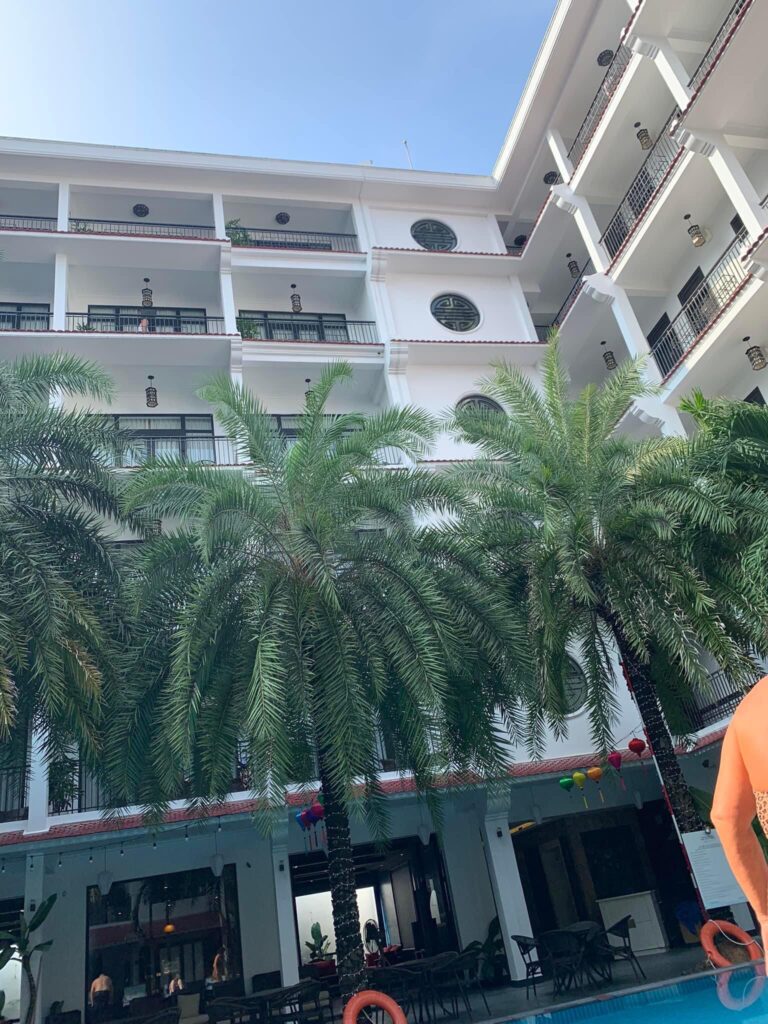 Monday

First day in Hoi An, we've made friends with the receptionist & she's taking us shopping tomorrow (could be dangerous!)
We've had a walk to the old town, it's really pretty, especially from the river. Food tonight was a lovely mango salad then banana pancake!
We've chatted with some English backpackers, Aussie girls & a Kashmiri shop keeper. Kerri (I don't drink) had a bucket of pina colada & I've had a massive mai tai. Half 9 & we're in bed ready for a full day tomorrow.
Tuesday
Full day in Hoi An and this morning it rained, and I mean RAINED! We jumped off the sunbed at the first spot & it came down for about an hour & a half!
Lucky for us the spa was available for us both to have a 90 mins full body massage. It was lovely hearing the sound of the rain hammering on the roof too.
We met Mei in reception and she took us out to her favourite place for lunch. We had rice pancakes with omelette, pork, salad & a dip which were lovely.
A bit of shopping followed (bags & shoes but you knew this right?) then we left Mei to explore the town as the light was going.
We went to the Japanese bridge, dodged around 300 street sellers, got a beer & met a lovely Vietnamese young lady that we chatted to and bought some cards from then walked round the night market where we saw some roasted frog on sticks up their ass!
We had dinner at the Morning Glory bar (strange name for a bar!) and chatted to some Liverpudlians that were experienced travellers before heading back to get ready for our trip tomorrow.
We've felt safe, had fun & can report this town is beautiful, clean & full of friendly folk.
Wednesday
Nice ride out of town this morning in a huge air conditioned land cruiser!
We've been to My (pronounced Mee) Son temple ruins which date back to the 4th century and were the homestead of the Champa people who were driven out by other religions/races. Something to be learned there me thinks?
We trekked through the jungle to see the temples which were amazing! The guide told us not to stray from the paths due to unexploded bombs!
Lunch of spring rolls, barbecued mackerel, prawns & homegrown vegetables in a homestead.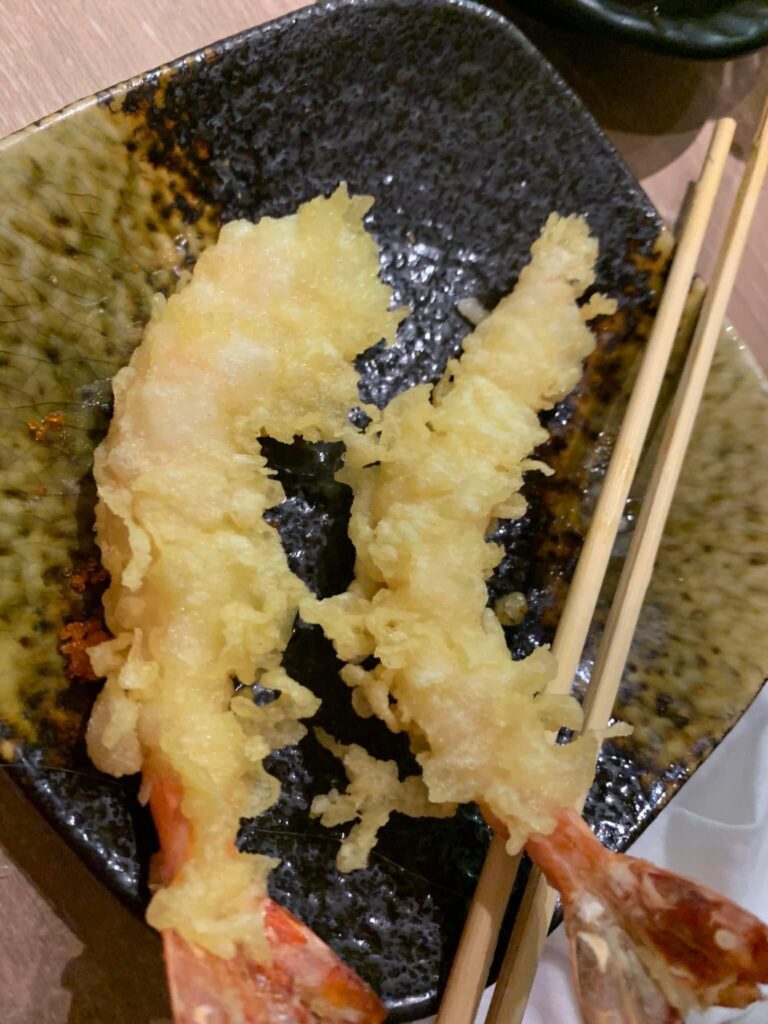 After lunch the guy who owned the restaurant showed us his garden that his wife tended. We had a go at the tilling of the soil, it's back breaking work and this lady is 64 years old!
Then we went to see how the locals make pottery, they were quite happy for us to have a go!
Last event of the day was the coconut boats. Such fun!
Tomorrow we move to Da Nang, Hoi An has been lovely, the hotel is amazing and we've made friends with the wonderful Lê Ngân.
Thursday
As we come to the end of our first week I thought I'd update what we've learned so far:
* Scooters- these are everywhere! Sometimes the rider carries tables, ladders or other merch but mostly carries their whole family & pets on one scooter!
* road etiquette- basically there's no rules for scooters, you go to same way as most or you don't! 🤷‍♀️it's been an eye opener watching how the motorists get across junctions and crossing the roads is an art form!
When motorists are turning left (so across the flow of the opposite carriage way) they keep edging out until the oncoming traffic stops! 😱
Food- amazing! Try little places you'll be surprised!
People- they are soooo nice! Helpful, respectful, interesting & caring. Every hotel we've stayed at has been the same.
So now, today, we've had a taxi to the Hyatt Regency Danang Resort and Spa and Omg! You should see this place (well you will because I'm going to spam you all with the pics!)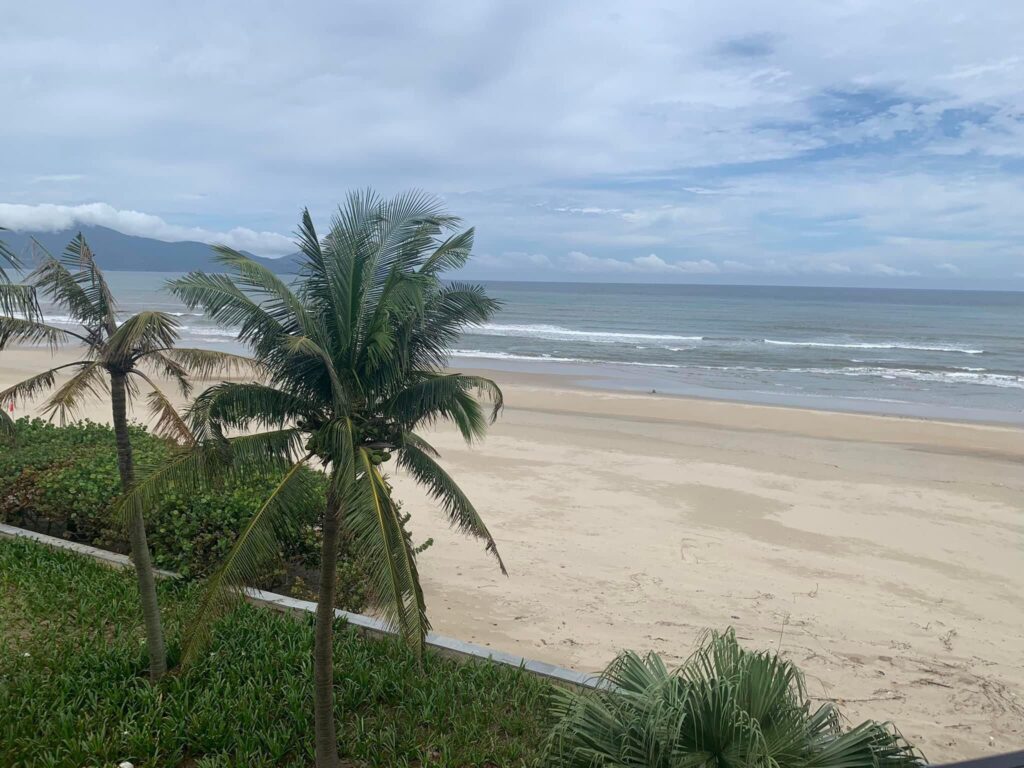 We've been upgraded to a beach front room with ocean view! There's everything you could possibly want here including a bath overlooking the beach!
We're now off for a swim! See ya later alligator!