I wanted to go to Venice because of a book I read when I was younger (Stravaganza: City of Masks by Mary Hoffman), which sparked my love for Venetian masks. (And it looks really cool on Assassin's Creed!) I went with my younger sister, Jess, for a few days in the summer after my first year at university. Being poor students, we had to find a way to visit Venice on a budget.
Venice can be a fairly expensive city but, there are ways around this. For example, a gondola ride through the canals cost an arm and a leg. However, you can take a ferry through the larger ones for next to nothing.  Alternatively, traghettos are a special type of gondola that will take you across the canal for a one or two euros. Unfortunately, we did not get chance to try this.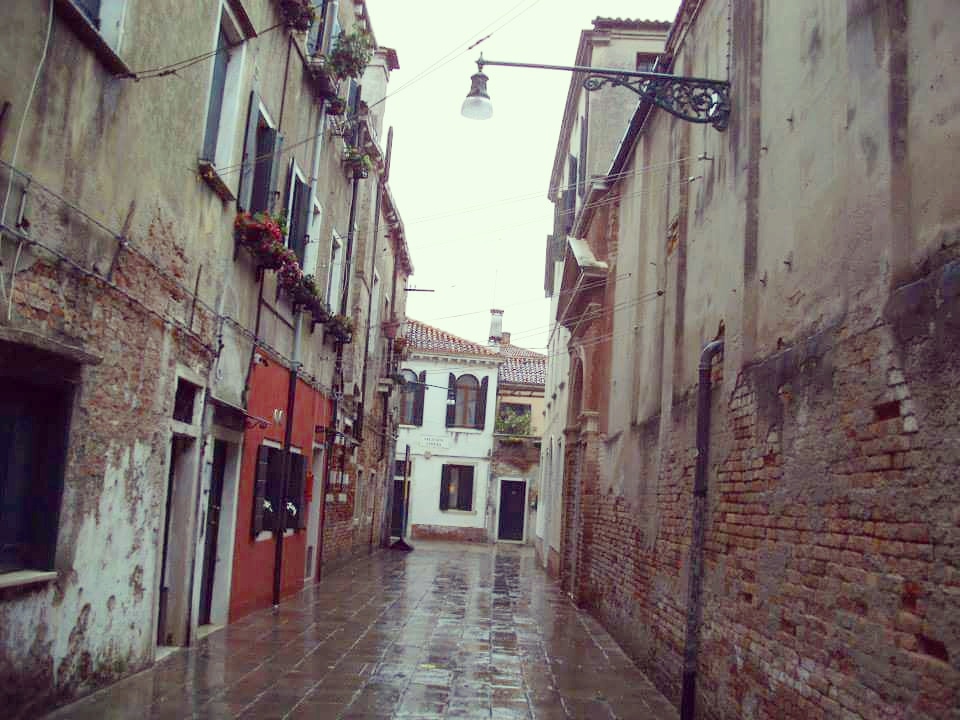 For Venice, we looked at Airbnb but since we were booking last minute it turned out to be fairly expensive. Instead, we went to the Hostelworld website and booked a place called Camping Rialto. This was a campsite where you could stay in either tents or wooden chalets. There were shared bathrooms facilities and a small bar/restaurant. The wooden chalets came in a few different sizes. From a 2 person one (this is what we stayed in), about the size of a garden shed with 2 camp beds inside, to larger chalets that are a similar size to a small cabin and include more amenities.
We had never really considered staying somewhere like this before but we were pleasantly surprised and it saved us a lot of money. It also gave us the opportunity to meet some fellow travelers. The site was just outside the city but it was only a short bus ride away. The bus stop was just across the road from the camp entrance which made travel between there and Venice very easy.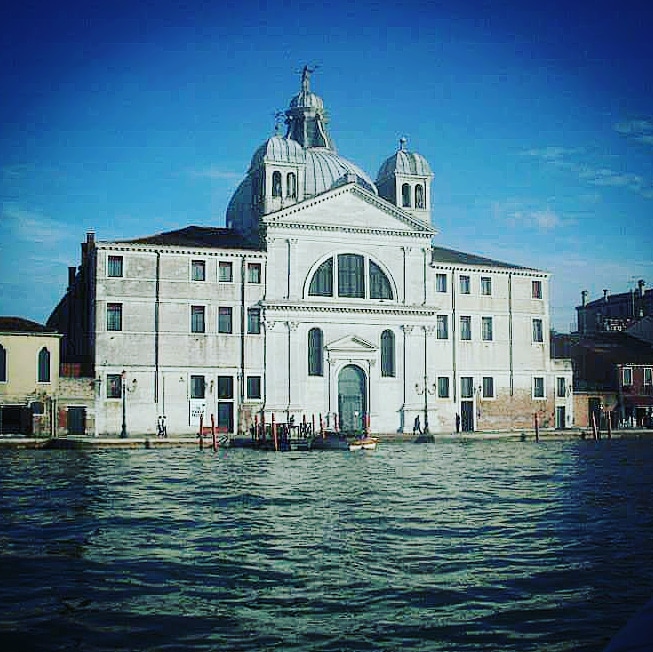 Whilst Italy is known for its food but Venice is not. Compared to other places such as Rome or Pisa, the food in Venice is not especially good. Don't get me wrong, the food there isn't bad, it's still Italy! But, you can find similar quality food in any country. It's just nothing special. There's no point spending a fortune on expensive meals. Instead, there are plenty of small cafes around where you can get cheap snacky meals instead.
Single slices of pizza go for 1-2 euros and these can be found on pretty much every street. There are also many cheap places that have sandwiches, salads and other food available. As expected in Italy, gelato can be found around every corner. It is usually about a euro per scoop and comes in every flavour you can think of. We had a different flavour ice cream from a different place every day we were there. Some are definitely better than others so sample as many as you can! And make sure you try the cannoli!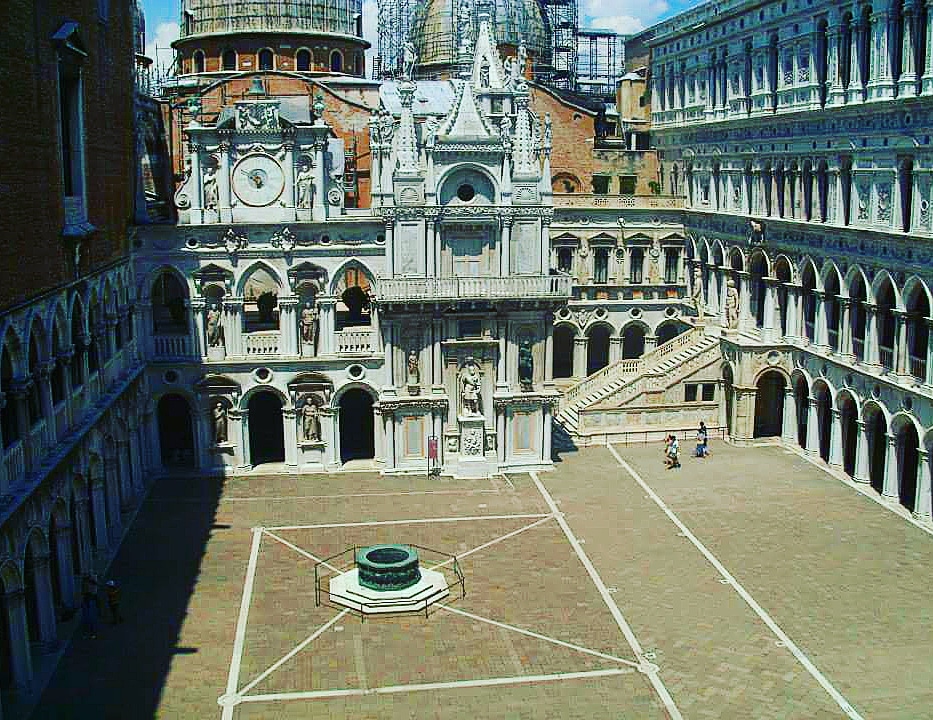 We found the best way to travel around Venice is by water bus. Water taxis are faster and can be more convenient however they come at a hefty price. We also did a lot of walking. Whilst it is free, it can take a long time to get around, with all the twisting streets and bridges. The water buses come every 10-15 minutes and travel the larger canals and to some of the other islands on the lagoon. To make this even more convenient you can buy an ACTV travel card which gets you on all public transport in the city, including buses into and out of the city. This is especially good if your accommodation is outside of it.
The travel card can be upgraded to the Venezia Unica card, an all-in-one pass which also gives you free entry into most churches, museums and historical buildings within the city. There are lots of things to see and do in Venice, with museums and churches on almost every piazza. However, be aware that, as a Catholic country, the churches have a strict dress code. You won't be allowed to enter unless your knees and shoulders are covered.
The Venezia card can save you a lot of money. On top of this, it will get you into some interesting places that you might not have thought about visiting before. We visited a historic house belonging to a marionette maker, a silk museum and the Doge's Palace, among many other places. If you plan to visit even a few museums, this card is worth the price as entry fees can be quite expensive. Visiting two or three of the bigger sites (the Doge's Palace, Glass Museum, Peggy Guggenheim Collection etc.) costs roughly the same as the entire pass. There is also a young person discount which goes up to 29 years old.
These passes give you access to the other islands in the lagoon, which are definitely worth a visit. These include Murano, which is known for glass making, and Burano, which is known for its colourful fisherman's houses.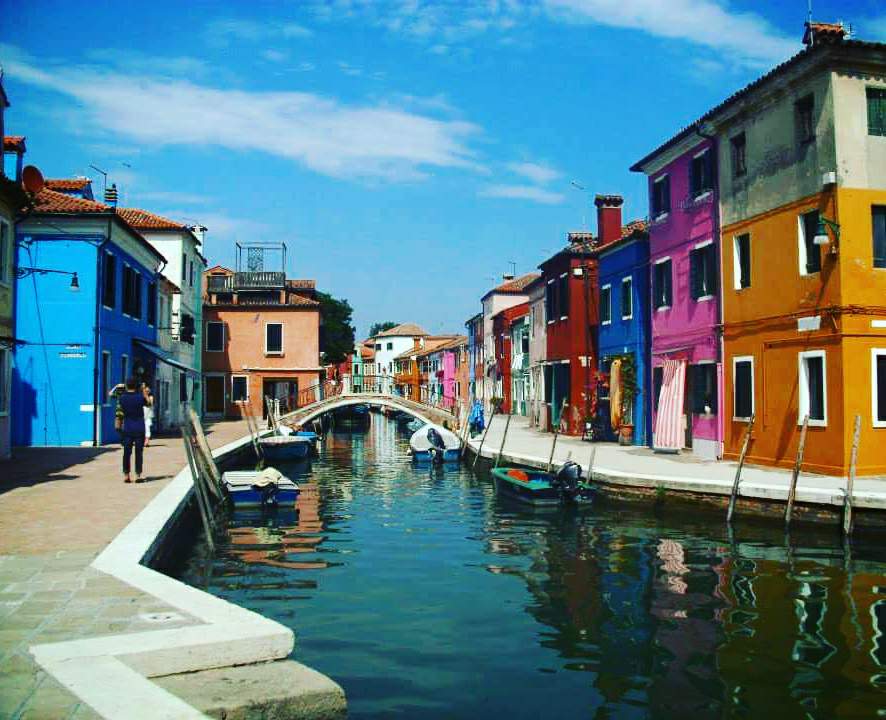 Venice was a wonderful trip and a beautiful city to visit. One thing to be aware of is that most places are shut on a Monday. Since there are many weekend travelers to the city the businesses have changed their day off to Mondays, rather than Sundays. It was an excellent holiday full of interesting history and culture. I'd highly recommend it to anyone.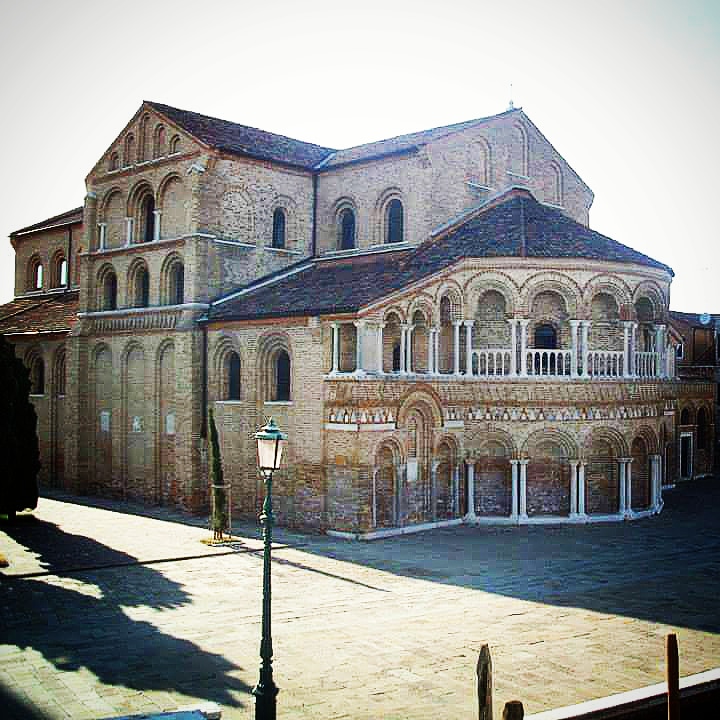 Pin it!