Australia was a big trip for me; not sure you can even call it a trip since I was there for 6 months. So I'm going to split my time in Australia up into a series of short posts. This first post will be focusing on study abroad and why it's such a good opportunity. To read more about how to travel Sydney on a budget check out this post.
*Disclosure* This post may contain affiliate links. This means when you buy through the link, the Travel Fairies will receive a small commission at no extra cost to yourself.
If you ever get the opportunity to study abroad you should definitely go for it. My time in Australia included some of the best times of my life so far. I made lots of new friends who I still keep in contact with and I have even been back to visit them since. I know people who have studied abroad in many different countries and I don't know anyone who's ever regretted it. At least from my experience, it has a high success rate. It's also nowhere near as expensive as people expect it to be.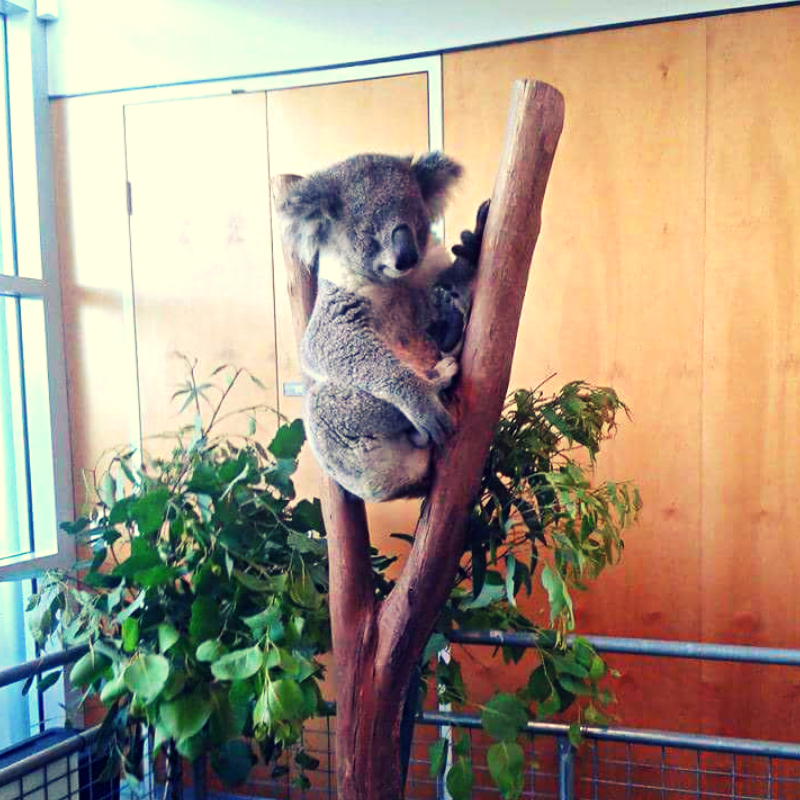 Now it's been 3 years since I went to study abroad so things may have changed a little since then. But I'll try to give you more up to date advice as well as my own experience. On top of this, the way studying abroad works is different in different countries. Most of my advice will be for people with a home University in the UK although some may apply for others too.
Most universities that offer study abroad will have an exchange program. This is when the home University has partner universities that you can study at for a semester or a year. In exchange, their students can come to your uni. They essentially swap students so there are the same amount of students coming as there are going. Because of this, each student pays their normal tuition fees and it covers both universities. (Although, if you're going for a full year abroad your tuition fees are sometimes reduced). European universities also have access to the Erasmus programme where European students can travel freely to other universities on the programme.
Talking about the Erasmus programme, you can also get extra funding if you take part in this. Depending on which country you go to and whether you already qualify for extra financial support, you can get a grant of up to €450 for each month you are studying abroad. (If you want more information about the Erasmus programme, check out the Erasmus+ homepage or the Erasmus Student Network site) However, after Brexit, we'll have to see what happens. It is not clear whether the UK will still be involved with the Erasmus programme.
On top of this, there's many other grants and scholarships you can get. Your university may offer you something specific to them as well as more general financial help. It's always worth looking into the financial help you can get from a variety of sources. When I was looking to study abroad I applied for a study abroad grant from the university and a Santander bursary. Unfortunately, I didn't get either but they're worth applying for anyway. You'll never know if you don't try.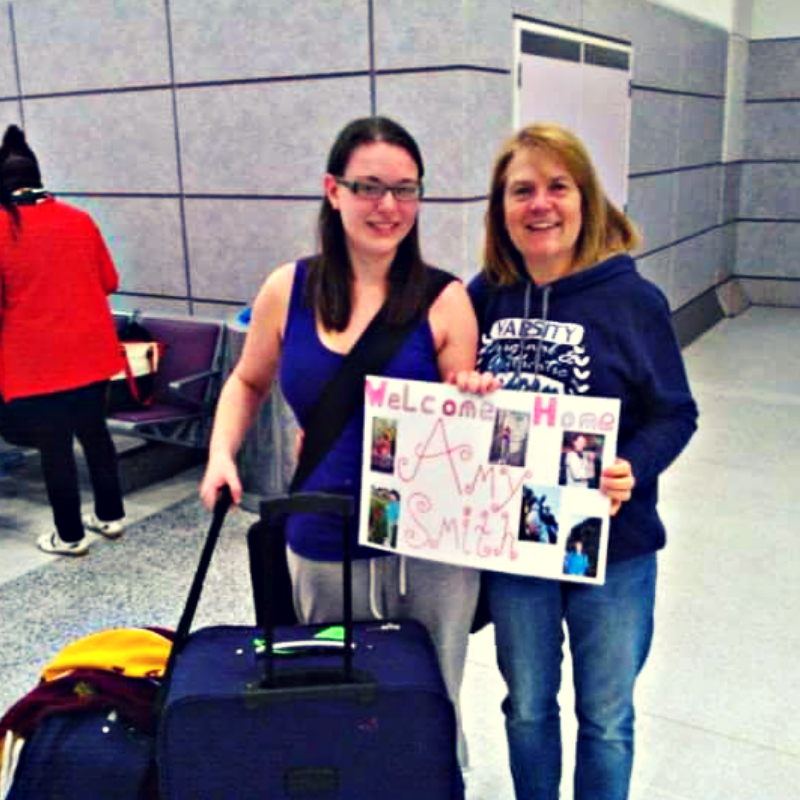 It's also always worth phoning up Student Finance England and letting them know that you will be studying abroad. They can sometimes give you a bit of a bigger loan or grant depending on what you're already getting. There is also an option to let them know you're going abroad when you do the online application for the year. However, this messed up when I did it at first so I had to call them anyway.
When I applied, it gave me the option of where I was living for each of the three terms (summer to Christmas, Christmas to Easter and Easter to summer). I selected the study abroad option for term 2 and 3. But, later I noticed my younger sister was getting more money than me despite me going on study abroad. I had previously sent SFE a letter from my university stating the dates I would be abroad, asking for my Christmas payment a little earlier and saying I would still be paying the same amount of tuition fees.
However, they seemed to completely disregard this. When I phoned them up they told me they didn't have me down for study abroad at all but they'd sort it. So I waited for my next finance statement and sure enough, when it came my loan and grant had gone up but also strangely they were only giving me £2750 for tuition fees despite the fact my fees were still £9000. I phoned SFE up again and asked what happened and explained my tuition fees haven't changed. They told me that now they'd got me down for a full year of study abroad! If I wanted to change the tuition fee payment I'd have to talk to my university about it and have them call student finance for me.
Eventually, it was all sorted out and I got a bit of extra money and my tuition fees went back to normal. But it was quite a lot of hassle. Despite this, it is still worth doing as every little helps with something like this. On top of the extra money, SFE also covers some of the other expenses required for study abroad. You will need to pay for these things up front but then you can fill in a form stating everything you've paid for and they'll refund the money. This includes flights (after the first £500) and travel insurance. Because of this, I compared my flights using Skyscanner and picked the one with the best times, dates and airline rather than just opting for the cheapest. In the end, I opted for a flight with a long layover in Singapore so I could spend a day exploring there too which you can read here.
Depending on where you're going accommodation and living costs may be a bit more or a bit less than at your home University. So overall your time abroad will cost very similar to what you're already paying at your home University unless you're currently not paying for your own rent. Overall I'd highly recommend studying abroad to anyone who loves to travel. Cost shouldn't be an issue because it's not actually as much as you may think. If you study in a country with cheaper living costs it could even end up saving you money for the time you are over there.
Anyway, the benefits of study abroad far outweigh the costs. Studying abroad would be a great life experience for anyone. I'm not going to say that every moment out there will be perfect. There will always be some challenging times. But, rising to those challenges can greatly increase your confidence. Studying abroad shows everyone (including future employers) that you can adapt to new situations.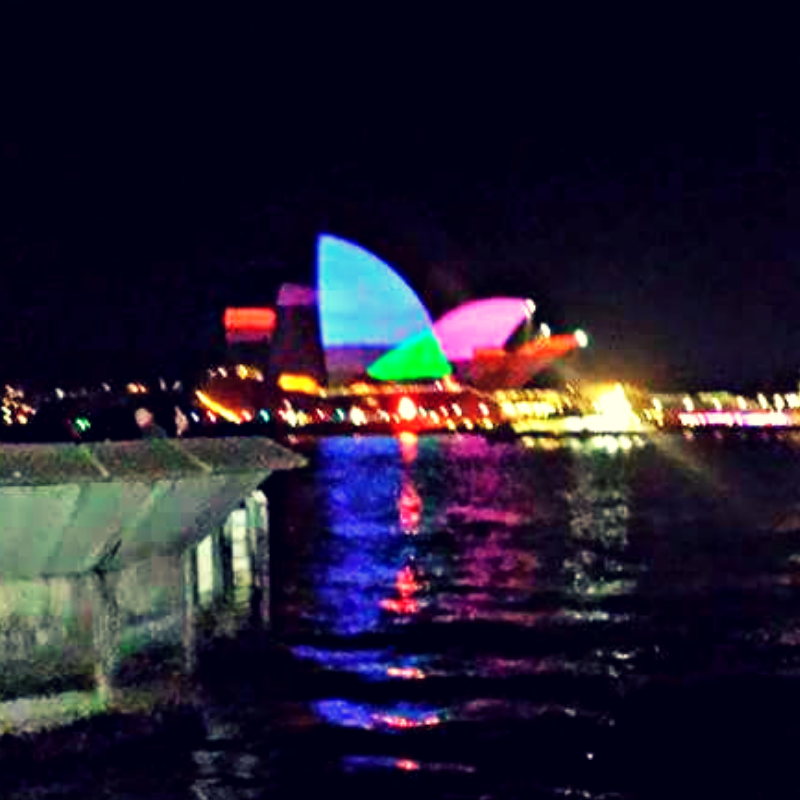 You will make new friends and you get to experience a new culture as if you were a local. Being there for so long also allows you to experience events that you may not have been around for or even known about if you had just been there on holiday. Whilst in Australia, I got to go to Mardi Gras and Vivid Sydney, as well as several pop-up events in the city. I even met other people who were on study abroad and we traveled to other cities together like Cairns as well as heading to some places by myself like the Australian Outback. You host university may even arange special events or trips for you to take part in.
Studying abroad was the greatest decision of my life and if anyone out there wants to experience it you should go out there and get it. Anyone looking into studying abroad if you have any comments or questions feel free to leave me a message.
Pin it!