Cairns is a must-see city on any trip to Australia. Whether you're in the country for a short visit or a longer time like on a working holiday or study abroad, you should definitely head to Cairns while you're there. There are lots of things to do in Cairns but if you're only there on for a short stop (perhaps on an East Coast road trip from Sydney or Melbourne) you need to know how to make the most of your time there. This is my ideal itinerary to spend 4 days in Cairns, Australia.
*Disclosure* This post may contain affiliate links which means we get a small amount of commission on purchases made through our links at no extra cost to yourself. However, we would never recommend something we have not tried and loved ourselves and all opinions are our own.
Day 1 – Explore Cairns
Arrive in Cairns and head to your hotel, hostel or wherever you are staying to check-in and drop your bags off. If you are flying into Cairns, check out Skyscanner to compare the best flights for you. When you arrive at the airport, it is best to book transport to the city in advance but if you haven't, the airport is small enough that it is easy to find one of the several shuttle bus desks to book something there.
Be careful when doing this though to be very clear about where you are heading. They should drop you off close to if not right outside your accommodation however the last time I was there we asked to go to the city centre and were dropped off miles away from our hostel. We then had to walk the rest of the way in sweaty, humid conditions carrying all our luggage which we weren't prepared for at all. It wasn't a bad walk since it was through a park and along the esplanade so it didn't ruin our trip but it was quite a long walk.
I have always stayed at the Cairns Central YHA so I can't compare to any other accommodation but I had no complaints in either the 4-bed female-only room or the 10-bed mixed dorm. There are several so-called 'Party hostels' in the area such as Gilligan's because it's a popular stop for young backpackers but that's not really my style and I found the YHA was not bad for this and you were unlikely to find a drunk roommate stumbling in and waking you up in the middle of the night, although there is always that chance in a shared room.
If you are interested in discovering the nightlife however, reps from the nearby bars do come around in the evenings most nights offering free entrance, wristbands and even pizza at their events. The Cairns Central YHA also has a swimming pool, hot tub, relaxation area with free WiFi and a good-sized kitchen. It is located just a short walk away from the main part of the city and right next to a shopping centre perfect for picking up some food if you're visiting on a budget. There are no lockers in the rooms so don't leave any valuables but there are lockers you can pay to rent near the hostel entrance.
Once checked in and bags dropped off, take a stroll to the Cairns Esplanade. Be sure to grab a day bag with everything you'll need for the day including a swimsuit and towel and any valuables you don't want to leave in the room. On the way to and along the Esplanade is where you'll find the majority of shops, restaurants, tour companies and anything else you'll need during your stay. There are also often events along the Esplanade like sunset yoga and craft markets as well as a free to use, saltwater swimming pool.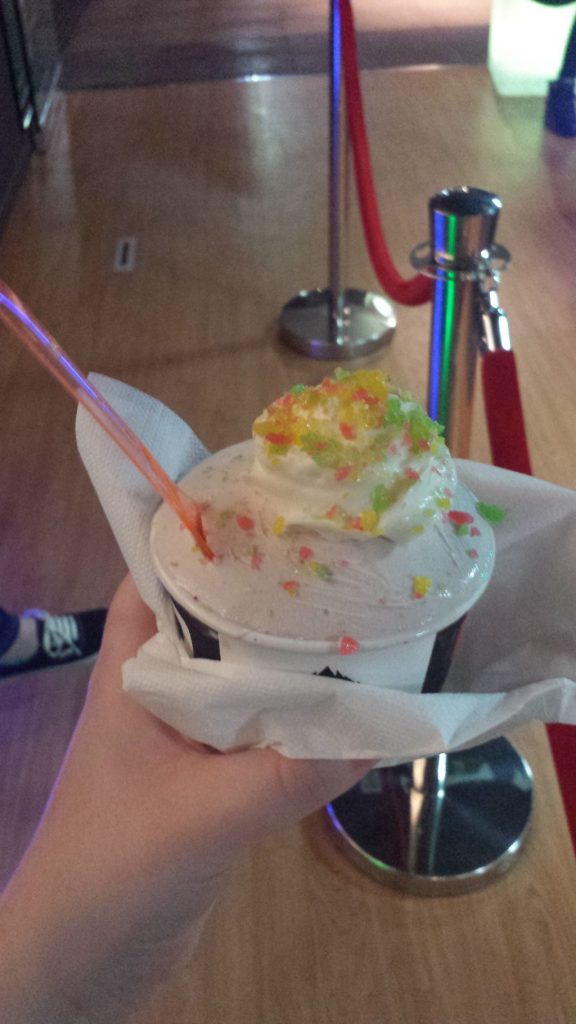 I highly recommend checking out Baskin-Robbins if you're a fan of ice cream but I'm sure anyone from one of the over 50 countries they have stores in can tell you that! There used to be a great ice cream shop there that made it in front of you using liquid nitrogen but unfortunately, it has now closed. Here you will also find the most common fast food stores like McDonald's too.
After you've had ample time to explore the area, head to the Cairns Wildlife Dome. This is a small zoo located on the top floor of The Reef Hotel Casino. It's not too big so you don't need a lot of time to look around but it has a good amount of animals from birds to wallabies to crocodiles. For those a little more adventurous than me, there is also a high-wire assault course hanging over the animals that you can book onto. On top of this, your ticket includes several animal talks and feeding tours and you can upgrade your ticket to include an animal experience such as holding baby crocodiles or koala bears.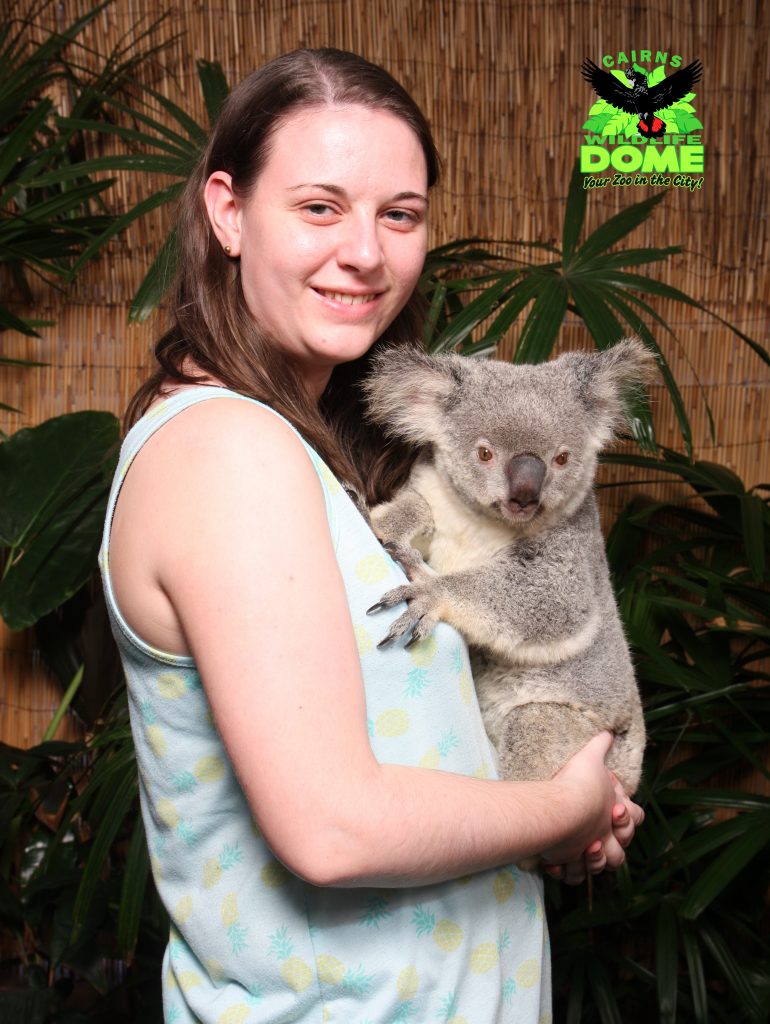 Queensland is one of only 3 states in Australia where it is legal to hold a Koala so this is a great option to tick it off your bucket list if you only have 4 days in Cairns so can't get to one of the larger koala sanctuaries. The koalas at the Cairns Wildlife Done are still well looked after, carefully monitored and rotated to avoid too much handling which may cause them stress. If you do want to hold a Koala, book your tickets for this when you arrive and they will give you a time slot to return so you can walk around the zoo while you wait.
Once you've finished exploring the wildlife Dome head back out to the Esplanade. By this point, it will probably be late afternoon so just spend the rest of the day relaxing in that area. Swim in the Esplanade Lagoon, take a stroll along the water's edge and get some food in one of the numerous restaurants. If you want to hire an underwater camera for your trip to the Great Barrier Reef, this is where you will find the hire stores. Book it the night before your cruise ready for pick up in the morning. If you're staying in the YHA Cairns Central Hostel, they can hire out cameras from the front desk instead if you let them know.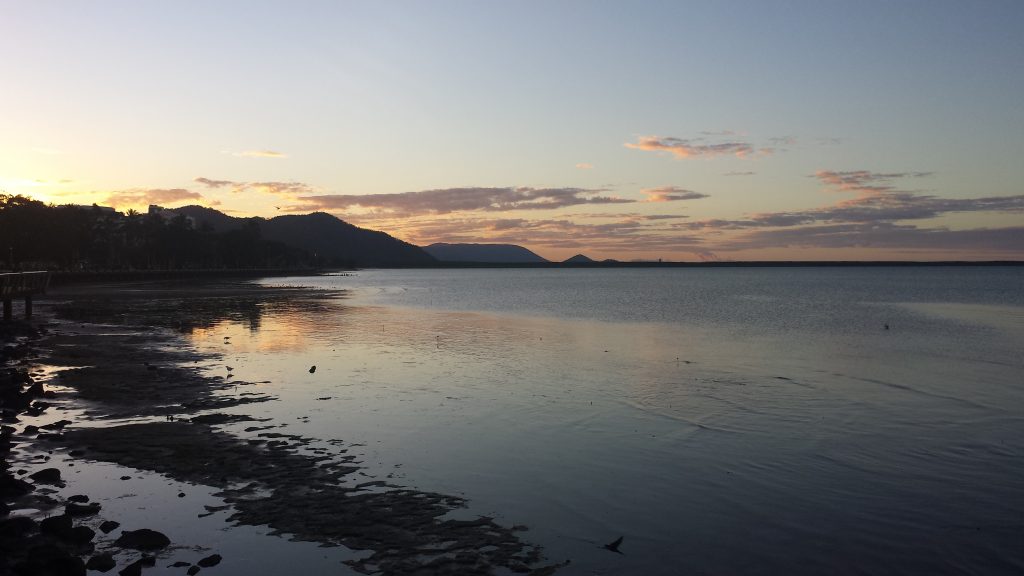 If you head along the water, don't get too close as crocodiles can be found in this area despite it not being well signposted. Instead, if you want to swim or paddle, go to the Esplanade Lagoon. A man-made saltwater swimming pool with harbour views. It's safe to swim and the tropical weather in Cairns keeps the water at a nice temperature. There are lockers around the pool edge you can hire for a day as well as toilets and showers. This is also a great place to watch the sunset over Cairns before heading back to your accommodation.
Day 2 – Head out on the water to the Great Barrier Reef
Wake up, get ready, pack your bag and leave your hostel or hotel early in the morning to head to the harbour. On the way down there, pick up your underwater camera from either the front desk or the hire shop. If you feel like eating, pick up some breakfast to eat on your way. There is a McDonalds along the Cairns Esplanade and they even serve frozen cokes that early in the morning. This is a must-try drink whilst visiting Australia.
Check-in for the Great Barrier Reef cruises are either inside the reef terminal or at the boats in the marina itself. Make sure to book a reef cruise online well in advance as they can sell out in busy periods. Depending on who you are going with, each cruise will offer a slightly different experience. In general, you will always go to 2 or 3 snorkel or dive sites and have lunch on the ship if you're going for a full day. Some cruise lines will have added extras like boom netting, glass-bottom boat rides and even helicopter rides over the reef for a price.
They will also usually give you the option of a wet suit or stinger suit. Wet suits keep you a little warmer and will protect against sunburn whilst floating on the water. They also help protect from any bites or stings but sometimes cost extra to rent. Stinger suits, however, are usually free to use, protect against stings, bites and sunburn but are lightweight so won't keep you warm in the water. Given that even in the winter the water temperature is usually above 20 degrees Celcius (68F) a wet suit isn't really necessary. Stinger season around Cairns is between November and May so if you're visiting during this time you should always wear a stinger suit and it is recommended year-round. They may make you look a bit
Most reef cruises will offer some sort of guided tour whilst snorkelling or diving where a member of staff takes you around the reef to some points of interest. Whilst snorkelling, this is usually done by them pulling a rubber ring or some kind of floatation device which you hold onto and can be lead around the reef. They will then point out some rare or unusual features and animals. Some things to look out for whilst exploring the Great Barrier Reef are giant clams, parrotfish, starfish, sea turtles and even sharks.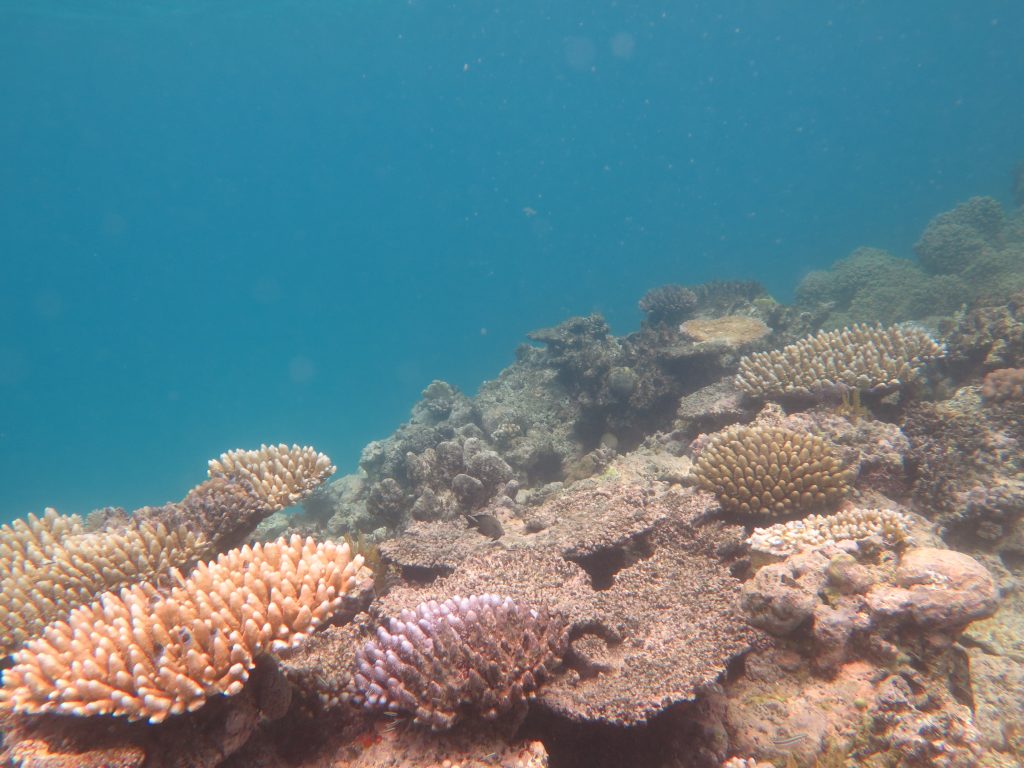 If you aren't a great swimmer, don't worry as they will always have a range of floatation devices to make it easier to float on top of the water as you snorkel. If you don't fancy swimming at all, you can still relax and enjoy the cruise by sunbathing on the deck or spending some time at the bar. There could even be live entertainment on the way back to Cairns. If you know you don't want to swim look for companies that offer something like a glass-bottom boat tour as standard, such as Reef Magic or Sunlover Reed Cruises, to avoid paying extortionate prices to add it on.
Be sure to double-check based on who you booked with but most tours leave between 8am and 9am and will get around 5pm to 6pm. It is quite a long day and if you've been swimming a lot you could be very exhausted by the end of it. Return your underwater camera if you rented one, get or make yourself some dinner then head back to your accommodation and bed.
Day 3 – Visit one of the Barrier Islands
Day 3 of your 4 days in Cairns should be spent relaxing on one of the barrier islands. There are two main options for this being Green Island or Fitzroy Island as these are the most accessible from Cairns. Green Island is smaller and more touristy so you can find yourself competing for space however it does have sandy beaches and much more activities and guided tours. Fitzroy Island, however, is larger and quieter with more hiking and snorkelling opportunities and coral beaches. Both have bars and restaurants but Green Island has more of these and shops too. I would recommend you head to Fitzroy Island for a more relaxing day. There is a ferry that runs daily from Cairns at 8am, 11am and 1.30pm. Be sure to check updates as these can be subject to change.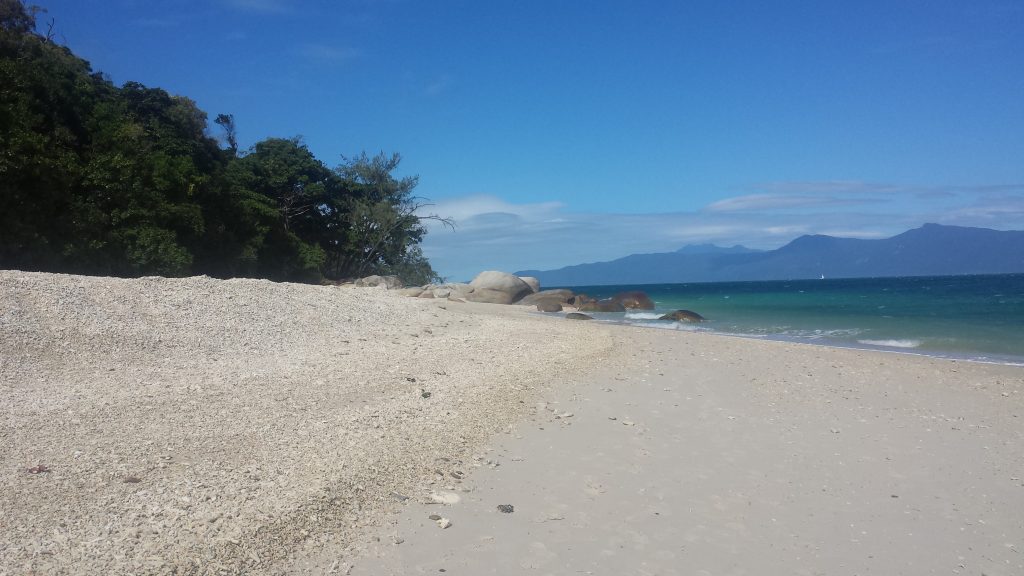 When you first get to Fitzroy Island take a walk to Nudey Beach before the crowds get there. Don't worry, it's not actually a nudist beach although it was in the past. Now it is just one of the most beautiful beaches in Queensland if not the whole of Australia and the perfect place to get those Instagram pics. It is a white coral beach with clear turquoise waters perfect for swimming. After you've spent some time at Nudey Beach, discover what else the island has to offer. There is a hike to the lighthouse which I hear has spectacular views although I never got to try this myself. It also has a sea turtle sanctuary you can visit, rain forest hikes and plenty of beaches so you can always find a quiet spot.
If relaxing isn't really your style, there is a watersports store where you can hire out sea kayaks, stand up paddleboards, and snorkels. The snorkelling can be great around there especially if you head just out from the island although visibility can also be quite poor depending when and where you go. Just under the pier, you will find lots of different kinds of fish and elsewhere you might even bump into some of the adult sea turtles. We managed to find a green turtle whilst snorkelling at one of the further beaches and swam alongside it for a while.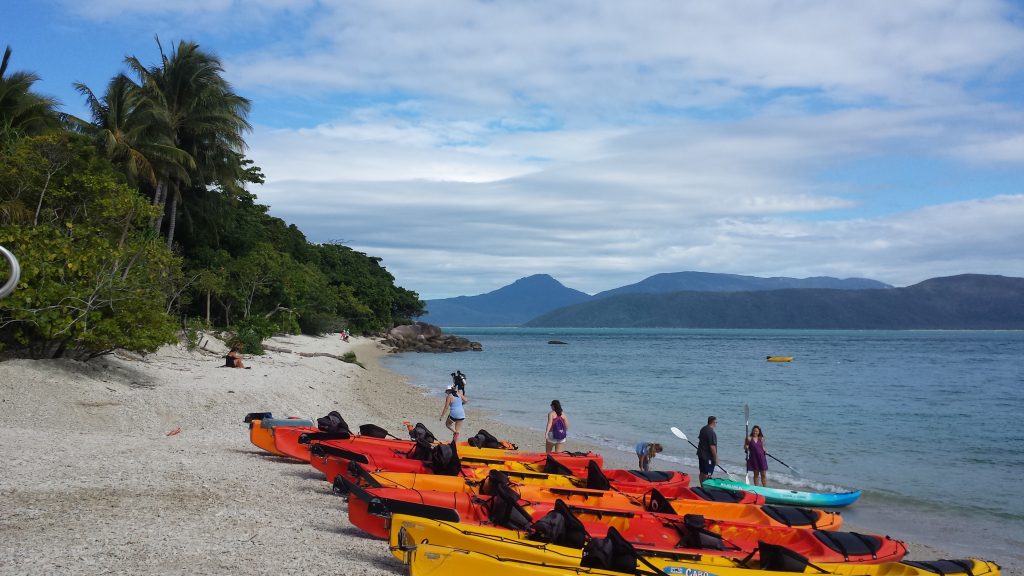 There is a restaurant on the island selling meals and drinks. The cocktails there are great! There is even a resort on the island so if you had more time in the area it would make the perfect place for a relaxing getaway. Many locals use this resort over more touristy places like Green Island.
The last ferry back to Cairns leaves at 5pm. You must be ready at this time to avoid being trapped overnight on the island. You'll get back just before 6pm to spend the evening in the city. There are night markets in the marina open every night and this is the perfect day to explore this and pick up a few souvenirs. Have some dinner and a wander until you're ready to head back to your accommodation for bed.
Day 4 – Take a trip deep into the Daintree Rainforest
On your fourth and final day in Cairns, what you do will very much be dependant on when your flight/other mode of transportation leaves. If you can, try to leave late in the evening to make the most of that extra day. If you are flying, you can ask at the hostel/hotel check-in desk or concierge if they can arrange a shuttle to the airport for you. This is usually the easiest way although you might find cheaper if you book yourself.
If you are leaving in the morning there is not a lot you can do other than visit the shops one last time. But, if you are leaving in the afternoon or evening you have more options. Most hotels or hostels have some kind of option for leaving your bags with them for the day although this may come at an extra price. At the YHA Cairns Central Hostel, there are lockers you can hire for the day to keep your luggage in before you leave. If your accommodation does not offer this, you can also hire out the lockers near the Esplanade Lagoon.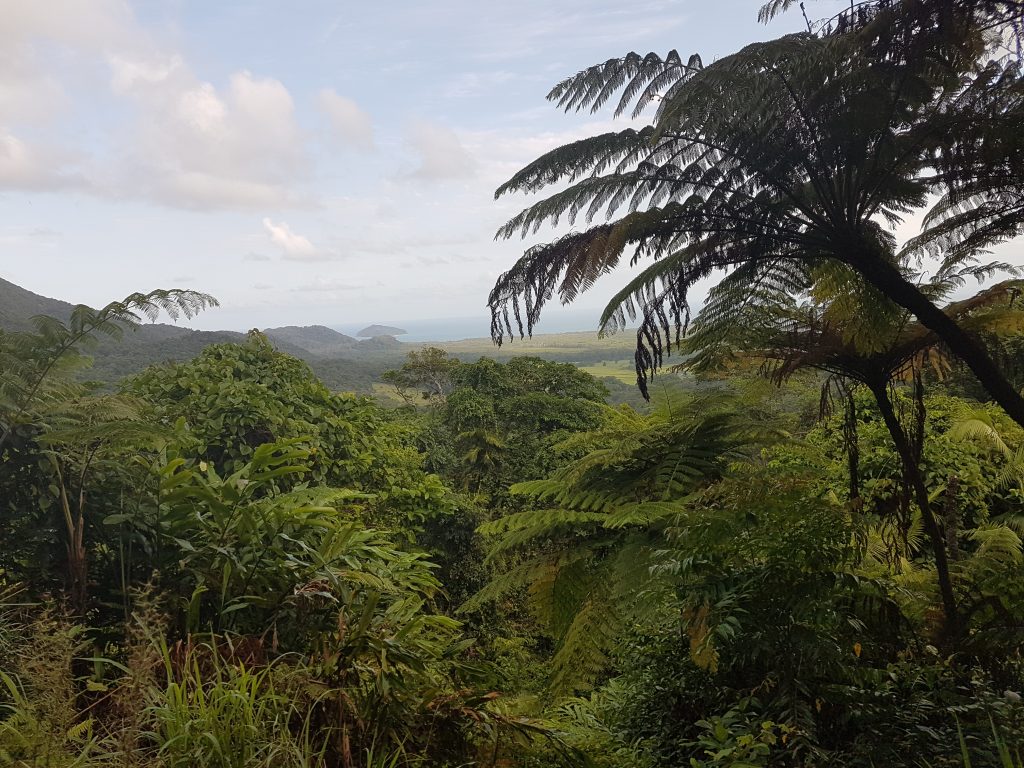 For the last of your 4 days in Cairns, if you have time, I'd recommend you visit the nearby rainforest. The Daintree Rainforest is the oldest surviving rainforest in the world and is home to some rare and unique wildlife. It is also a UNESCO world heritage site due to its evolutionary significance and exceptional natural beauty as one of the only places in the world where rainforest meets coral beaches.
There are several options for visiting the rainforest depending on what you want to focus on. For a half-day trip, you could go on a rainforest and waterfall tour. This involves a small group tour on a 4×4 into the rainforest itself looking for the best views of the area. If you are more interested in the cultural side of Australia, take a Ngadiku Dreamtime walk at Mossman Gorge. A local indigenous guide will introduce you to some of their customs including smoking ceremonies, traditional stories and bushcraft before allowing you some free time to swim in the watering hole. For something a little different, you can go on a scenic horse ride through the rainforest, river and bushland with Mount-N-Ride.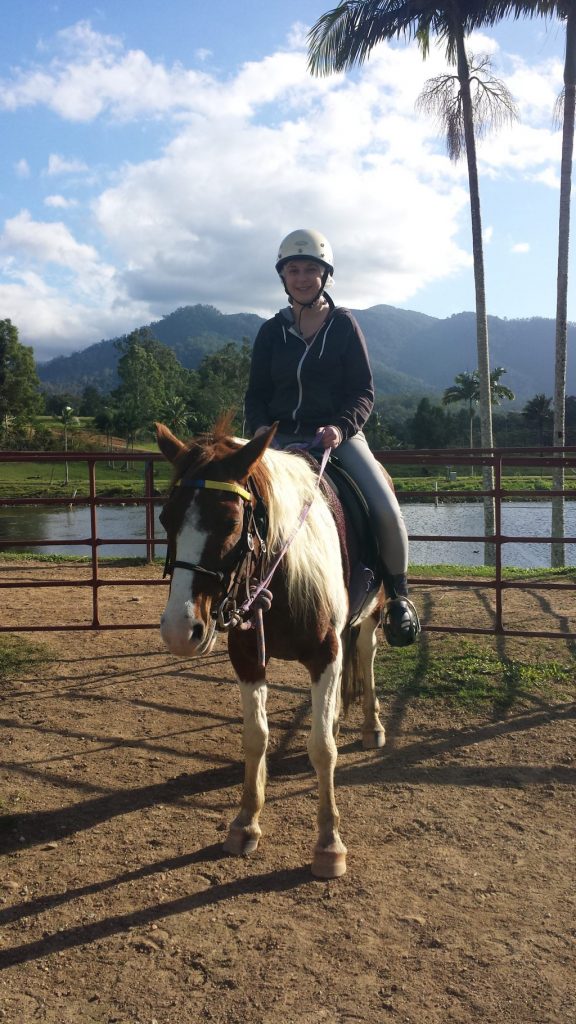 If your flight is leaving late in the evening or you're driving so can choose when to leave, take a full-day tour of the Daintree Rainforest and Cape Tribulation. We did this tour with Active Tropics Explorer and it was a highlight of the trip. The tour includes hotel pickup and starts at 7.00am. From Cairns there is a scenic drive to Port Douglas along the coast with a few stops at great viewpoints over the Coral Sea.
The first stop is Mossman Gorge which I spoke about above with a traditional smoking ceremony and free time to swim and explore the area. After this, you head across the Daintree river for lunch on the beach at Cape Tribulation and a guided rainforest tour. A quick stop for ice cream at a local cafe and then its onto crocodile spotting on the Daintree River wildlife cruise. Finally, you head back to Cairns through Port Douglas with a little time to explore the beach here.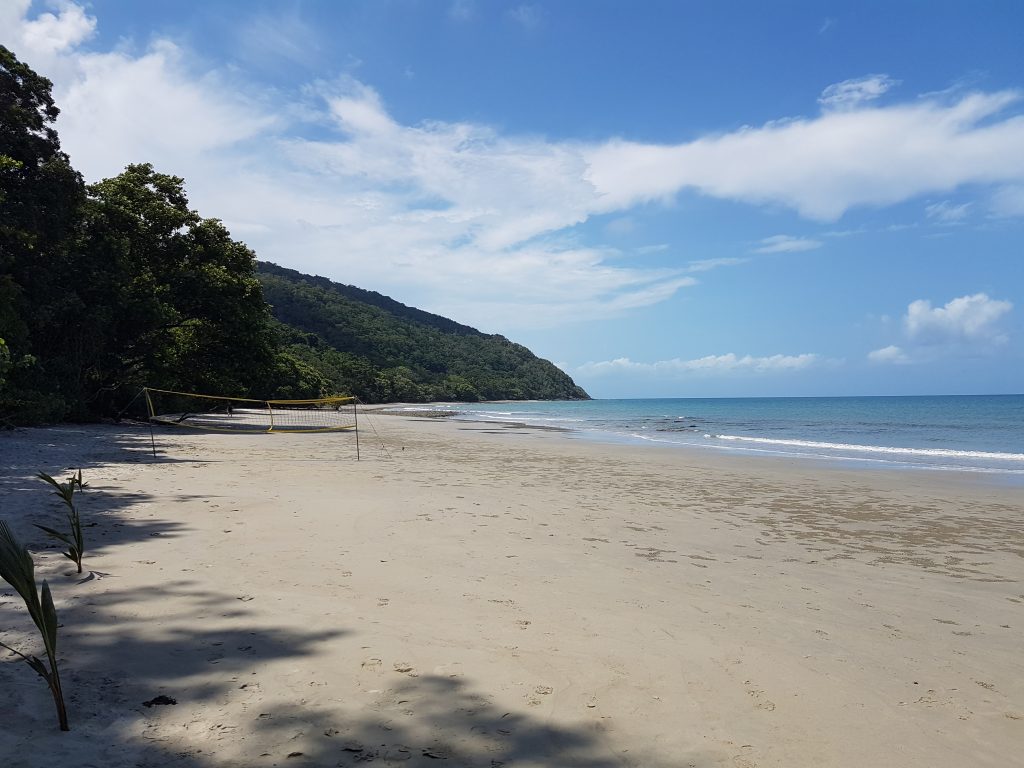 The tour arrives back pretty late in the evening so be sure that you have enough time to get to the airport before your flight. There is always the chance that the tour bus could be a little delayed so don't risk taking the tour unless you know for certain you will be able to make it. If you're unsure whether there is enough time, take one of the half-day tours instead then spend the rest of the day exploring Cairns for one last time.
While the airport is only about 6km away from the city centre, the shuttle buses can take around 45 minutes if there are lots of pickups at different hotels and you should arrive at the airport at least 30 minutes to an hour before your flight for domestic or 2-3 hours for international flights. A taxi to the airport takes only around 15 minutes so this is a good option if you are in a rush. The airport is pretty small so once you're there it's easy to find your way around. Relax and wait for your plane to leave as it flies off you may even catch a glimpse of the Great Barrier Reef from the sky, thus ending a perfect 4 days in Cairns.