If you saw my recent post about Charnwood Forest Alpacas, you would know that we were revisiting them pretty soon. This time for the special Reinpaca experience that takes place over the Christmas period. Last week we returned to Charnwood Forest Alpaca farm in Ashby De La Zouch near Loughborough to visit some festive friends.
In the interest of full disclosure, we were invited to attend the Reinpaca Experience free of charge in exchange for an honest and unbiased review, but as always, all opinions are my own.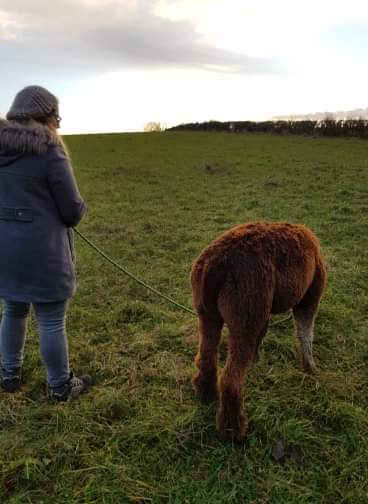 If you didn't see my last post, Charnwood Forest is a working alpaca farm located on the border between Leicestershire and Derbyshire. It is open to the public free of charge Thursday to Monday 9.30am till 4.30pm. On the site, there is a shop which sells alpaca related items and the Chilli Bean Cafe.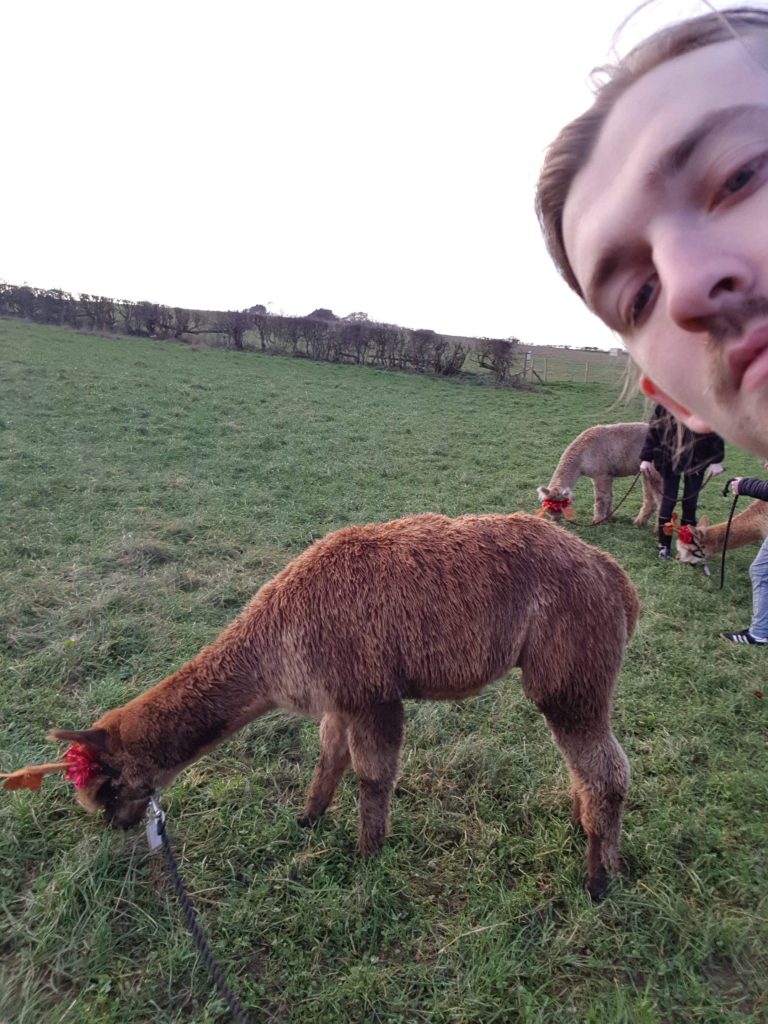 Our slot was booked for 3pm on the 22nd of November so we arrived a little before then and headed to the shop in check-in. We were given the option to buy alpaca food to take with us on the walk for 50p a bag. Last time we visited we just got one bag between the two of us but the alpacas are pretty greedy and will start trying to get other people's feed if you don't give them enough so this time we opted for a bag each.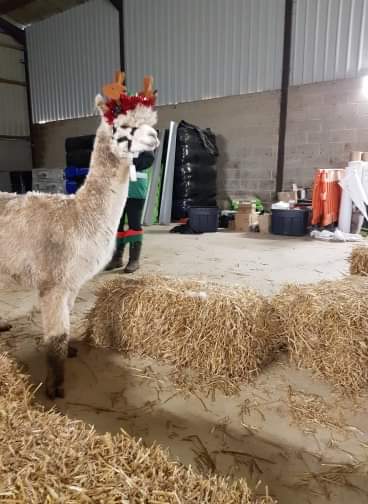 As we arrived quite close to our time slot, we didn't have to wait long before we were directed into the barn for our health and safety briefing. This was pretty much the same as last time going over things like the difference between alpacas and llamas, how to hold your alpaca properly and of course how to safely take a selfie with your alpaca. We were also joined by one of the alpacas and were invited up at certain points to feel the feet and wool.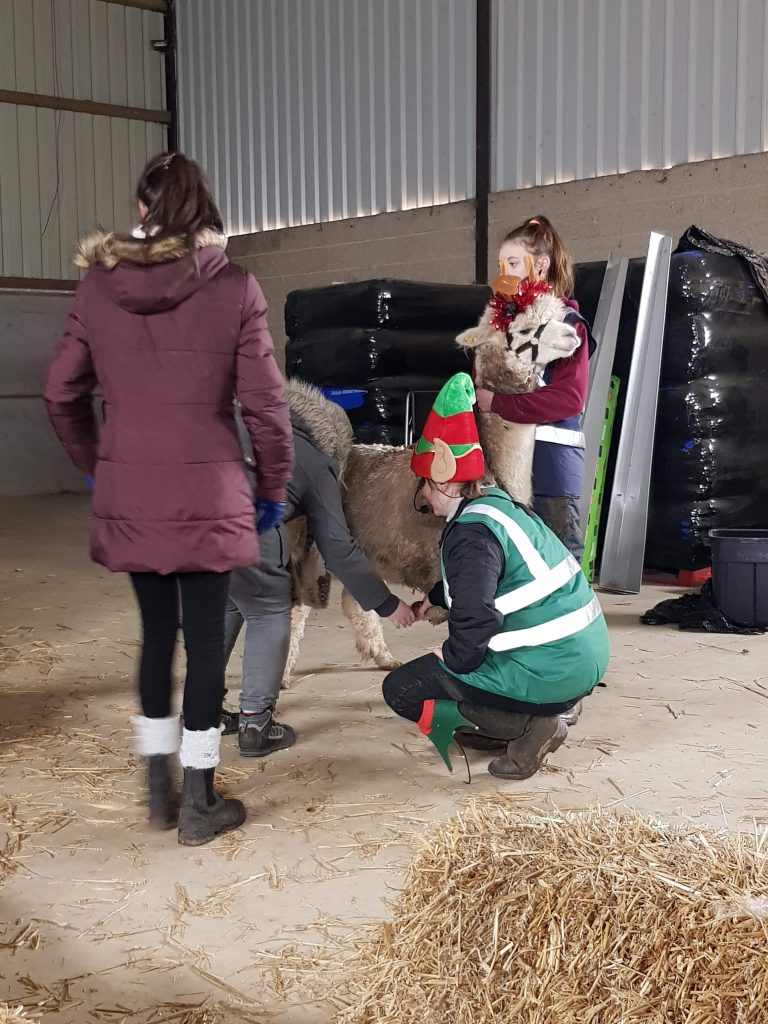 Our Reinpaca experience began by each receiving an alpaca complete with reindeer antlers. My alpaca was called Cloverfield and Gabe's was called Tully. They don't really understand human speech so it's not essential to learn their names but if you do forget, each one has a tag under their chin with it written on.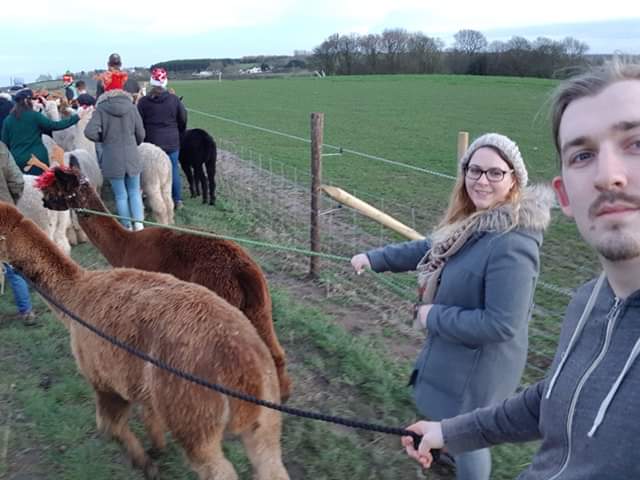 The walk itself is approximately 45 minutes depending on the number and walking ability of the people (and reinpacas) in your group. Some patches were quite muddy and the ground can get very slippy so it is important to go slow in these areas and to wear appropriate footwear. I was very glad that I decided to put on my hiking boots instead of regular trainers!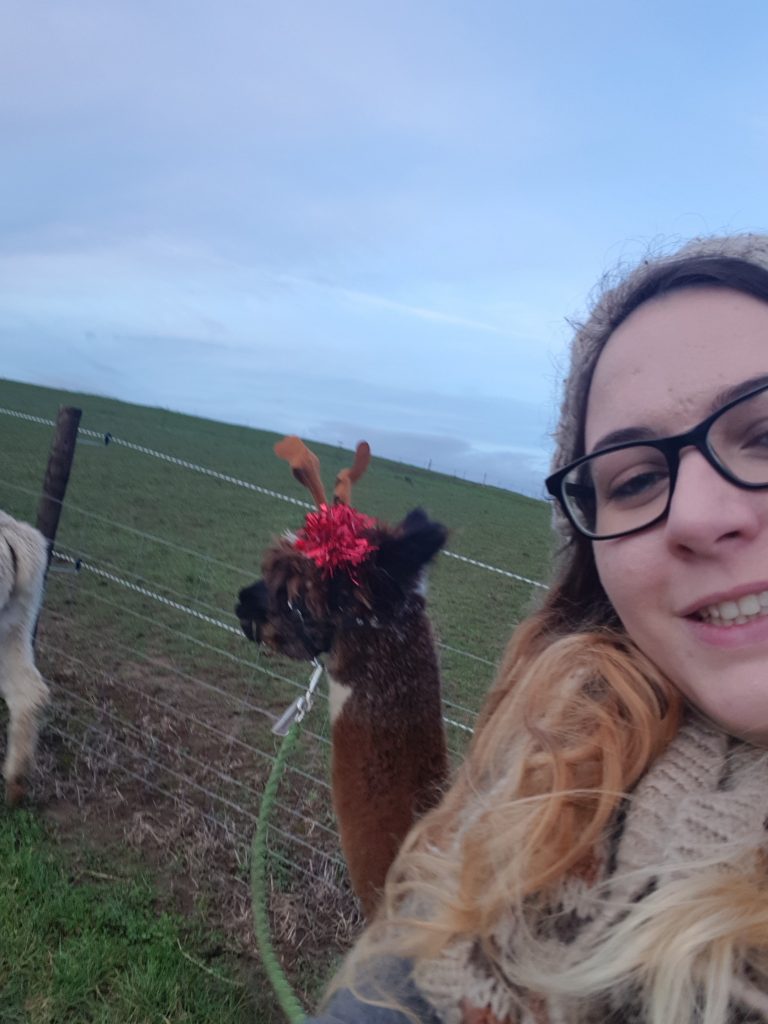 My alpaca kept running a little bit to try and catch up with his friends and I was worried that he would pull me and I would slip over into the mud. Luckily, the alpacas are pretty good at knowing when you are struggling to keep up so don't pull on their ropes. Never run with your alpaca as if you do they will start running faster and they will always outrun you.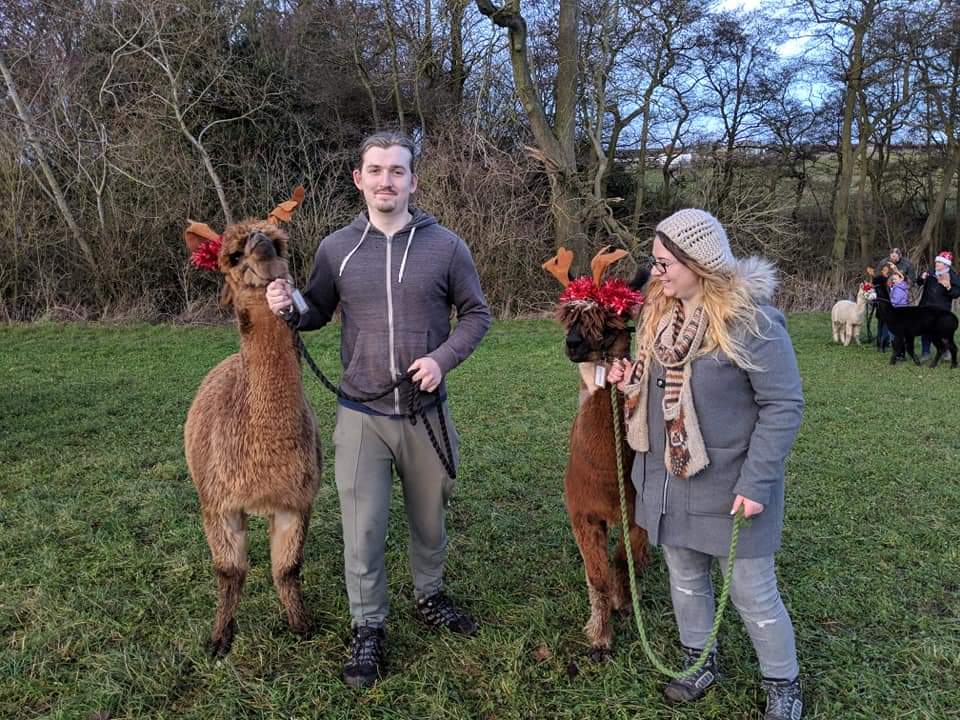 Halfway through the walk, we stopped in a field to take photographs and feed the reinpacas. This is when the food we bought earlier comes in handy as you can use this to bribe them into getting a great photo with you. The Elf helper running each walk even comes round to take photos of you with the whole group you came with and your alpacas.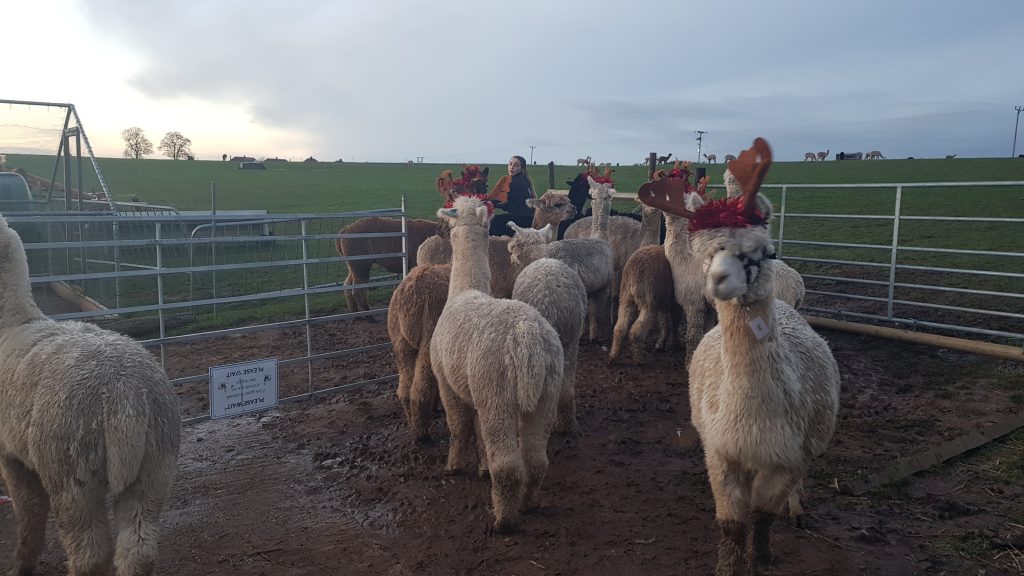 Since we were the last walk of the day, when we got back to the farmyard we were asked to lead the alpacas into a pen and take their leads off them. The walk seemed to go by really fast and definitely felt a lot shorter than the 90-minute walk we went on last time. However, because it was so cold and muddy, we didn't really want it to last that much longer anyway.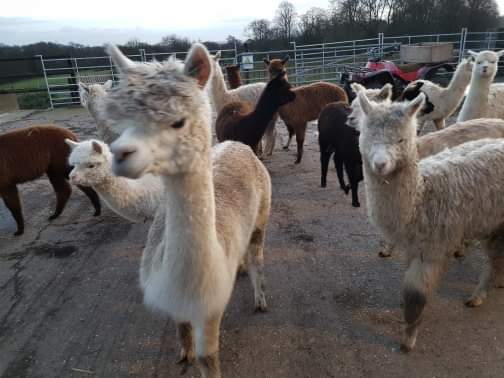 After letting our reinpacas off their leads, our elf helper gave a small talk thanking us for visiting. She also let us know that if we waited a few minutes the baby alpacas used during the nativity would be returning to their field. Of course, we had to wait around to see them although they were bigger than I was expecting. We returned to the shop where mulled wine was awaiting our arrival.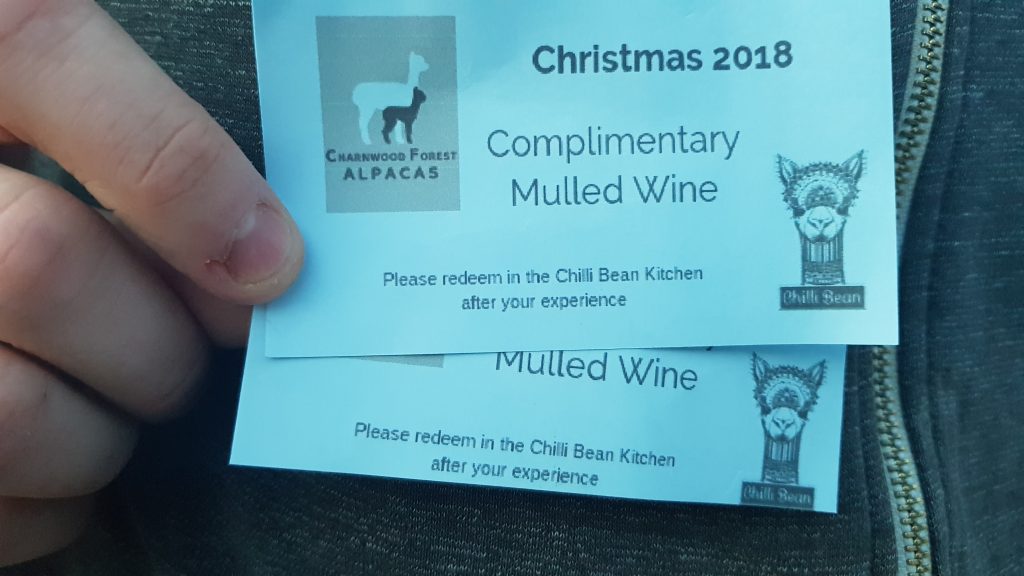 Overall, we had a great time visiting the alpacas and would definitely go again. Tickets for the Reinpaca experience are £35 (or £30 on a Thursday or Monday) and you must book online on the Charnwood Forest Alpacas website. It's advisable to book as far in advance as you can as the experiences are often filled up. If you're interested in the Reinpaca Experience or any of the other things normally run, use the code TFB30 to get 30% off your booking. If you're going to be in the UK over the Christmas season, be sure to check out some of the best Christmas markets.