Last year for Christmas, from Gabe's mum, we received a voucher for a Walk with Alpacas experience at Charnwood Forest Alpacas near Loughborough. We could redeem the voucher at any point within a set period so, being in England, we decided to wait until the weather was a bit nicer and ended up booking for July. Strangely, by complete coincidence, Gabe's brother and his girlfriend, who also got a voucher for Christmas, booked for the exact same session too! This weekend, Gabe and I have been invited back for another visit for the special Reinpaca walks which take place over the festive period.
About Charnwood Forest Alpacas
Charnwood Forest Alpacas is a working Alpaca farm in the heart of England, on the border between Leicestershire and Derbyshire, where they breed, raise and sell Alpacas and their products. They have an elite breeding stock and several award winning Alpacas. The farm itself is open to the public between 9.30am and 4.30pm Thursday to Monday and is free of charge to visit. There is a shop, cafe, a free farm paddock walk and pens containing the alpacas used during the walks. You can even buy alpaca food from the shop for 50p per bag and hand feed the animals around the farm.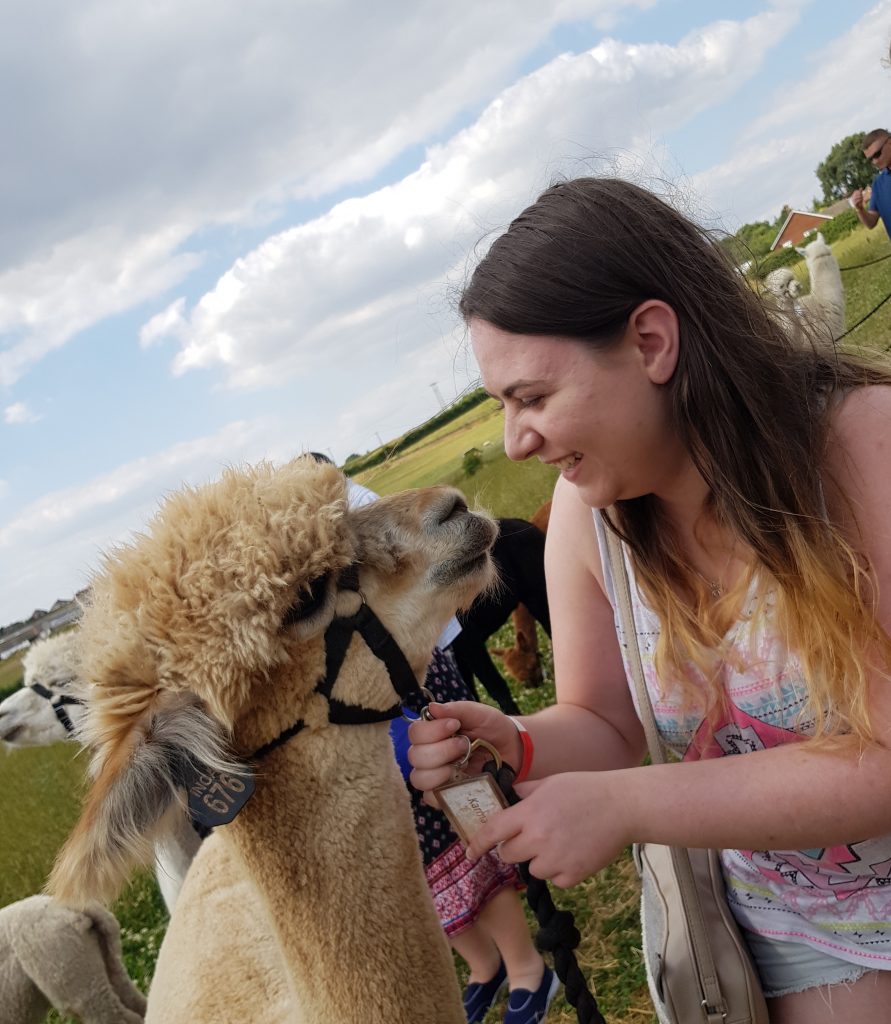 90 minute Alpaca walk Experience
Booking
There are several different packages and experiences available including Cria Watch (baby alpaca experience), alpaca walk with afternoon tea and adopting an alpaca (including a meet and greet with your alpaca with the premium package) but we just had the 90-minute walk with alpacas experience. It is advisable to book the experiences in advance as far as you can as they often get fully booked. When we went to book, it was almost 2 months before there was any availability on a day that we could do. The booking process is simple and straightforward with an online booking system on the Charnwood Forest site. If you want to book, use the code TFB30 to get 30% off the price for any of the experiences.
Arrival
Charnwood Forest is located at Scamhazel Farm, Ashby Road, Boundary, DE11 7BA. It is a very central location so fairly easy to get to from anywhere in the UK, however as it is in the countryside, public transport is rather sparse so driving would make it much easier to get to. Be warned though, if you do use your satnav, it will direct you to the opposite side of the road likes ours did.
You should aim to get there at least 15 minutes before your session starts so you have a little time to explore the farm beforehand and to make sure you aren't late. It is really important to arrive on time because if you miss the health and safety demonstration you will not be allowed to partake in the activity you have booked. When you arrive, head to the Pukkapaca shop to check in and buy alpaca feed to use on your walk if you want.
Introductory talk
The experience starts with a short talk about the alpacas, their products and the farm using one of the alpacas as a very handsome demonstrator. The talk aims to teach a bit about alpaca history, physiology and their nature. As part of this, there is a health and safety briefing going over things such as the importance of cleaning hands and shoes before interacting with the alpacas, how to properly hold and restrain them and what to do if they start to spit at you.
Alpaca walk
After this, each person is paired with an alpaca of varying sizes, ages and colours and the walk can begin. The walk itself is between 60 and 90 minutes so you must be physically fit enough to walk unaided for this amount of time. The ground along the track can also be uneven and a little muddy (this is England after all) so be sure to wear suitable footwear.
At several places along the track, there will be opportunities to stop to take photos with your friends, family or alpacas – or all of these together! These are also the perfect places to feed your alpaca with the food that you bought earlier from the shop. The alpacas will be expecting it at certain points and if you run out of food will start looking for it from other people. So if you want that perfect alpaca selfie, make sure you're well stocked on feed!
The trail winds through the farmland and along the paddocks so there is plenty of time to see more of the cute little alpacas. Depending on the time of year you go, you may even be able to see new babies playing in the fields.
Christmas at Charnwood Forest
Despite the unpredictable weather, Christmas is the perfect time to visit Charnwood Forest Alpacas. They now have several festive experiences to choose from perfect for any occasion. The first of these is the Christmas Reinpaca walk. This is similar to the alpaca walk but with a festive twist. All alpacas wear reindeer antlers and the walk will be lead by a festive elf helper. These tickets include the walk and a reinpaca per person as well as a mug of mulled wine for each adult.
There is also a special twilight version of the walk which involves walking along a path lit by twinkling Christmas lights. Both of these can be run as corporate events if you fancy something a little different for your Christmas party. You can even upgrade this to include a buffet-style dinner in the Chilli Bean Cafe.
The final festive experience is the Alpaca Nativity. This is particularly suited to younger children and the less able as it doesn't involve as much walking. The alpaca nativity is hosted inside the barn which has been festively decorated and involves meeting some of the junior alpacas between 3 and 9 months old and their mothers.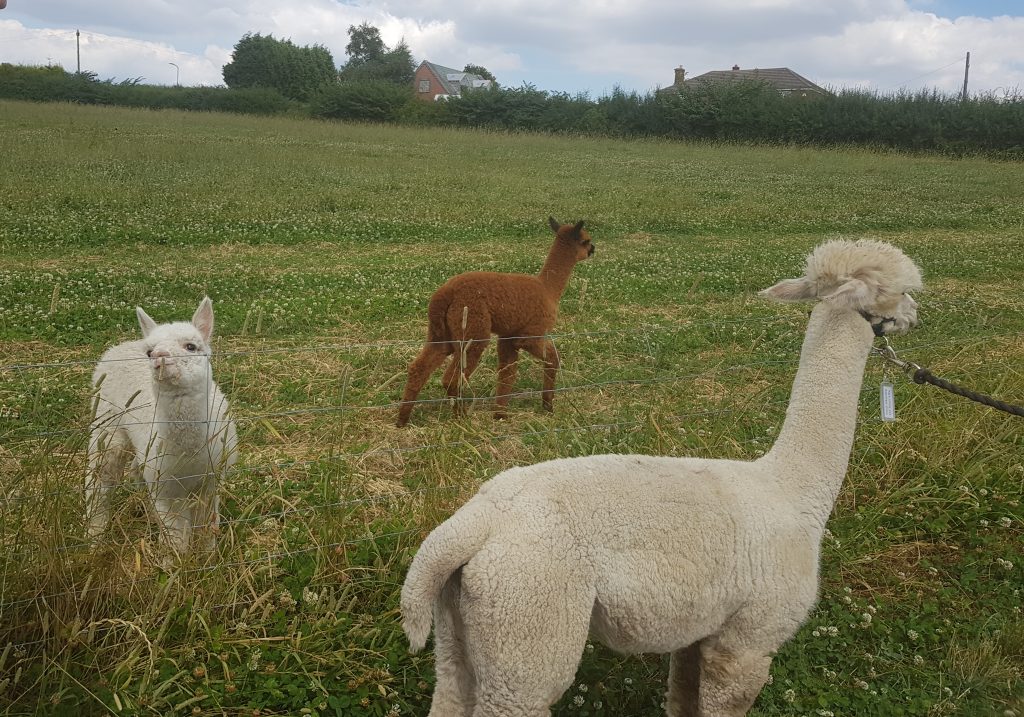 Charnwood Forest Alpacas is the perfect place to spend some quality time with friends and family and even some unique exotic animals over the festive period. Why not book an experience for over the Christmas holidays when you have a bit of time to relax off work. Alternatively, the alpaca experiences make great last minute Christmas gifts that are sure to be enjoyed. Gift vouchers are available on the Charnwood Forest Alpacas website and if you book any of the experiences remember to use the code
TFB30 to get 30% off the price!
Like it? Pin it!