Chepstow is a very quaint old border town. It's not a big place, but there's a lot packed in.
I've stayed in two hotels, one about 15 minutes out of town, the St Pierre, which is expensive by many standards, but you have peace and quiet, free use of the gym and pool and it's in beautiful grounds. The breakfast is great. Eat all you want with everything from cereals, nuts, fruit, pastries and cooked breakfast thrown in. The leisure facilities are brilliant. The bar serves very reasonably priced food. You can explore the old church in the hotel grounds, walk around the golf course with its beautiful hedging and trees and even walk to the nearby village of Mathern if you really want to stretch your legs.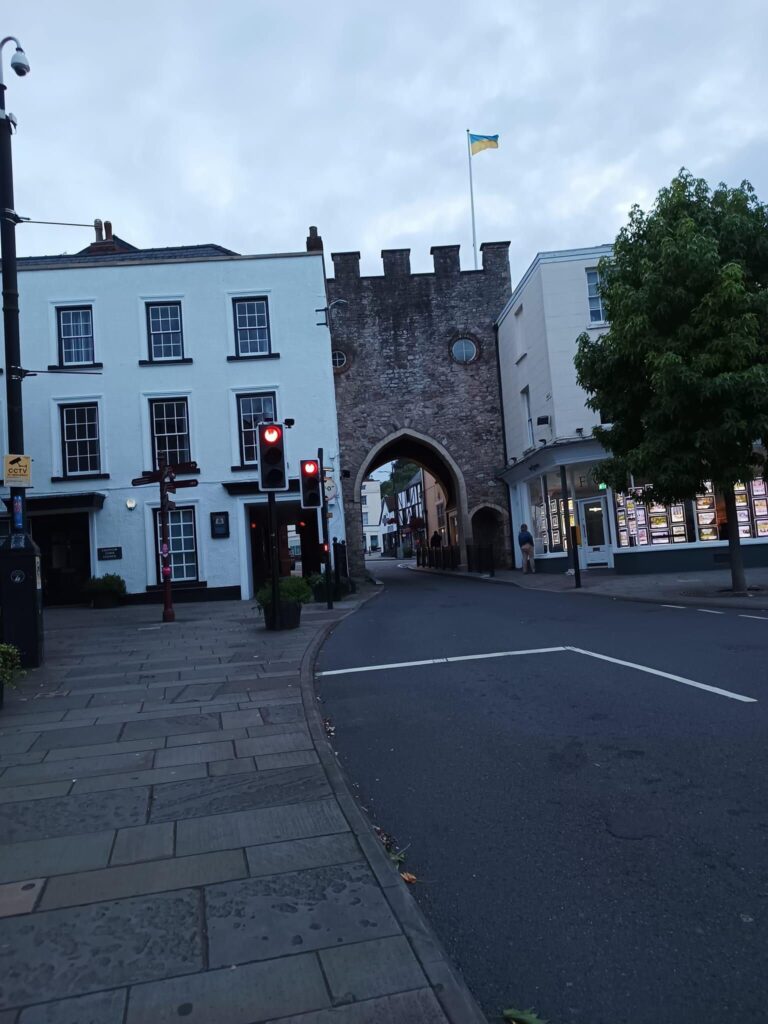 The Two Rivers is a chain. On the main road, so noisy. The rooms are clean, food is available at a very reasonable price, but breakfast is more basic. It's not that much cheaper.
If you prefer to be out of the town, I stayed in a lovely village nearby too, in St Arvans at a B&B called Parkfield. A very good price compared to the hotels in town. The hostess couldn't be more welcoming and really takes pride in the garden. You couldn't ask for a more attentive host at breakfast time. If you stay two nights, she will remember how you like everything the next day, whether it's your tea with warm milk, prefer porridge, or apple juice over orange.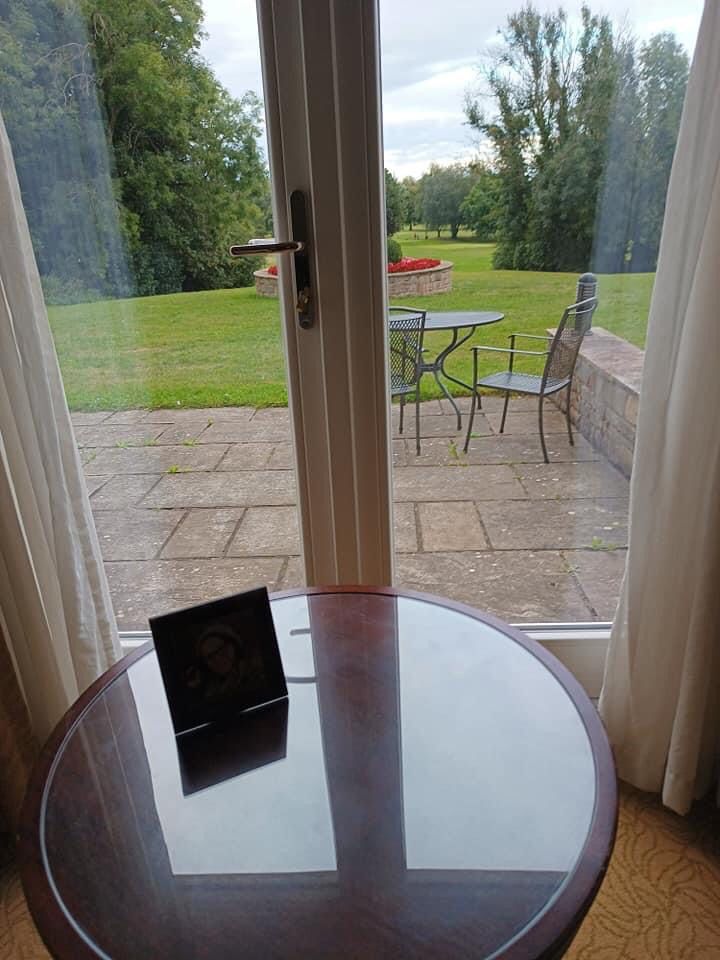 St Arvans is near the racecourse. It has a pub serving pretty good food and at rock bottom prices. I was more than happy to eat there. It's a very pretty village, and if you have the stamina to walk up the hill, you're treated to amazing views of the Severn bridge. It's a bee friendly area with some unusual flowers in the well kept gardens.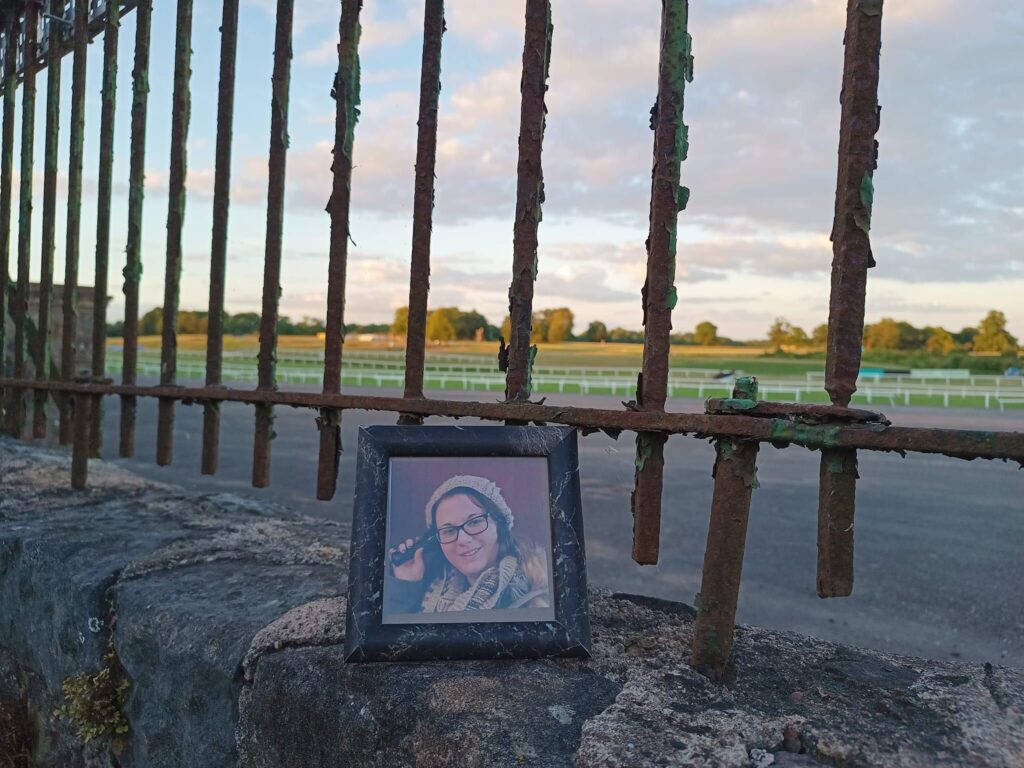 If you prefer to stay in Chepstow town centre, there are plenty of small, privately owned hotels and B&Bs in the town itself, but you'd have to park in a privately owned car park and pay for parking. On the other hand, with a train station in the town, if you don't have a car and want to have a break in a lovely place with plenty to do and see, it's ideal. 
Not too far away is the magnificent Tinturn Abbey, the Wye Valley and popular scenic spots, the Giant's Cave, the Eagle's Nest and the Devil's Pulpit. Plenty of walking around the edge of the Severn river at the side of the town too.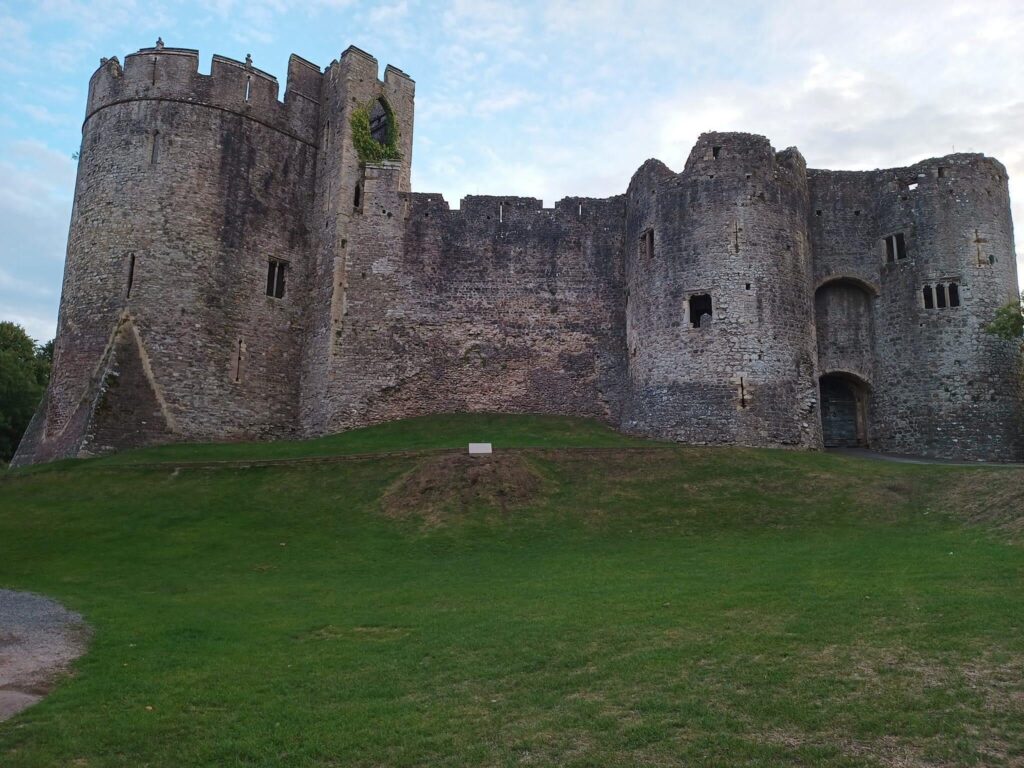 Chepstow is a lovely little town, with lots of pubs, restaurants and shops. It has a magnificent castle which is well worth a visit, a museum opposite and has a fun quirk. If you walk over the bridge by the castle, you're in England. Cross back and you're in Wales in under a minute. There's a lovely park next to the river. Being a tidal river, don't be surprised if all you have to see is mud though.
The castle is believed to be the oldest surviving stone castle in Britain. Founded in Norman times, building began around 1067. As with all castles with a long and distinguished history, building and improvements continued for hundreds of years. It sits right on the estuary and the geography gives it an unusual and interesting layout. The town is far older than that though. Recent excavation for a modern housing estate near the estuary has revealed continuous human settlement from an astonishing 5000 BC! Iron age fortifications nearby show this was a favourable area for life. It became a very important Roman town, alongside Roman Gloucester on the other side of the Wye river. Saxons came next, until the Norman conquest. A town steeped in history.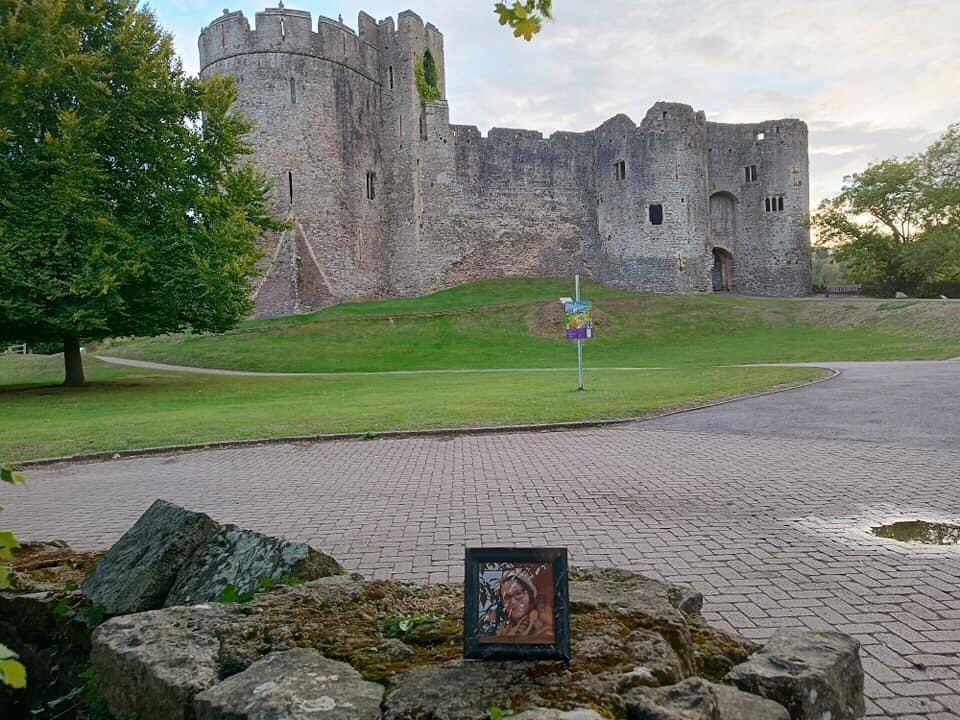 Although it was an important area for shipping and trade (timber and importantly… wine), it was also established as a popular tourist area as far back as the 18th century. Since the removal of the tolls, it's an even more popular route into Wales.
Chepstow is built on a hill, so pace yourself if you aren't very fit. A good excuse for a sit down and a drink in one of the many pubs or cafes. It's a fairly quiet town at night. I was quite comfortable walking around on my own. It's not an easy town to drive through. Being an old town it has a one way system as the narrow roads can only accommodate one car. There's a Tesco on the edge of the town for shopping. Despite being quite compact, there's a lot squeezed in, with everything from coffee shops to pet shops, music shops to boutiques. There aren't many of the usual chains, and where there are, they're quite unobtrusive to keep with the history and architecture. M&S is tucked up a back street, Peacocks blends in so much I didn't even spot it the first few times I went in. You could easily spend a day or two wandering around Chepstow, mooching in the shops and trying to spot the traces of its history.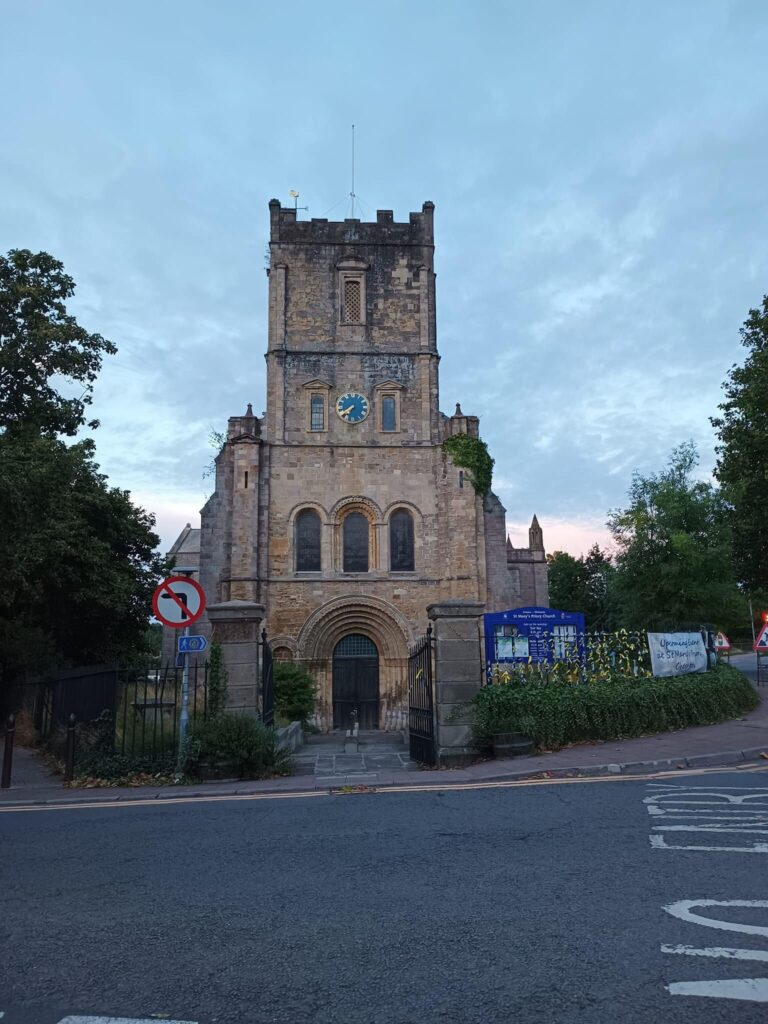 If you keep your eyes open, you can still see the old town walls in parts of garden walls and buildings in the town. Some beautiful churches and some of the houses and the old almshouses are fantastic. They've tried to keep a lot of the history while moving with modern times. It even has some modern art. Right in the town centre is an unusual sculpture for such a historic town…. I'm proud of resisting the urge to place a fig leaf to cover his modesty before taking a photo. Not because I think it's rude, heck, I'm a physiologist, but because my inner child thought that it would be funny.
One major bonus about Chepstow is the number of public conveniences. So many town centres have shut theirs and although it's not the most polite topic, let's face it, when you need to go, you need to go. I think it's fabulous that this vital service is still available. I hope they keep them going.
I've been here many times and now pop down for work once a month. I still adore this lovely old town. People are friendly. It's safe. It got a lot to offer whatever you enjoy from a break.