Lake Como, with its enchanting landscapes and charming towns, served as the backdrop to a journey that was not just a holiday but a celebration of love. We embarked on this unforgettable adventure as guests to a breathtaking wedding, and along the way, we discovered the beauty of Lake Como, its quaint towns, and even had an unexpected detour to the vibrant city of Lisbon.
London Heathrow Airport – A Grand Beginning:
Our journey began at the iconic London Heathrow Airport, a place that, despite the bustling crowds, managed to exude an air of calmness. The spacious interiors and high ceilings provided a welcome contrast to the typical airport chaos. They had an array of shops including a Harrods which I thought was VERY cool!
Being an anxious flier, I was touched by the kindness and patience of the airport staff during security checks. On the plane, the airline not only acknowledged my fears with a heartfelt card applauding my bravery but also extended their warm wishes to the happy couple with prosecco and a congratulations card. Despite the limited legroom, the exceptional service from the staff more than compensated for it.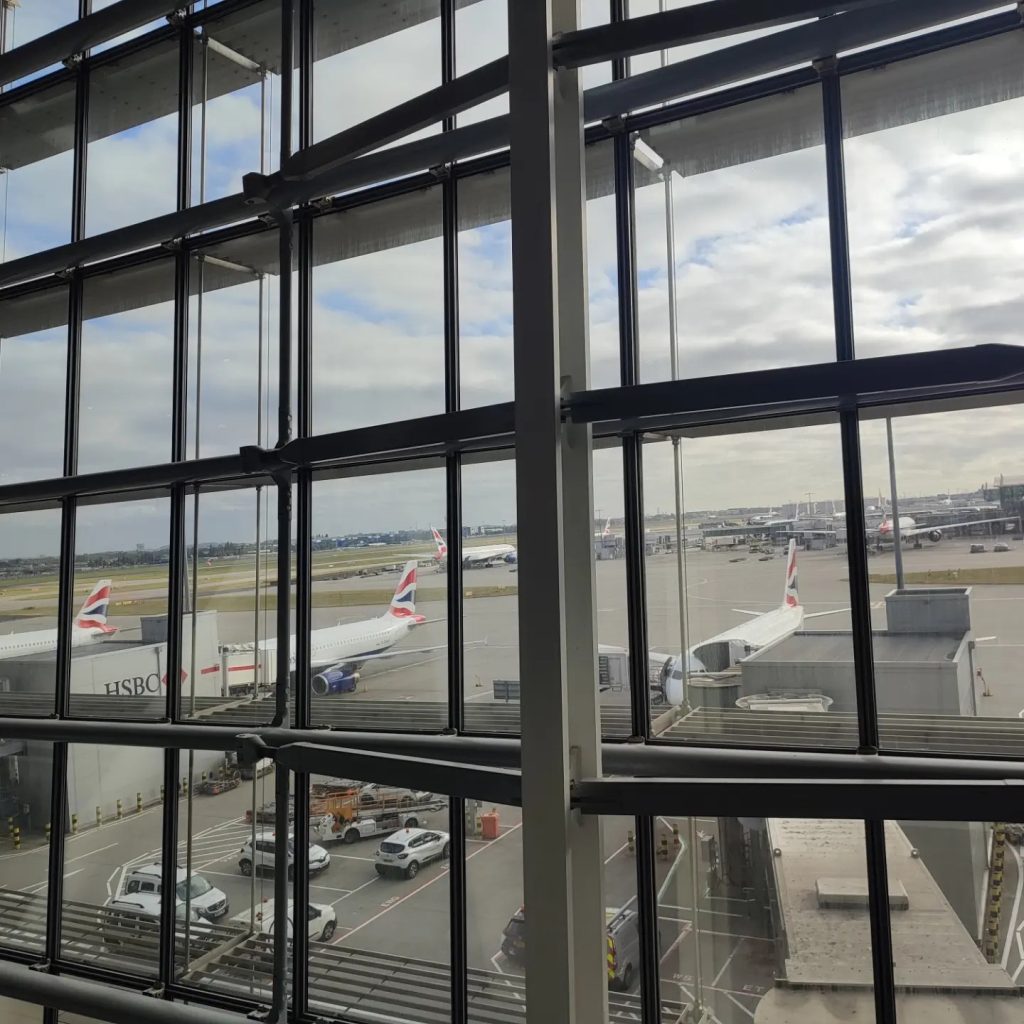 Exploring Lake Como:
Nestled on the shores of Lake Como, Tremezzo welcomed us with open arms. Our stay at Villa Marie, a charming family-run hotel, added a touch of cosiness to the entire experience. The breakfast was phenomenal everyday and the staff were so lovely. The beds were really comfy and we slept super well. We had a room in the annex which overlooked the pool and the views were like a postcard. Just a short walk away are a huge variety of restaurants, including a place that sold super cheap and delicious pizza called Ristorante Tremezzino.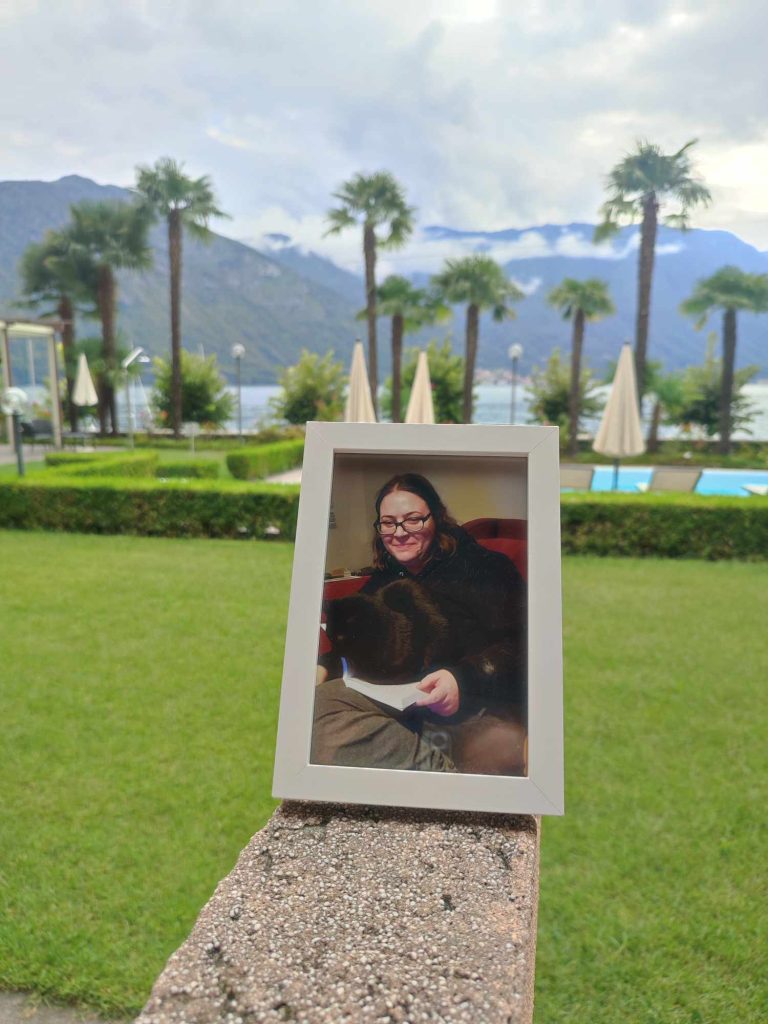 Lake Como's allure lies not just in its stunning scenery but in the mode of transportation – ferries. While navigating the ferry timetables proved to be a bit of a puzzle, the experience itself was worth the effort. For those who prefer walking, the narrow pavements might pose a challenge, but the breathtaking views along the way make it all worthwhile.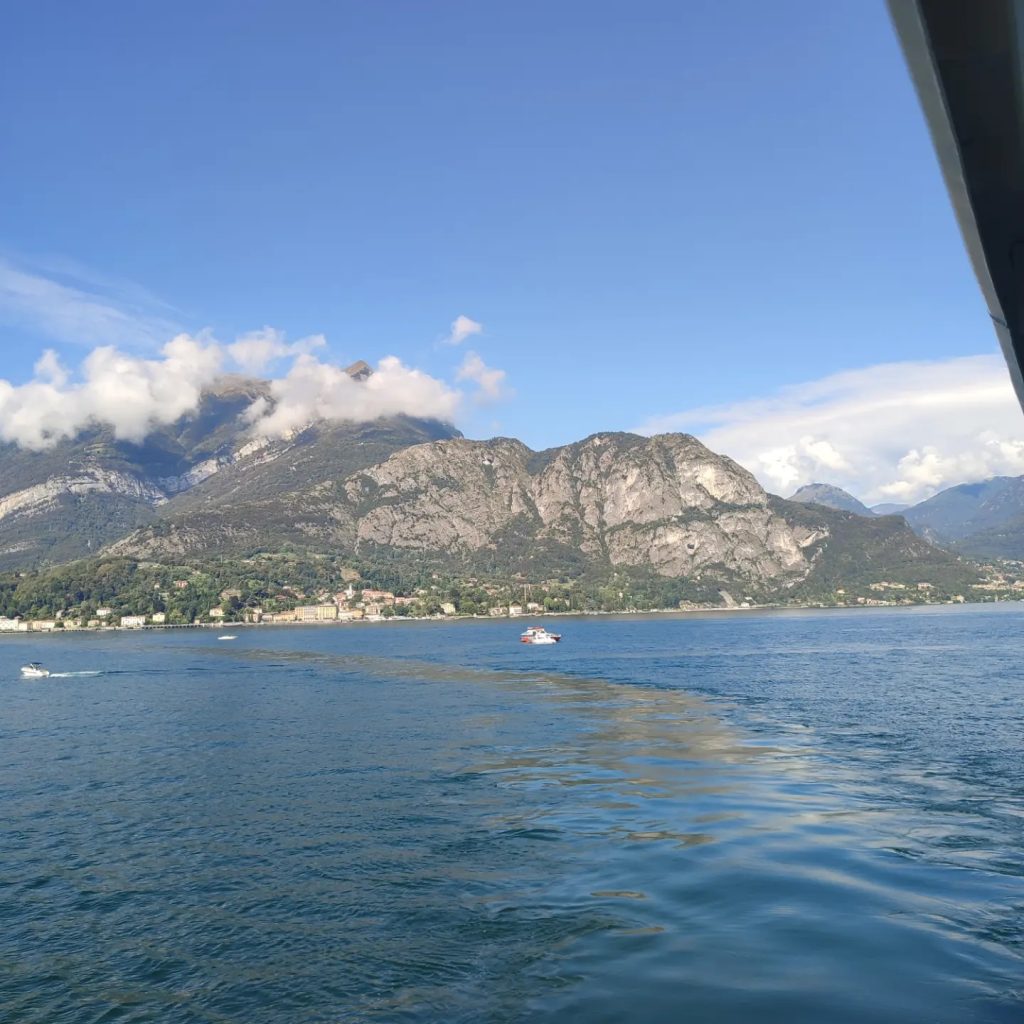 Bellagio:
The hub of this side of Lake Como is Bellagio, with its famous steps and myriad of souvenir shops, makes for a perfect exploration. We spent some time at a waterside place called Restaurant La Terrazza that served Ice Cream, Cocktails, Food and so much more. It was very expensive and the service wasn't great but the views were well worth it.
I ate a lot of gelato while we were away, it's like ice cream but somehow so much better. My favourite flavour was stracciatella which is basically milk and chocolate and it was so delicious.
When you're in Bellagio, do venture up the steps as all the cool stuff can be found up there. I know they seem really steep but it's not too bad!
It is rather expensive, which is to be expected as it boasts George Clooney, John Legend and other stars as visitors – so be sure to budget accordingly.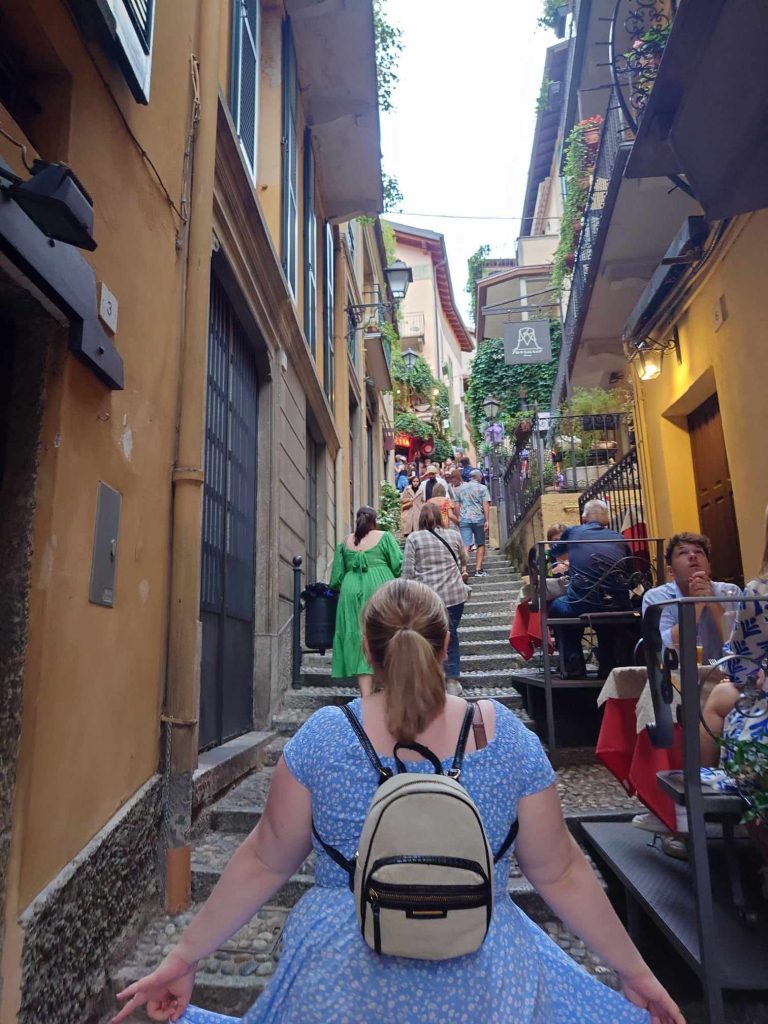 The Bonus Adventure – Lisbon:
An unexpected twist led us to Lisbon due to a cancelled flight by easyJet. The Arts Hotel welcomed us with a playful mural of cartoon characters, setting the tone for a short but delightful stay.
The centrepiece of the mural was Sulley from Monsters Inc (of which I am obsessed with and collect Sulley merchandise) – which just proves even in a foreign country I can always be trusted to seek him out!
Exploring the outskirts of Lisbon, we discovered a fun cable car along the coast, offering breathtaking views that I regret not experiencing. The metropolitan vibe of the area we visited in Lisbon added a unique bonus to our trip, promising that future visits would delve into the more traditional parts of this vibrant city.
P.S Always pack a spare pair of pants and a toothbrush in your hand luggage!!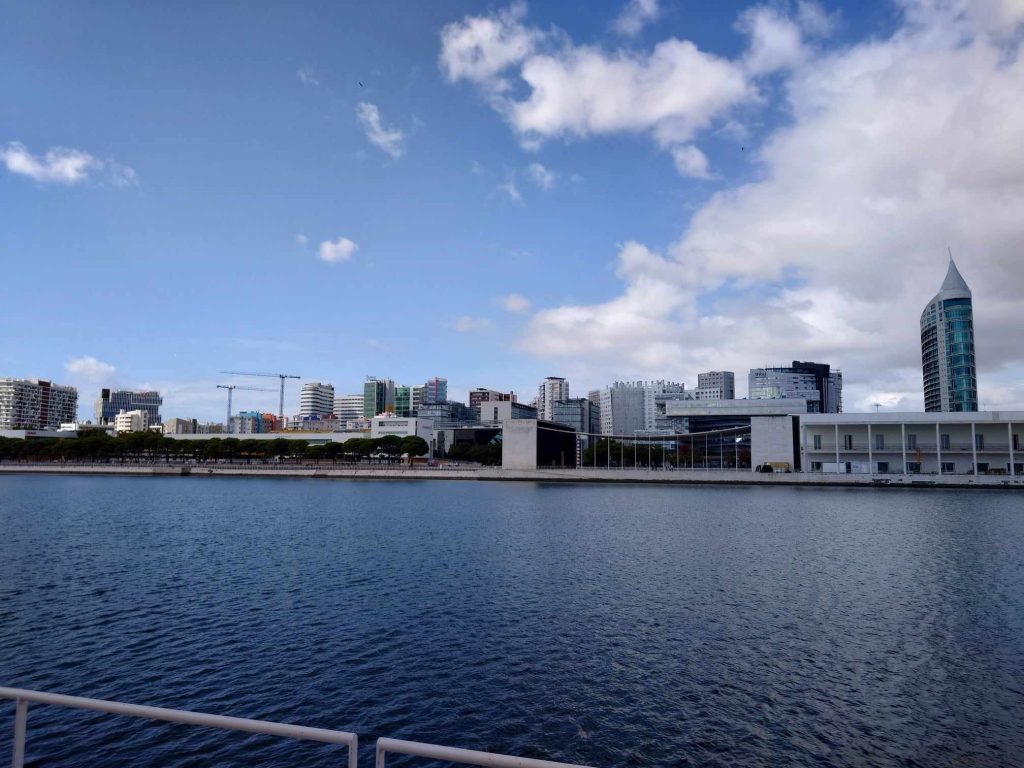 Conclusion:
Our journey to Lake Como was more than just a holiday; it was a celebration of love and discovery of breathtaking landscapes and charming towns. From the exciting Heathrow adventure to the heartfelt wedding, to the unexpected detour to Lisbon, every twist and turn added to the richness of this experience. Lake Como, with its romantic allure and captivating views, left an indelible mark, making it a must-visit destination.