Welcome to part two of Louise's mini blog of Gloucester. Louise worked with Amy at Brightwake and really helped Amy develop in both her career and with her confidence. Louise has taken a picture of Amy with her on her travels and written mini blogs as she goes. As a family, we're so grateful for Louise for everything she did for Amy at work and for helping continue her travels after her passing.
Read part one of the Gloucester mini blog here.
Painswick
After Gloucester cathedral, we went to Painswick, staying at the Courthouse Manor hotel, a listed 16th century house built on the site of the 12th century manor of Pain fitzJohn, who gave his name to the village. Charles I and his troops stayed there during the siege of Gloucester, and the ghosts of Charles and his men are still said to haunt the house.
The name is due to the former use of a room as a court house and there were cells in the cellar.
A nice hotel, but very difficult to find. If you're a nervous traveller, the hotel is behind a huge wall with locked gates (guests are given a fob for the electronic gate).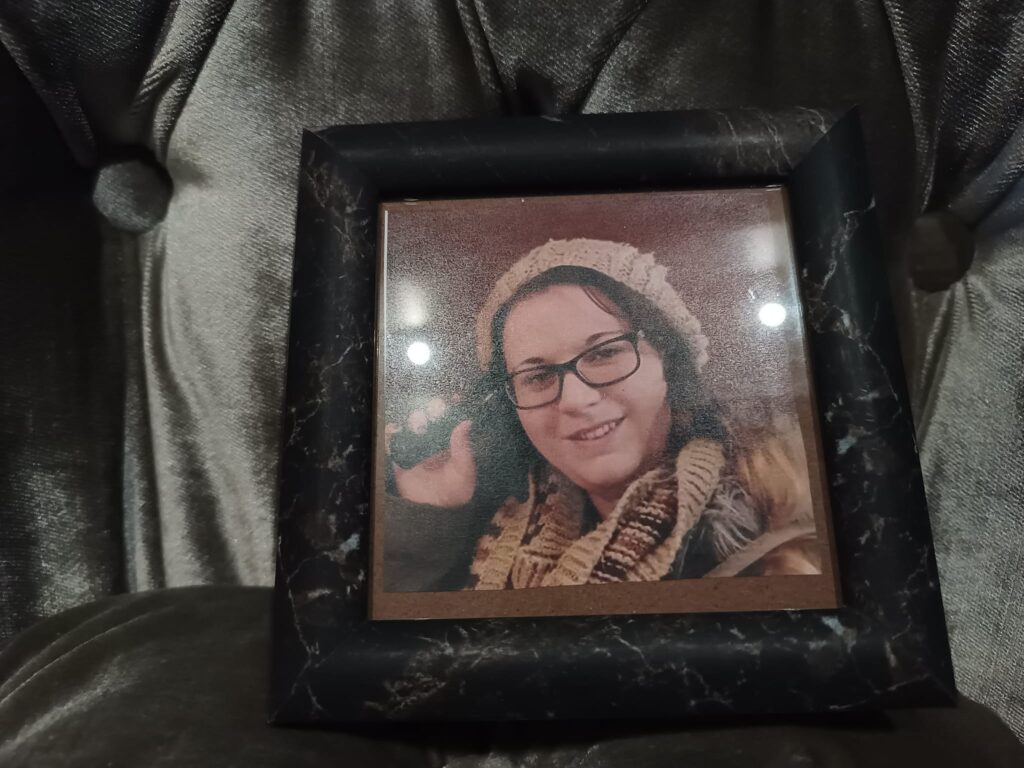 St Mary's Church
Next door is the beautiful Painswick St Mary's. A church is believed to have stood there since Saxon times. The first mention of the church is in the Domesday book of 1086. The first church was built around 1040, with the current church dating back to 1377, the tower to 1430. The churchyard has the most unusual topiary I've seen in a churchyard. There are 99 yew trees. Local folklore has it that the devil won't allow there to be 100.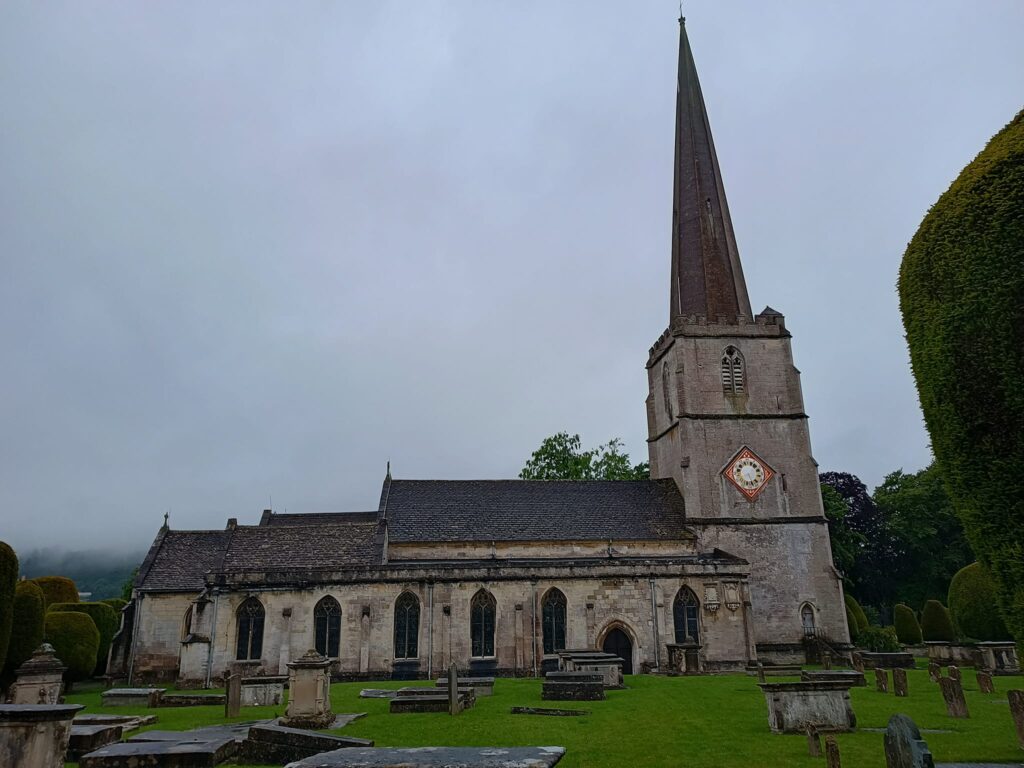 Painswick Village
Painswick is a beautiful village to walk around. There's a Rococo garden just on the outskirts. The 18th century garden was designed in the 1740s. Wander a little off the beaten track just before the garden and there is a lovely wood with a free ramblers car park. An iron age hillfort is just off the wood. If you want a quiet stay, with lovely walking, well worth a visit.
No photos with Amy outside due to rain.