Recently, I was invited to be one of the first to try out Leicester's newest attraction designed exclusively for adults. Caddyshackers is an over 18 crazy golf course and bar which is now open right in the city centre. I wasn't sure exactly what to expect when I got the invitation but I grabbed my friend, Callie, and headed out to see what the evening had in store. We ended up having a great time and loved the place in all its quirky and weird, wonderfulness. Although be warned, it's not for the faint of heart! If you fancy something a bit different from the usual night out, Caddyshackers is the place to be and is perfect for anyone who fancies a round of adult mini golf in Leicester.
In the interest of full disclosure, I was invited to the Caddyshackers launch night free of charge and my review is based on this but as always all opinions are my own.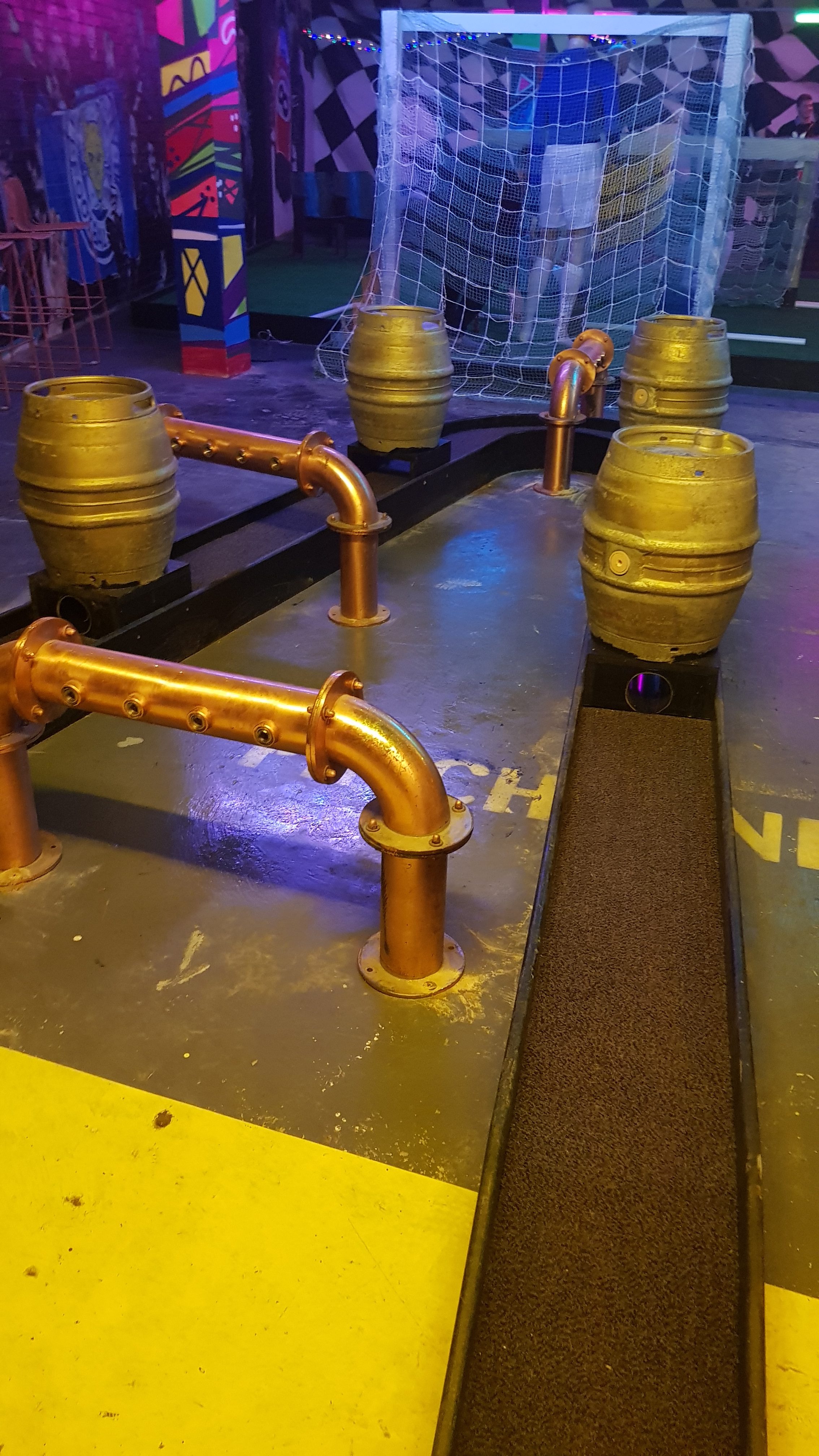 Caddyshackers is located on Calais Hill, LE1 6NB with the entrance being just across the road from the Dover Street car park. It is a pay and display car park but it is reasonably priced with discounted prices at certain times. From the outside, it is not massively obvious that it is an entrance to a crazy golf course and at first glance I didn't notice it. Luckily, Callie spotted the doorway which had bouncers outside and Caddyshackers written in a Graffiti style on the wall. It is open Monday to Thursday 3pm till midnight and on Saturday and Sunday it is open from 12pm till midnight.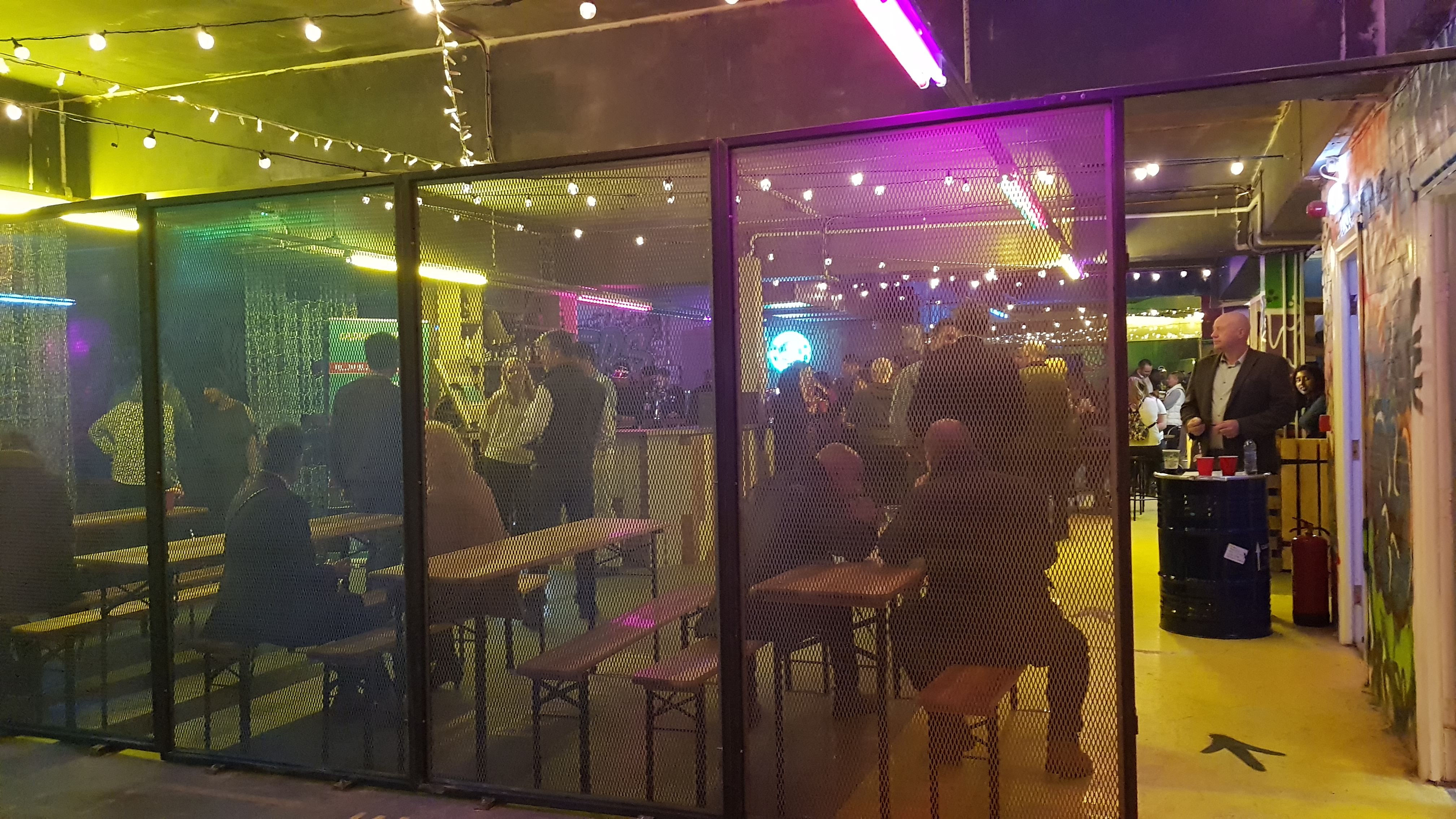 When we got their we headed straight to the bar and got a couple of drinks. Caddyshackers has a great selection of craft beers, ciders, mocktails and a series of golf themed cocktails. We both decided to go for the 'Sex on the Green' cocktail to play it safe as some of the options sounded a little strong for me (I'm looking at you Tokyo Ice Tea!) Cocktails are £6.50 per glass. They tasted great and I would of liked to try a few more but I was driving so unfortunately, never got chance. We did later have a mocktail each and I went for the Cherry Sour which was also tasty. As you're going round the golf course there are plenty of places to put your cups so you can carry on drinking as you play. And, you're never far from the bar if you do need a top up!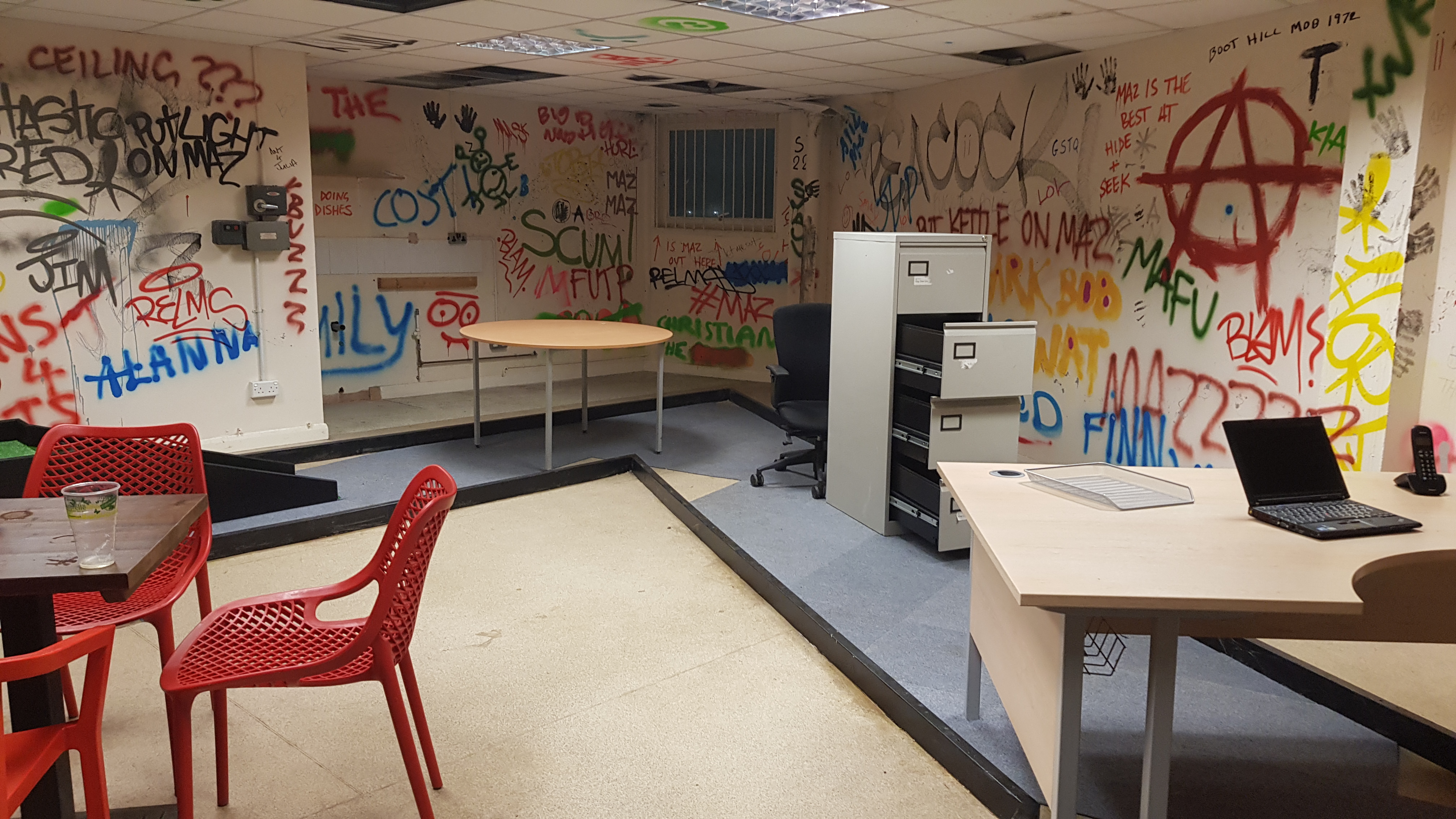 To begin the crazy golf course, you must go to the desk to collect your club's and balls. If you're competitive, there is an option to take a scoreboard and tally up your points but if not you can just play for fun instead. This is what we did since neither of us were particularly good at mini golf! As I understand it, normally you would be given a time when it'll be your turn to start the course and you will get called at that point. This is to try and prevent pile ups but on the launch night we just went up when we were ready.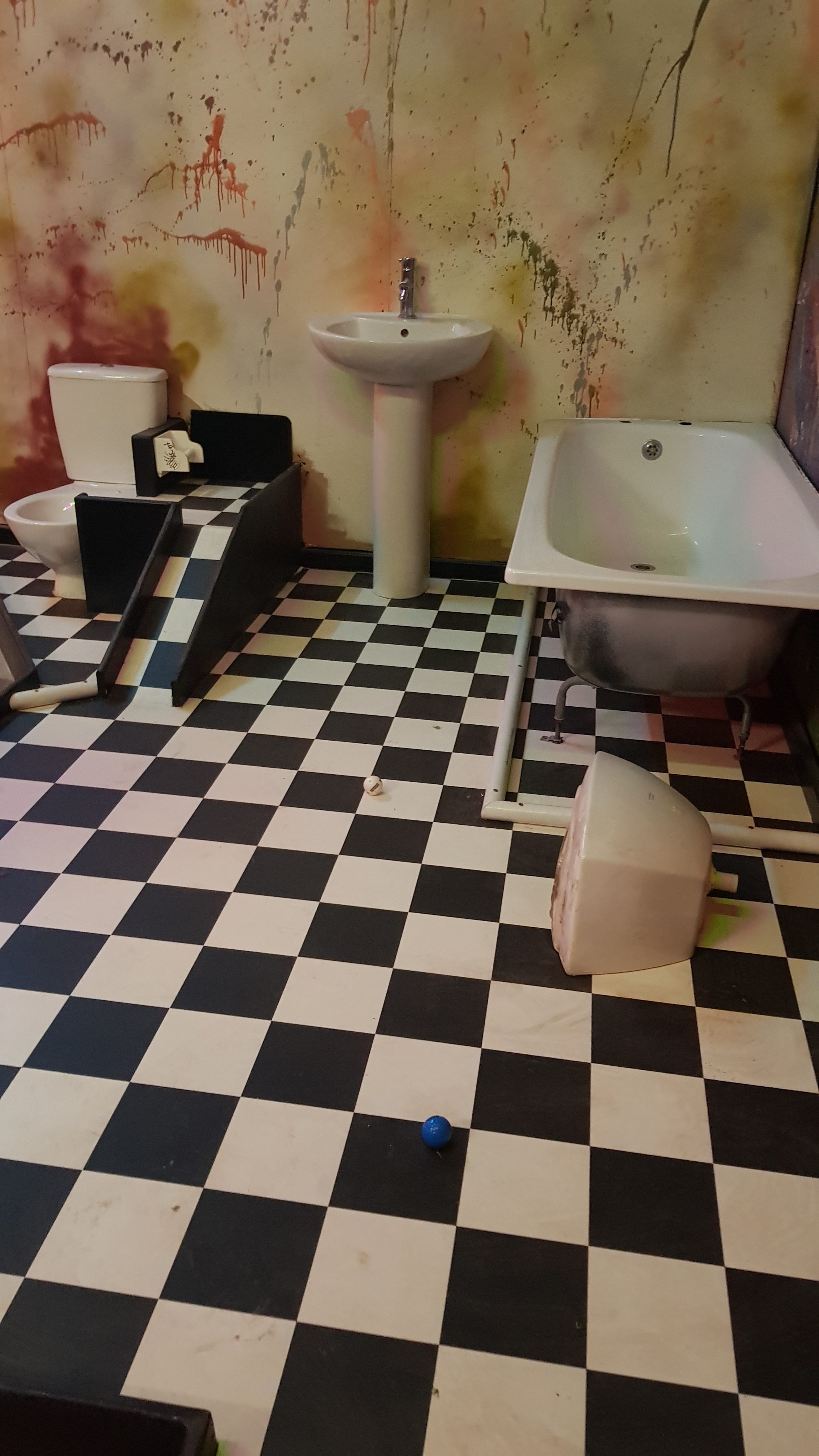 There are 18 holes in total, each with a unique theme and aesthetic. Some of these were very difficult and some not so much but they were definitely all memorable! My favourite had to be the one pictured above, designed like a creepy old bathroom complete with hole in the toilet. Others included football pitches, beer kegs, a full sized skip and a real car that you can sit inside. In fact, the whole building is beautifully designed. Graffiti lines the walls to give an abandoned warehouse vibe which is very hip and quirky whilst also being a little creepy! Definitely bring your camera as it's a great place to get the perfect Instagram picture! Half way through the course you also pass back through the bar area where you can get a drink and take a break if needed.
After all 18 holes, we arrived at a small kitchen area. The food served is based on street food vendors with the options being pizza or hotdogs. I had the Italian pizza (traditional margherita) and Callie had the vegan fully loaded hot dog complete with onion, nachos and cheese. The pizza was made fresh right in front of us in a wood fired oven which did mean waiting for a little while but didn't take too long. The food was tasty and at a pretty good price for how much you actually got. Hot dogs (vegan or regular) are £6.50 And pizzas are between £7 And £9 with plenty of different options.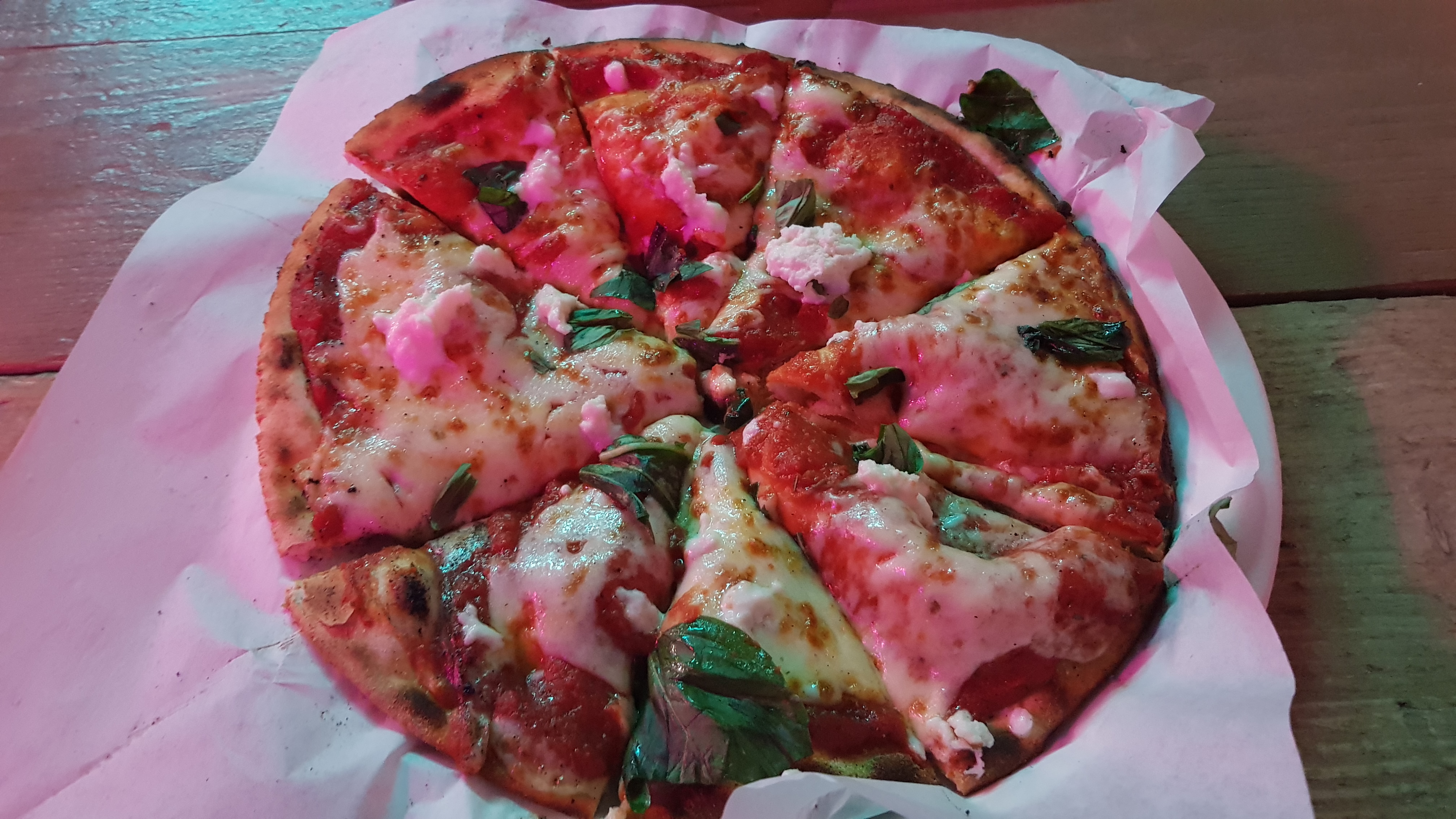 Overall, we had a great night and had so much fun. The food and drink was delicious and it was one of the most unique places I've ever been. I'm sure it will be a very popular place so make sure to book your tickets soon before they're overrun! You can find out more information and book tickets on the Caddyshackers website. This is definitely the best and craziest crazy golf in Leicester.
If you're heading to Leicester, why not check out 200 Degrees Coffee or Charnwood Forest Alpacas while you're there!
Like it? Pin it!