On October 1st my sister was celebrating a significant birthday and I was invited to join her and my niece on a surprise trip out.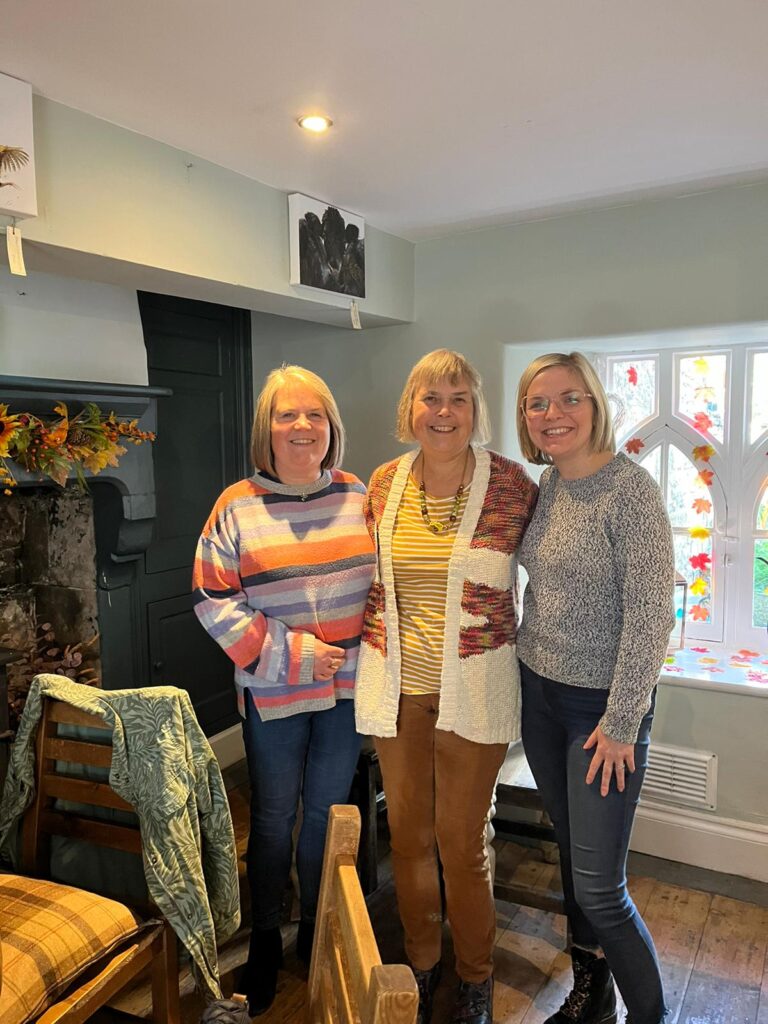 Edensor Tea Cottage
We began our morning at the Edensor Tea Cottage for breakfast/brunch, and were delighted to find a beautifully decorated, cosy tearoom with an amazing menu of breakfast and brunch items to choose from. Having made our selection with help from a very pleasant and friendly waitress, we found our choices to be absolutely delicious. Two of us had the Pancake Stacks with sticky figs, streaky bacon, and maple syrup. The third had the Apprentice cooked breakfast, which was a slightly smaller version of The Works for those with a bigger appetite. After eating them we were all very inquisitive about the Vanilla and Coconut Chai Pudding also on the breakfast menu and decided to order one portion with three spoons just to try it! Again, our waitress was very accommodating, and we all enjoyed rather an interesting tasting dish to end our brunch experience.
Burning Man Exhibition
We parked our car near the church and then walked towards Chatsworth House, through the estate. The scenery was stunning, and it was wonderful to be out in the fresh air in such beautiful surroundings. We had just timed it right to see the end of the Burning Man exhibition which had been held at Chatsworth from 9th April to 1st October.
The exhibition was of huge art installations, originally from Nevada, which were on display in the Chatsworth Estate where they could be freely viewed by the public. We walked around for several hours and viewed all twelve installations. Our particular favourites were "Mum"- a bear made from polystyrene and Canadian and USA pennies, with her cub. "Wings of Wind"- a pair of steel wings with a 28 foot wingspan and a circular frame at the centre big enough for an adult to stand and rotate in the breeze, "Elysian Towers"- the artist worked with young adults from the Chatsworth community to create the towers, made from locally sourced products, mainly recycled glass and plastic bottles and "Murder, Inc."- this is a murder (or group) of one hundred crows, each one individually drawn and cut out from mild steel. Please check Chatsworth's website at www.chatsworth.org for full details.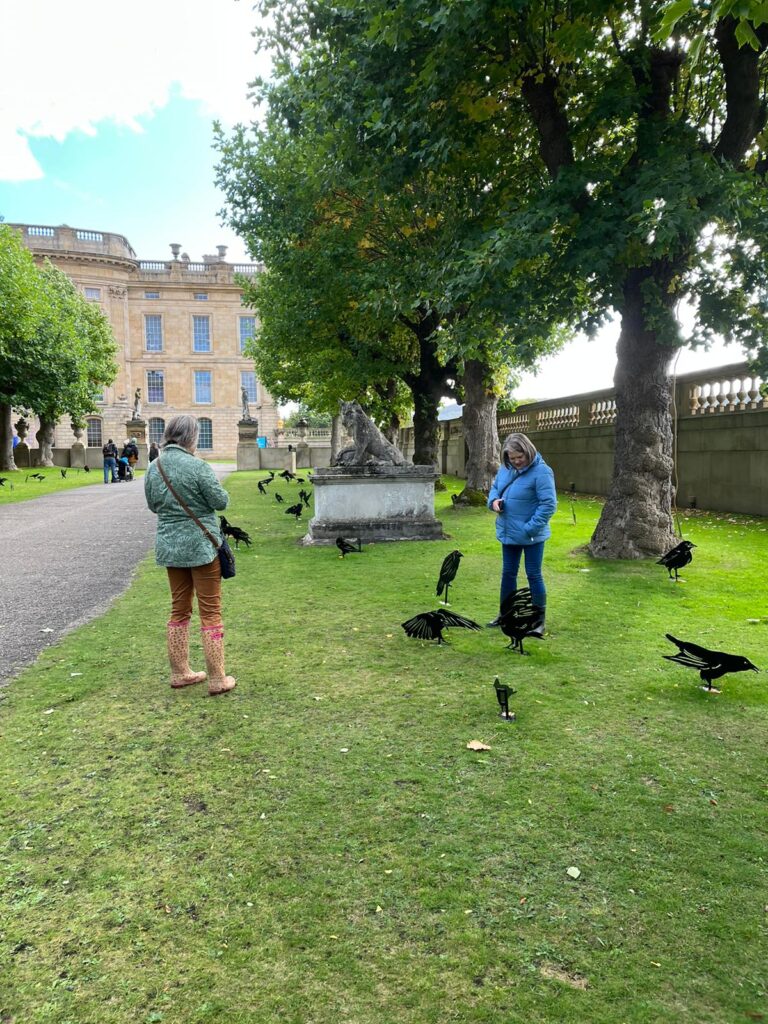 Once we had wandered around and seen them all, we headed back to the car via the tea shop once again to buy delicious cakes and tray bakes from a vast selection to enjoy with a cup of tea when we got home.
Chatsworth Estate
Although the sculptures will not be there long term, I would certainly recommend Chatsworth for a beautiful country walk. The grounds are fabulous. There is a tea shop there if you prefer, but we certainly enjoyed our visit to the Edensor tea rooms and would be keen to visit again.
The Edensor Tea Cottage has its own website at www.edensorteacottage.co.uk where you will find opening hours, menus, a photo gallery, and directions. The tea cottage is dog friendly inside and out, and uses local suppliers based in Derbyshire for their products. They have their own Facebook page and Instagram account. I'm looking forward to the next opportunity we have to visit.