Summer is the perfect time for relaxing, exploring and taking advantage of the good weather, which is not guaranteed to last long here in the UK. Long days mean that you can pack a lot into each one and there is plenty of things to do to fill your time! But with so much to do, where should you start? Here is my ultimate summer bucket list that you can do whether you're traveling or not this year!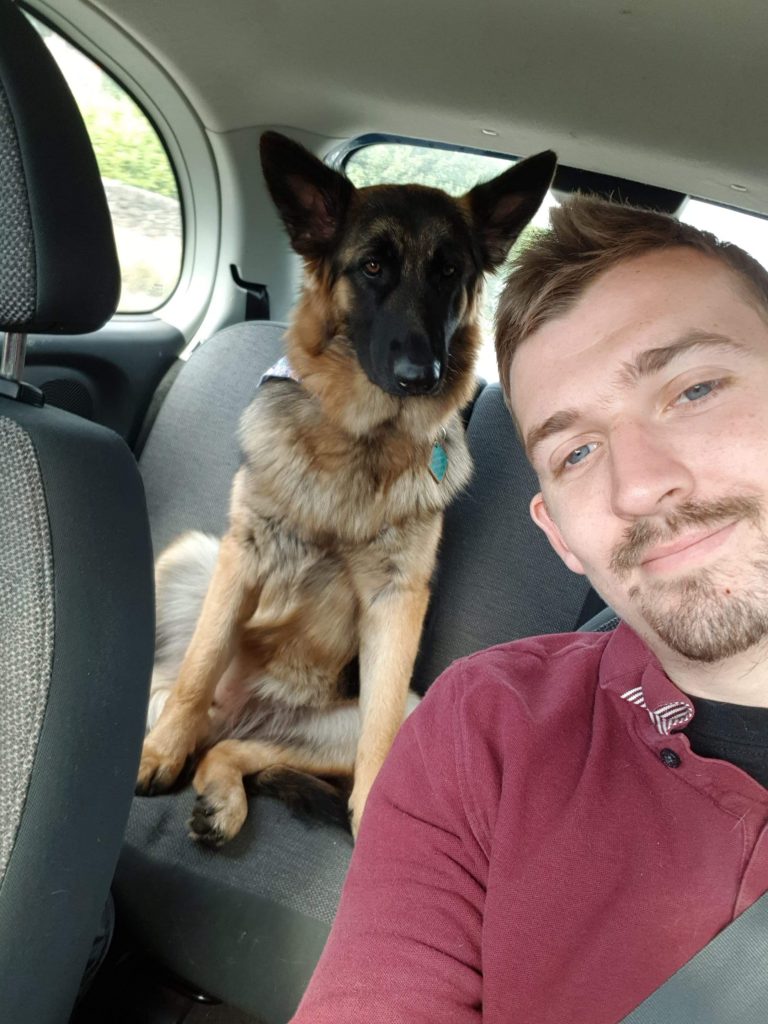 Take a road trip
Summer is the perfect time for a roadtrip with so many options of where to go. It may be hot in the car but that just makes it so much sweeter when you get to your destination. Blast out that perfect roadtrip soundtrack, stock up on car snacks and hit up the open road. Whether you plan out your trip or just see where the winds take you, you're sure to have a great time!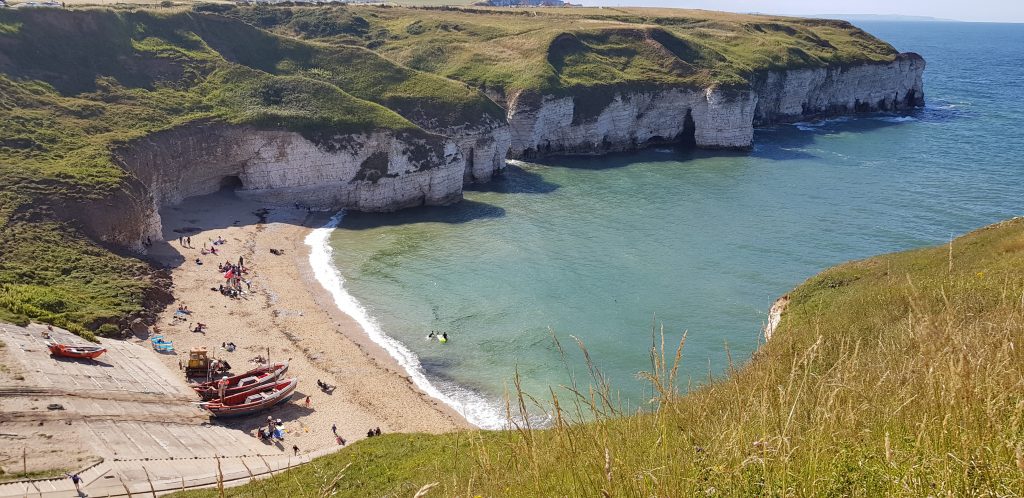 Visit the beach
At least once a year I try to visit a beach. Nothing beats swimming in the sea, building a sandcastle and eating fish and chips overlooking the ocean. There are also plenty of activities to do whilst visiting the seaside like visiting the arcades, playing a round of crazy golf or perusing the little shops along the promenade making the beach the perfect day out or weekend away.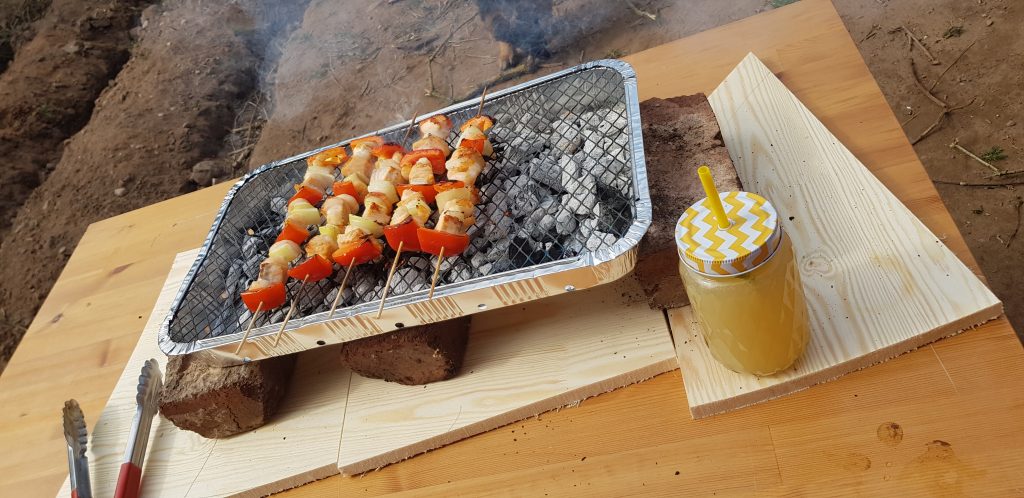 Have a bbq
Is there anything better than a bbq in the summer? Sun's out Bun's out, burger buns that is! With options to suit everyone, whether that be sausages, seafood skewers or veggie burgers, a bbq is the perfect meal to have with a group of friends or family. If you're traveling, you may find your accommodation has a bbq available for use, especially if you're staying in a cottage or similar but you can also buy a cheap disposable or portable bbq and set it up in a public place as long as it is allowed and safe to do so.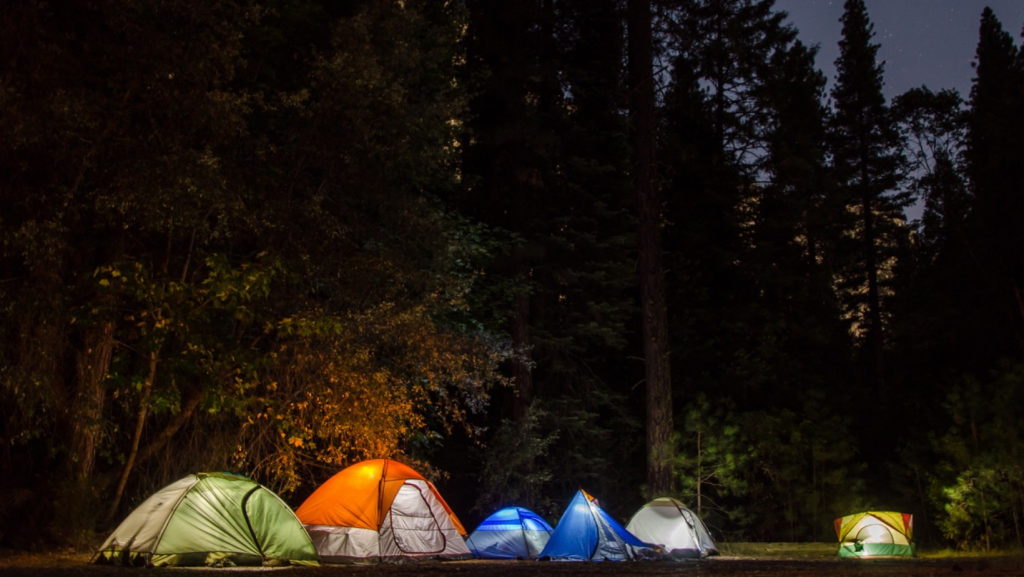 Go Camping
Summer is the perfect time to go camping and if the weather is nice then maybe even sleep out under the stars. Grab your tent and head to the nearest campsite (or go further afield if you want to) for some summer fun! If you're feeling a bit more adventurous, you could try your hand at wild camping or if you prefer your home comforts, you could go glamping instead. Even if you can't get away anywhere, you can set up a tent in your garden or even inside so you don't have to miss out on the camping fun.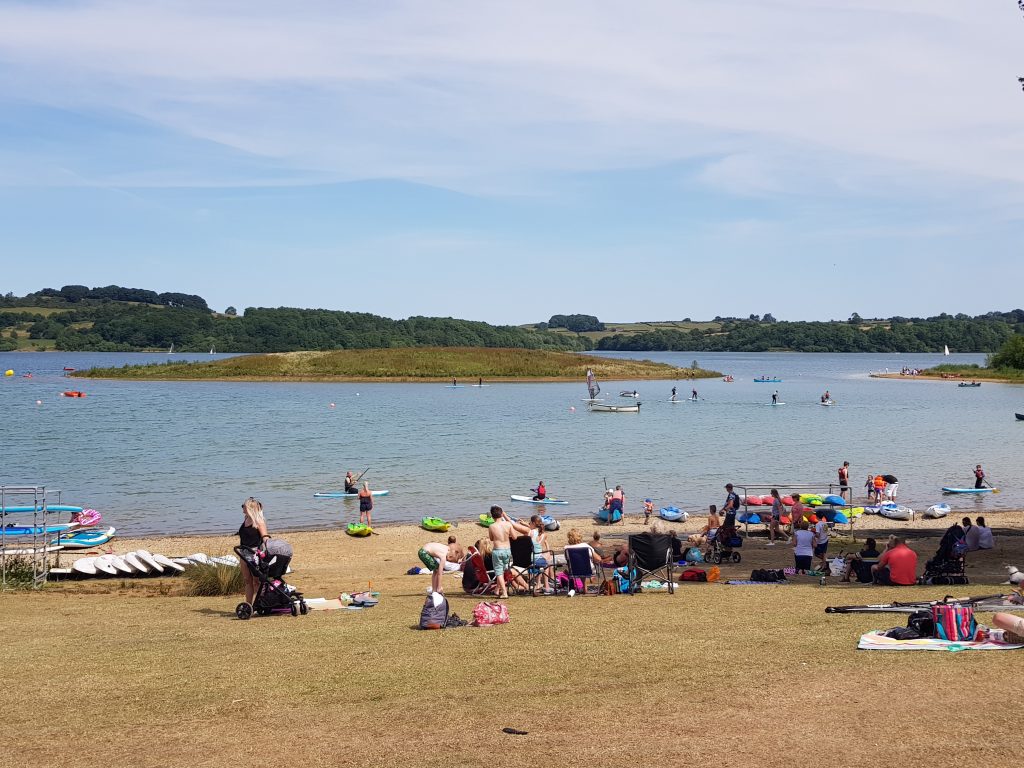 Try water sports
On a hot day, there is nothing like heading out on the water. It is the perfect time to give a brand new water sport a try since if you were to fall in you wouldn't mind so much! Paddleboarding seems to be all the rage right now so why not give that a go or there are plenty of other sports to try if that doesn't float your boat.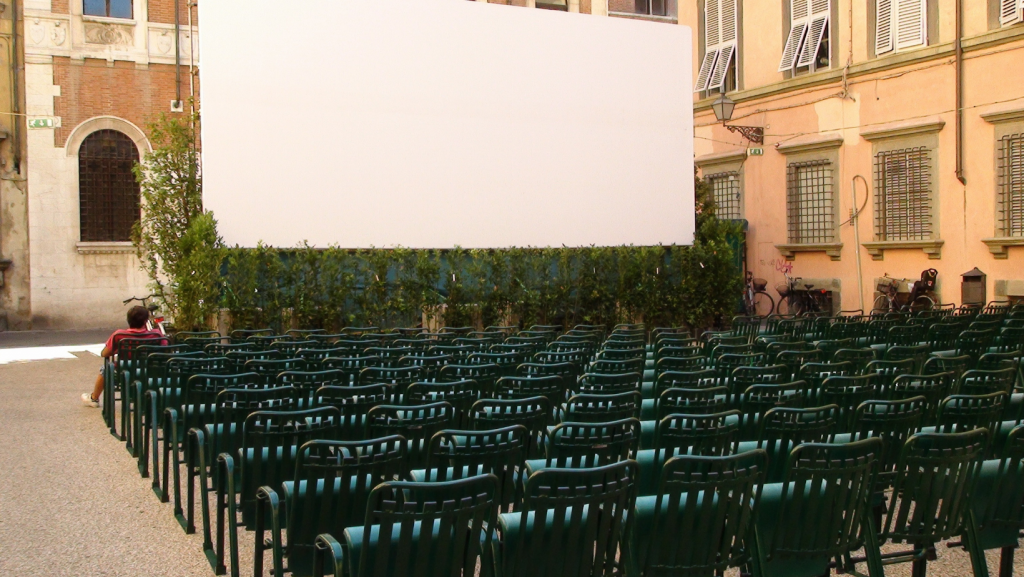 Watch a movie outside
Every summer, a bunch of outdoor movie venues suddenly seem to spring up from nowhere ready to play cheesy feel good summer films. You've probably seen the sort of thing I'm on about advertised on facebook. Whether its a drive in cinema or you just sit on the grass, many places will host outdoor movie events in the summer since the weather is less likely to ruin the experience that time of year! If you don't fancy sitting with a hundred other people to watch your film or just want your pick of what to view, you could always do a DIY outdoor movie theatre. All you need is a large sheet, some way to hang it up and a projector. You can even rent an outdoor movie setup if it's a one-off and you don't really want to invest!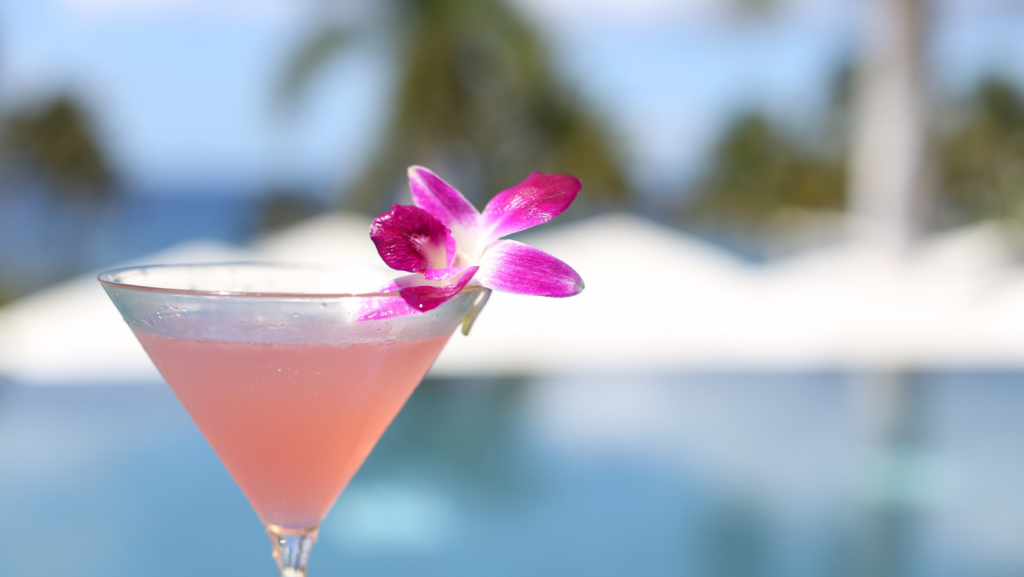 Evening cocktails
With the warm evenings, summer is the perfect time of year to sit out in a pleasant spot and enjoy a cocktail or two. Whether you are just enjoying them at home or you go out to a cocktail bar with a few friends. Even if you don't drink alcohol many places will have mocktail options too, I hear a virgin Mojito is good at this time of year!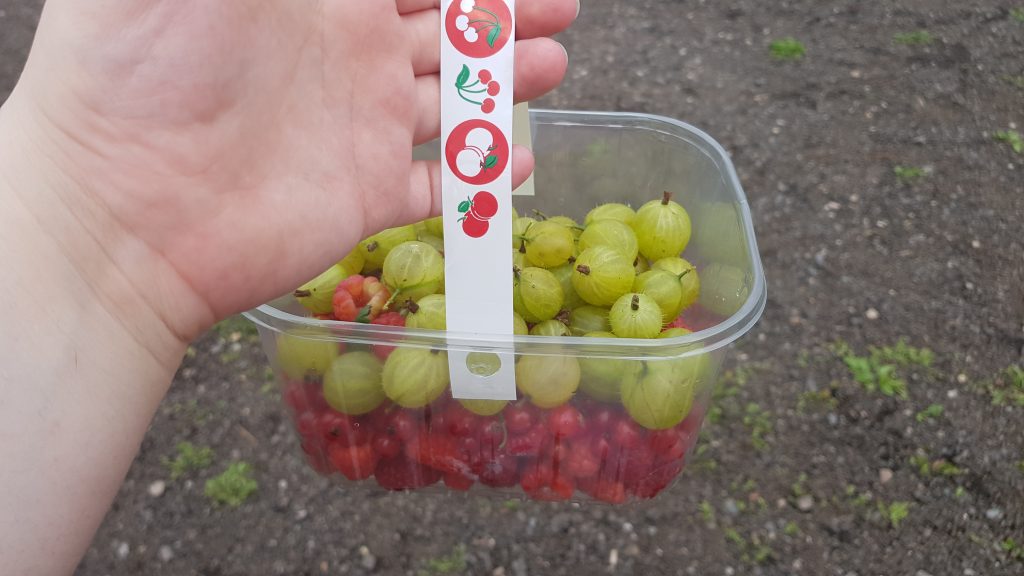 Go Berry picking
Strawberries, raspberries and gooseberries are all in their peak growth season in June and July and blackcurrants hit their peak in July meaning this is the best time of year to visit a pick-your-own berry farm or if you don't mind waiting a little while, blackberries start to come out in later summer. The best tasting berries are always the ones you pick yourself!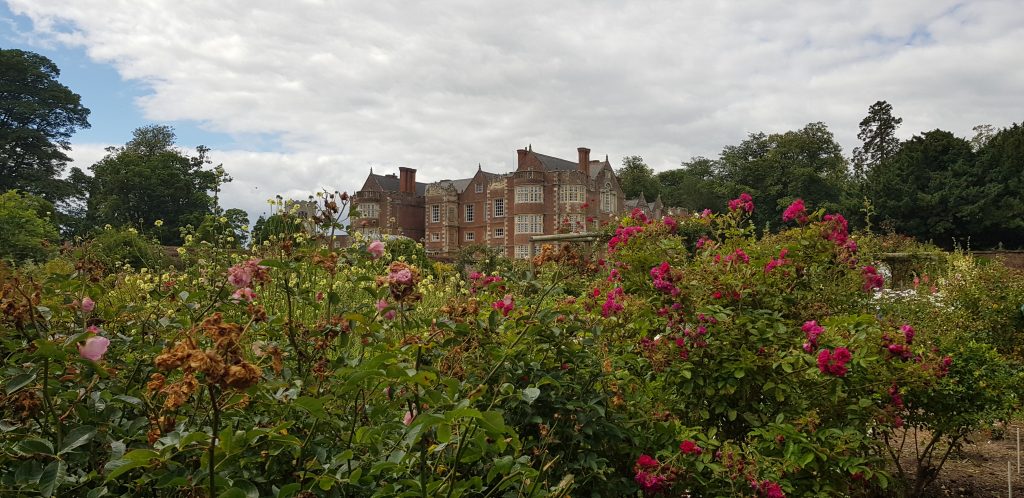 Visit a park or garden
There are so many different parks to explore no matter where you are. Whether this be a national park, local park, city park or even a theme park! Summer is the perfect time to get out and about, especially into nature and parks are a great place for meeting up witth friends and family. Plants will be in full bloom meaning gardens are also great to explore this time of year.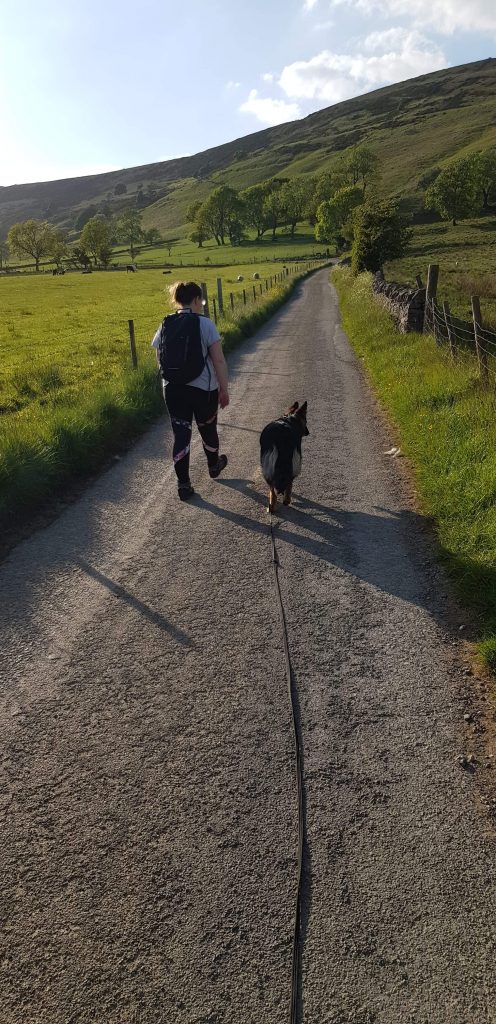 Go for a hike
While summer can sometimes be a little too hot for hiking, going for a hike at this time of year at least means there is a much better chance of staying dry! With such long days, even if you're pretty busy during the day, there is still plenty of time for an evening hike before it gets dark. A sunset hike might be even better, although be sure to bring a torch just in case it takes longer than anticipated to get back!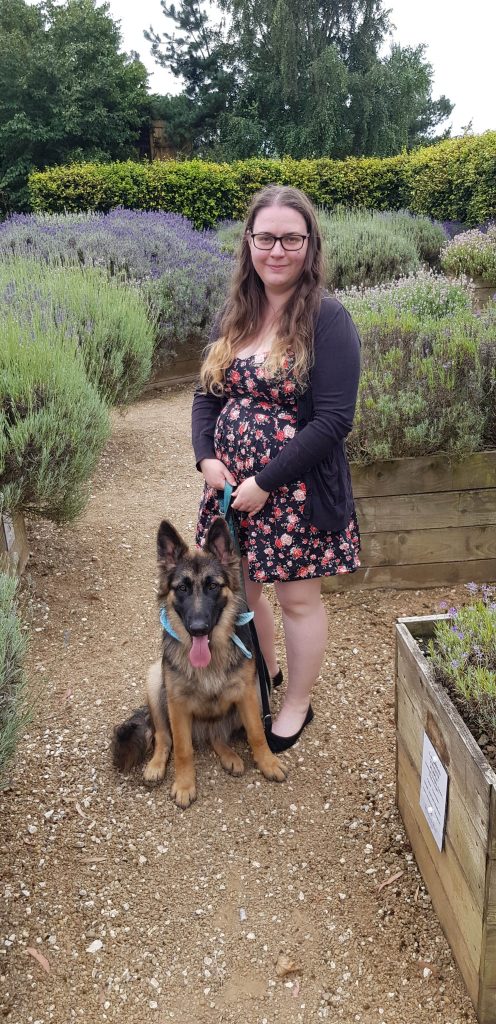 Visit a flower field
I'm sure everyone has seen those instagram pictures of the tulip fields in the Netherlands but did you know there are actually many different flower fields that are open to visiter? In the UK, Norfolk is renown for it's Tulips, lavender farms can be found in the Cotswolds, Kent and Yorkshire (to name a few), sunflower fields can be found in many farms around the country and bluebells are native to the UK's ancient woodlands. The Real Flower Petal Confetti Company in Worcestershire is the most exclusive flower field in the UK, only being open for 10 days a year and is full of multi-coloured delphinium flowers.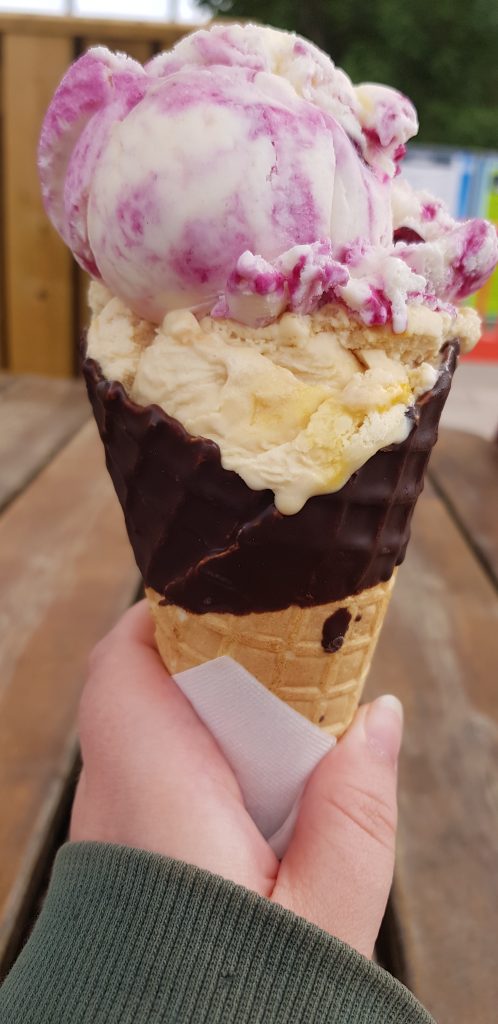 Eat ice cream
Head to the nearest ice cream parlour and get a big old scoop of your favourite flavour! I've been going to an ice cream farm near where I live for decades at this point and watched it grow from a local, family dairy run out of the farmhouse living room to a full farm shop and tea room! My favourite flavour is still Turkish Delight, just like it has always been! If you can't travel to an ice cream parlour, keep an ear out for the ice cream van coming round or, if worst comes to worst, pick up a tub while you're doing your grocery shopping. Summer is always the time for ice cream!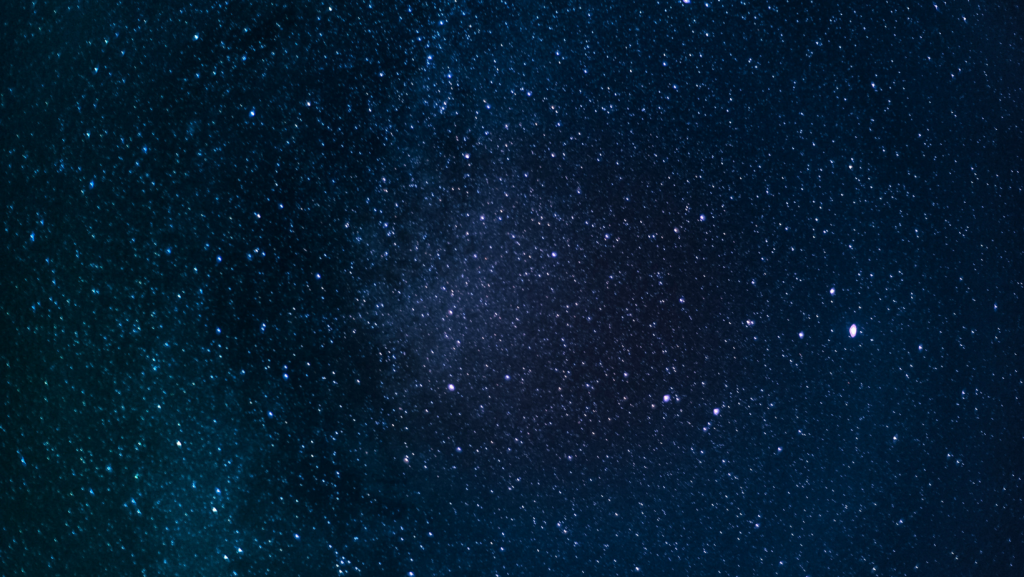 Go Stargazing
Summer is the perfect time to go stargazing since it's much more likely that the skies will be clear and the night will be warm enough to warn to be out there. The only downside is that given the long days, it may be pretty late by the time you can see any stars! A good compromise is to tick this activity off your bucket list in late summer once the nights have started to draw in again.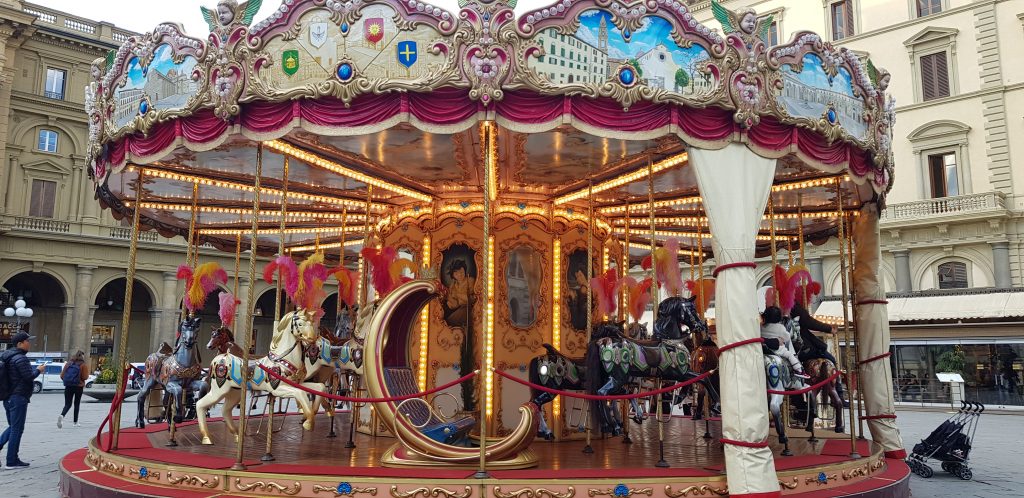 Go to a Funfair
You don't need to look far before you spot a funfair coming to town near you! Summer is when all the fair grounds make their rounds and the good weather makes it the perfect time to take a spin on the waltzers, a ride on the bumper cars or get scared on a ghost train! And don't forget to visit the food stands too for burgers, candy floss or ice cream.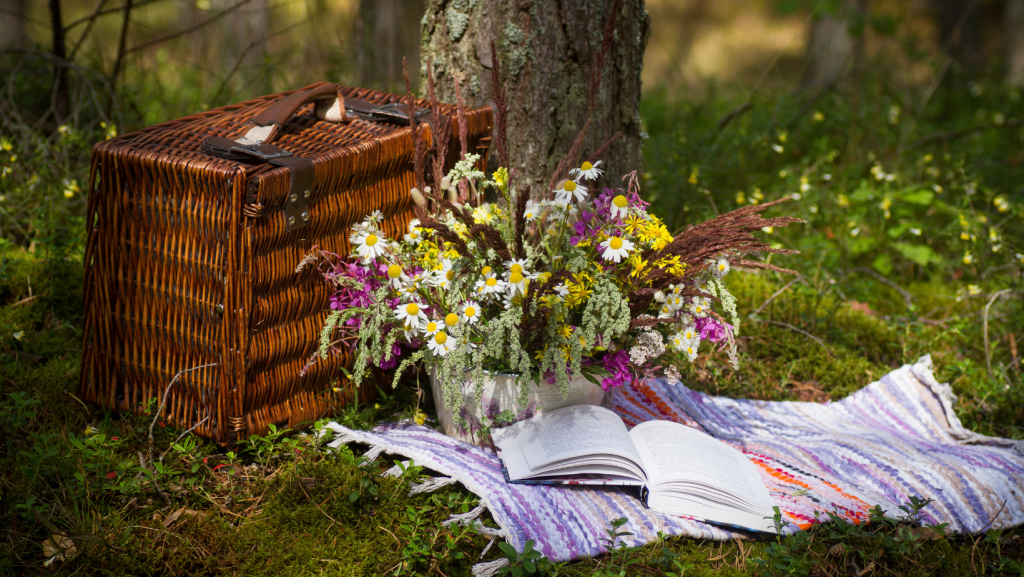 Go for a Picnic
Wherever you are going over the summer, picnics are always a must-do activity! Eating sandy sandwiches on the beach, ants crawling into your picnic basket, and trying to balance your drinks on a completely uneven surface to avoid spillage but somehow there is still something cosy and romantic about a picnic, especially if done at sunset. Whether you prefer an expensive champagne and caviar picnic, homemade rustic foods or even a prepackaged Tesco meal deal. Grab a blanket, head to your nearest park and put on a spread!
Do an Outdoor escape game
Outdoor escape games like Hidden City London are so much fun and are a great way to explore a city. These games involve solving some sort of scenario by using AR technology, puzzles, treasure hunt and/or scavenger hunt elements usually via sms messages or an app. If you live close to or are traveling to a big city over the summer, you are sure to find one where you are by searching outdoor escape games on google as these are getting more and more popular so more games are becoming available. Questo is a great app where you can purchase escape games, scavenger hunts and self-guided walking tours for a cheap price in over 100 cities around the world.
Go swimming
Get on your swimming costume, grab a towel and get to the closest beach, pool or natural swimming hole. There's nothing like cooling off in the water when the weather is hot outside! Just don't forget to keep reapplying suncream since water can reflect the sun and make it quicker to get sunburnt!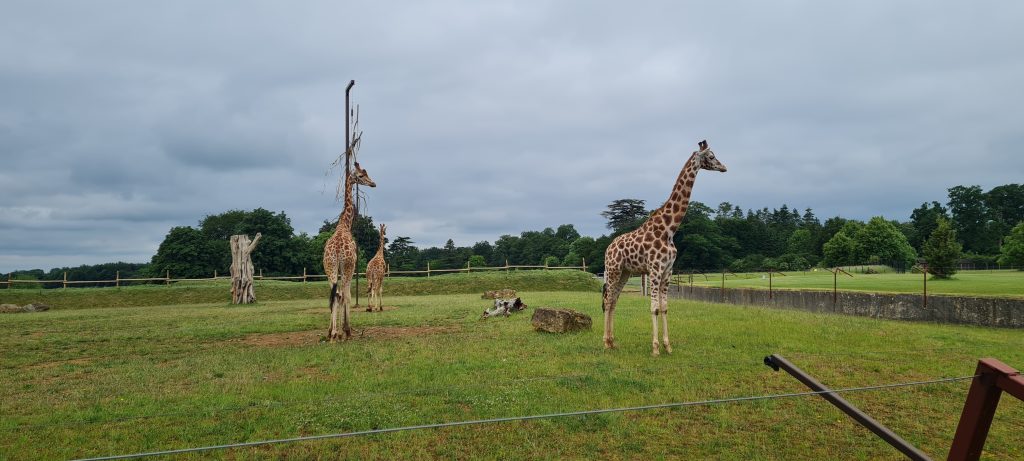 Visit the zoo
Many attractions have longer opening hours during the summer season meaning you can make the most of a day at the zoo. Nice weather means the animals may be out basking in the sun rather than hiding from the rain and just makes for a much more pleasant trip overall.