What could be better than a short break away from home to rest, relax and celebrate a birthday? The destination was The Stables, a holiday cottage in the East Riding of Yorkshire. It is located in a small village called Brandesburton, not far from Beverley or Hornsea.
The Stables was one of two properties, both available as holiday lets. We stayed in The Stables, the smaller of the two, for four people. Pasture House a much bigger property, for twelve people. Both separate but can be booked together for parties of up to sixteen people. Please check out their website at www.pasturehouseholidaycottages.co.uk to find all the information you need if you would like to visit.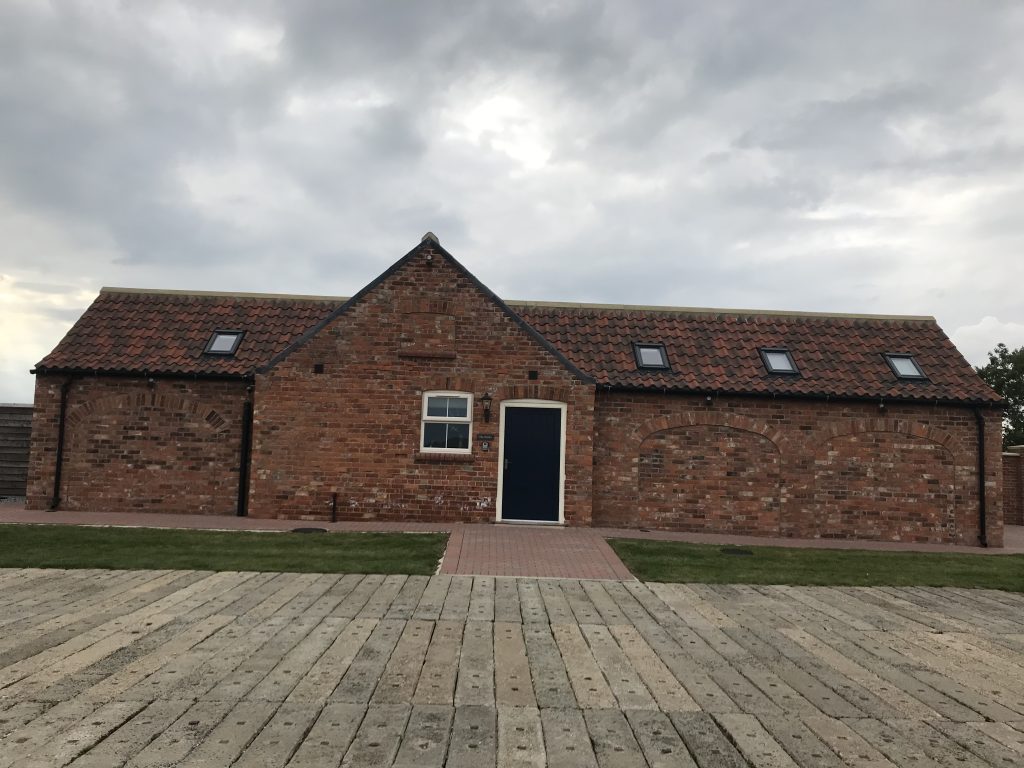 The Stables was beautifully decorated, was both stylish and cosy. It had everything you could possibly need for a relaxing break away from it all. Set in open fields there was peace and privacy, but the nearest village was only five minutes away by car.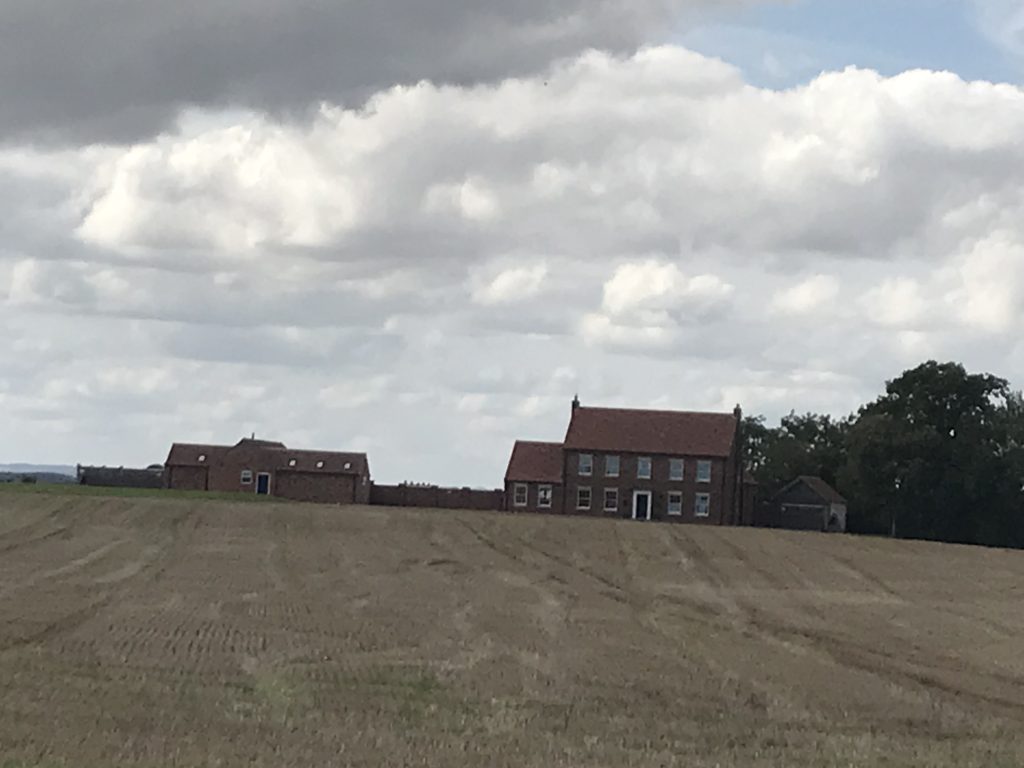 The outside space was also wonderful with facilities for outdoor dining, a BBQ and pizza oven, sun loungers and a luxurious hot tub. (Towels, robes and slippers were all provided.) There was also a large, enclosed lawn area which would be ideal for children. No dogs are allowed in either property.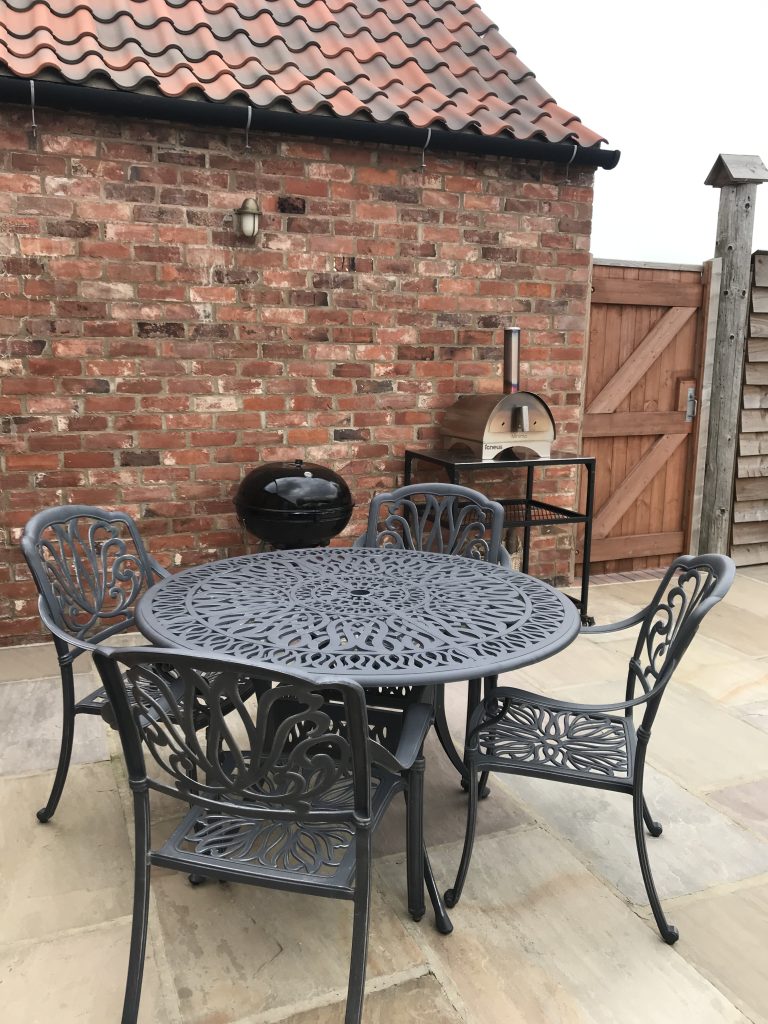 The Stables is built on one level, so is very accessible to anyone with limited mobility. Pasture House has fully accessible rooms on the downstairs level too. Check out the website which has full details.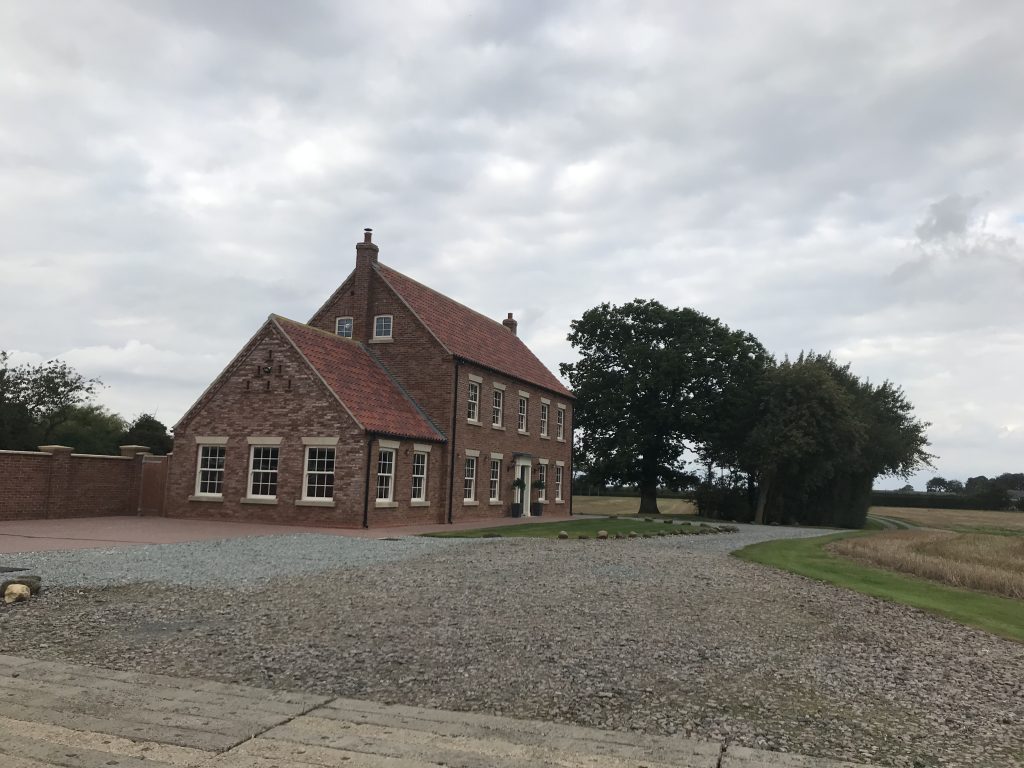 Our visit was planned to be restful and relaxing, so we ate our breakfast and one light meal each day "at home". For our other meals we tried some of the local eateries, and were not disappointed by any. We had mixed weather during our stay so planned our days accordingly.
The nearest village was Brandesburton. There we tried both pubs; The Black Swan for drinks and The Dacre Arms for a delicious filling cooked meal. It was a busy place and we were glad we had booked a table, as we saw several others turned away.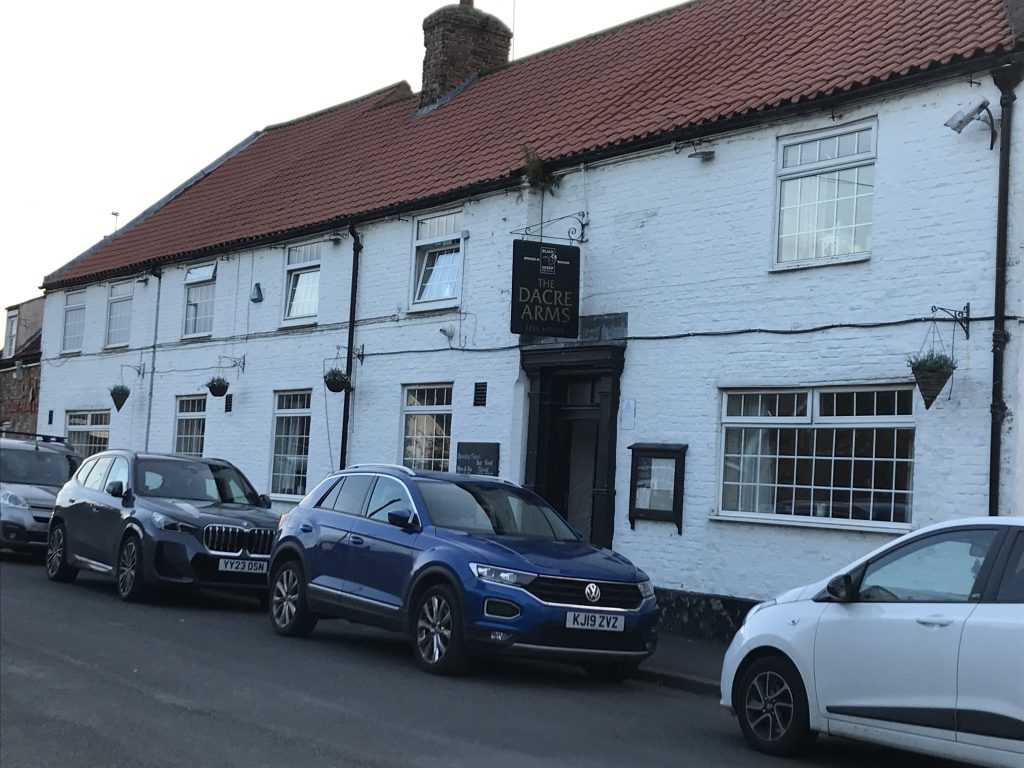 We also tried the Deep Blue chip shop where you could either eat in or take away. There was a good choice of options on the menu.
There were two convenience stores right next to each other in the village where you could buy pretty much everything you might need during your stay.
Hornsea was a few miles further, but again reached within ten to fifteen minutes in the car. We visited a very well stocked garden centre on a rainy day. It had its own restaurant and was preparing for what I would imagine would be a glorious Christmas display to be opened later this month (September).
We wandered around the town of Hornsea too. We spent a little time browsing in the shops and also walking along the esplanade sampling freshly made doughnuts! There was plenty of parking, some of which was free. There was also a museum which we didn't have time to visit, but from its website would seem an interesting place, open from April to 5th November this year. Find out more on www.hornseamuseum.co.uk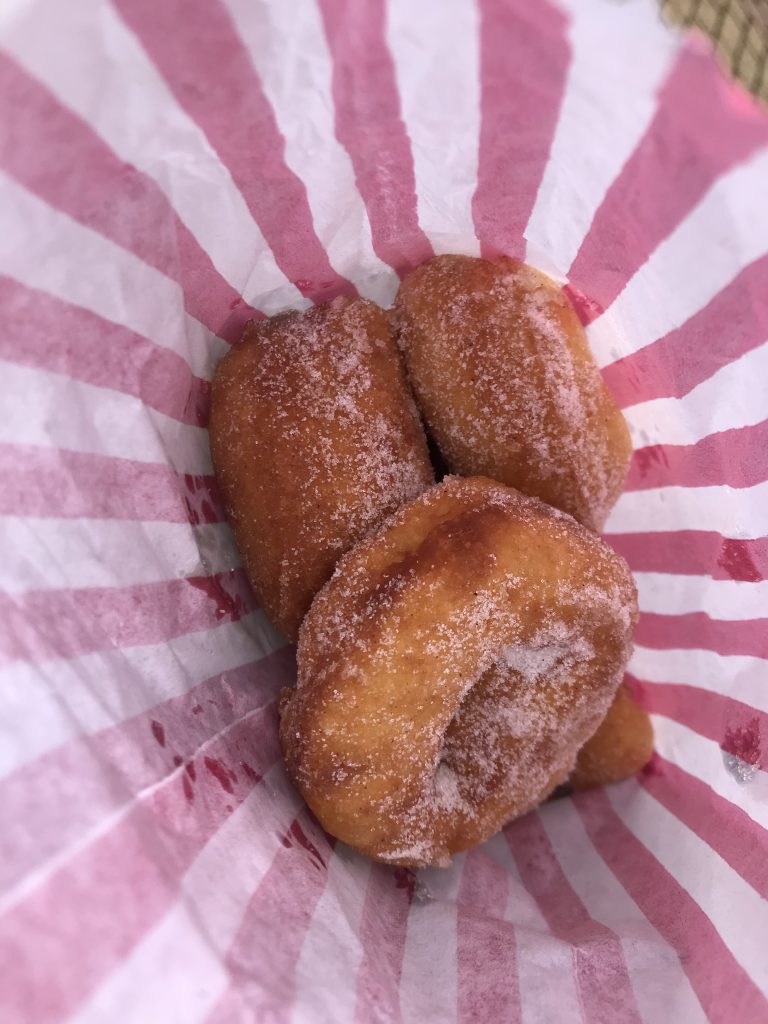 Instead we decided to play a round of Adventure Golf at Dacre Lakeside Park, again only a short distance from The Stables. The twelve hole "crazy" golf course was great fun and there was also Foot Golf available too. More details are available on their website at www.dacrepark.co.uk. Accommodation was available there but the games were open to visitors not staying on the site too.
Another day we treated ourselves to a visit to the local ice cream parlour, "Mr Moo's", which is open daily. Again this is attached to a caravan park, but can be visited by those not staying on site. The sundaes were delicious and there was a great variety of choice on the menu. More details on www.mrmoos.co.uk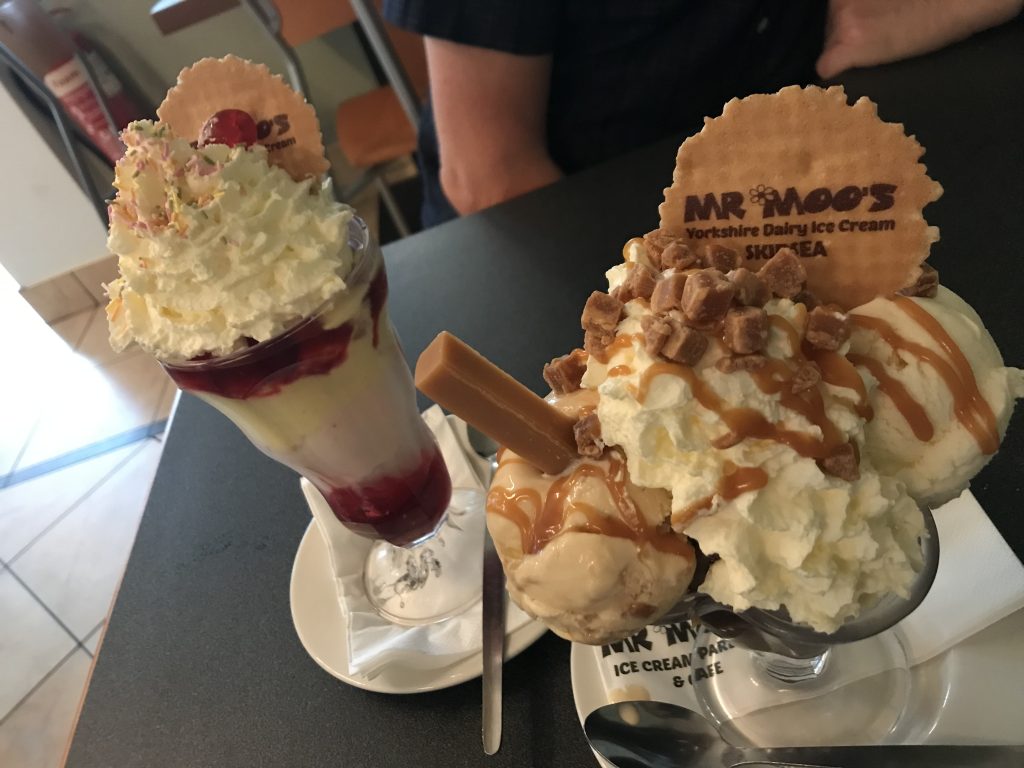 On the best weather day we decided to take a trip to Fraisthorpe to walk along the beach. We were able to park easily close to the beach and walked until we reached the edge of Bridlington. It was a lovely sandy beach and made a very pleasant walk which took us about one and a half hours there and back. We rewarded ourselves at the end with a snack from the Calf Shed takeaway which remains open. Sadly the main restaurant, the Cow Shed, has been closed since June. It has a lovely, modern building in an excellent locality, so hopefully it will re-open soon. Details on the website www.thecowshedatfraisthorpe.co.uk.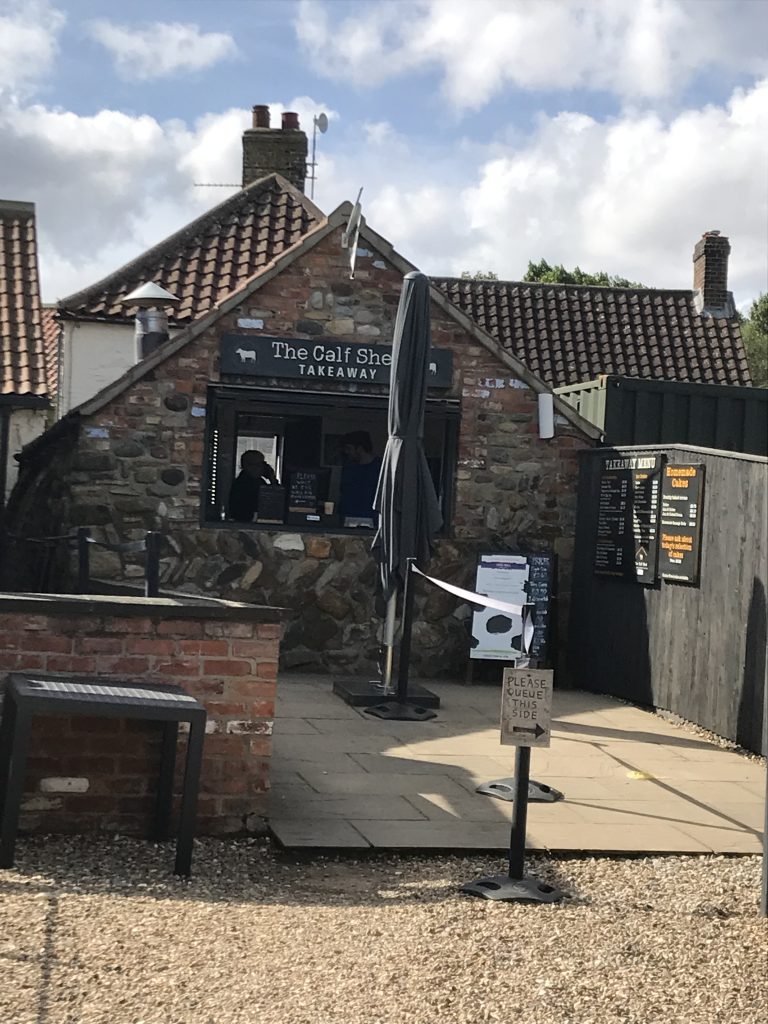 We decided this would be the place that Amy would have enjoyed the most and scattered a few of her ashes as we paddled in the sea. She always loved to paddle or swim on family holidays and we thought about her a lot as we walked along in the sea.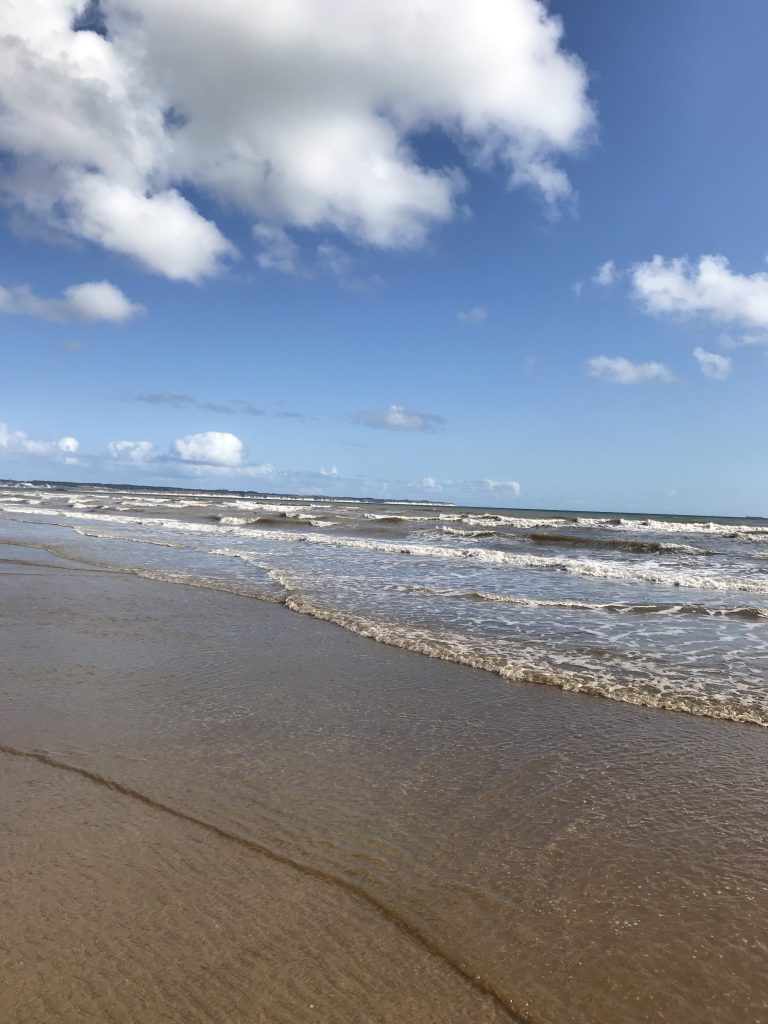 Our trip to The Stables had been so wonderful and the place was so beautiful that we really didn't want to leave. Sarah, our host showed us around Pasture House too, and we hope that we'll return again with friends to enjoy the fantastic facilities available in both/either of the properties.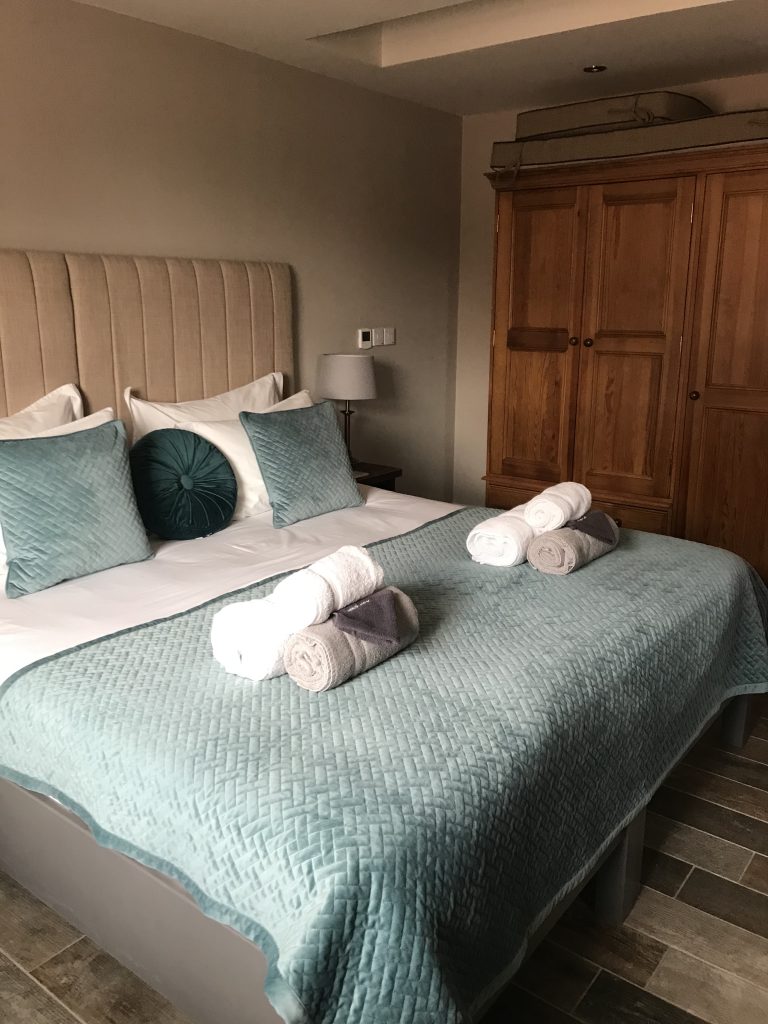 The area and the accommodation would be thoroughly recommended for a special occasion, or family event, or just for a quiet, relaxing getaway. Large or small groups would find it to be a very special place to rest and recharge the batteries, or a great place to party. Check it out for yourself- you won't be disappointed.