Bolsover Castle in located in the heart of Derbyshire and is considered to be one of the most haunted buildings in Britain. It was even voted the creepiest of their sites by the English Heritage staff. As such, what better place to spend some time at around Halloween, when the nights are long and the supernatural are more active! For 6 nights during this period, the site is open after dark (which is pretty rare) for visitors who want a bit of a scare for the Bolsover Castle Halloween fright night.
*Disclosure* I was invited to attend the Bolsover Castle Fright Night free of charge in exchange for an honest and unbiased review, however, all opinions are my own.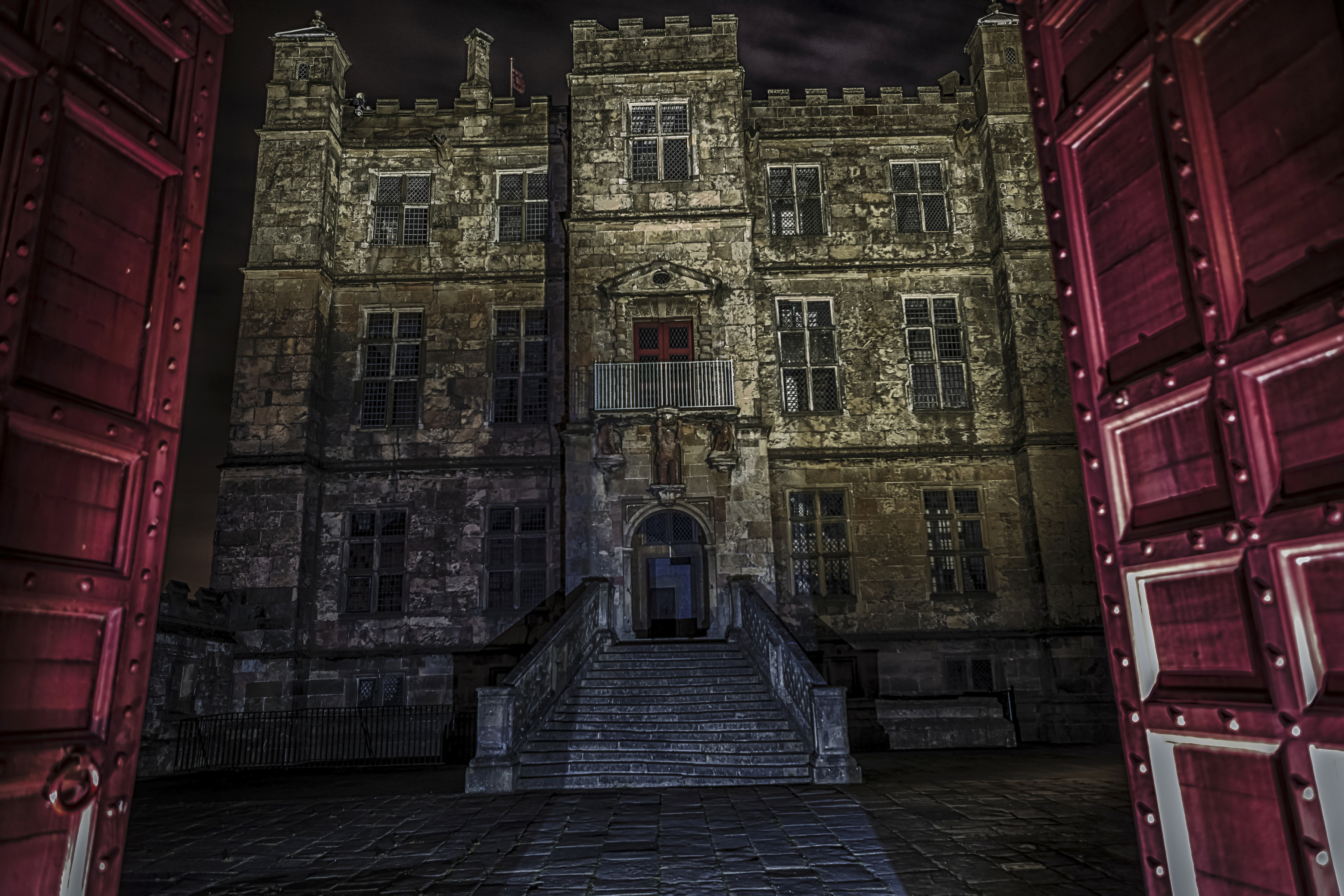 When we arrived at Bolsover castle we had a little trouble finding parking as the car park at the castle was full and we had to find a space in the town. It didn't take too long though and we managed to find a space that was only a couple of minutes walk away. You can either book tickets online or get them on the night in the gift shop. We arrived about 8.30pm but the event starts any time after 6pm with regular tours so you are never waiting for too long. You can also go round the castle as many times as you want so it may be better to arrive earlier if you think you might want to see the attraction more than once.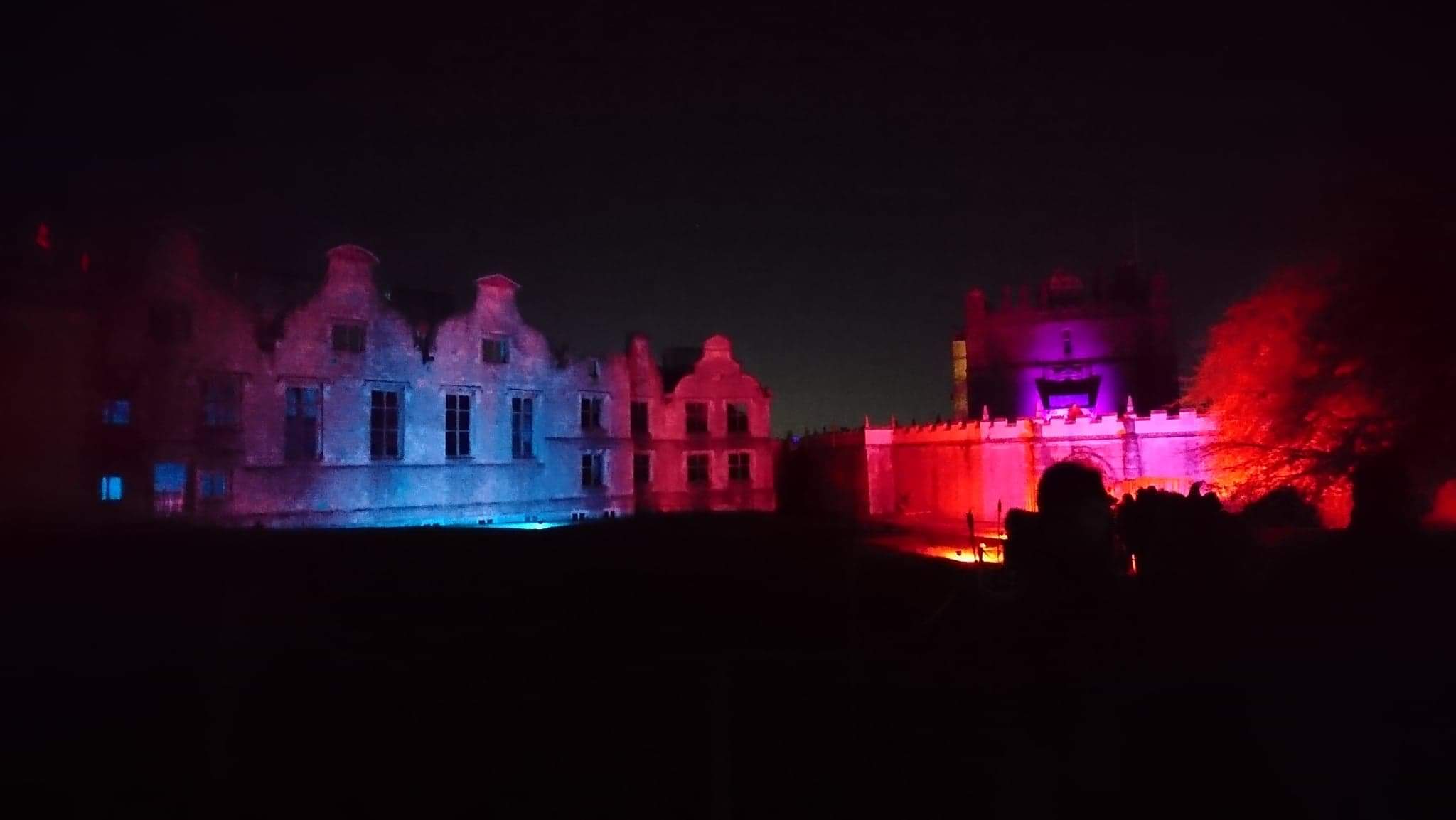 The Bolsover Castle Halloween fright night begins when you start queueing at the outer gates. Depending on when you arrive, there may be several other people waiting to go in as the attraction takes one large group at a time. I think we waited about 20 minutes to go in and the weather seems to have dropped pretty low at the moment so be sure to wrap up warm! Hats, gloves and some thermal socks won't go amiss as a lot of the ghost tour is outside or at least open to the elements. Whist waiting, the Bolsover castle guards keep you company chatting to the guests and asking questions. I think the live actors are what really made this event as they kept in character the whole time and really built up the atmosphere even before we went in.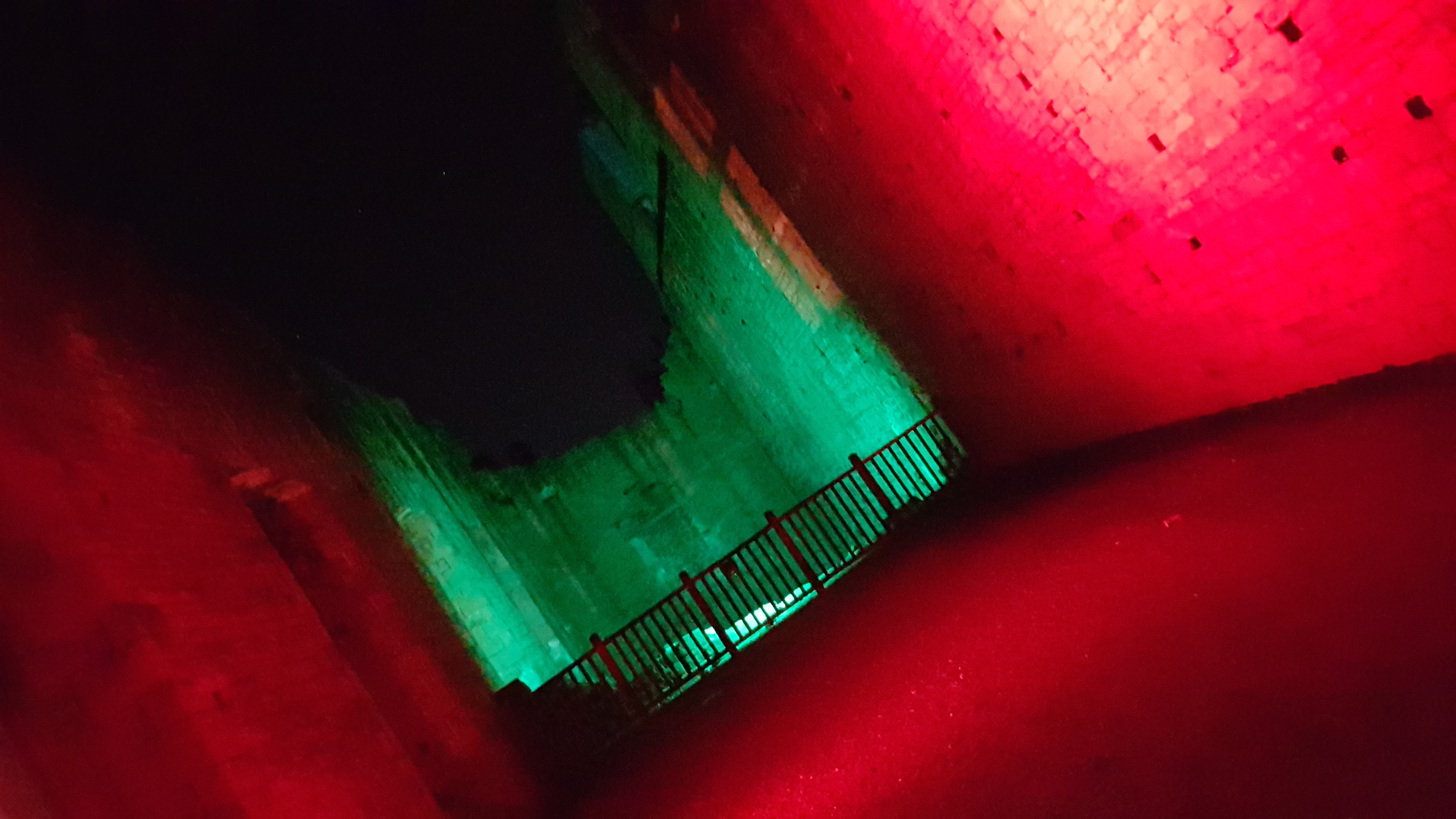 Once inside the castle walls, the attraction began by going through a series of dark and disorientating tunnels. This was probably the scariest part of the night as we were never sure what to expect when we turned the next corner. We were then led into the riding stable where a video set the scene a little for the event. The current Bolsover Castle was built in the 17th century but there was another castle at the site from the 12th century and both of these were built over an ancient pagan burial site. Therefore, there is a huge amount of history at the property and so a lot of supposed supernatural activity. The 2018 Halloween event was set in 1666 when the black plague was sweeping through Britain.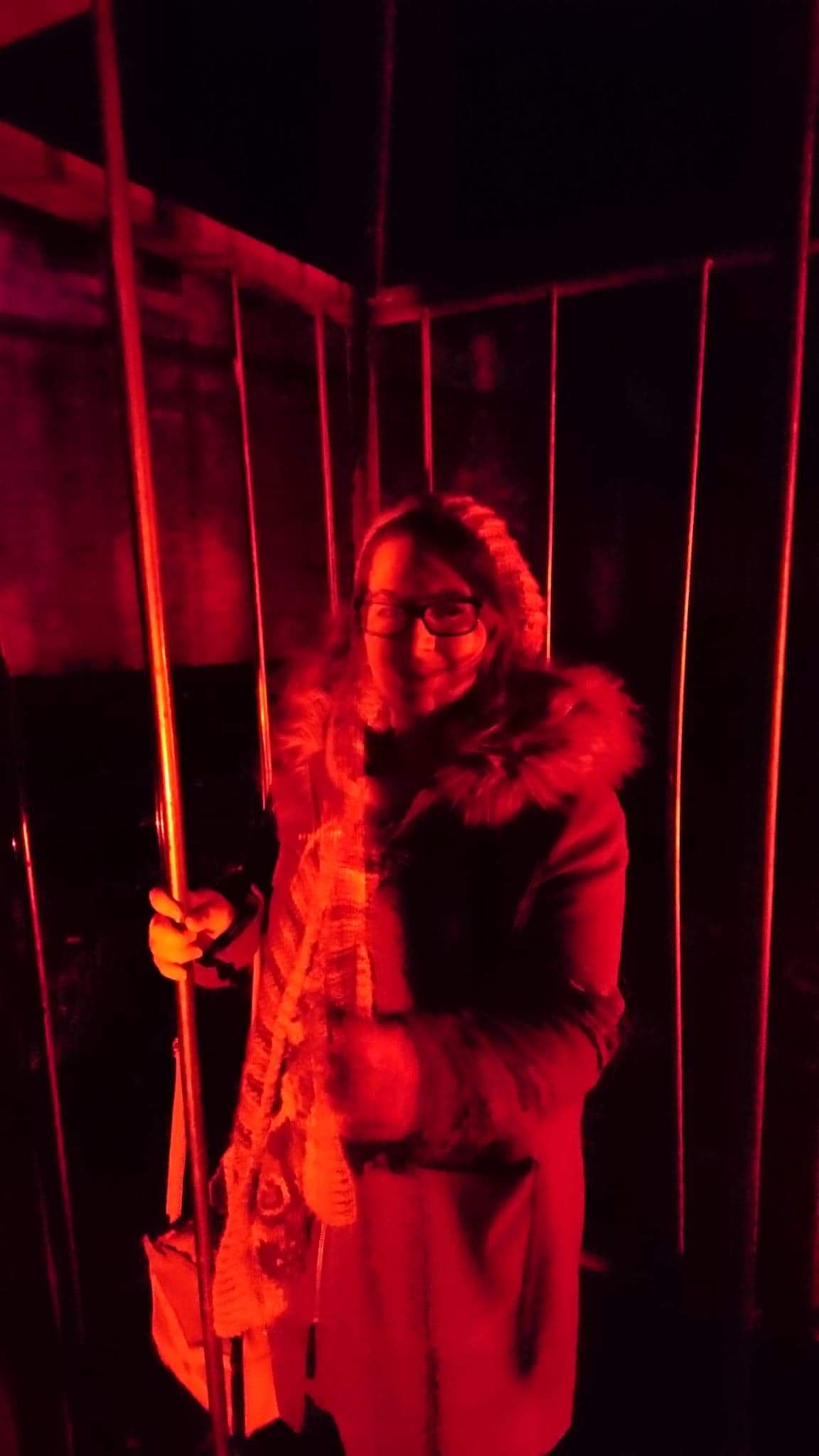 After this, we went through a gate to the main castle, known as the little castle. Again, there were live actors in this area too, more castle guards and some plague victims. They kept us on our toes with a few moments that made some of the guests jump and there was even a couple of screams. There did seem to be quite a lot of time spent waiting around to get to the next area but this may have just been because we were the last group to go in so there could of been a bit of a build up ahead of us. Whilst we were waiting the live actors kept us entertained and we even managed to get a selfie with one of them.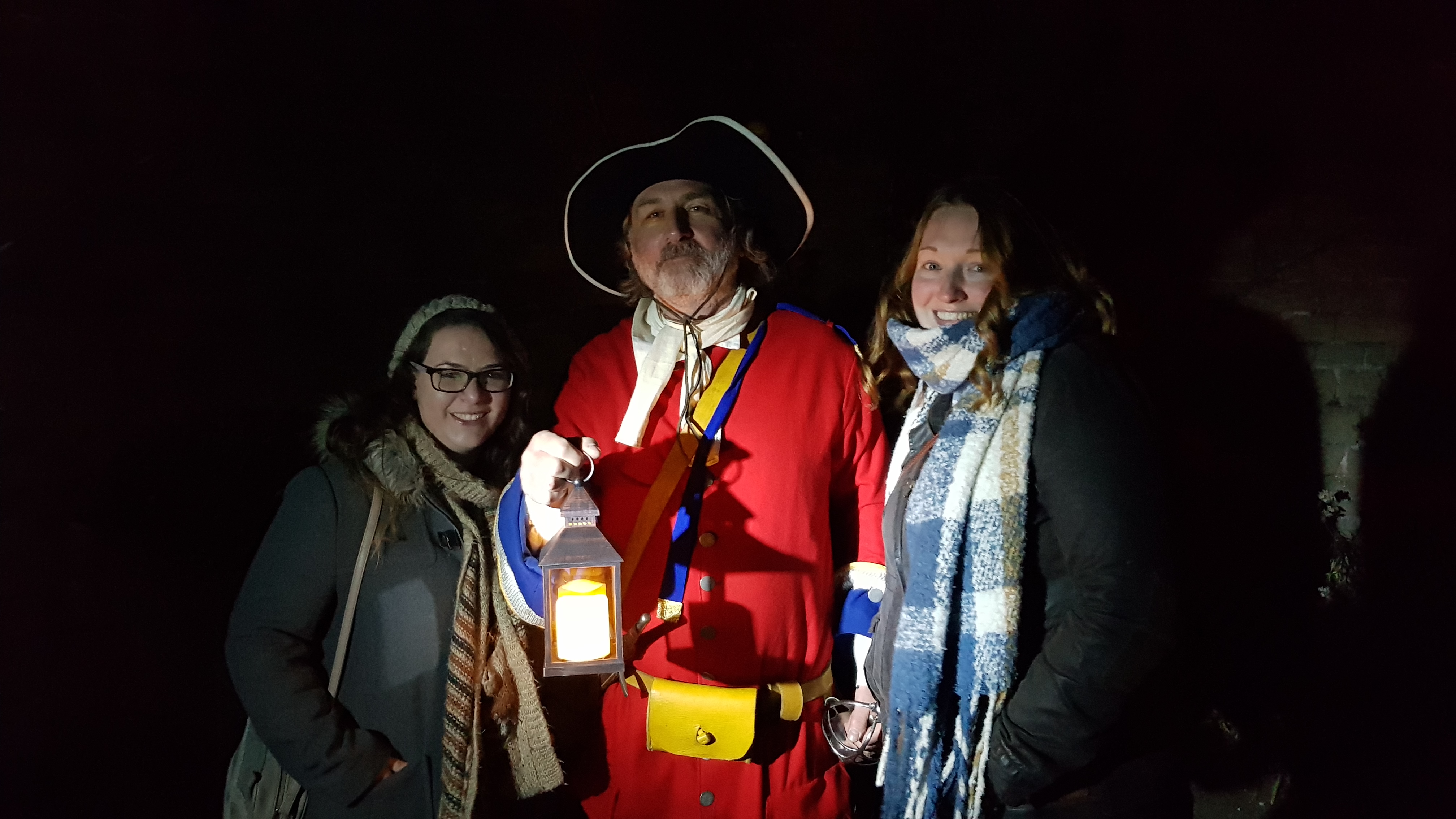 We finished up in the castle and headed to the ruins of the gallery. In there was a bar and bbq with a good range of food and drinks. You could get hot drinks, cocktails, burgers and even a veggie chilli which sounds really good. Unfortunately, we didn't bring enough cash with us so we had to settle for a hot chocolate instead. These stands only take cash so make sure to bring a bit of change with you if you want to take full advantage of this. There is also a small fire pit there to keep you warm and for toasting some giant marshmallows.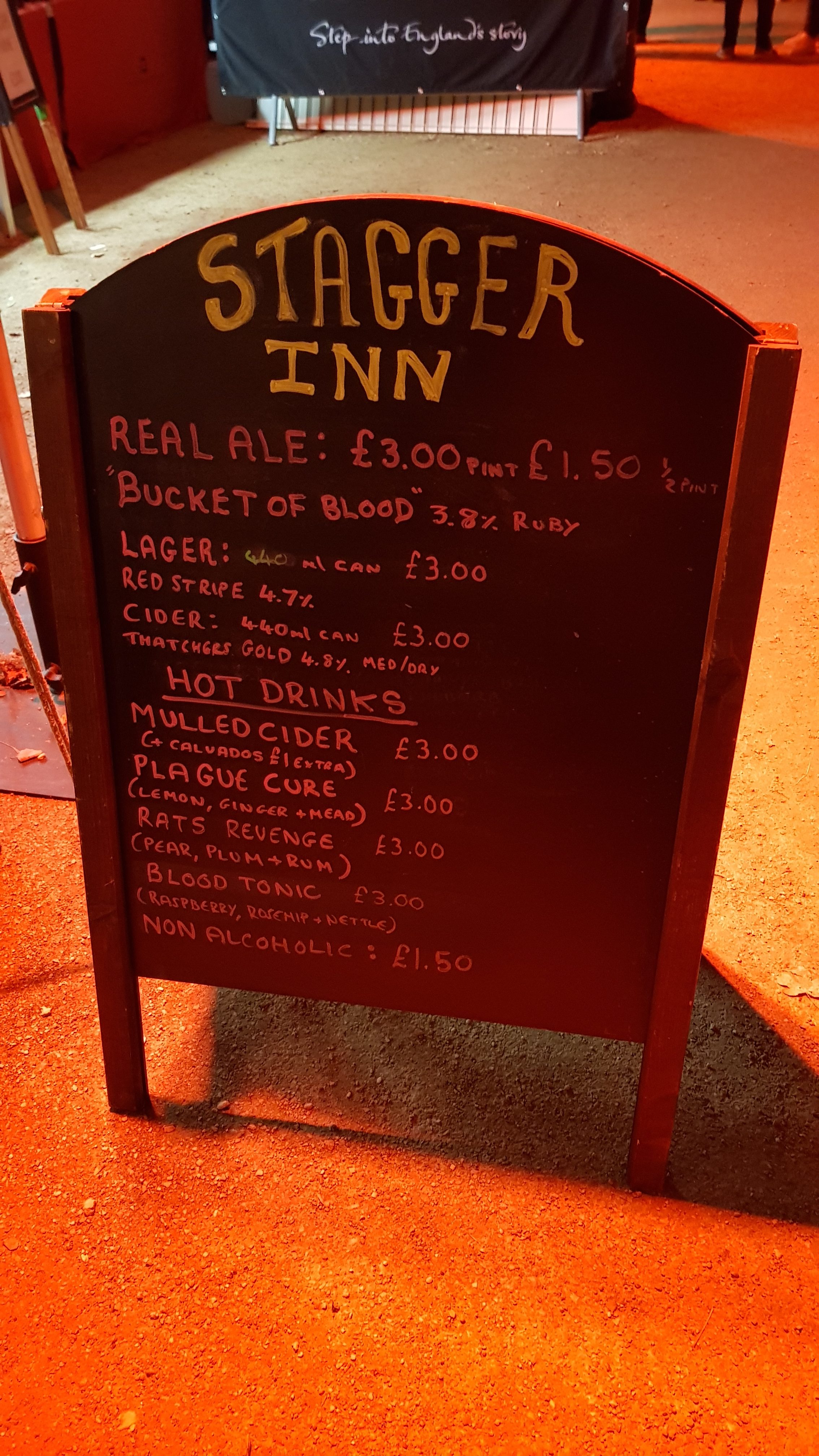 Overall the event took us about an hour and a half to go all the way through once. Although, I think a lot of this was waiting to go on to the next stage and it was more like half an hour to 45 minutes for the actual attraction which felt a little short. We were told upon entering the castle that we could explore after the guided area by ourselves but we weren't really sure which bit that was referring to and it was pretty late by the time we had done so we didn't get chance to do this. It was a fun night out with a few jumpy bits but not too scary in the end so those with a weak disposition will be alright too.
This years theme for Bolsover Castle's Halloween Fright Night is Ghost Tours where you will be taken to the dark corners of the castle where ghost sightings are said to occur. Tickets cost £10 per adult or £6 for a child with discounts for those with an English Heritage membership. The tours run from Saturday the 26th of October till Thursday the 31st with time slots every half an hour between 5.30pm and 9.00pm and tours lasting roughly 45 minutes. You can find more information on the English Heritage Website.
Like it? Pin it!