Based just outside Leicester and within easy reach off the M1, the National Space Centre is a great day out, especially for children (although the 60 year old child enjoyed it almost as much as his boys).
This was the first space centre to be based outside the US. The idea was conceived by a lecturer from the University of Leicester, but with no funding, it went nowhere. Years later the idea came to fruition with funding from the Millennium Commission, who provided half of the cost, other major funders and sponsors. Originally to be called the National Space Science Centre, science was dropped from the name for marketing purposes.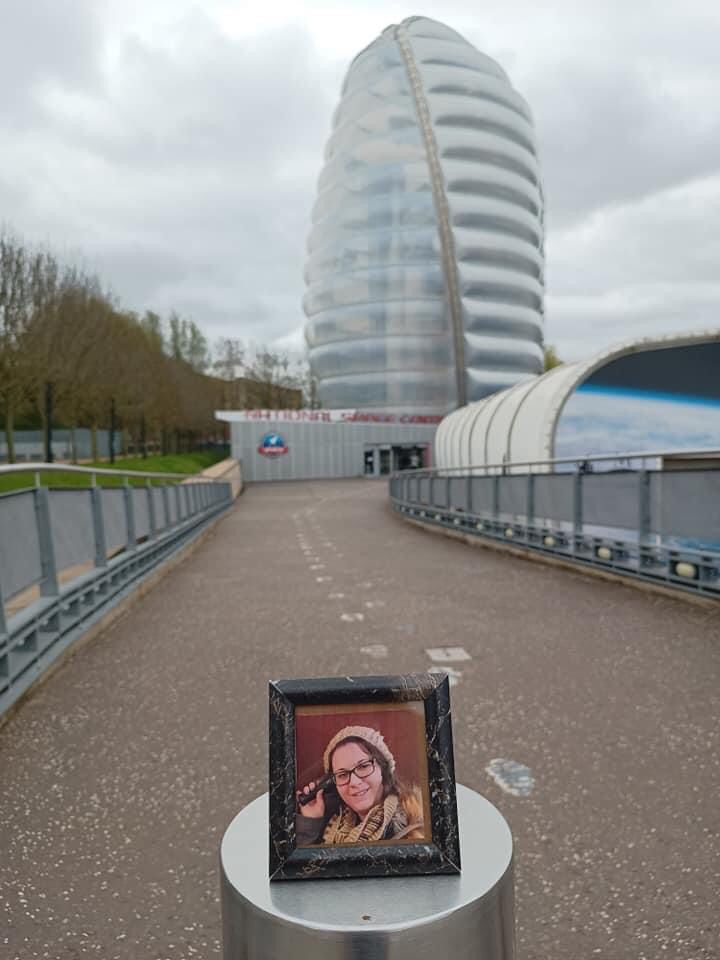 It's very well signposted until you get to the car park. Then you're on your own. Car parking is charged, but not expensive. If you book online, you can get a pass for a year, so if you aren't too far away, it's worth it. When you book, you also get entry to an event. We chose the tour of the night sky.
The National Space Centre has changed and developed over the years. The main rocket tower has been named as one of the most distinctive buildings in Britain. It's not pretty, but the material is lightweight and it certainly stands out. Access to the levels of the tower are by a lift, making it accessible to all (although lifts weren't operating from the ground floor when we went). There are several floors of exhibits as well as two rockets.
The main building has six main galleries with different themes, a cafe (I was quite impressed by the prices, I'd expected to be mugged), a full dome planetarium, a space flight simulator and side rooms for teaching and talks. From walkways you see a model of the space station and rockets are suspended from the ceiling. Exhibits range from space suits to launch seats, toilets (the mind boggles, I really wouldn't fancy it) to asteroids. The star of the show is an actual piece of moon rock, very well protected. There are scales that show you how much you weigh, then what your weight would be on different planets. The boys 19, 15 and (ahem) 60 enjoyed exploring the exhibits. It's not just for young children.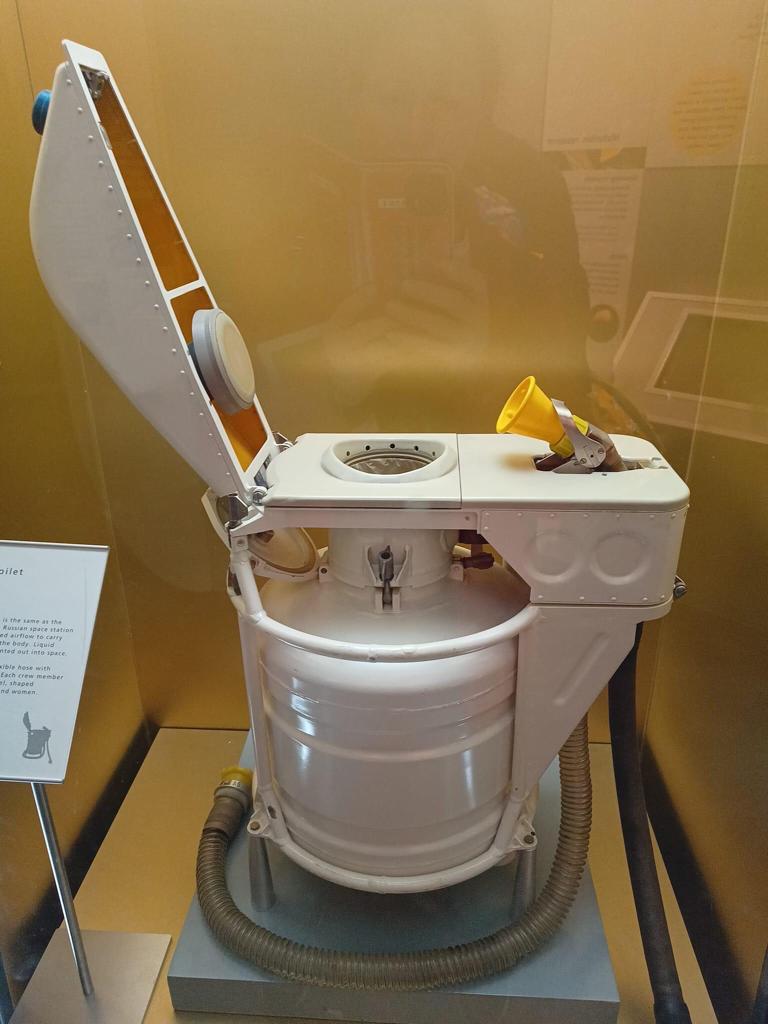 We chose the planetarium for our event, as mentioned earlier. Although the queue looked long, we were all in and seated quickly. It's very well done and well scripted, but I think the narrator had read his lines too many times that day. There are voting buttons to try to make it interactive. It might have been easier on the neck if the seats tilted more.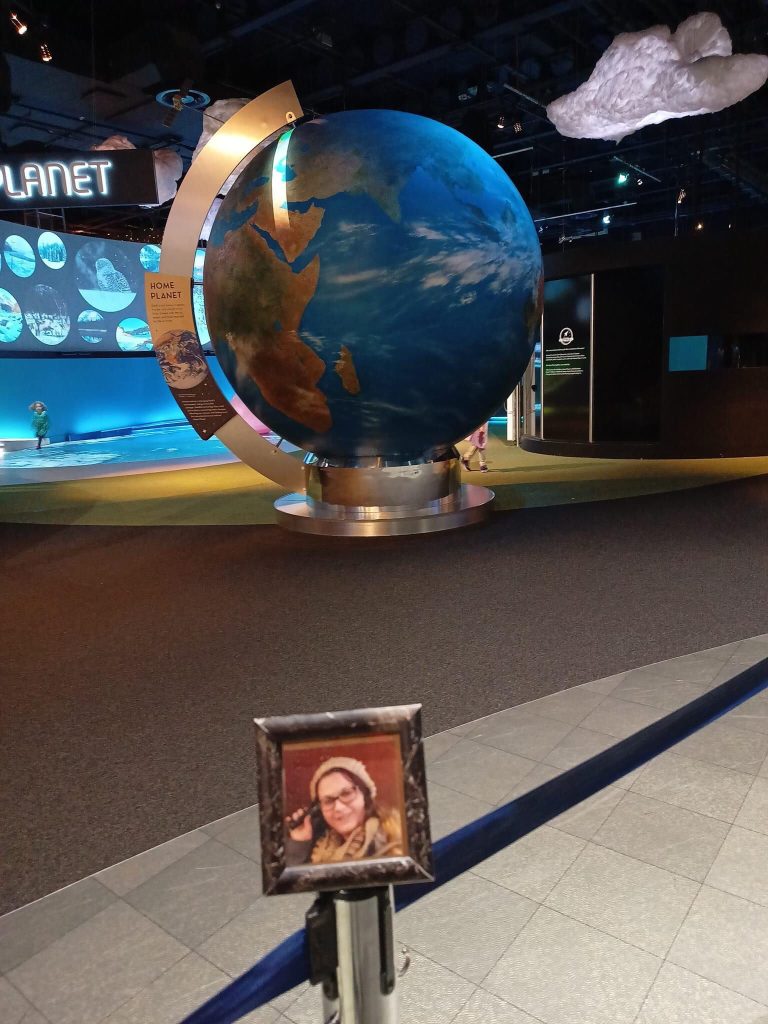 There's a little simulation of a space ride and mission which younger children will enjoy. The actor they employed really worked hard at it and kept enthusiasm up amongst the youngsters. I'm happy to report that we succeeded in our mission and saved the planet.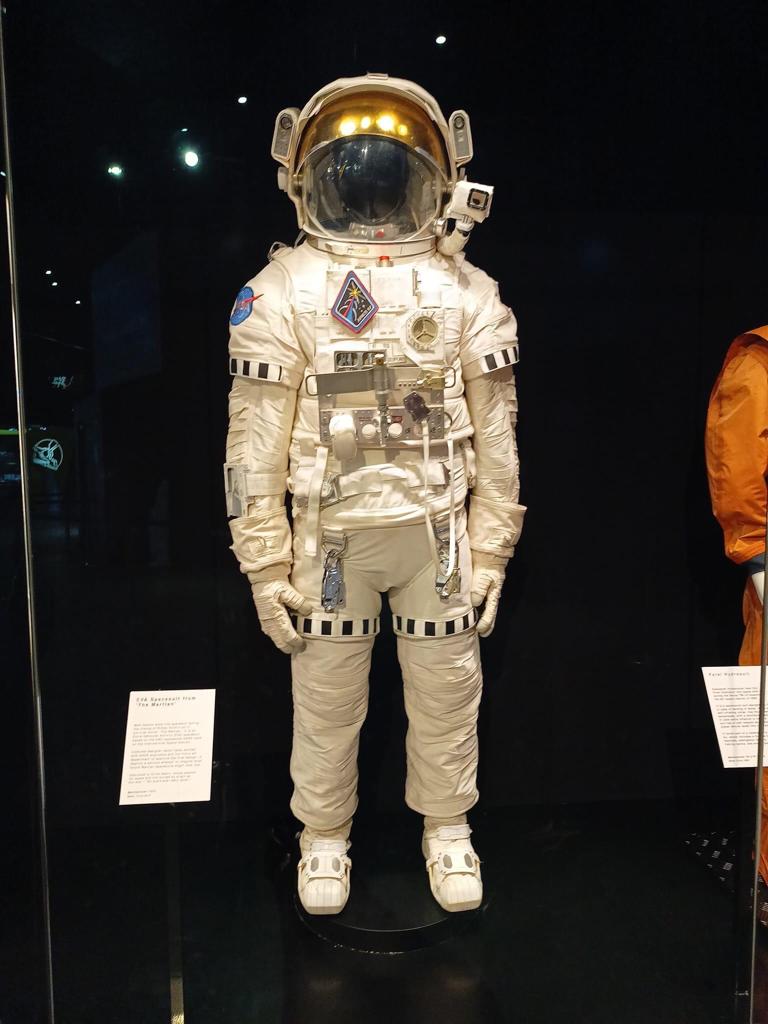 While ticket prices might look expensive, you can easily fill half a day or more, and with free visits for a year (only valuable if you are relatively local) it's not that bad. Whether you are a family, or an adult with an interest in space, it's definitely worth a visit.