Albania was my very first time on a plane and the first country I went to that wasn't a family holiday. I was 15 at the time and I went with a group from my church to teach English at a children's summer camp.
We first flew into Corfu, ate and then spent the night there before getting the ferry over to Albania in the morning. We were picked up by a minibus which drove us to Gjirokastër, where we were fortunate enough to be staying at the summer camp organiser's house and guest house. The first day there, we did a bit of sightseeing and shopping, then went to the camp for 5 days. We returned to England via Corfu again.
Albania was an amazing and unforgettable trip. Since I was staying at a camp like this, I met and became friends with a lot of the locals. These were either people working there or the kids that had come to the camp themselves. I felt I was experiencing more of the real culture of the country and was living like a local rather than a tourist. But even as a tourist there is so much to experience here in terms of history, culture and nature. Albania is well worth a visit for anyone.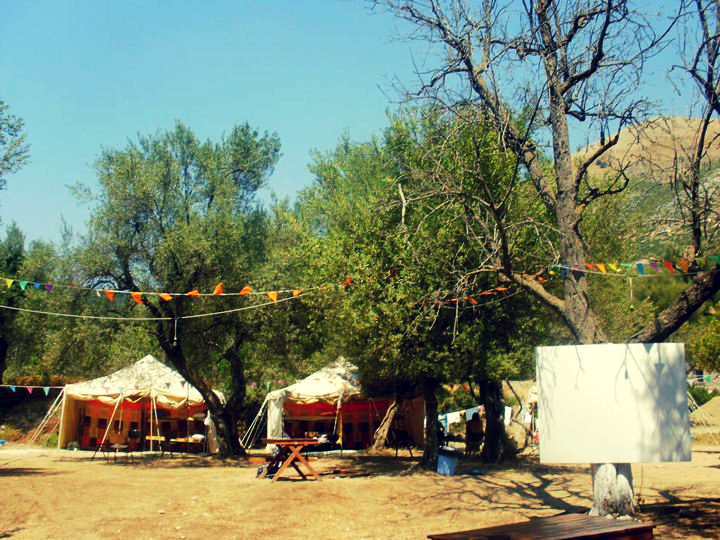 Our first night in Gjirokastër we had a buffet type meal of typical Albanian dishes. We ate this sat outside the restaurant as the sun was setting. We then went up to see the castle, perched at the top of the city to see the incredible views of the city lights. Even from way up there we heard the loud music of a wedding. When we asked, we were told these were grand affairs in Albania, celebrated with parties sometimes lasting several days. Gjirokastër was a beautiful city, full of lots of little side streets and shops to explore. Unfortunately, we only spent a day here but we could have easily spent several more. 
The camp was located near Sarandë, a coastal town in the south of the country. It was nestled in a valley with pure spring water piped down from the mountain. And only a 10-minute walk to the beach,  through the countryside and a goat farm (the goats were often seen standing in the trees).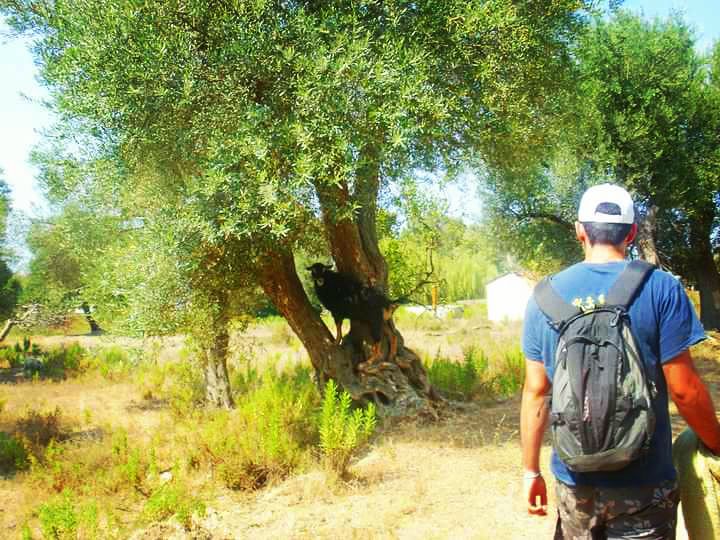 It's easy to find a nice quiet place for sunbathing and swimming in Albania with its miles of virtually untouched pebble beaches. We visited our closest beach twice a day as part of the camp routine. The sea was gorgeous and warm, although the pebbles could make it difficult to get in. The beach had plenty of bars, restaurants and loungers so it would be a perfect place to spend the day. At the camp, the rest of the time was spent between games and activities, camp maintenance and English lessons. There was plenty of free time to chill out and spend time with new friends too. 
I taught a couple of lessons on my own. Which did put me out of my comfort zone but definitely built my confidence. This was a huge achievement for me. Lessons were taught mainly through playing word games. I was able to lead those and it wasn't as bad as I thought it would be. Teaching a language is really fun and would be a great experience for anyone. It was very rewarding to teach the kids there. My favourite memory was the day we left when, as a thank you and goodbye, they taught us a traditional Albanian dance.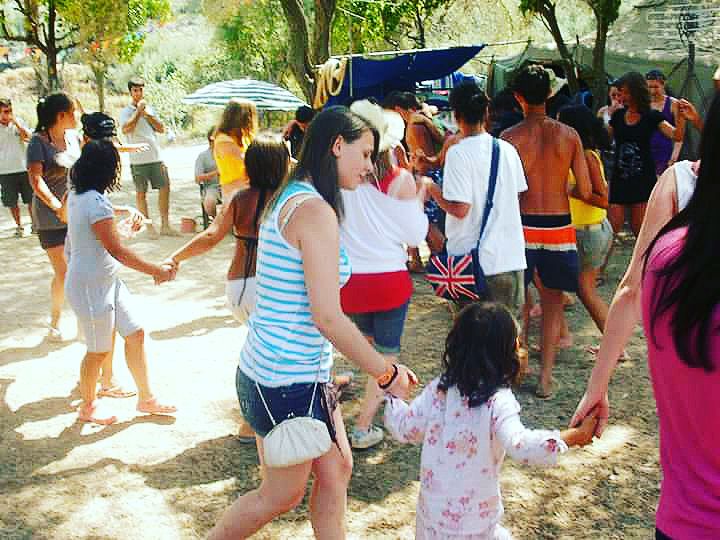 I have very fond memories of Albania and the camp I was volunteering at. I would definitely recommend the country to anyone looking for an off-the-beaten-path destination. 
For more information about costs of this trip check out How to Travel Albania on a Budget here.
Pin it!