My plan for this week was to write a post on the best places to go at Christmas in London but it's been rainy and horrible all week (I mean, it is England) so I haven't much felt like going around taking pictures of Christmas lights. That got me thinking that sometimes the best places to go at Christmas is absolutely nowhere. Stick on a cheesy movie, put up your feet with a cup of hot chocolate and begin traveling via Christmas movies. I don't want to do a boring list of the best Christmas movies out there, because, well, everyone has a different opinion and frankly I haven't seen them all (like Love Actually). So what I've decided to do is take a look at some travel related Christmas movies so that we can be armchair tourists when it's too wet to actually go outside.
*Disclosure* The Travel Fairies are participants in the Amazon Associates program. As an Amazon Associate we earn from qualifying purchases but all opinions are our own.
This is honestly one of my absolute favourite holiday movies and one I will watch all year round despite its festive setting. It follows the story of two women who swap houses, and lifestyles, for the holiday season. It's something I would absolutely love to try, it's one of the many reasons I love Airbnb so much when I go traveling, the idea of seeing how someone else lives their life, not just some impersonal hotel room. Sharing someone else's life was what I loved most about my trip to Berlin and the insane, clever, kind man I stayed with. I think I also love this film because I'm a sucker for romcoms and I'm a big fan of Cameron Diaz and Kate Winslet, but it's a festive feel-good that always gets me feeling like trying something new.
Another one of my absolute favourites, but this time with singing! I recently went to watch the fourth instalment of this franchise (Nativity! Rocks) and was mildly surprised by how good it was, considering the steady decline since the first film. Nativity! is the closest to reality in terms of the production of a school nativity that the franchise delivers but it does still include a trip to LA with two school children and zero planning (if any of you are teachers you'll understand why this is funny). This isn't the travel part I necessarily put it on the list for though, what I love about this film is its location in Coventry. I have been to Coventry many times but it's not somewhere I would consider traveling to, that is until it is showcased in Nativity! in quite a magical way. I would love to see the cathedral all lit up with Christmas lights.
Controversially, I do not like this film. Or rather I cannot watch this film, I have nothing against the film itself. There is one scene in it where Buddy the Elf eats used chewing gum from a subway fence which honestly I feel a little sick thinking about, let alone watching it. As such I struggle to bring myself to watch this movie. If I do though, I find a heartwarming tale of one elf's journey to find his family, traveling from the North Pole to New York City, encountering many a friendly creature and many a nasty New Yorker on the way. New York is definitely somewhere I'd want to visit in the holiday season because the Americans know how to make everything over the top, and to be honest, that's kind of how I like my Christmases (just ask the 7ft Christmas tree we have in our lounge)!
I'm not going to lie, I've never actually finished watching this film, and it also doesn't make me want to travel however I feel like it's worth a mention on this list because the family's travel in Home Alone actively makes me want to not travel at Christmas. When the rest of the family head off and leave Kevin home alone it always reminds me of the importance of family at Christmas and being with those you love. For me, that means traveling out of London back up to Mansfield to spend Christmas with my fellow travel fairy sisters (hopefully it will go better than traveling with them) and the rest of our family.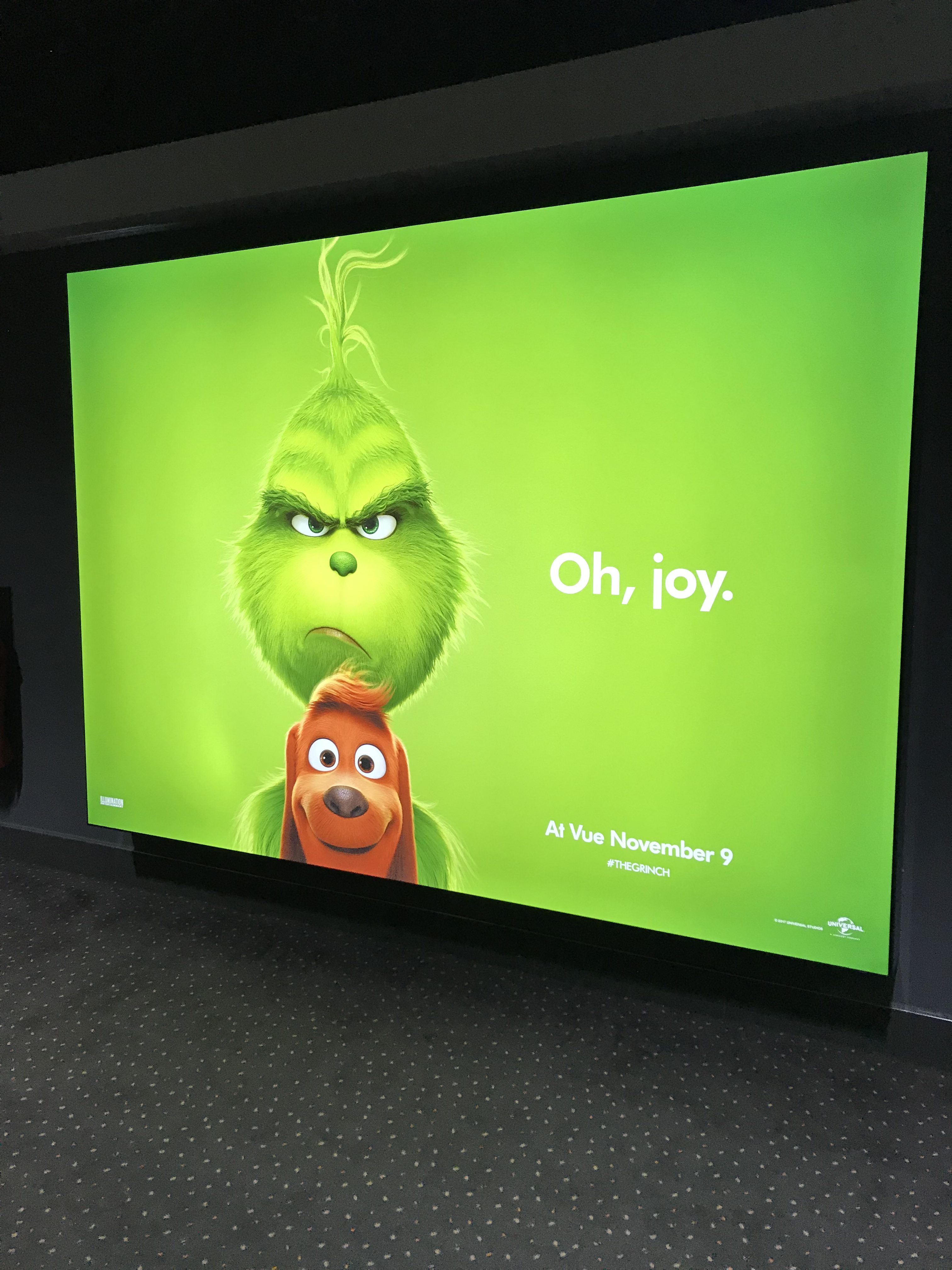 The live-action Grinch always freaked me out as a child, the new animated version is much less creepy but I still wasn't a huge fan. Nevertheless, Whoville is definitely the kind of place I'd love to spend Christmas (obviously minus the Grinch stealing it part). It's a magical place where everyone gets along and Christmas is this huge deal and everyone is happy and excited about it. Plus Dr Seuss wrote it so everything also rhymes. It's the kind of place I can see myself curling up beside my huge Christmas tree and open fire and reading a book (or ten – like I did in Africa in the summer). Despite the creepiness of the Whovians, I can still see Christmas being pretty magical in Whoville.
I remember going to see this at the cinema with our mum and her getting motion sick at the rollercoaster-type scene on the train. That's always one of my first thoughts when I think of this movie and I think that's why it's being placed on the list. This film follows the Polar Express as it goes from town to town, city to city, country to country, collecting different children to take them to the North Pole. It's a film all about coming together, that no matter how far apart you are Christmas can unite everyone.
A Christmas Prince
One of the more modern films on this Christmas movie list, Netflix's original Christmas movie was a huge success when it came out in 2017 and has since led to 2 more sequels. Netflix themselves even joked about the film on twitter after they found data suggesting that 53 people had watched the film every day for 18 days! A Christmas Prince follows the story of a journalist going to the fictional country of Aldovia and posing as a nanny to get an inside scoop on the soon to be King of the country. Obviously, she then falls in love with the prince and foils his cousin's plan to take over the throne so they all live happily ever after. It's cheesy and romantic and incredibly cliche but sometimes that's just what you need in the cold winter months. Whilst Aldovia may not really exist, the film was shot in Romania with Peles Castle being used as the royal families home. It may not really be home to a handsome prince but it still looks like a fairytale location that I would love to visit especially over the winter!
Like it? Pin it!